State Senate to consider Congressional districting Wednesday
Mississippi state senators are expected to consider Congressional redistricting as soon as Wednesday in Jackson.
Senators are to consider the House version that will set the boundaries for the four Congressional districts during the next 10 years, based on the most recent census figures.
HB 384, known as the "Magnolia 1" Congressional redistricting plan, Tuesday passed through the Senate Rules committee, of which state Sen. Dr. David Parker (R-Olive Branch) is a member.
Parker said most of the changes the full Senate will consider this week came in the district currently served by Second District Rep. Bennie Thompson (D).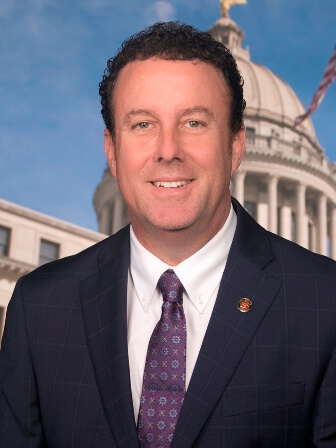 "Congressman Thompson's district lost around 65,000 voters per the last census date," Parker said in an email Tuesday morning. "The proposal that has now been passed by the full House and Senate Rules primarily adds the four southern Mississippi counties of Adams, Franklin, Wilkinson, and Amite to Congressman Thompson's district. There are minor changes to the districts of Congressmen Kelly, Palazzo, and Guest."
Under the proposed map, DeSoto, Marshall and Tate counties will be in First District Rep. Trent Kelly's district, while Panola and Tunica counties would be the northern counties of Thompson's second district.
"The redistricting committee has strict guidelines regarding district changes and respect for existing voter percentages based on demographics," Parker said. "The Senate and House both feel this new map meets all of the requirements. I anticipate the full Senate to vote on the bill as soon as tomorrow (Wednesday)."
However, it won't be as cut and dry as a simple approval vote, Parker warned.
"Historically, most changes are challenged and I would not be surprised if the same occurred in this instance," he said.
We also reached out by email to state Sen. Kevin Blackwell (R-Southaven) and state Sen. Michael McClendon (R-Hernando). Blackwell responded by saying he was fine with what the committee passed out to the Senate floor.
The "Magnolia 1" map passed the House last week by a 76-42 vote.