Hernando cross country runner inks intent to Delta State
Hernando cross country runner Emma Claire Haley is going to keep on running, separated shoulder or not. The senior member of the Lady Tigers' MHSAA 6A state runner-up squad Tuesday signed to run cross country at Delta State University and hers is a story of gritty persistence.
Haley consistently scored in the top seven for Hernando, running a 23:19.37 timing in the state meet at Choctaw Trails in Clinton, which coach Logan Clark said put her in the top half among the face finishers.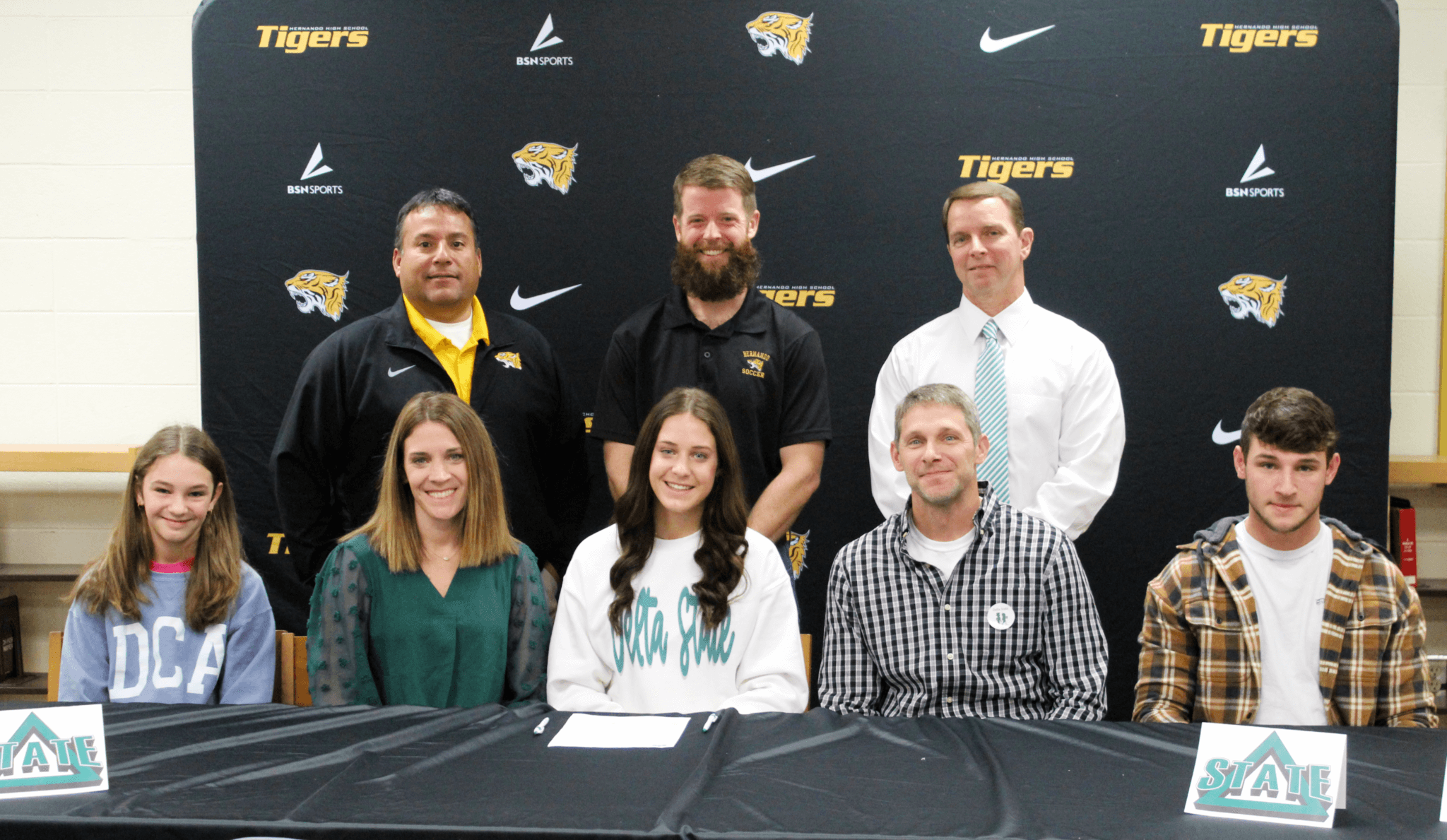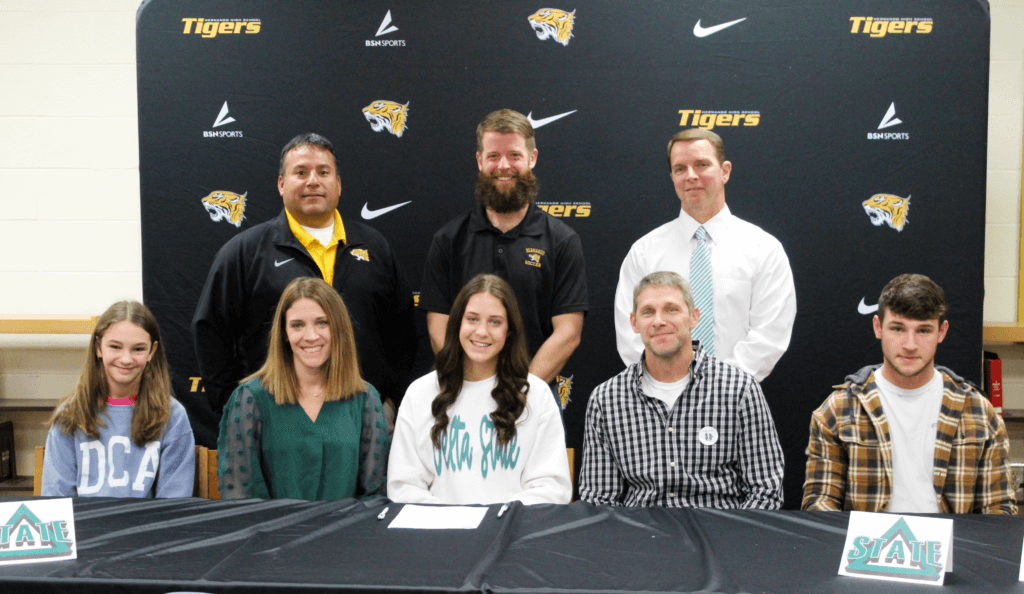 She was also 11th in the DeSoto County meet last fall in a time of 23:48.34, helping the Hernando girls win the county championship.  
Clark pointed out on Haley's signing day Tuesday that she accomplished those times in the last few meets with a bit of disadvantage: a separated shoulder.
"Emma Claire chose to continue running instead of having early surgery," Clark said. "For the rest of the year, she ran between three or four races in an immobilizer. It restricts arm motion from rocking back and forth and it speaks to the type of athlete she is. She does not give up, even when she is given an out."
Being able to do that, Clark said, impressed several who watched her run at the state meet.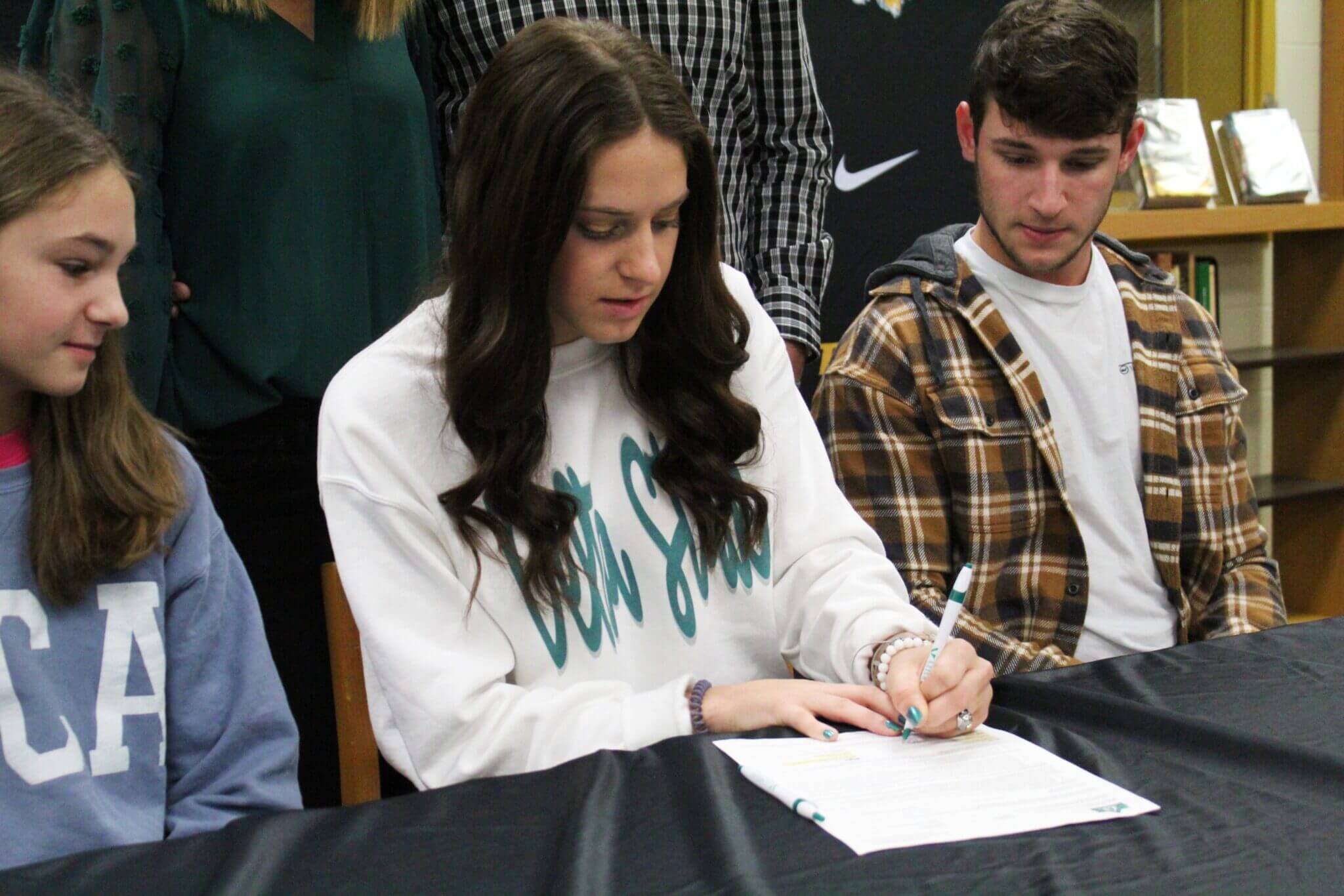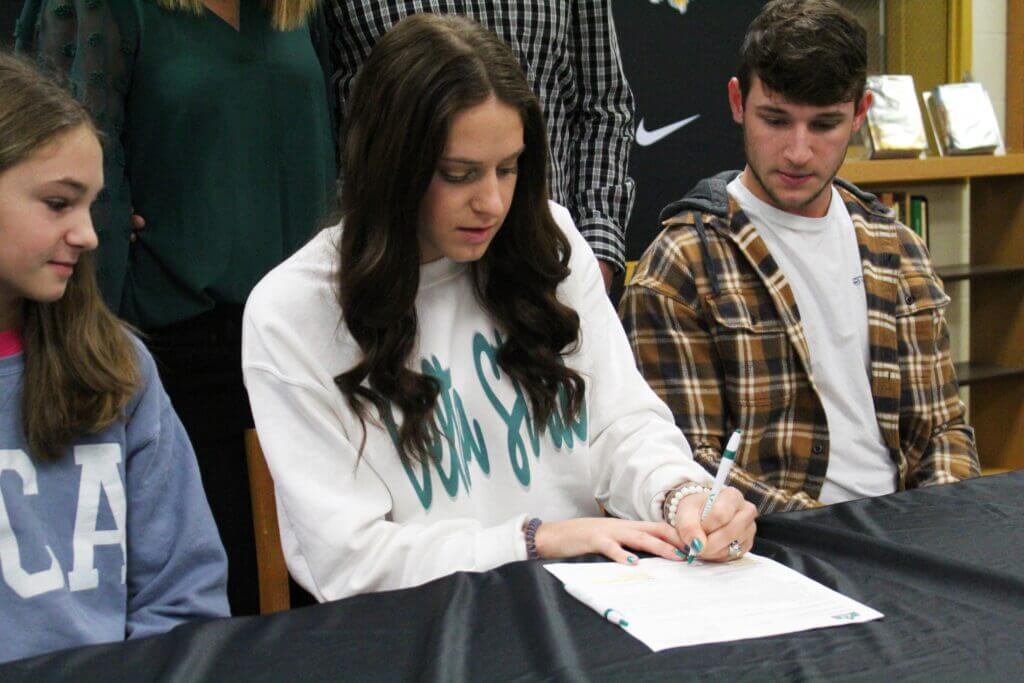 "I had coaches come up to me and say, 'That is the person I want on my team every day,' and I told them that is why she is on our team, because she will not give up," Clark said.
Haley will continue her cross country career at Delta State with coach Britnee Smith. She joins a roster already with a Hernando runner on it, as junior Lacey Coats of Hernando and Northwest Mississippi Community College was part of the Delta State women's cross country roster last fall.  Coats is a dual-sport athlete for the Lady Statesmen, as she also competes in softball.