Youthful Northpoint girls soccer team starts year unbeaten
Photo: Northpoint coach Ethan McClure talks with his team after a 5-0 victory over Magnolia Heights on Tuesday, Aug. 16. (Bob Bakken/DeSoto County Sports)
It's been a good start to the year for the Northpoint Christian School girls' soccer team, which Tuesday blanked Magnolia Heights School 5-0. The victory was the second straight for the fall season for the Lady Trojans, which has netted 14 goals in the first two games and has yet to be scored upon in those two matches. Northpoint started the season with a 9-0 victory over Whitehaven (Memphis).
In Tuesday's victory, freshman forward Hayden Moneymaker scored her second-straight three-goal hat trick, and junior Kara Terry added the other two goals.
"Hayden Moneymaker is going to be our big scorer this year as she was last year," said coach Ethan McClure after Tuesday's contest. "We're looking forward to what she's going to do this year."
At the same time Tuesday, eighth-grade goalkeeper Anna Claire Dowdy stopped everything the Lady Chiefs booted her way.
McClure has been pleased with the effort from his youthful squad.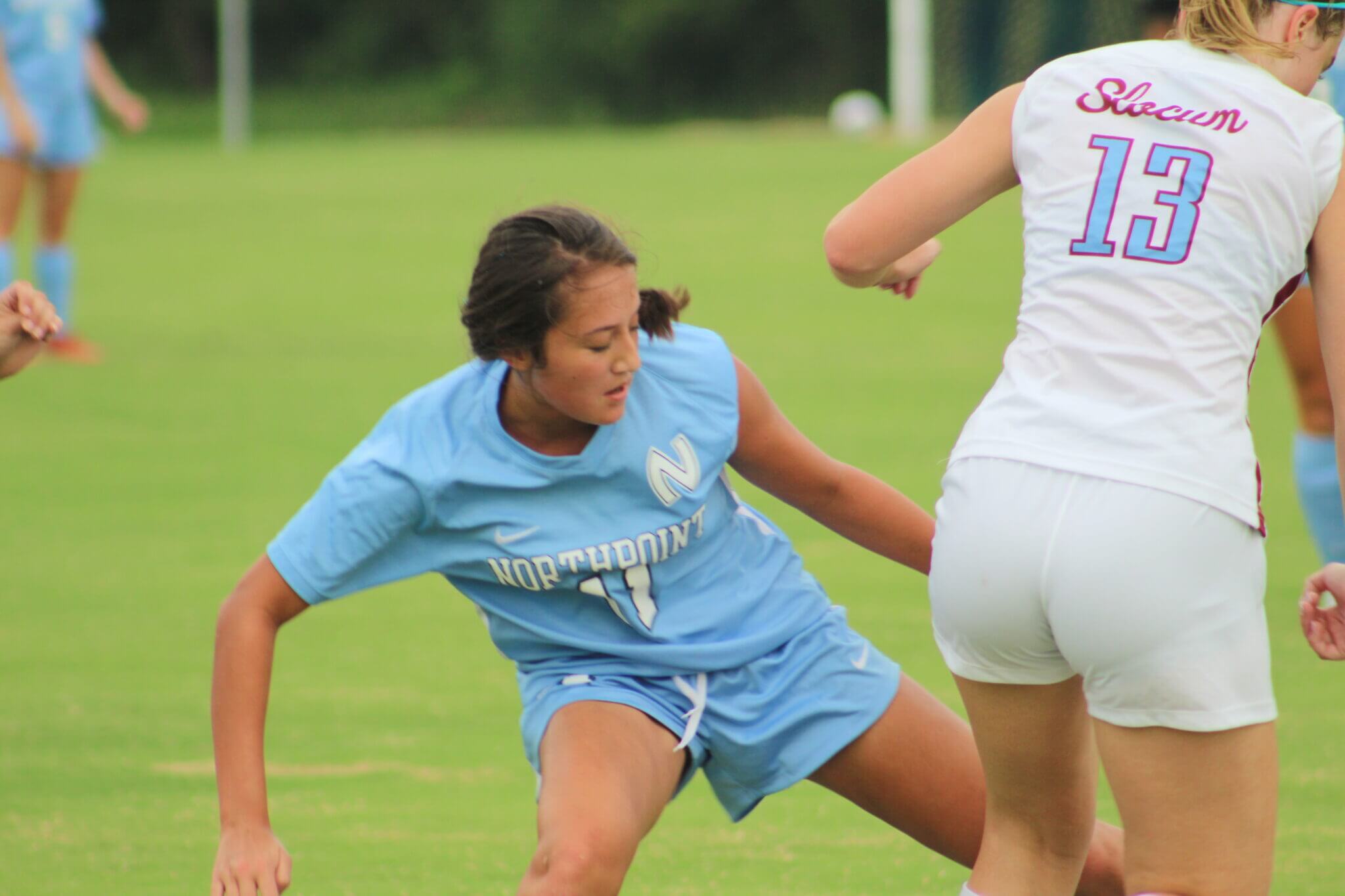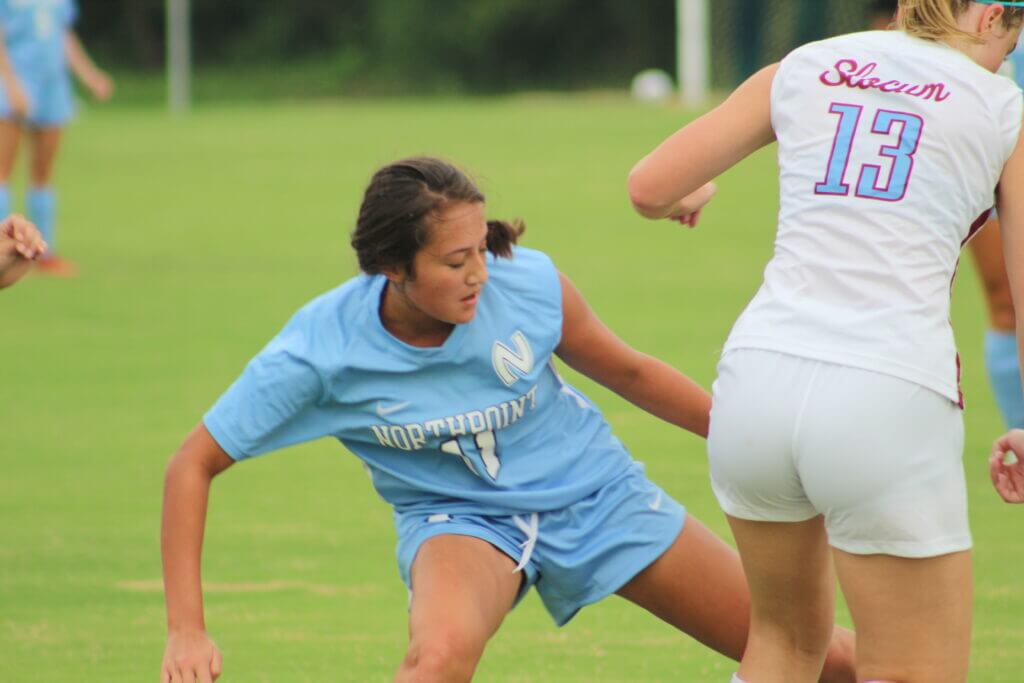 "We have started 4-5 freshmen last year and 4-5 sophomores now, another young ninth grader and an eighth-grade keeper, so we're still very young," McClure said. "They've come a long way in training this summer and are working really."
Determination as a team is going to be important for the Lady Trojans this season, McClure said.
"Our midfield is really solid and our youth is going to be a big factor this year," he said. "We learned a lot this past summer in training and it's going to be a good year."
Last year's squad was ousted by St. George's in the second round of the TSSAA playoffs. McClure expects another strong district slate again this fall.
"I think we can take that next step, have a good season this year, and go a little bit farther," McClure said.
DCS CONNECTIONS: Coaches on both sides of the pitch Tuesday came to their positions from DeSoto County public schools. Magnolia Heights head coach Scott Blaylock is the school's first full-time boys and girls soccer coach and came to Magnolia Heights from Lake Cormorant Middle School. That's where he taught and coached soccer. Meanwhile, Northpoint Christian this year added former DeSoto Central High School girls soccer head coach Matt Duggin, who is now an assistant coach for the Lady Trojans.
VOLLEYBALL ACTION: Here are reported scores from Tuesday's action in volleyball:
Briarcrest Christian 3, DeSoto Central 0 (25-14, 25-17, 25-17)
Lewisburg 3, St. George's (Collierville, Tenn.) 2 (27-25, 25-23, 10-25, 29-31, 15-10)
Lake Cormorant 3, Southaven 0 (25-15, 25-18, 25-8)
Northpoint Christian 3, Tipton-Rosemark 0 (25-10, 25-13, 25-13)