Volleyball: Lady Jags rally for seventh straight district title
DeSoto Central won its seventh consecutive 6A district regular season title Thursday night, but had to mount a furious rally against rival Lewisburg in a five-set finish at Lewisburg.
Scores of the match for DeSoto Central were 21-25, 23-25, 25-17, 25-16, 15-9. The Lady Jags have now won the 6A district title in eight of the past nine years.
Lewisburg took control of the match early, winning the first set 25-21 and rallying from 18-21 in the second set to win 25-23 and take a 2-0 lead in the match.
Micah Swift played a huge role in the second set finish, with a shot not returned for a 22-22 tie and then a soft shot over a DeSoto Central block found the floor on the other side for a 23-23 tie. Another Lewisburg point gave the Lady Patriots a 24-23 edge and forced a Lady Jag timeout, but a Lewisburg block after the following serve resulted in the set point.
"We came out flat the first two sets and Lewisburg did a great job of terminating and putting balls away," said DeSoto Central coach Margaret Falatko. "We didn't have an answer for them the first two sets. They weren't making a lot of errors and we had to go out and earn our points."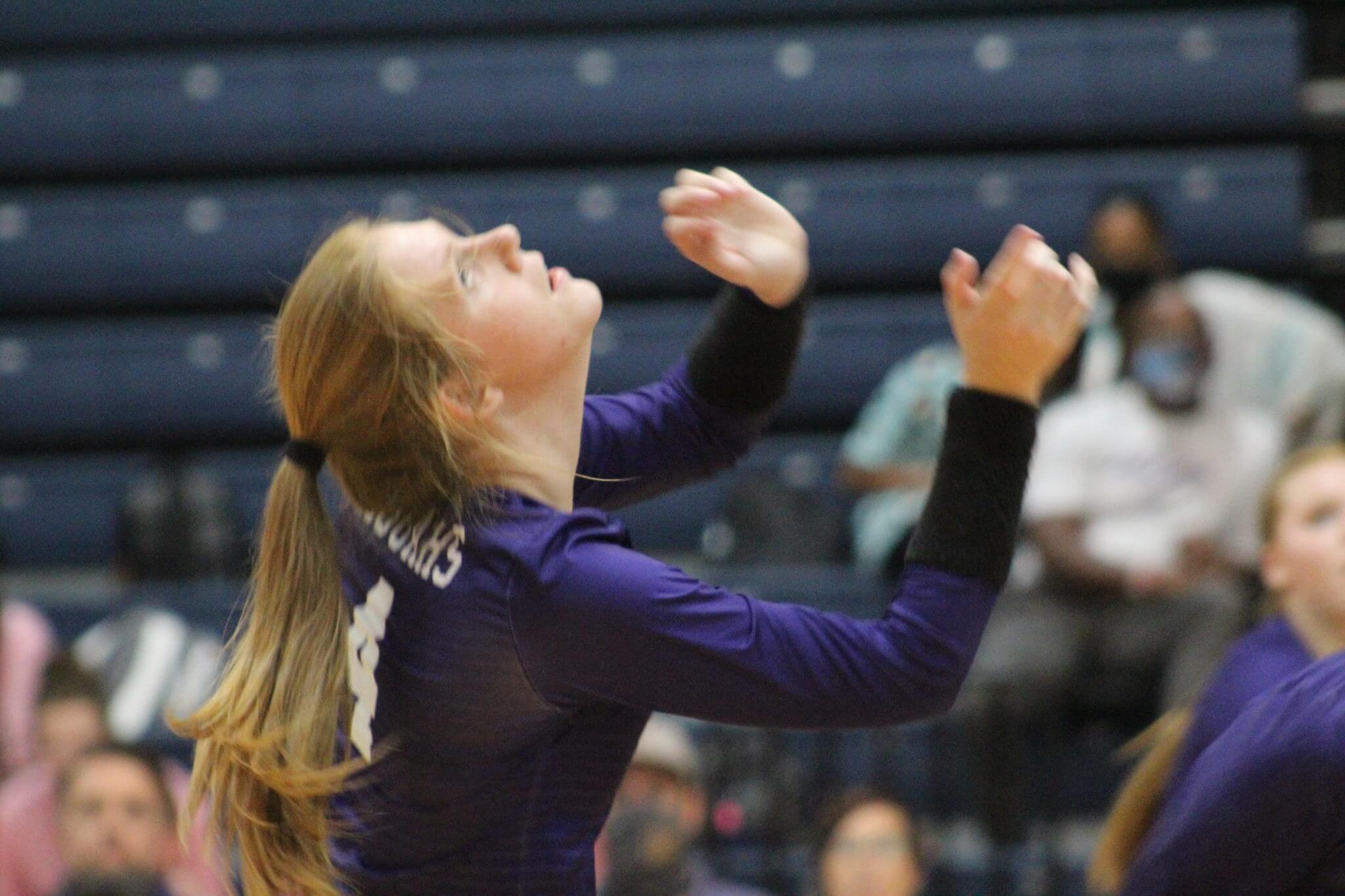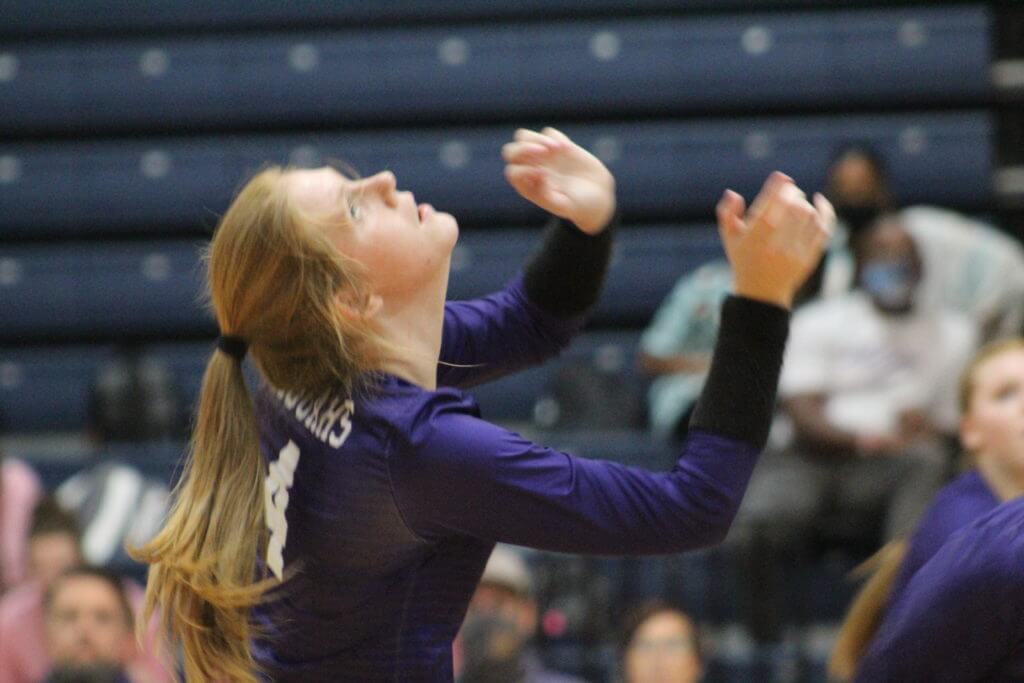 The turnaround for DeSoto Central happened in the third set when, trailing 3-0 early, the Lady Jags scored five of the next six points for a 5-4 lead. Lewisburg got within 6-5 DeSoto Central, but the Lady Jags then set in motion a run of points that eventually led to a 16-5 advantage for the visitors.
"It came down to execution and they just executed better," said Lewisburg coach Amy Hendrichovsky. "We got stuck in a rotation in set three and that spread the game. We played good volleyball after that."
The set eventually grew to an 18-6 advantage, but Lewisburg mounted a comeback to get within 15-21 before DeSoto Central finished with a 25-17 set victory.
In set number four, the Lady Jags led early, taking a 10-4 lead after a service ace from Kennedy Smith, a lead that grew to 13-6 before Lewisburg took a timeout. However, DeSoto Central scored two of the next three points for a 15-7 lead. The Lady Patriots rallied to within 15-11 but the Lady Jags came back to an 18-12 lead. Amonie Silas would drive a kill shot into the Lewisburg court for a 25-16 set win.
"We really did a great job of executing," Falatko said. "We passed phenomenally, Gracie (Tacker) was able to run a very effective offense for us and our hitters were able to put balls away and that made all of the difference for us."
DeSoto Central quickly set the tone in the deciding fifth set with a 4-0 lead right away, but Lewisburg would get within 5-7 for the Lady Jags. Another three straight points would bulge the lead to 10-5 DeSoto Central. An ace serve put the visitors within striking distance of the match at 14-8 and when a shot just barely tucked inside the Lewisburg sideline, DeSoto Central had won the match with a 15-9 fifth set score.
"They really wanted that district championship," Falatko explained. "They've been doing a lot of conditioning this season and that just really helped get us to that fifth set."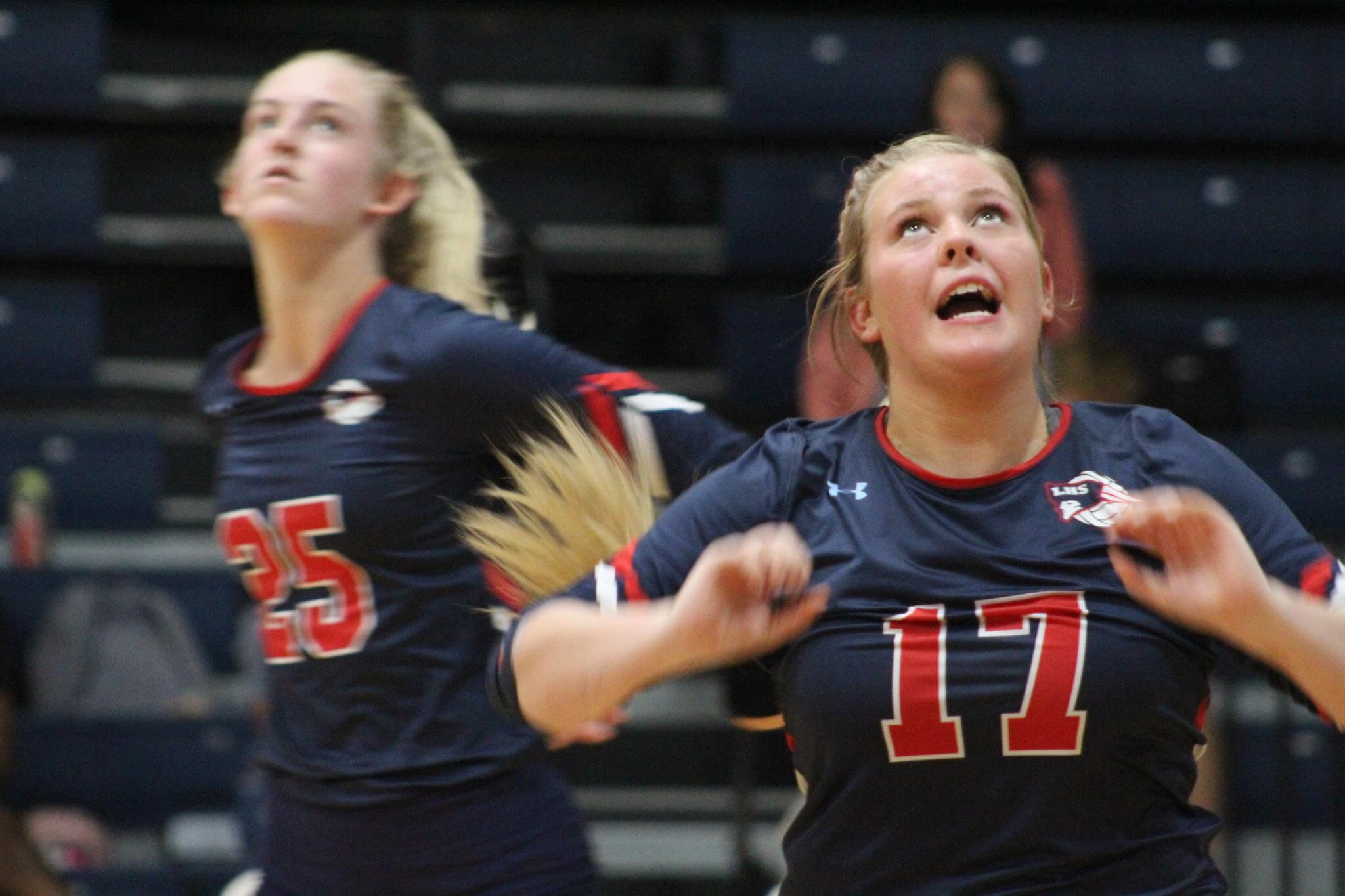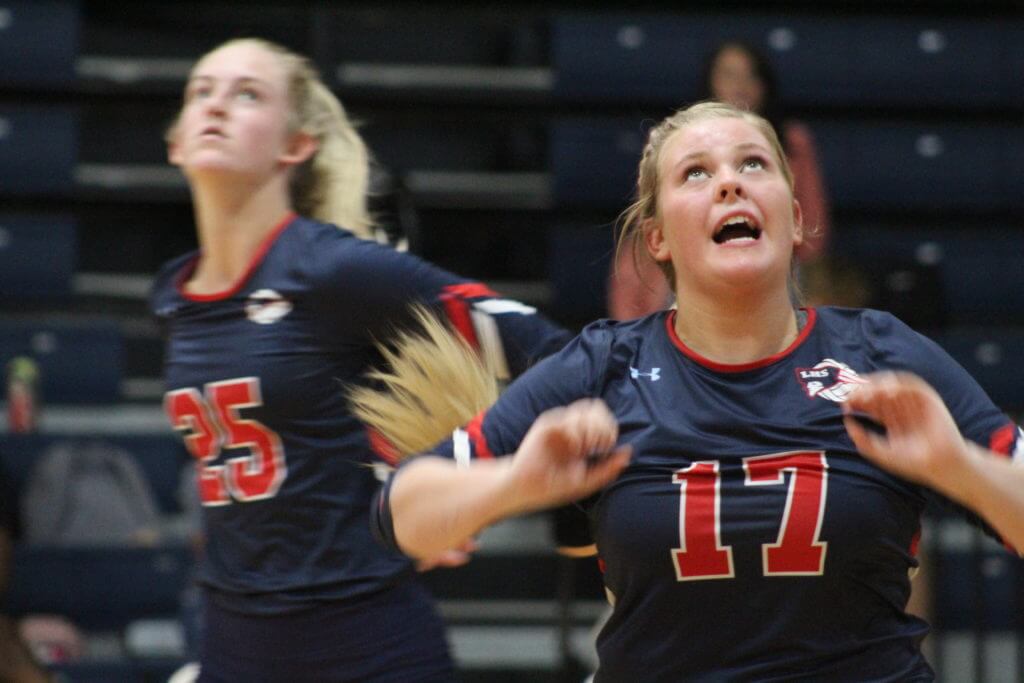 Despite the loss and having to sit out two weeks with a coronavirus quarantine abruptly stopping the season, Hendrichovsky, a veteran coach with high school and college experience, sees growth in a squad she is in her first season coaching at Lewisburg.  
"I think we've found a lineup that works," Hendrichovsky said. "I have a fairly good idea of what they can do and it's just a matter of putting them in a position to be successful. We have some tools, some weapons and some strengths."
DeSoto Central-provided statistics had Silas with 25 kills and Smith with 17 kills. Tacker had 48 assists for the night and three service aces. Megan Harris made 25 digs and served four aces.
Lewisburg-provided statistics showed Swift with 20 kills and two blocks, and Ellie Jones with 19 kills, 2.5 blocks and 12 digs. Kennedy Smith made 46 assists and mustered 13 digs. River Downs finished with 21 digs for the Lady Patriots.
Prep volleyball scoreboard
DeSoto Central 3, Lewisburg 2 (21-25, 23-25, 25-17, 25-16, 15-9)
Lake Cormorant 3, Hernando 0 (25-12, 25-21, 25-17)
Center Hill 3, Oxford Lafayette 0 (25-16, 25-11, 25-22)
Oxford 3, Southaven 1 (20-25, 25-23, 25-18, 25-17)
SPORTS ETC.: While new Mississippi COVID-19 restrictions will allow high school football stadiums to be at 50 percent capacity starting with Friday night's games, Northpoint Christian School reminds its fans that as a Tennessee Secondary Schools Athletic Association (TSSAA) member, it must adhere to the Tennessee rules. That means Friday's homecoming game against First Assembly Christian of Cordova, Tenn. will be played in front of 33 percent of the field's capacity. Masks will be required and temperatures will be checked before fans may enter.
(Contact desotocountynews@gmail.com)