Thursday sports: Lady Patriots take series lead 
Lewisburg took a 1-0 lead in the MHSAA 6A second-round softball playoffs best-of-three series Thursday night with a 9-4 victory over Tupelo in eight innings at Tupelo.
The Lady Patriots took a 4-0 lead right away in the first inning, highlighted by a double from MK Savage following a run-scoring single for a 4-0 lead.
Tupelo answered with a run in their half of the first, scored another run in the second, and then plated two more in the fourth to tie the game at 4-4.
There would be no further scoring from that point until the game went to extra innings and Lewisburg came to bat.
The Lady Patriots would score five times in the eighth. The eventual game-winning run came from Kara Walker, scoring on a sacrifice fly for the first out of the inning. But Lewisburg was not done, scoring on a bases-loaded walk, a two-run single, and another sacrifice fly for a 9-4 lead.
Tupelo went down in order in their half of the eighth inning to close out the contest.
Avery Williams and Savage each scored twice for Lewisburg in the victory, Savage had three hits, including the first-inning double, and she joined Aubrey Williams to drive in two runs apiece.
Ella Abrams pitched all eight innings in the circle for the win and struck out 13 Tupelo batters in the process.
Game two of the best-of-three series returns to the 'Burg Friday, April 28 at 6 p.m., with the Lady Patriots now having the chance to close out the series on their home diamond. If Tupelo wins, the Lady Wave returns the series to Tupelo for the deciding game on Monday, May 1, at 6 p.m.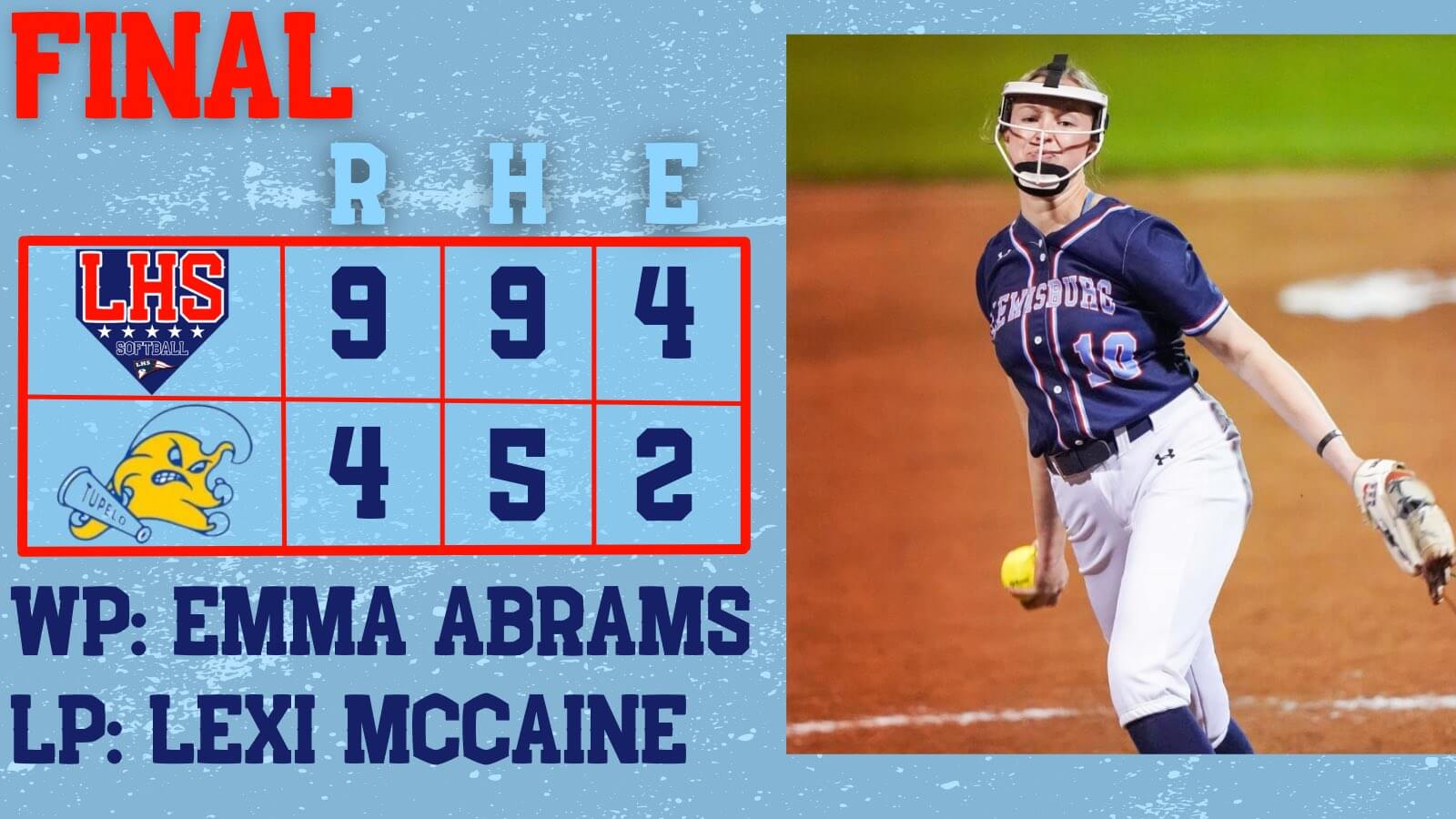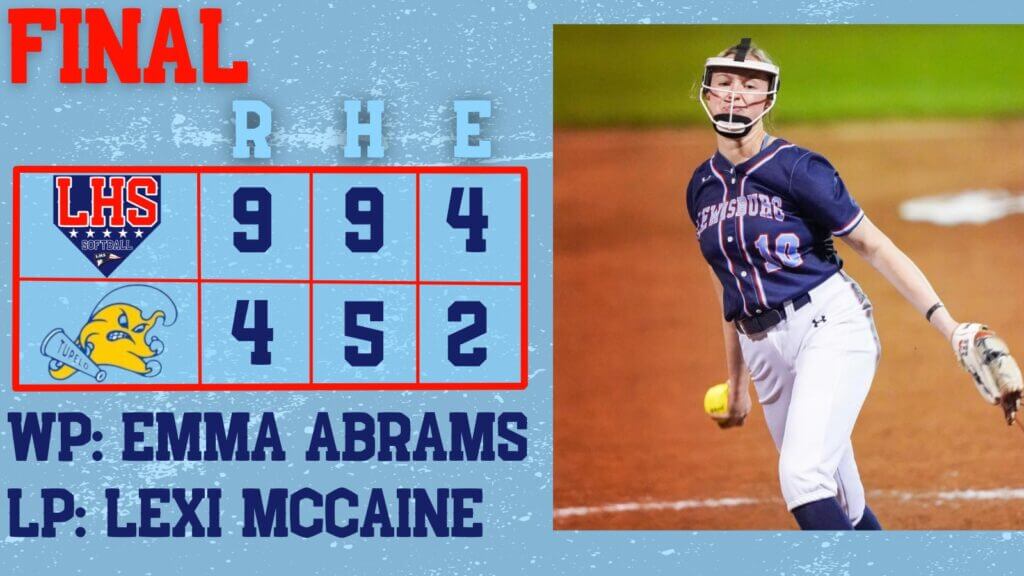 Here is the Thursday DeSoto County scoreboard:
Thursday, April 27
Prep softball
MHSAA 6A playoffs – best of three
Lewisburg 9, Tupelo 4 (8 innings) (game one)
Friday, April 28
Prep baseball
MHSAA 6A first round, best of three
Tupelo at DeSoto Central (DeSoto Central leads 1-0)
MHSAA 5A first round, best of three
Lake Cormorant at West Point – (Lake Cormorant leads 1-0)
Regular season
Kirby (Memphis) at Northpoint Christian
Prep softball
MHSAA 6A second round, best of three
Madison Central at DeSoto Central (game one)
Tupelo at Lewisburg (Lewisburg leads 1-0)
Hernando at Germantown (Madison) (game one)
JUCO baseball
Pearl River at Northwest
Pearl River at Northwest
JUCO softball
Northwest at Pearl River
Northwest at Pearl River