Tuesday sports: Trojans repeat as district champs
Mustangs prevail in playoffs and Lady Jags take third at 6A girls' golf state meet.
Photo: The Northpoint Christian School Trojans pose after claiming its second-straight TSSAA district baseball title Tuesday night. (Bob Bakken/DeSoto County Sports)
The Northpoint Christian baseball Trojans put a resounding exclamation point on a back-to-back TSSAA Division II-A district championship Tuesday night, winning in double digits for the second-straight night over the Lausanne Collegiate Lynx.
Following Monday's 17-5 victory over Lausanne in six innings on the road, the Trojans returned home and needed just five innings to take down the Lynx 11-1, led by another solid offensive showing and James Smith's dominating pitching.
"It's a hard thing to repeat as (district) champions," said coach Stephen Kirkpatrick. "I was proud of the way they fought, the way they handled adversity. What happened last year didn't matter. They just went out and overcame adversity and played well."
Last year, Northpoint took a district title and went on through the playoffs to a state finals appearance, losing to Christ Presbyterian Academy 12-11 to take second place in the state.
Tuesday night, Smith, an Ole Miss signee, allowed just one Lausanne hit.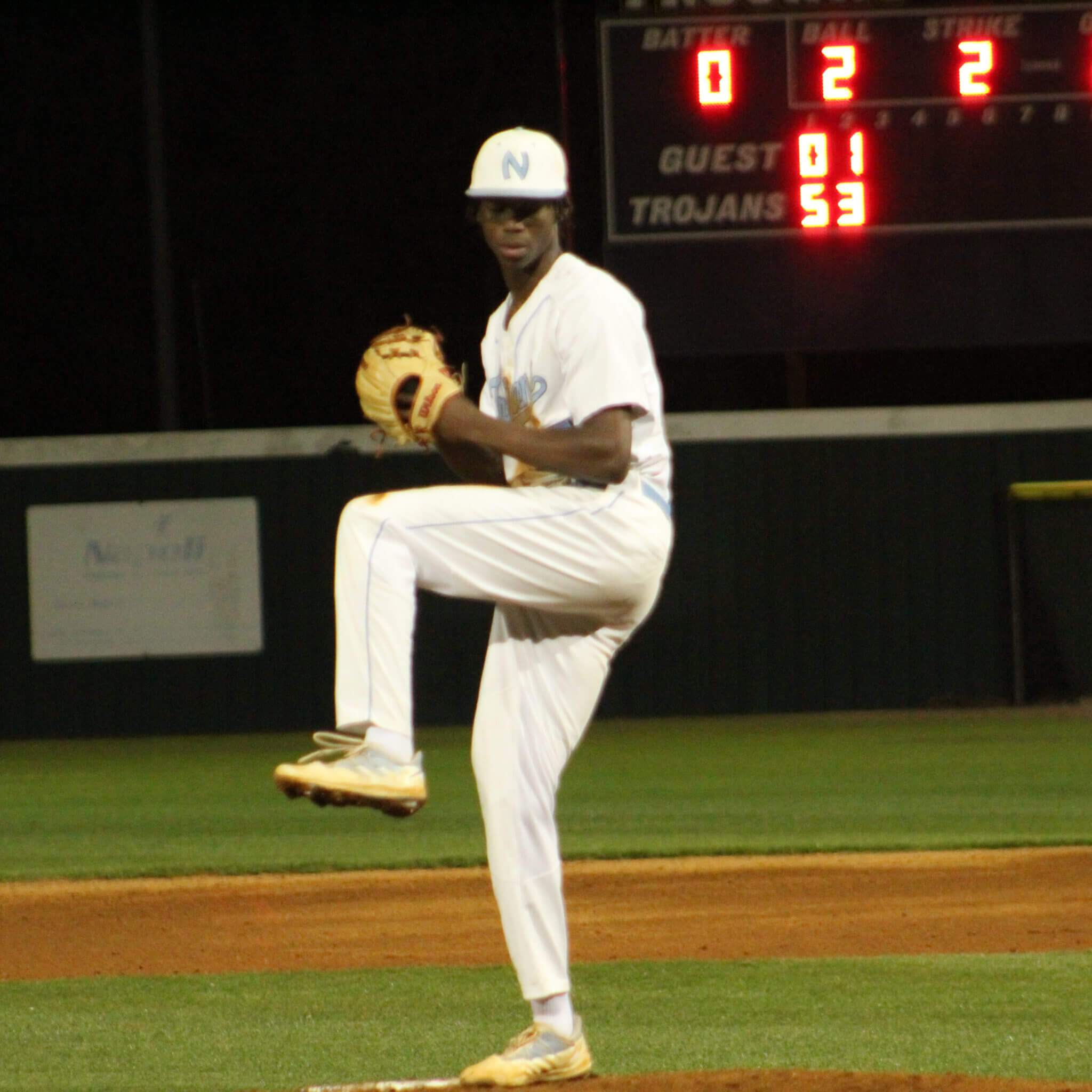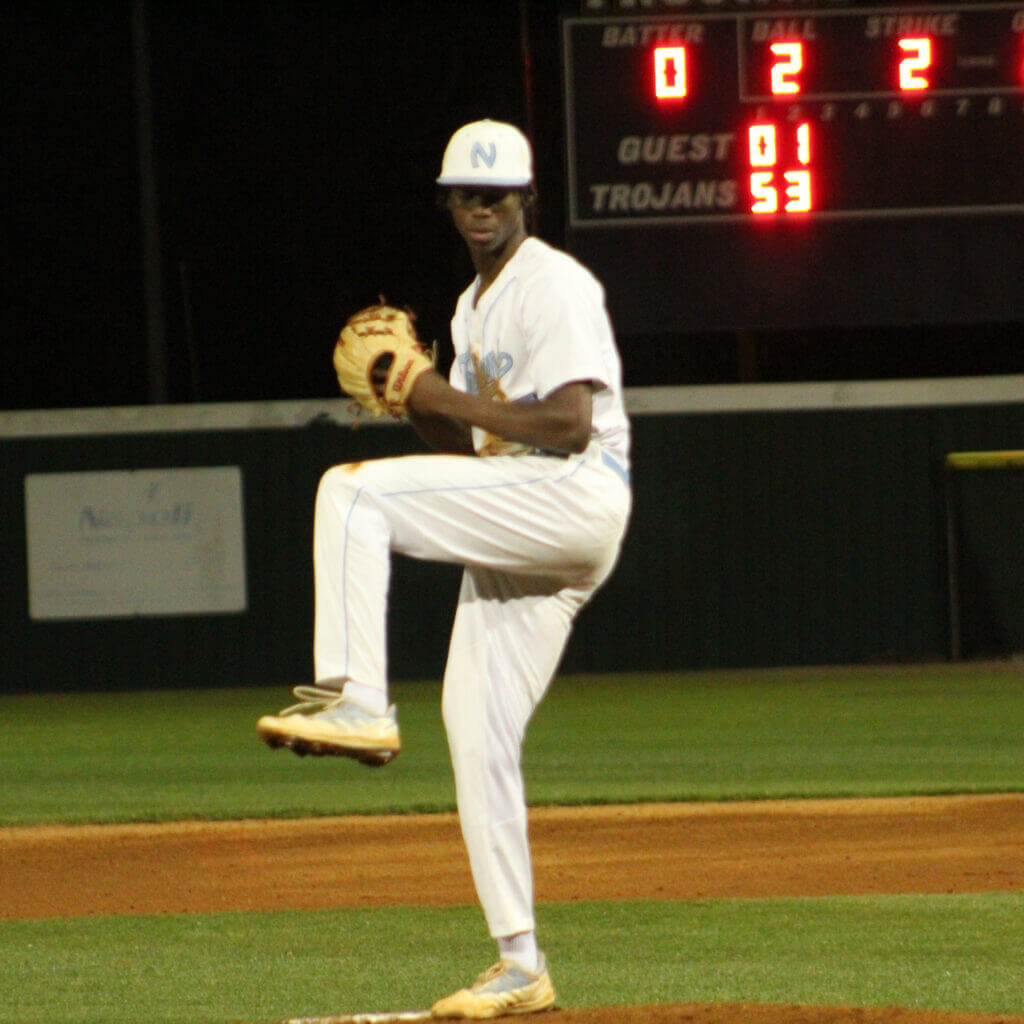 "I watched him in the bullpen before the game and I saw he was going to be on tonight," Kirkpatrick said. "His breaking stuff was really good."
Smith also provided some offense of his own with a double and a triple, two of five extra-base hits the Trojans smacked off losing pitcher Jackson Beasley and reliever Jack Whittington.
Hudson Brown hit a pair of doubles and drove in four of the Trojans' 11 runs. Sam Giamportone also doubled and had three RBIs
"Crooked numbers," as they are called in baseball lingo, dotted the Northpoint scoreboard, with five in the first, three in the second, and three more in the fourth. Lausanne's only run came in the second inning and the Lynx threatened in the fifth, but couldn't push any more across to keep the game from ending early.
Smith struck out seven and walked seven in five innings pitched.
The Trojans still have regular season games against Bartlett (April 28), Covington (April 29), and Macon Road Baptist (May 2) before playoffs begin and with the district title will have a first-round bye.
MUSTANGS MOVE ON PAST CLINTON: Playoff baseball on the road must suit the Center Hill Mustangs well, as Center Hill won both road games against the Clinton Arrows to advance this weekend's second round of the MHSAA 6A baseball playoffs.
The Mustangs defeated the Arrows on Clinton's home field 3-2 Tuesday to set up a second-round series against Oxford, which will start Friday… on the road, at Oxford.
Center Hill got the runs it needed with a three-run first inning, and then held on after a two-run homer in the bottom of the fourth by Clinton's Grant Holmes reduced the margin to 3-2 for Center Hill.
Hunter Peeks, Scott Green, and Logan Esfield, all had RBI singles in the first inning for the Mustangs, now 12-16 for the season.
LADY JAGS THIRD AT STATE GOLF: DeSoto Central took third place overall in the MHSAA 6A state girls golf meet played in Biloxi. The Lady Jags finished the two-day tournament at 18-over par, 18 shots behind state champion Ocean Springs, which played even golf over 36 holes. Hancock was second at 9-over par for the tournament.
Lewisburg finished the tournament in eighth place, Center Hill was 14th, and Hernando was 19th among the teams competing.
Avery Weed of Ocean Springs was the individual medalist with a pair of 66 scores for a 12-under finish on the par 72 Sunkist Country Club course in Biloxi. Katelyn Altese of Hancock was second at 4-under par and DeSoto Central's Erin Donovan was third at 2-under.
Other local top finishers were DeSoto Central's Esther Kin, in eighth place at 20-over par, and Center Hill's Reese McNeer, tied for 16th at 32-over. Lewisburg was led by Avery Savage in 20th place at plus-35.
DeSoto County sports scoreboard
Tuesday, April 26
Prep Baseball-Regular Season
Northpoint Christian 11, Lausanne Collegiate 1 (5 innings)
MHSAA 6A Playoffs First Round-Best of Three
Center Hill 3, Clinton 2 (Center Hill wins series 2-1)
JUCO Baseball
Jackson State CC, Tenn. 14, Northwest CC 5
Prep Softball-Regular Season
Northpoint Christian 21, First Assembly Christian School 6 (3 innings)
Prep Boys Soccer-Regular Season
ECS 2, Northpoint Christian 0