Trojans-Webb set to decide substate round
Photo: Fans from both Northpoint Christian School and Webb School of Knoxville, Tenn. watch the action of Thursday's TSSAA Sub-state doubleheader. (Bob Bakken/DeSoto County Sports)
It will be win or go home Friday afternoon at 2 p.m. when the Northpoint Christian School Trojans host the Webb School of Knoxville, Tennessee one more time to decide a best-of-three TSSAA Division II-A sub-state playoff.
Friday's game was made necessary when the teams split a scheduled doubleheader that evened the series at one game apiece.
The Webb Spartans rallied from an early 5-0 deficit to defeat the Trojans 9-6 in the first game of the doubleheader.
But the Trojans resoundly answered the call in the nightcap to take an 11-4 victory and send the series to Friday's deciding game three.
Northpoint coach Stephen Kirkpatrick knew his team was facing a strong challenge from the Spartans.
"Webb is an incredibly good team, they've got a lot of seniors," Kirkpatrick said. "They know how to play and know how to win. In the second game, we knew we had to start fast. To put those two runs early was really big for us."
(GAME 1) Webb School 9, Northpoint Christian 6
In the first game, Northpoint jumped out to the five-run lead in the second inning. A two-run single from Jackson Thomason followed by a two-run homer by pitcher James Smith helped stake the Trojans to the big lead. Thomason also scored on a steal of home in the inning.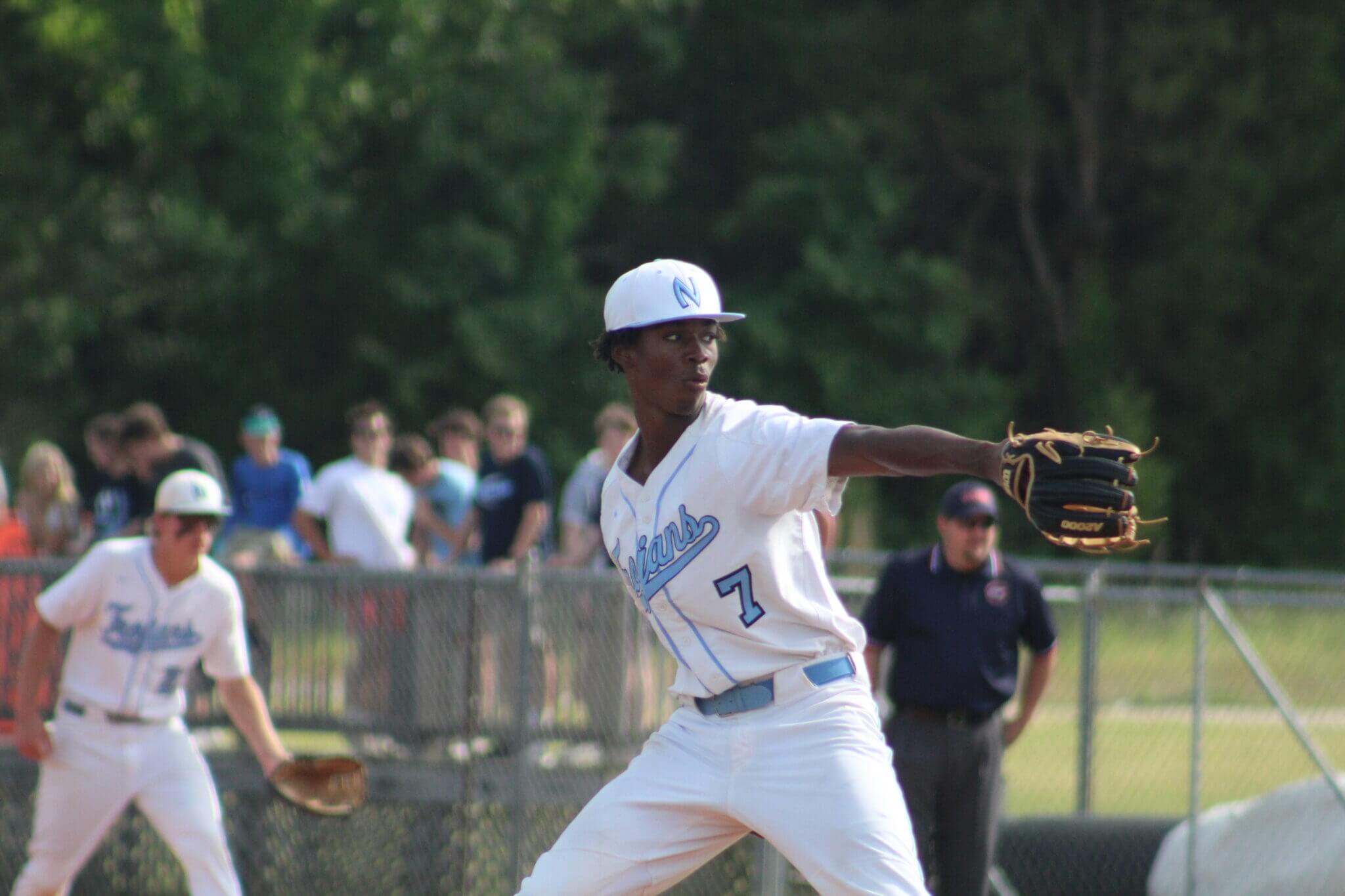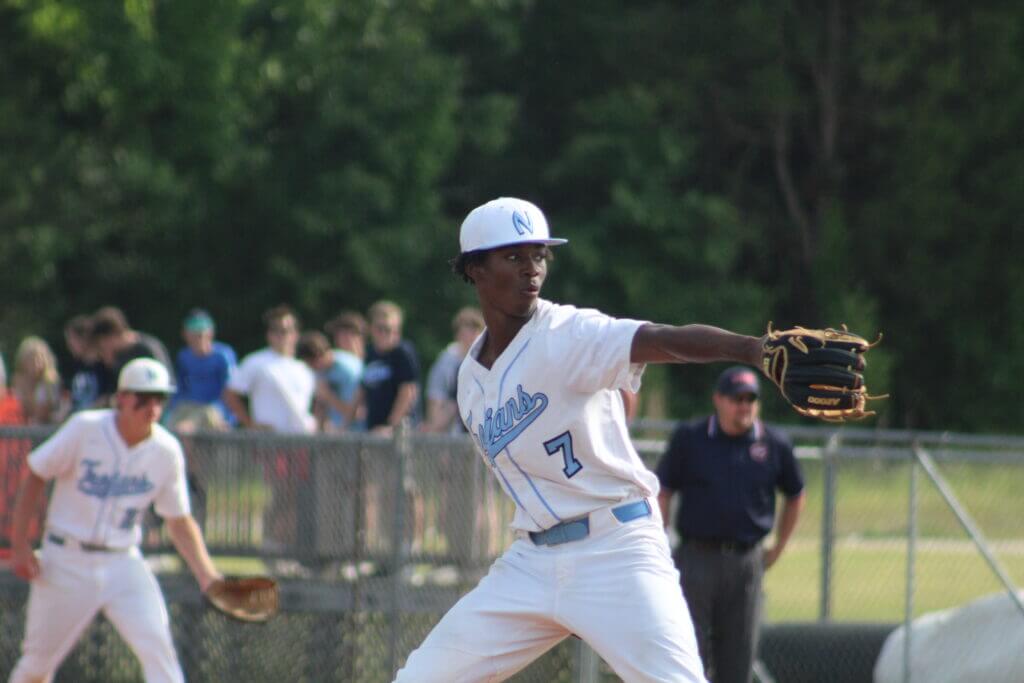 But the Spartans started to march back in the fourth inning when Webb scored three times to cut the margin to 5-3 Northpoint.
Ford Wagner scored on a Graham Lischer single and two more runs came in for Webb on an error to score Jackson Baker and Riley George.
The Spartans scored three more times in the fifth inning to take a 6-5 lead.
Jackson Musrock scored on a single by Wagner, who took second on the throw from the outfield. Wagner and Hale later scored on another base hit by Carter Musrock to give Webb a 6-5 lead.
The Spartans also scored once in the sixth and two more in the seventh for insurance. Northpoint fashioned one more run in their last at-bat. Thomason scored when Owen Staples reached first on an error for the final score of 9-6 for Webb.
"We kind of lost our approach at the plate and gave them too many free bases," Kirkpatrick said. "A credit to them (Webb) they took advantage of it and we couldn't get it going again."
The Spartans pounded out 10 hits in the victory while Northpoint could muster just four hits against Julian Mays, who struck out four and walked two in five innings of work. The Trojans finished with six hits for the game in the loss.
Carson Fox took the loss in relief of Smith, who pitched four innings, struck out seven but walked five. Smith gave up six runs, four of which were earned. Fox fanned two and walked none, but allowed the eventual winning run to score during his two innings of relief work. Fox was charged with three runs and two of them were earned.
Anthony Zarlingo and Thomason had two hits each. Smith and Thomason each drove in two runs.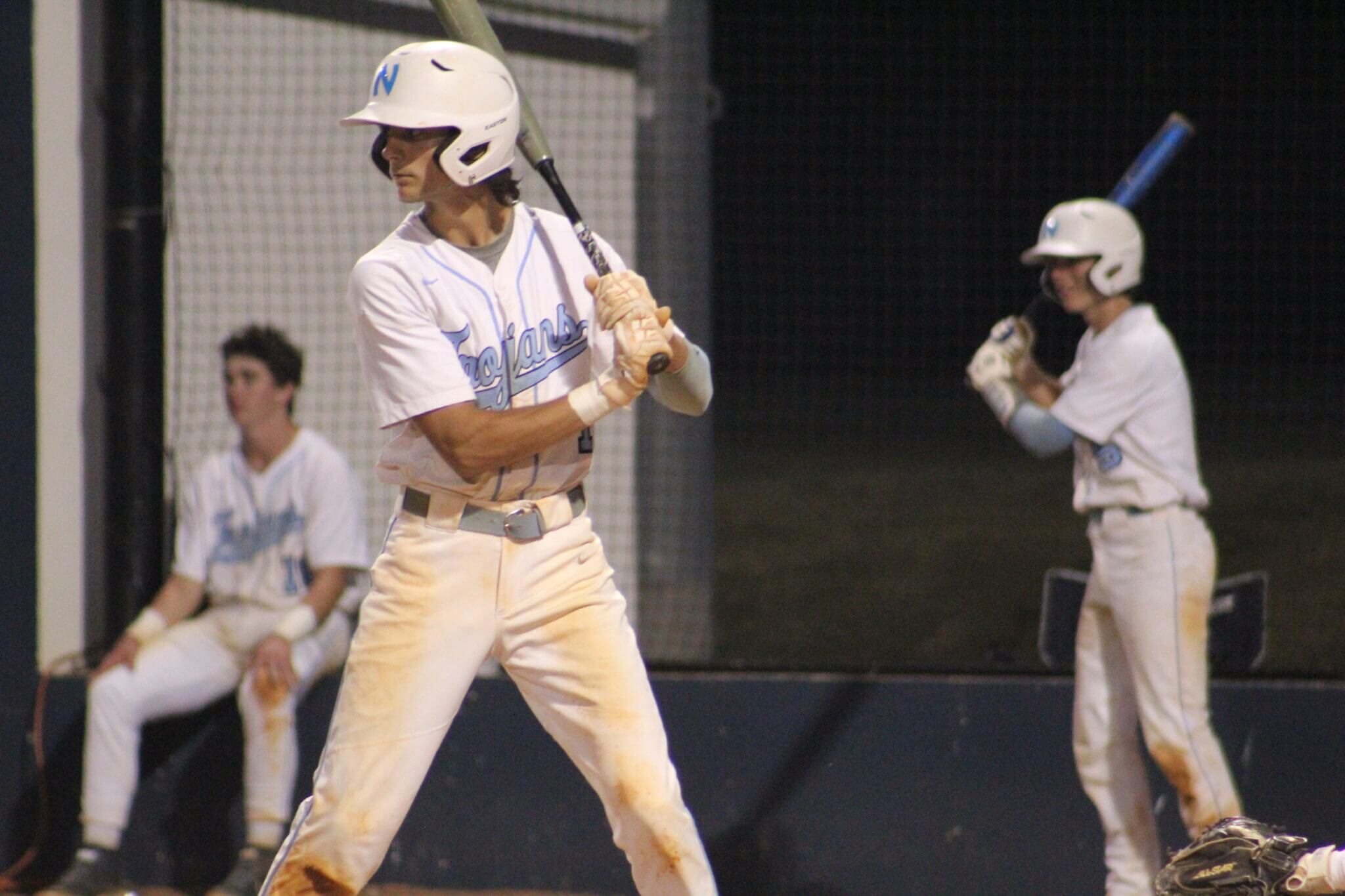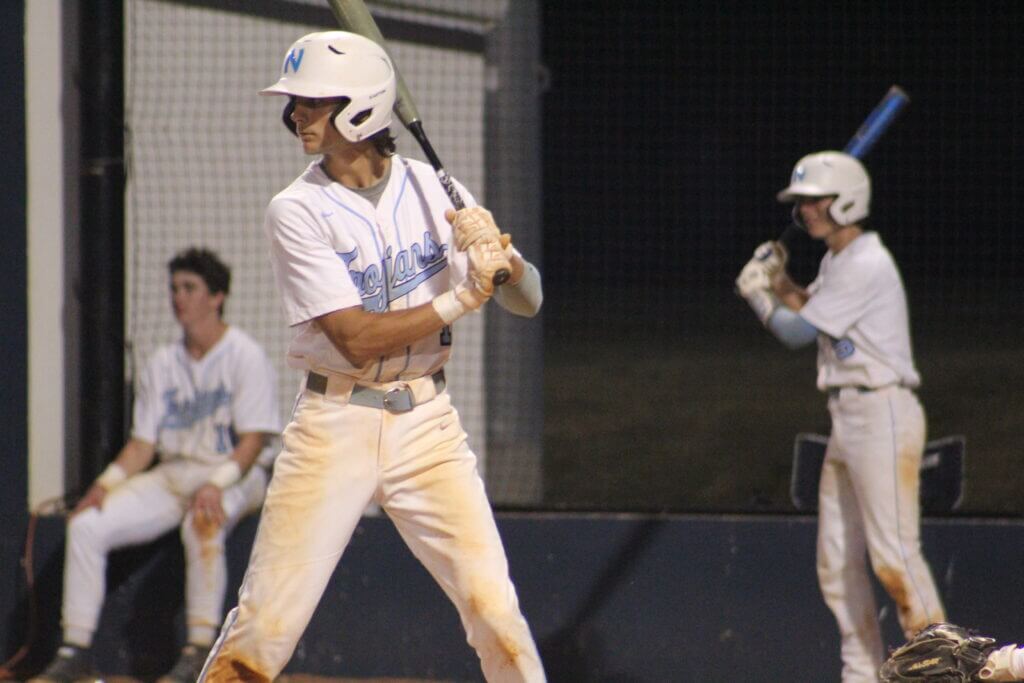 Graham Lischer doubled among his two hits and he also drove in two runs for the Spartans.
(GAME 2) Northpoint Christian 11, Webb School 4
Northpoint bats came ready to go to work in the second game of the playoff doubleheader, cracking out 13 hits against Spartan pitchers.
Rob Hayes led the offensive attack with three hits, including two doubles. Hayes also scored four times in the win. Jackson Thomason doubled among his two hits, as did Anthony Zarlingo as part of his two-hit performance.
Thomason and Nick House each drove in three runs for Northpoint. House came in for starting catcher Owen Staples, who was hurt during a Webb at-bat. Before he was hurt, Staples also doubled.
The big inning for Northpoint was the fourth, when the Trojans scored six times to open an 8-1 lead. Northpoint also scored twice in the fifth and one more in the seventh. Webb answered with a run in the third, two in the fifth and one more in their last at-bat in the seventh.
Thomason drove a ball into centerfield to score JB Williams and Jay Ferguson. Anthony Zarlingo then doubled to center to score Thomason. Owen Staples then followed suit with another two-base hit to plate Zarlingo.
Alex Wright wrapped up the scoring for Northpoint in the fourth when he scored on an error.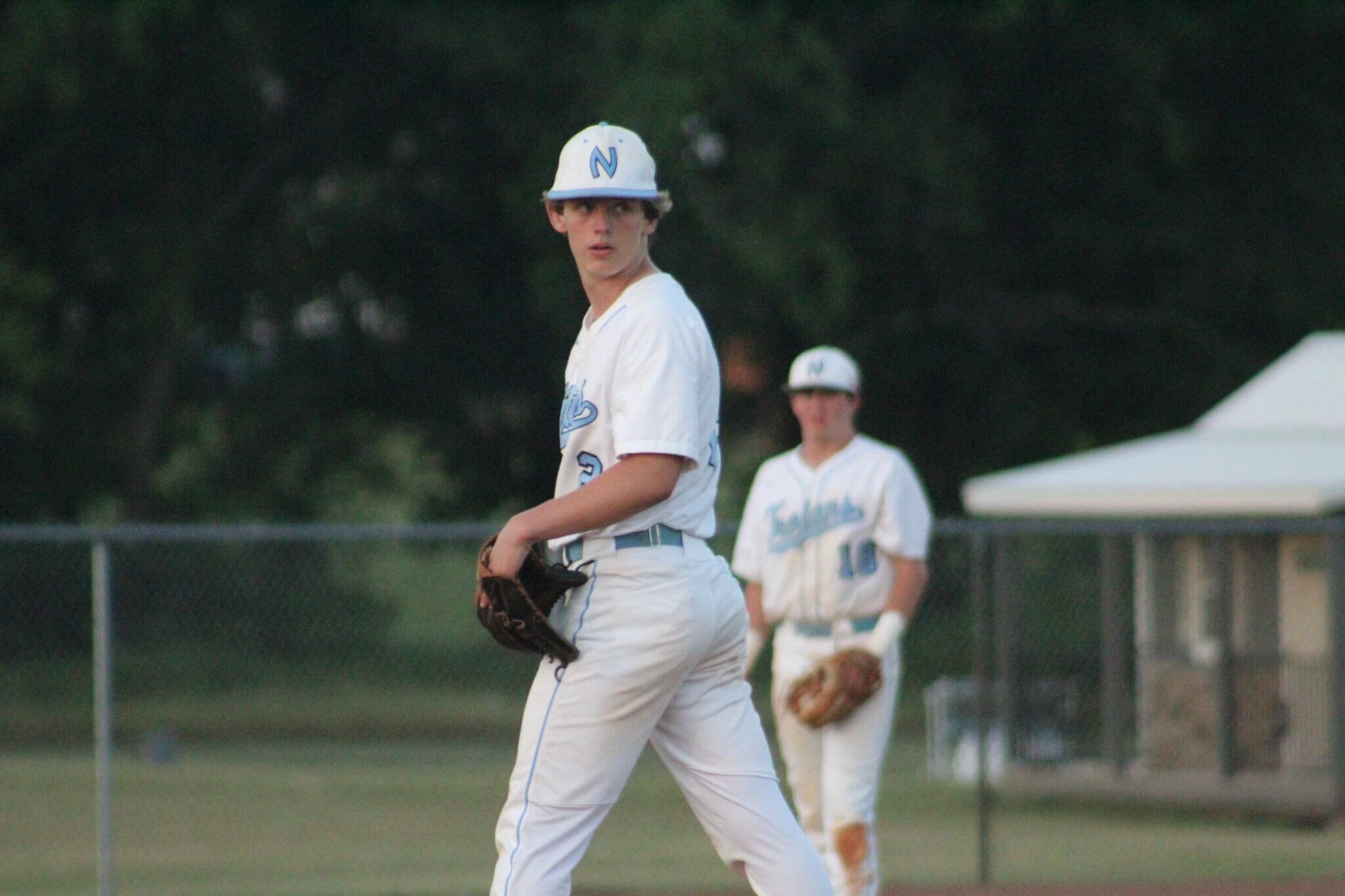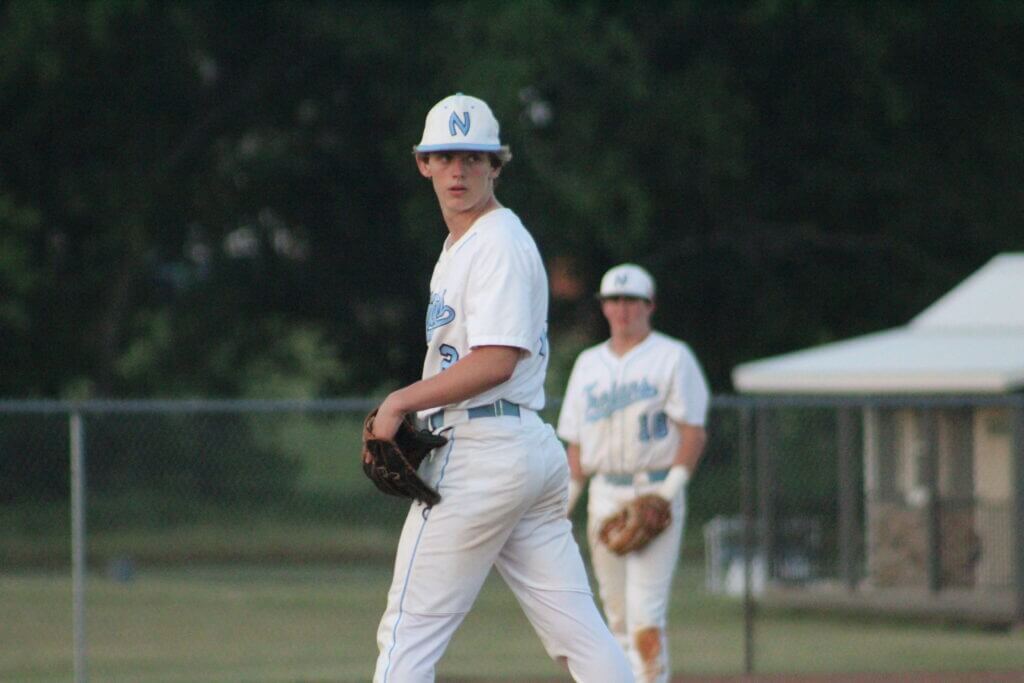 Winning pitcher Jack Staples gave the Trojans five solid innings of work, struck out nine and walked four. Reliever Connor Mcnatt fanned six more to combine for a 15-strikeout effort between the two Trojans; hurlers.
"Jack was a little rough at first but he then settled down and gave us five solid innings," Kirkpatrick said. "Connor Mcnatt came in and did an amazing job coming in and closing doors."
Austin Kirkland took the loss for Webb School, as he gave up six earned runs among eight runs he allowed. Jack Wagner and Lucas Botero also pitched in relief.
Kirkpatrick said Garrett Waller will go for the Trojans in Friday's finale, adding he still has four good arms he can turn to.
"Waller has done well for us this year so I feel good about him," Kirkpatrick said. "We'll see where it goes from there."
Friday's winner will be one of four remaining teams in the TSSAA Division II-A state tournament, which starts May 25 at Middle Tennessee Christian School in Murfreesboro, Tennessee.