Renovation work progress revealed for BankPlus Amphitheater
Photo: Inside look at the renovated BankPlus Amphitheater at Snowden Grove ahead of its first concert, set for May 24 with the Dave Matthews Band at the Southaven facility. (Photo credit: UrbanARCH Associates)
Southaven Mayor Darren Musselwhite gave us a sneak peak Thursday at what the renovated BankPlus Amphitheater looks like inside with additional seating ahead of the first concert at the improved facility in late May.
Musselwhite posted the following photo on his social media accounts he credited to UrbanARCH Associates: 
The Dave Matthews Band will be the first concert in the amphitheater on May 24. General ticket sales will begin on Feb. 17 at 10 a.m. via Ticketmaster.
In late December 2021, it was announced the amphitheater would be renovated and expanded in seating capacity to approximately 9,800 seats, much of it done by removing the grassy area above the original 4,000 seats of the outdoor entertainment area.
The project will also double the bathroom capacity, add new concession buildings on the west and south sides with new gate entrances; add an air-controlled VIP lounge building with interior and exterior seating; add new boxes for group seating; add a commissary for better food and beverage distribution; add a café for the artists; add a new merchandise sales canopy near the main entrance; and improve convenience and security at all ticket entrances.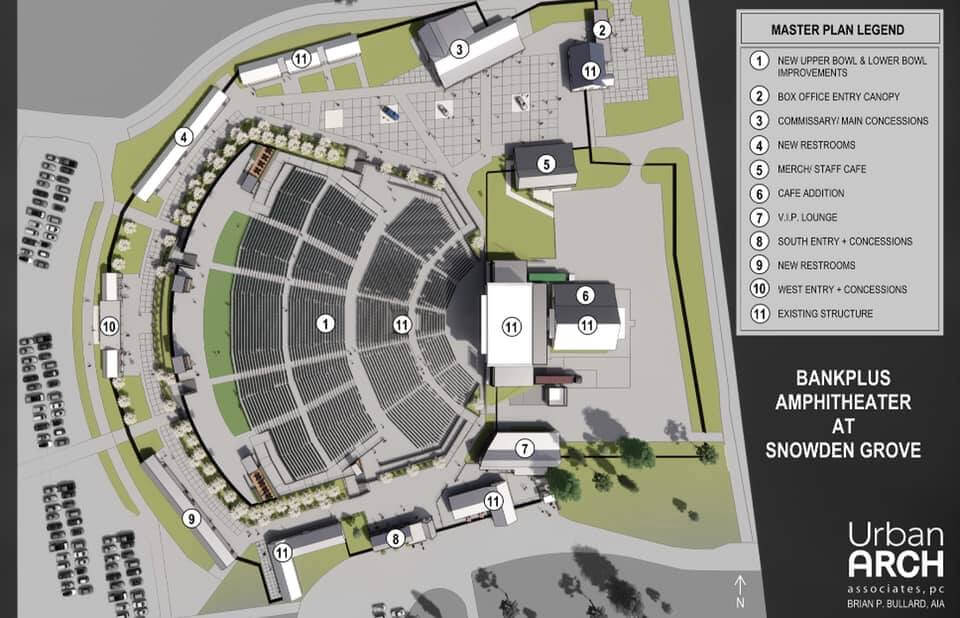 When announced, the project was awarded to Murphy and Sons at a price tag of $9,894,039.
Musselwhite, when the funding was approved, said the amphitheater had become outdated.
"Specifically, we need more permanent seats, more concession facilities, more bathrooms, more conveniences for the artists, and more accommodations for season ticket holders to meet the upfront artist ticket guarantees and improve general revenues," Musselwhite said.
The mayor also revealed on social media recently the season ticket plan to purchase boxes for the entire season of concert events at the amphitheater.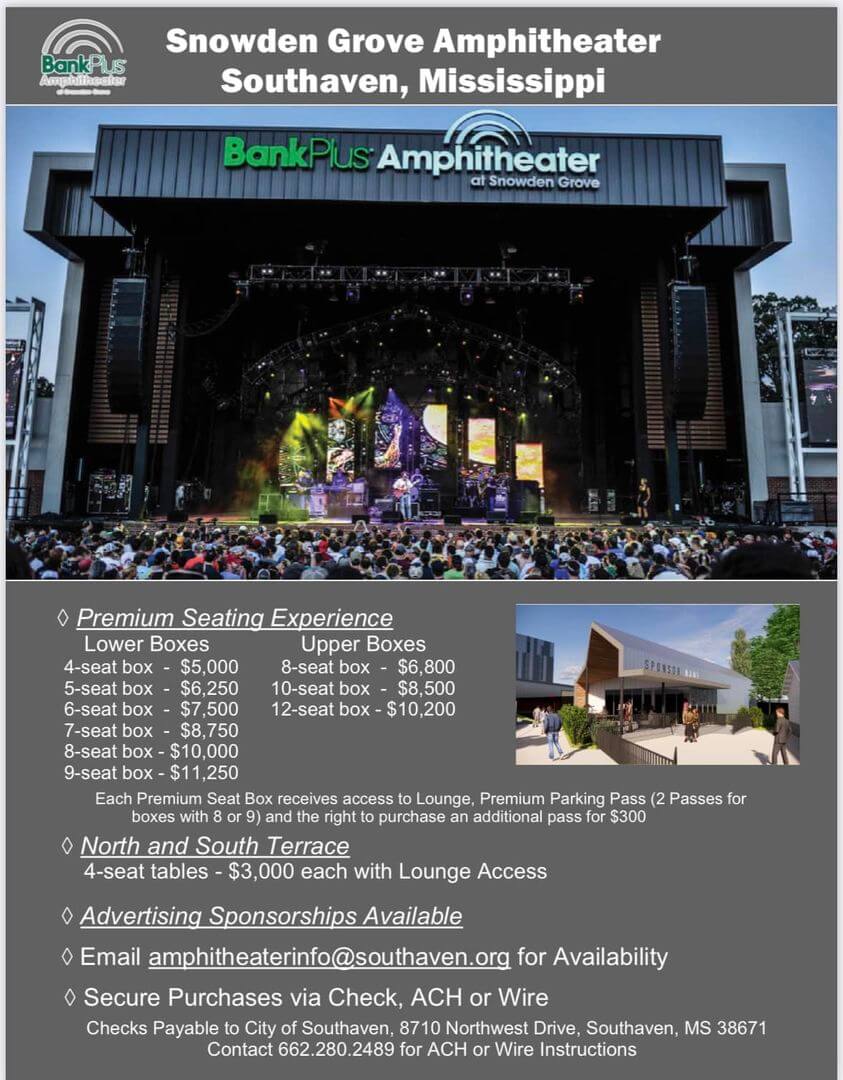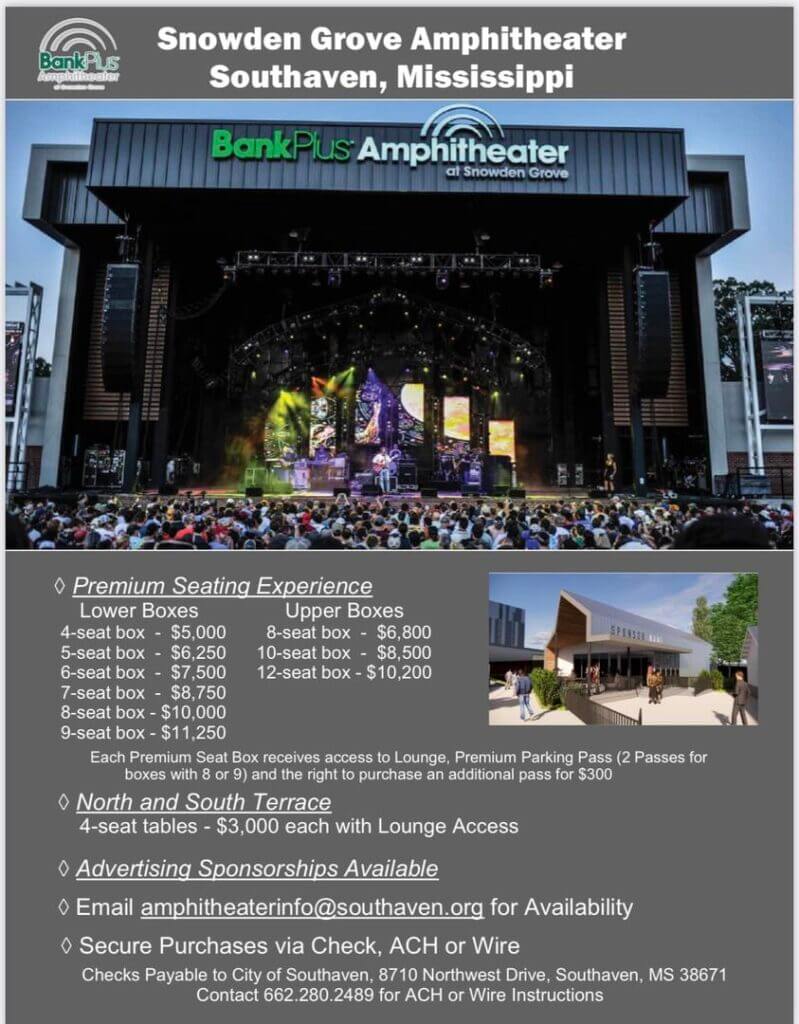 At the time the funding was approved, Musselwhite said the city would use excess fund balance and mostly a bond issuance to cover the cost.
"The City has paid off large amounts of general obligation debt the last few years and has available conservative debt capacity," he said.