Thursday sports: Wrestling continues grappling for attention
Photo: Lewisburg fans get vocal in their support during Thursday's meet. (Bob Bakken/desotocountynews.com)
Lewisburg joins Center Hill fielding wrestling programs in DeSoto County
Mississippi last year joined the rest of the country and became the last state to offer amateur wrestling as a competitive high school sport. This year, there are 19 schools that offer wrestling and those 19 schools keep working to attract more schools to join them. The National Federation of State High School Associations (NFHS) last year ranked wrestling seventh among participation in athletic sport offerings.
Two of those schools are located in DeSoto County and Center Hill and Lewisburg have jumped all into the sport, at the same time developing a pretty good rivalry among the schools.
Center Hill started its program last year with Tyler Miller as its head coach. Miller, who wrestled while at a high school in Alabama, is also an assistant football coach.
Lewisburg started its wrestling program this year under head coach Cody Gilbert. He has brought on two volunteer assistants who both have had wrestling and or coaching experience in other communities before joining the Patriots' program.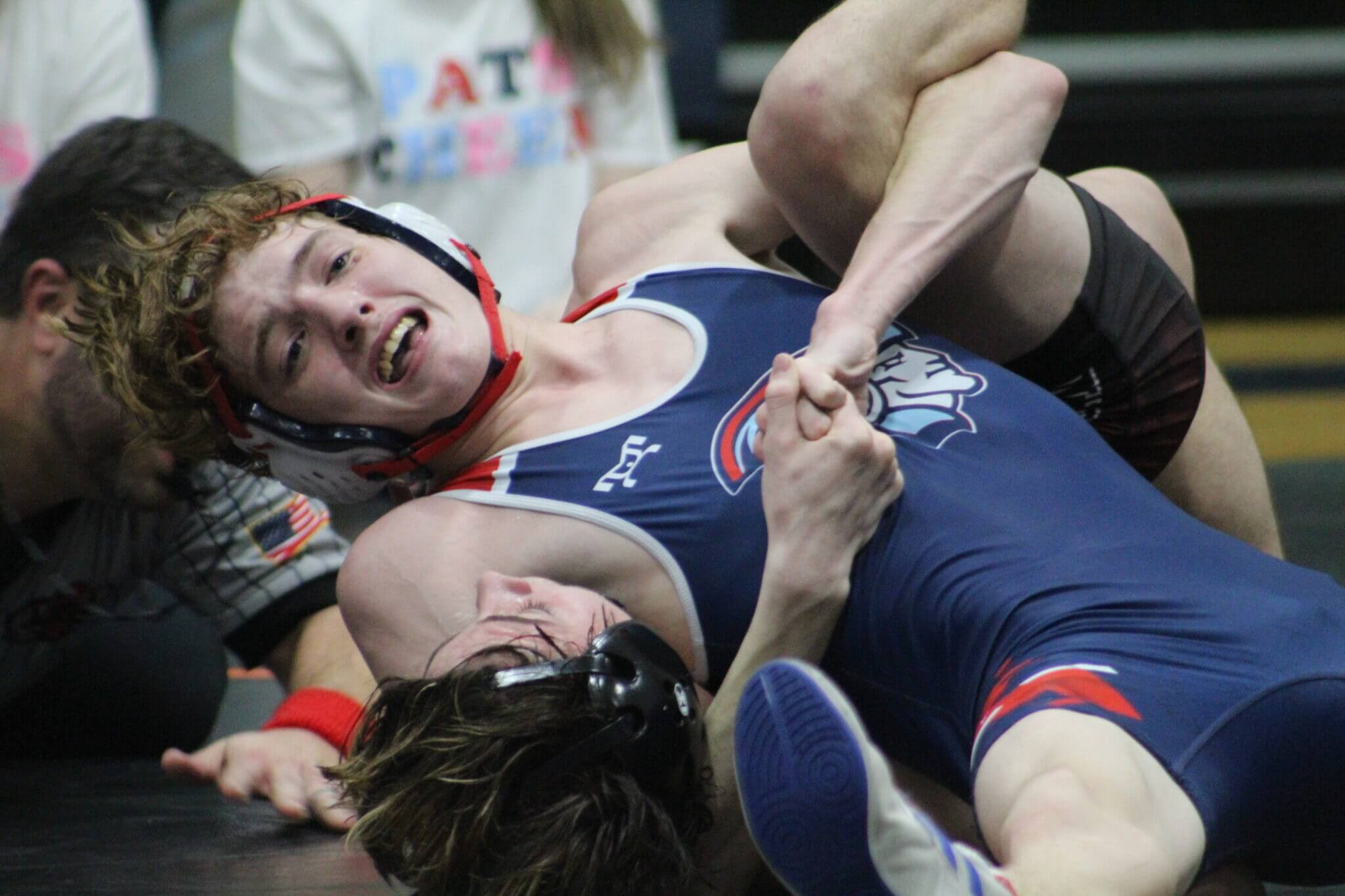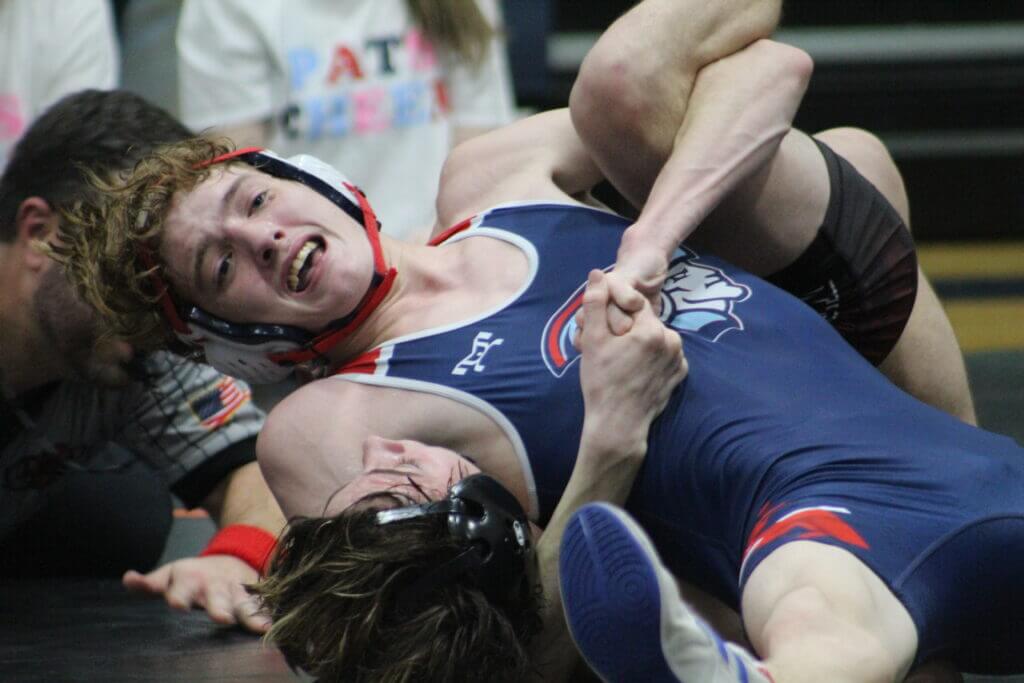 "I give a lot of credit to my assistants," Gilbert said. "Dalton Munday from Missouri has wrestled his entire life and coached a little bit. Eric Fisher has taken a lead role in helping this program and teaching these kids who are green and teaching the basics."
Thursday night may be a good indication of what this fledgling rivalry may become. The schools met in the third meet of a double dual with Oxford. Seemingly running away from the Mustangs in the lower weights, the Patriots had to hold on through victories by Center Hill in the upper weights to eke out a 39-38 meet victory. It was the second win for Lewisburg over their county rival in three meets this season.
Both schools dominated Oxford earlier in the evening, with Center Hill taking a 60-24 meet victory and Lewisburg defeating the Chargers 60-22. After Thursday's action, Center Hill is now 7-4 for dual meets this season, while Lewisburg improved to 7-2.
"I think it's one of those sports that will start to trickle down to other DeSoto County schools," Miller said. "We've already doubled the number of schools in the state from last year. It's starting to take off."
Gilbert, who is also an assistant football coach and coaches bowling at Lewisburg, wanted to start something new and felt wrestling filled a void.
"I've really taken a liking to the sport," Gilbert said. "Wrestling is a contact sport that I've really enjoyed being a part of and the kids really are enjoying it."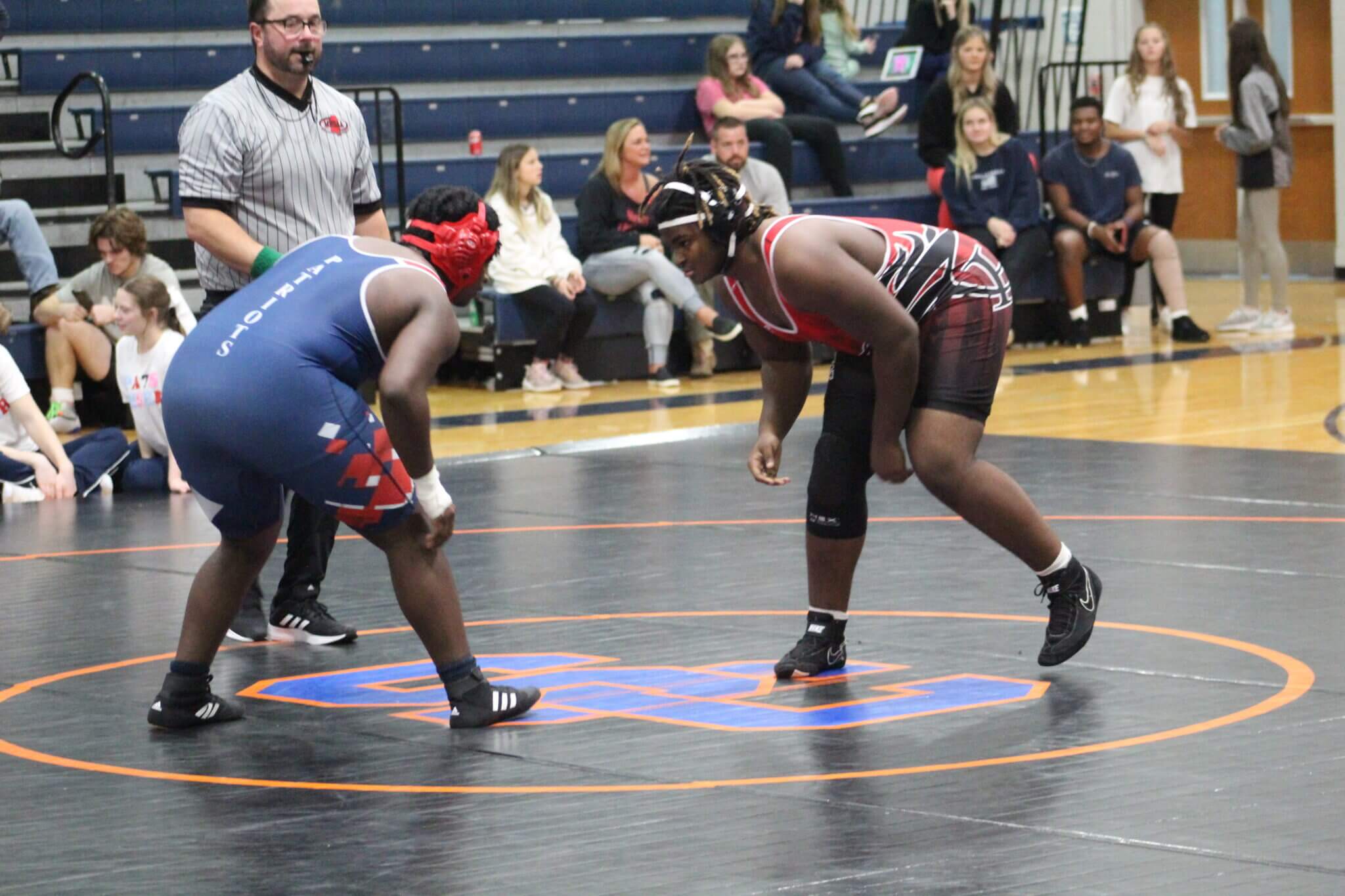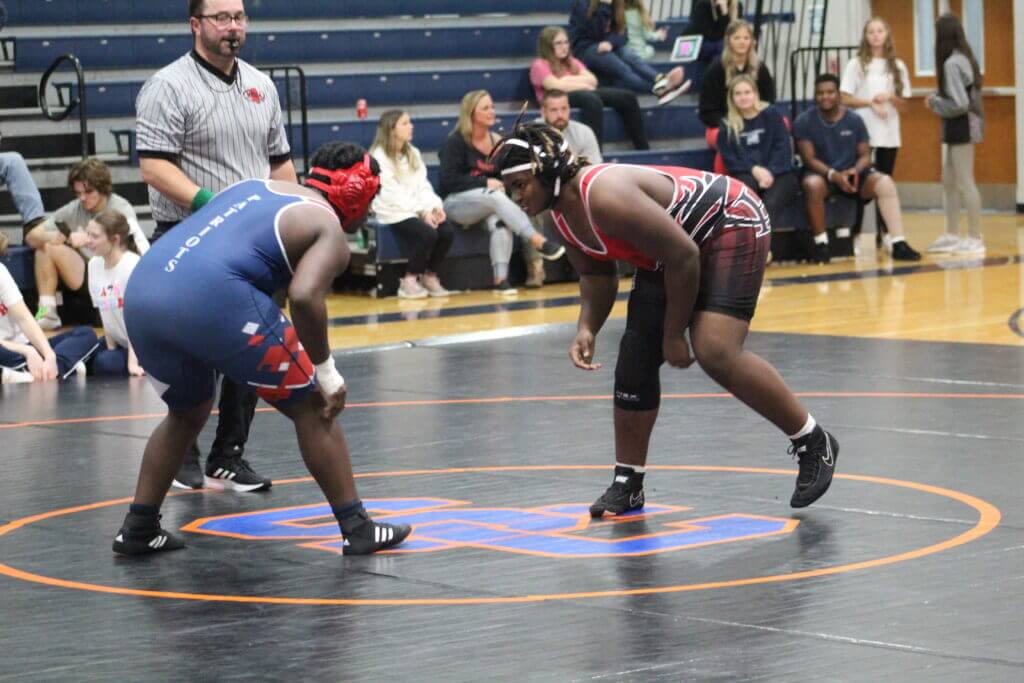 The MIssissippi High School Activities Association allows schools to offer wrestling but won't sponsor state tournaments until the number of participating schools reaches 30. So, the Mississippi Wrestling Foundation has stepped in to assist the MHSAA and hold tournaments instead. It also is promoting the sport and this week issued its first state rankings of individual wrestlers by weight division. Eight Mustangs and six Patriots were mentioned.
"It's a big deal for these guys, I know they're proud of their accomplishments and what they've been able to do," Miller said. "They may use it as motivation because they may think they should be ranked higher, or maybe they don't see their name on there."  
Gilbert added having competition close to Lewisburg is helping grow the sport for both schools.
"The next closest is Oxford and that's about an hour and 15 minutes by bus and after that there's Tupelo and that's two hours away," Gilbert pointed out. "It's huge to have that close competition. We still have Memphis and we can go up there and get mat time and learn from experienced kids."
Still, getting more schools involved locally will help enhance the sport's popularity in DeSoto County.
"I think it takes people in the schools to push it and somebody willing to step forward," Miller said. "It takes those few individuals in the schools to push it forward."
Elsewhere in DeSoto County sports action Thursday,
Thursday, Dec. 8
Prep boys basketball
DeSoto Central 55, South Panola 40
Whitehaven 74, Center Hill 62

Center Hill: Jaidyn Rankins 21

Madison Germantown 57, Hernando 30

Hernando: Derrell Tate 11
Prep girls basketball
South Panola 68, DeSoto Central 34
Whitehaven 57, Center Hill 50
Paragould, Ark. 53, Olive Branch 39
Madison Germantown 67, Hernando 38
Prep boys soccer
DeSoto Central 5, Olive Branch 0
Oxford Lafayette 4, Lake Cormorant 2
Prep girls soccer
DeSoto Central 7, Olive Branch 0
Oxford Lafayette 9, Lake Cormorant 0
Prep wrestling
Center Hill, Oxford at Lewisburg
Center Hill 60, Oxford 24
Lewisburg 39, Center Hill 38
Lewisburg 60, Oxford 22
NBA G League basketball
Memphis Hustle 114, Birmingham Squadron 109

Hustle: Kenny Lofton Jr. 24, Kennedy Chandler 23 (Box score)