Thursday sports: Mustangs fall in football playoff opener
Photo: Center Hill football players gather before Thursday's 6A playoff game at Neshoba Center. (Center Hill High School/X Twitter)
Thursday, Nov. 9
Prep football playoffs
MHSAA 6A – first round
Neshoba Central 41, Center Hill 14
NOTE: Lawrence Autry opened the scoring for Center Hill by throwing an eight-yard pass for a touchdown and Jermaine Hewett later scored on a 47-yard pass from Connor Floyd. The Mustangs trailed 26-14 at halftime and were held scoreless in the second half.
(GIRLS BASKETBALL) HERNANDO 63, LAKE CORMORANT 58: The Hernando girls basketball traveled to Lake Cormorant Thursday morning for an in-school game with the Lady Gators. The Lady Tigers, led by Franziska Kelly's 28 point effort, held off the Lady Gators 63-58 in front of a packed LCHS gymnasium filled with Lady Gator students and fans.
Hernando trailed Lake Cormorant 12-11 after one quarter, but took a 31-25 lead at halftime as Franziska Kelly put up 10 of her 28 points in the quarter. The Lady Tigers outscored the Lady Gators 18-15 in the third quarter to build a 49-39 advantage but Lake Cormorant would battle back late in the game and had chances in the final minute to creep even closer but shots didn't go in and Hernando came away with the win.
For the game, Franziska Kelly led Hernando with 28 points and Jaliyah Kelly chipped in with 11 more. Arianna Manning scored 13 to lead Lake Cormorant and Quinnardia Maxwell added 11.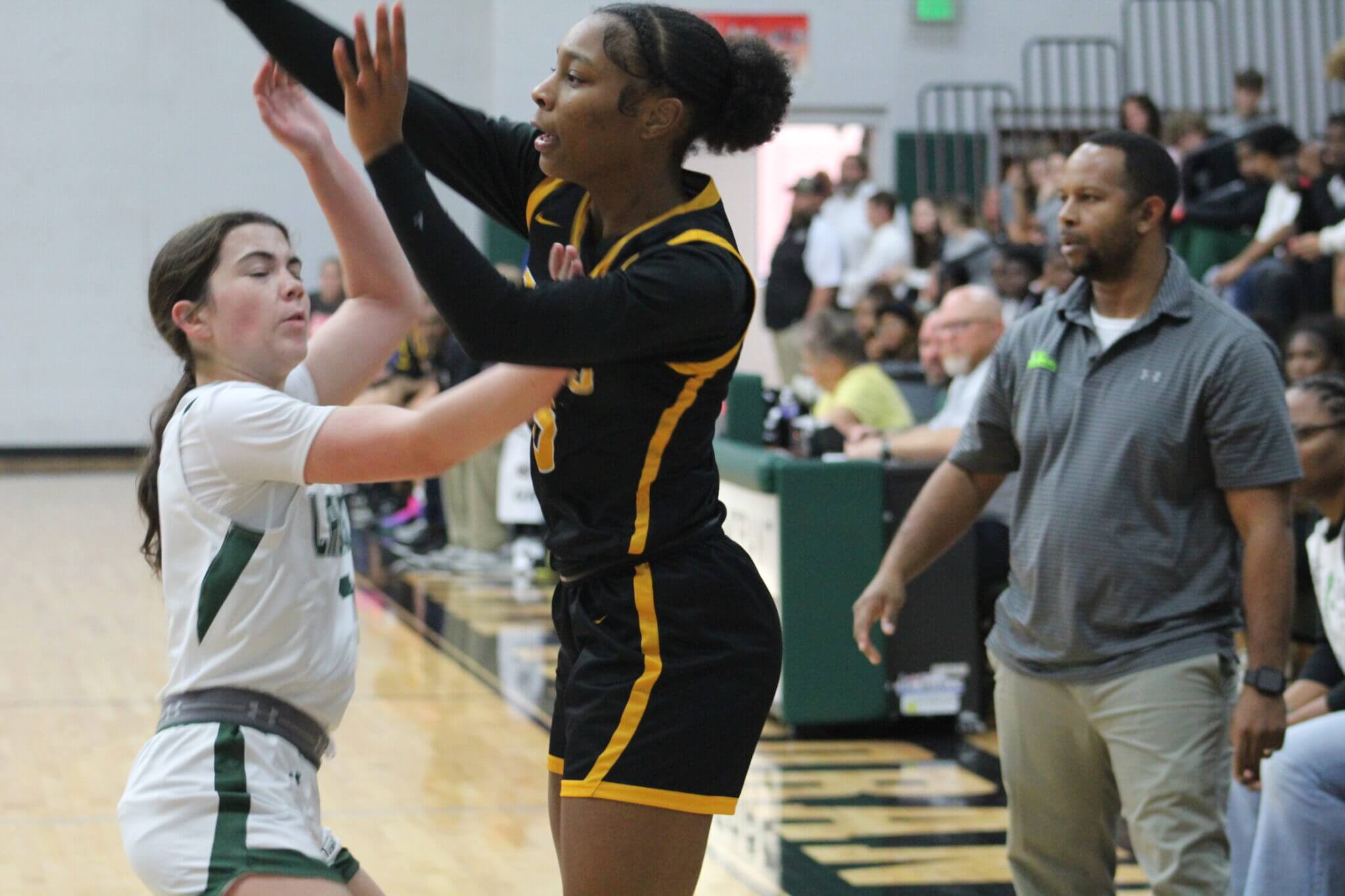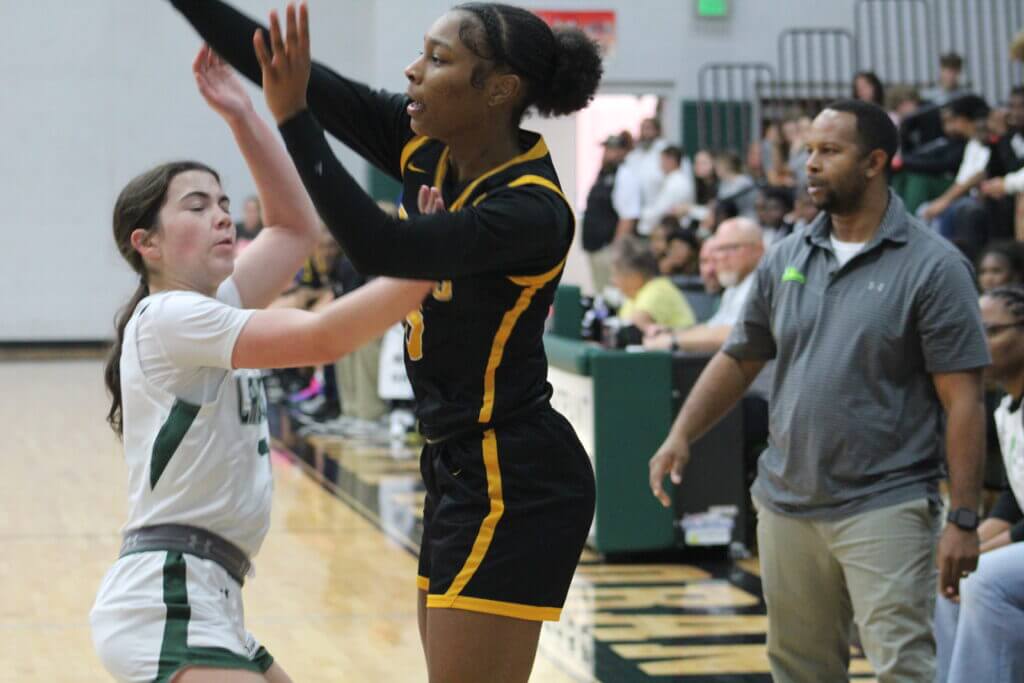 Prep boys basketball
Booneville 63, DeSoto Central 60
Lewisburg 62, Center Hill 53
Note: Lewisburg scoring leaders: Josiah Nelson (17), Amarion Davis (15), Noah Jorgenson (14). Center Hill scoring leaders: Jonathan Mitchell (17), Jaidyn Rankins (14).
Lake Cormorant 66, Hernando 64
Prep girls basketball
Booneville 53, DeSoto Central 15
Center Hill 60, Lewisburg 56
Note: Center Hill scoring leaders: Jariya Rankins (17), Zarria Shipp (14). Lewisburg scoring leaders: Allison Irby (17), Allie Carroll (15).
Hernando 63, Lake Cormorant 58 (in-school game)
Prep boys soccer
Lewisburg 1, Saltillo 1 (Saltillo wins in penalty kicks)
Prep girls soccer
Lewisburg 3, Saltillo 3 (Lewisburg wins in penalty kicks)
NOTE: Lewisburg goals scored by Brianna Kimbrell, Allie Kimbrell (2 goals).
JUCO men's basketball
ASU-Mid-South 75, Northwest CC 61
NOTE: Keanu Patrick led Northwest with 14 points, while Shah Hall provided five points and 11 rebounds off the bench.
Wednesday, Nov. 8
Prep boys soccer
Hernando 6, Olive Branch 0
Prep girls soccer
Hernando 8, Olive Branch 1
SPORTS ETC.: This week began the signing period for high school baseball players. At Hernando, a signing event was held Thursday morning where five players from the Tigers baseball program signed letters of intent. The group included Topher Jones (Mississippi State), Thomas Mitchell (Ole Miss), along with Hallas Lawson, Meyer Maddox, and Tyler Sullivan (all Northwest Mississippi CC).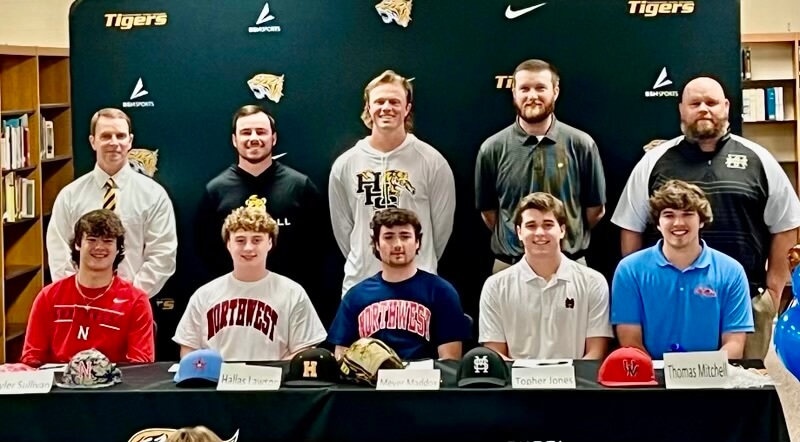 Several members of Lewisburg's 6A state championship team from last spring Wednesday committed to college baseball programs after the upcoming season.
Also signing college commitments were two members of the 7A state championship team from Lewisburg, Ella Grace Holloway and Jayda Bradley.
The Mississippi High School Activities Association and the Mississippi Association of Coaches Thursday announced its annual Mr. Football selections. An awards presentation ceremony is scheduled for Dec. 5 at the MHSAA offices in Clinton.

Former Lake Cormorant girls' basketball Jakeria Hawkins helped lead Northeast Mississippi Community College to a 105-59 home opening victory over Arkansas State-Mid South. Hawkins scored 21 points to tie for game high honors.