Reed, Wright, sign football commits for Belhaven
Horn Lake High School's football team added two more senior signings for college programs Wednesday morning as receiver Erwin Reed Jr. and defensive end Tyler Wright inked commitments for Belhaven University.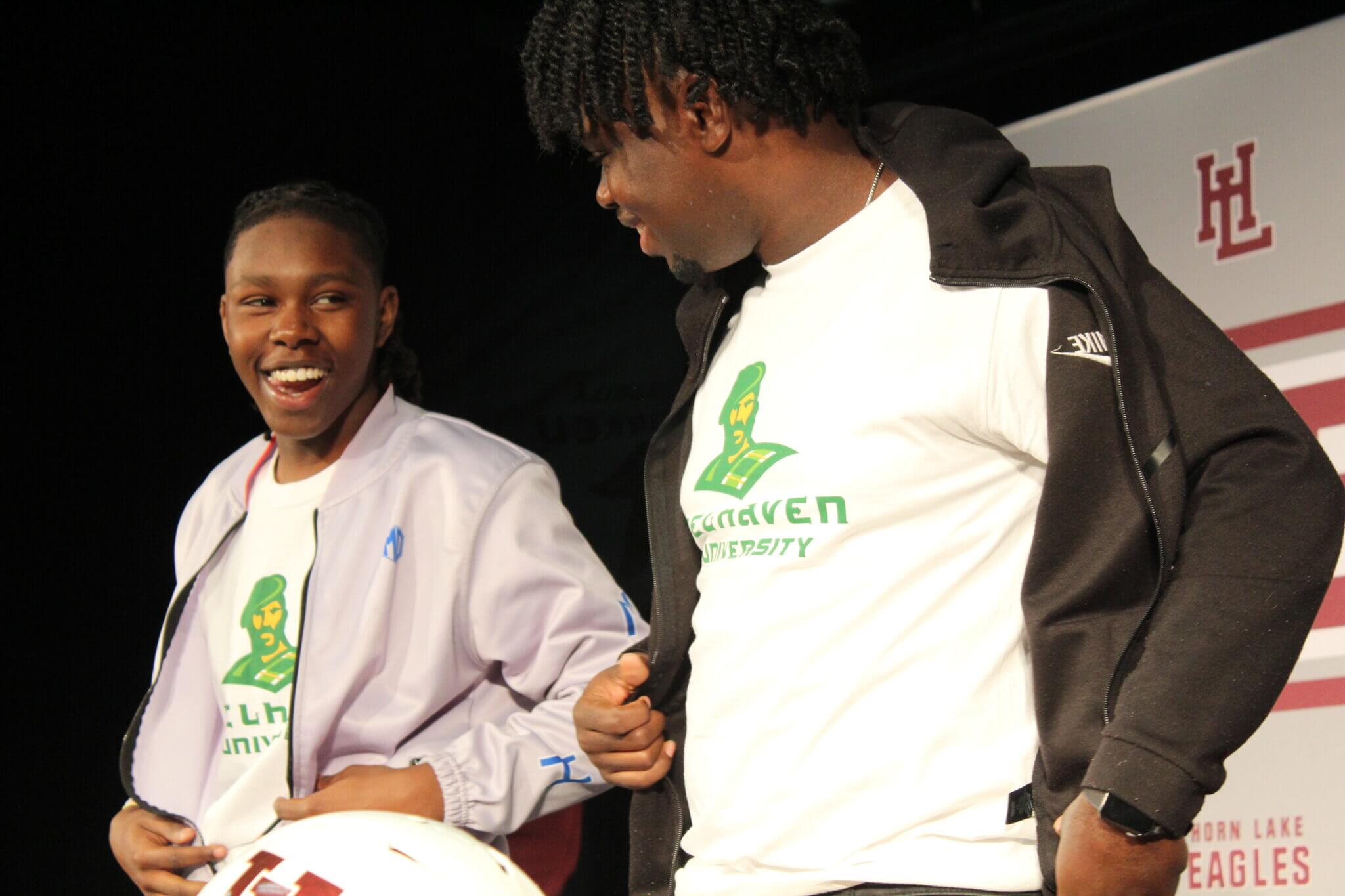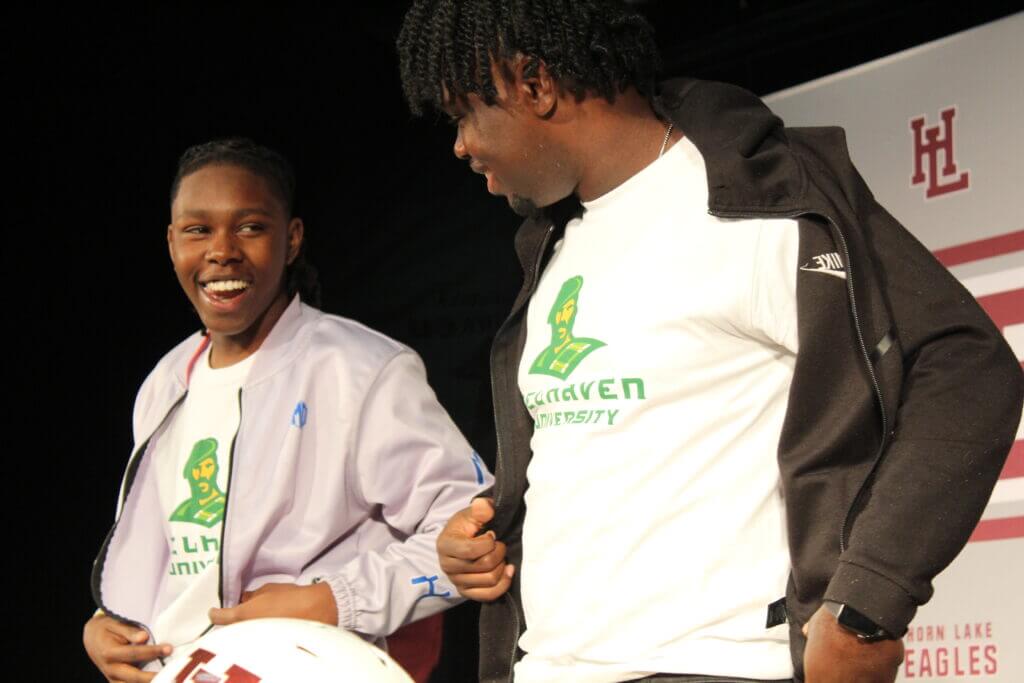 Reed and Wright were big parts of a Horn Lake team that challenged for a playoff spot, finishing 5-5 overall and 4-3 in Region 1-6A, just missing the postseason. 
But Horn Lake coach Mitchell Harville said the season's result doesn't lessen the contributions the pair had to his team.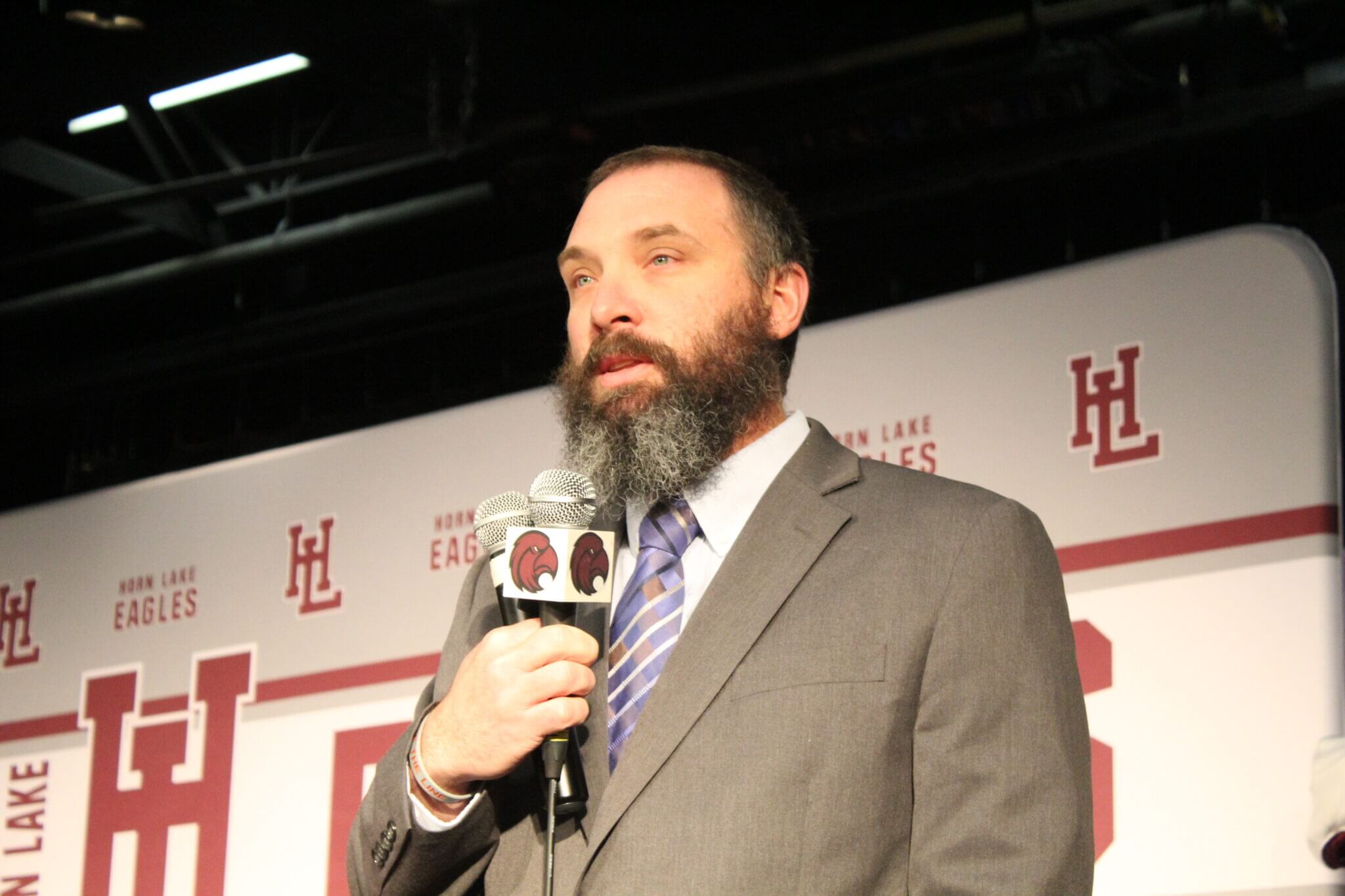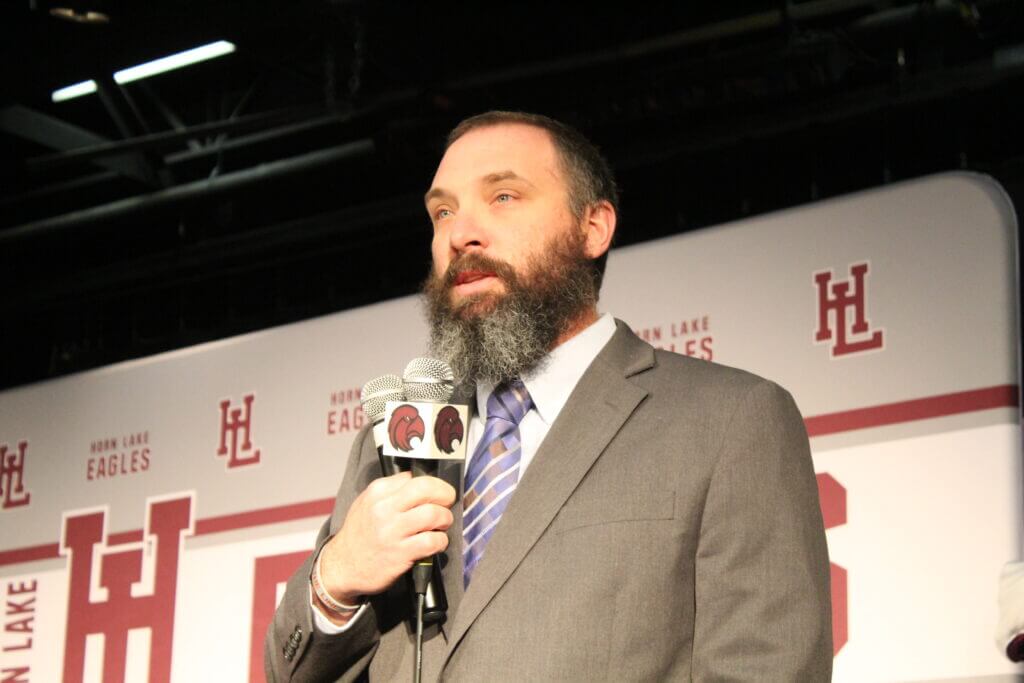 "Both were starters for us the past two years and played major minutes throughout their careers," Harville said. "Erwin actually led our division in receiving yards this season."
Reed and Wright are going to a Belhaven program that last year had its best season in school history. The Blazers finished 7-3 for the year and was 6-3 in American Southwest Conference play. 
The NCAA Division III school in Jackson is coached by fourth-year head coach Blaine McCorkle.
Harville said Wright, an all-Region team selection, was hampered by injuries late in the year, but still put together what he called "amazing" numbers from his defensive end position.
"The game that he really had a coming out party this year was against Lake Cormorant," Harville said. "They had an amazing quarterback and he was a guy you had to make sure you had contained. I watched Tyler chase him down all night long so that was the game I really saw it click for him and he continued that throughout the season, bringing everybody else along with him."
Reed was a standout receiver for the Eagles last fall, leading his team in every receiving category and also made the all-Region team. Reed led the division in receiving yards and Harville said his ability to get open made him quite valuable to the Eagles' offensive attack.
"Erwin was an excellent guy to get behind defenses," Harville said. "He got behind most every defense we played against this year at some point. We had another guy (Janorris Hopson) who signed with Mississippi State, so nobody really looked at Erwin."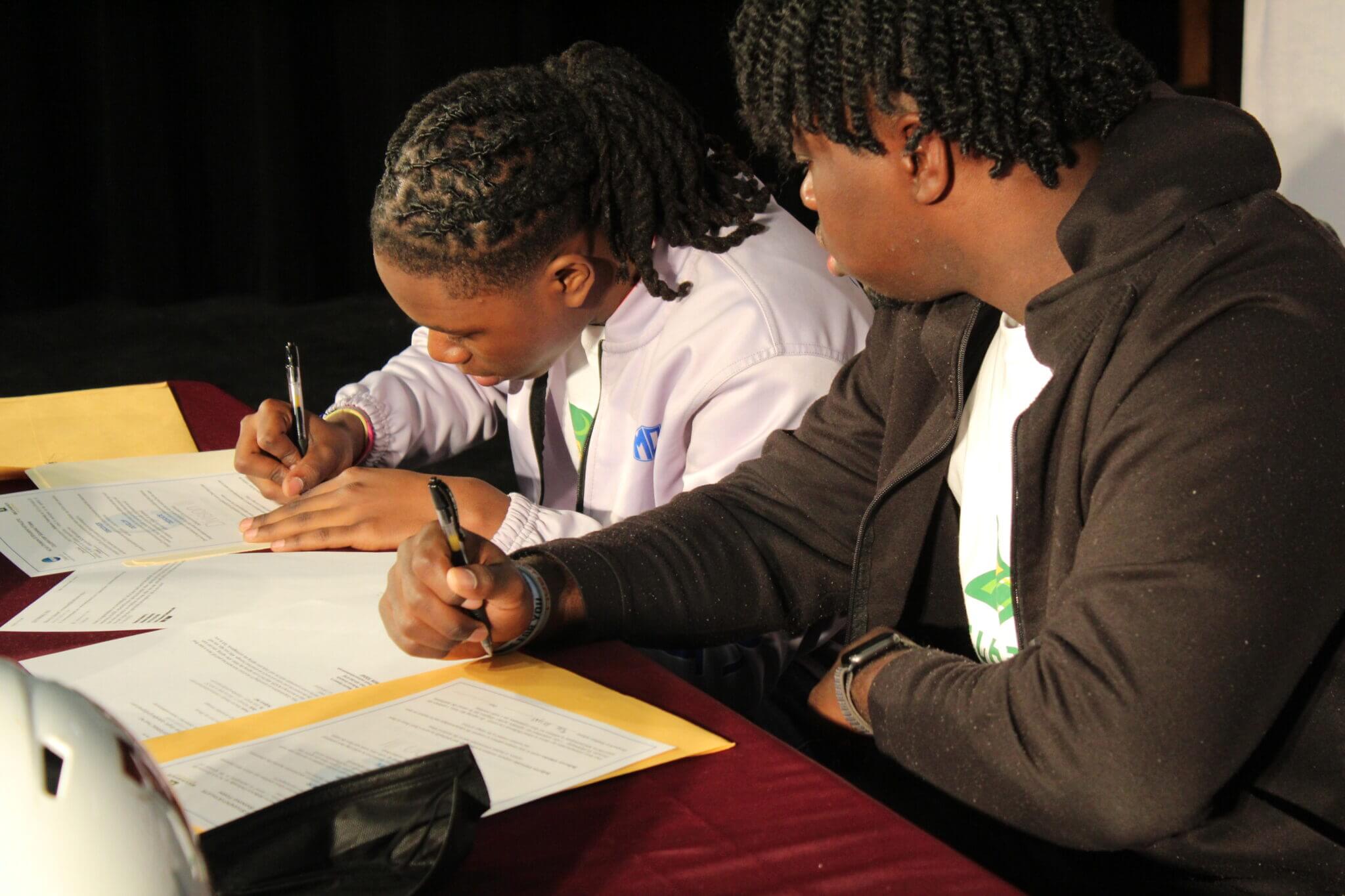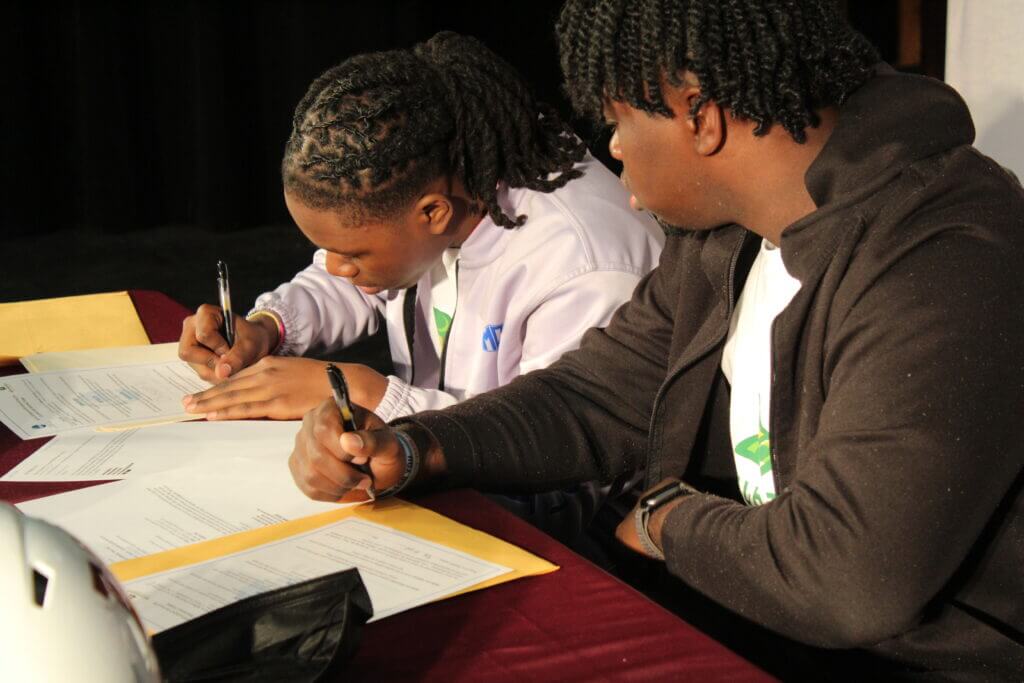 Reed also took part in the first Magnolia All-Star Game at East Central Community College, the first such contest that combined public and private school football stars in Mississippi.
He (Reed) was constantly able to beat coverages, he was able to get behind coverages, find gaps within coverages to get open, and catch short balls and be able to take those all the way for touchdowns, also," Harville said.
Both Reed and Wright play baseball for Horn Lake and both were considering baseball options, which delayed their football signing until Wednesday.