Rangers snap skid with strong victory against Meridian
Northwest got off to a fast and furious start in Tuesday's 4-2 victory against Meridian.
Three of the Rangers' four goals came within the first 13 minutes of the match and Northwest withstood an aggressive second half effort from the Eagles, holding off Meridian to earn their first conference victory of the season.
Luis Cosme and Junior Sandoval combined for two goals apiece in the victory, with Cosme kicking things off with a goal four minutes in. Freshman Joncarlo Dunlop provided the assist for Cosme, who scored again in the 13th minute.
Sandoval got in on the action early as well, scoring off a pass from Koby Rhone in the seventh minute of the match. After Cosme's second goal, Northwest held a 3-0 lead against the Eagles less than 15 minutes into the match.
From there, Meridian began to turn up the heat a bit on its offensive strategy, but the Rangers still kept the Eagles off the board for the entirety of the first half.
Less than five minutes into the second half, Meridian spoiled the shutout with a goal from Thiago Fasano. As the Eagles continued to try and shift the momentum, Northwest added a much-needed goal in the 66th minute from Sandoval, giving the Rangers some breathing room and a 4-1 advantage.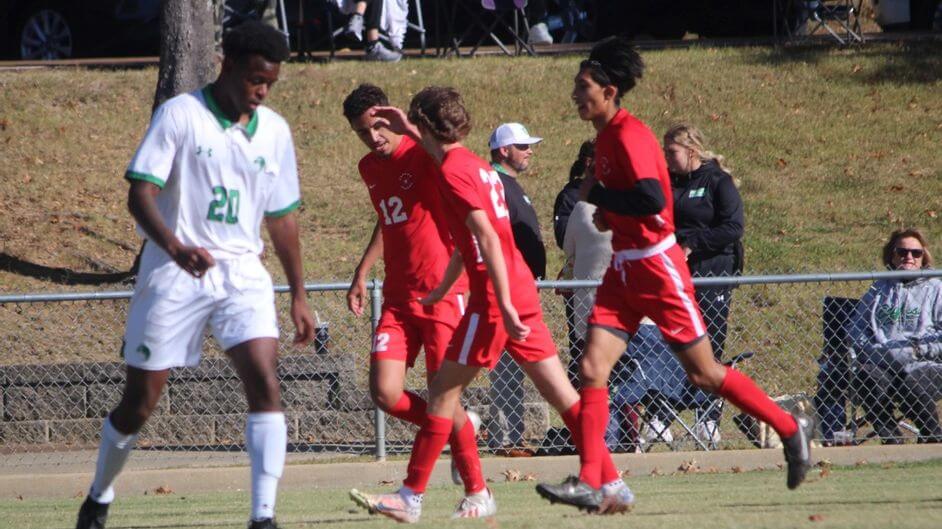 Trey Parnell would respond in the 70th minute for the Eagles, scoring a goal off a pass from Fasano. Although the score cut the deficit in half and Meridian provided more pressure, the Northwest defense didn't break under the stress, keeping the Eagles from coming any closer.
Meridian outshot the Rangers 21-19 for the match, but Northwest connected with more shots on goal, finishing with a 12-9 advantage. Both teams were whistled for a combined 22 fouls and five cautions were issued, with Cody Smothers and Jesus Villegas picking up yellow cards for the Rangers.
With the win, first year head coach Michael Sullivan garnered his first MACCC victory, as Northwest moved to 2-11 overall and 1-8 against conference opponents. Meridian fell to 2-9-2 on the season and 1-6-1 in conference play with the loss.
Northwest will conclude the regular season on Friday, October 21 against Itawamba at 3 P.M. The match will serve as Sophomore Day for the Rangers and the ceremony is scheduled to take place prior to the start of the women's 1 P.M. match.
Friday's match can be seen on Ranger TV (nwccrangers.com/watch) and Facebook Live.