Prep update: Jaguars claw past Tigers in hoops action
Matthew Smith scored 15 points to lead DeSoto Central to a 59-47 basketball victory over Hernando Thursday after Janiya Jones' 16 points powered the Lady Jags past their Hernando counterparts 47-20 to sweep a boy-girl doubleheader in the DeSoto Central gym.
BOYS BASKETBALL
DESOTO CENTRAL 59, HERNANDO 47: Smith led all scorers with his 15 points and was supported by De'Onte Greene's 12 points in the Jaguars' victory.
"He (Smith) is an extremely good athlete," Jaguars' coach Blake Orman said. "He's a smart player and works very hard and uses his length and athleticism well. He makes a big difference for us."
DeSoto Central took a 17-13 lead after one quarter and held Hernando to eight points in the second quarter to lead 28-21 at halftime.
"I thought we had a really good defensive night," Orman said. "Tonight I challenged them a little bit to have some pride in defending their man and they had a tough assignment. Hernando is a really good offensive team and for us to hold them to 47 points, we can win that way."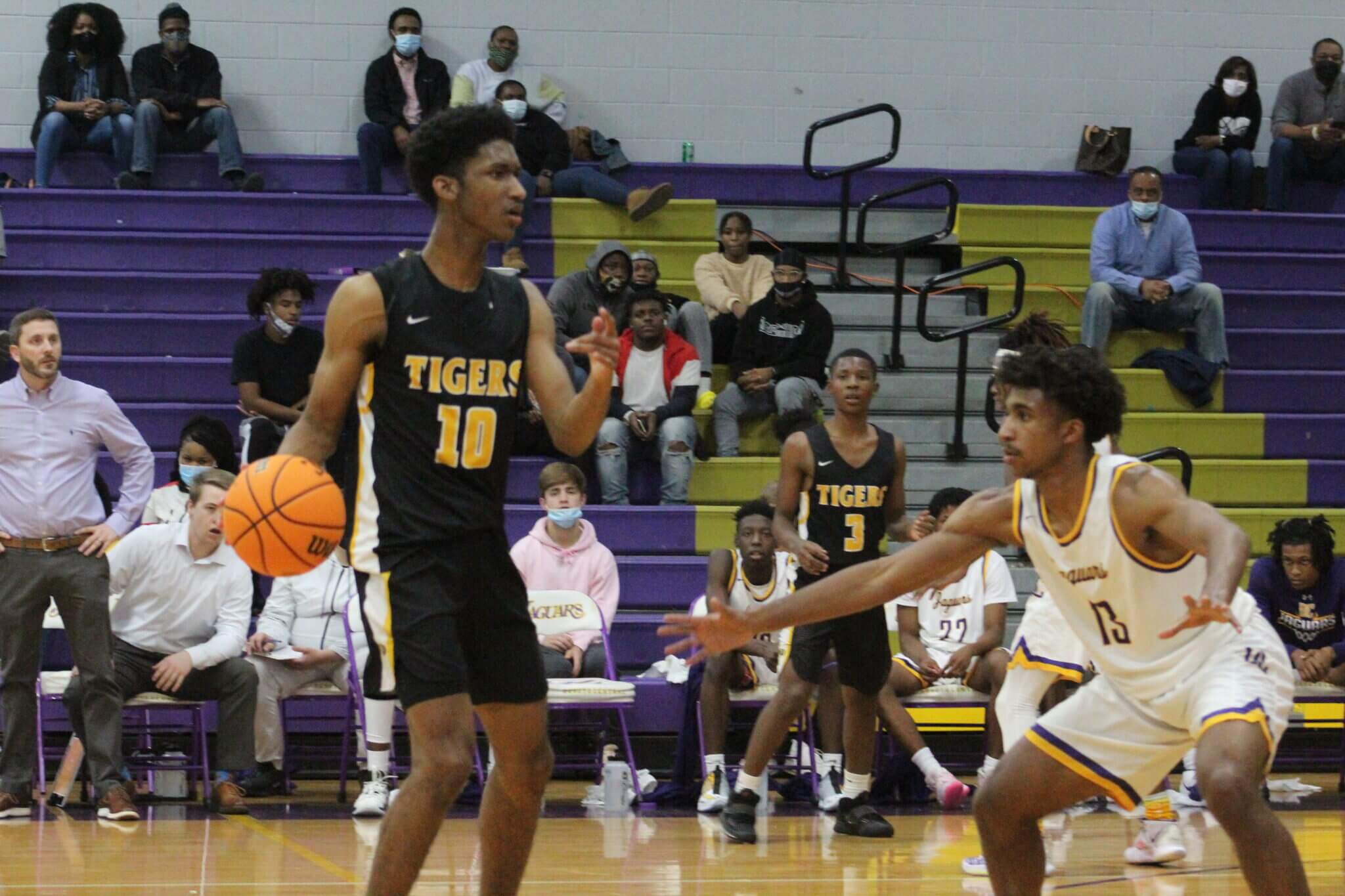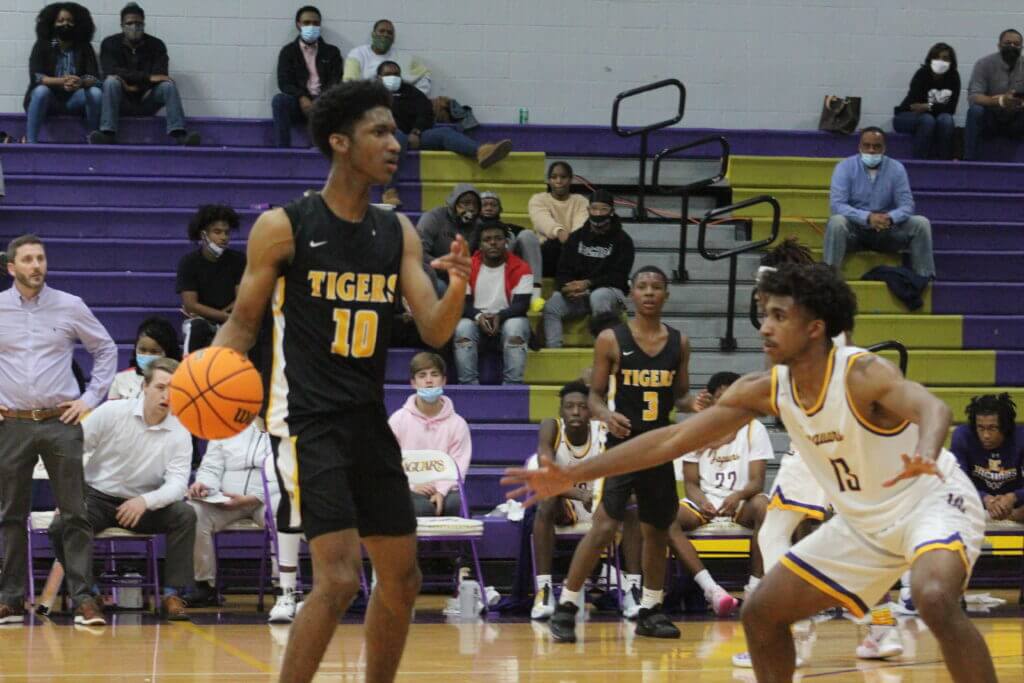 The Jaguars continued to chip ahead in the second half, outscoring the Tigers by two in the third quarter for a 40-31 advantage going into the final quarter.
Zac Jackson paced Hernando with 14 points and Deezman Cummings added 12 more.
Orman believes the defense is going to help the Jaguars win games this season.
"We pride ourselves on being a good defensive team," Orman said. "We like to guard and really harass the other team, make them make some mistakes.
LAKE CORMORANT 69, OXFORD 56: The Gators traveled out of the Swamp pinned a solid loss on the 6A Chargers in Oxford. Lake Cormorant's victory provided a good recovery from an overtime home loss to Olive Branch in their last outing. KB Brooks led the way for the Gators with 28 points, followed by Donovan Sanders with 12 and Marshall Odum's 11 points.
Brooks entered the game needing 79 rebounds to become the second Lake Cormorant player in school history with 1,000 points and 500 rebounds. Brooks recently reached the 1,000 point mark as a Gator. With his 12 points Thursday night, Sanders is now within 92 points of joining Brooks in the 1,000 point club. Sanders already holds school records for assists and steals.
GIRLS BASKETBALL
DESOTO CENTRAL 47, HERNANDO 20: Coach Gwen Johnson Petty's Lady Jags broke open a tight contest with a 20-point outburst in the third quarter to put away their DeSoto County rivals. The lead for DeSoto Central was only one when halftime hit at 14-13. But the Lady Jags' third-quarter attack increased the margin to 34-18 heading into the final quarter of play.
Jones led the DeSoto Central scoresheet with a game-high 16 points.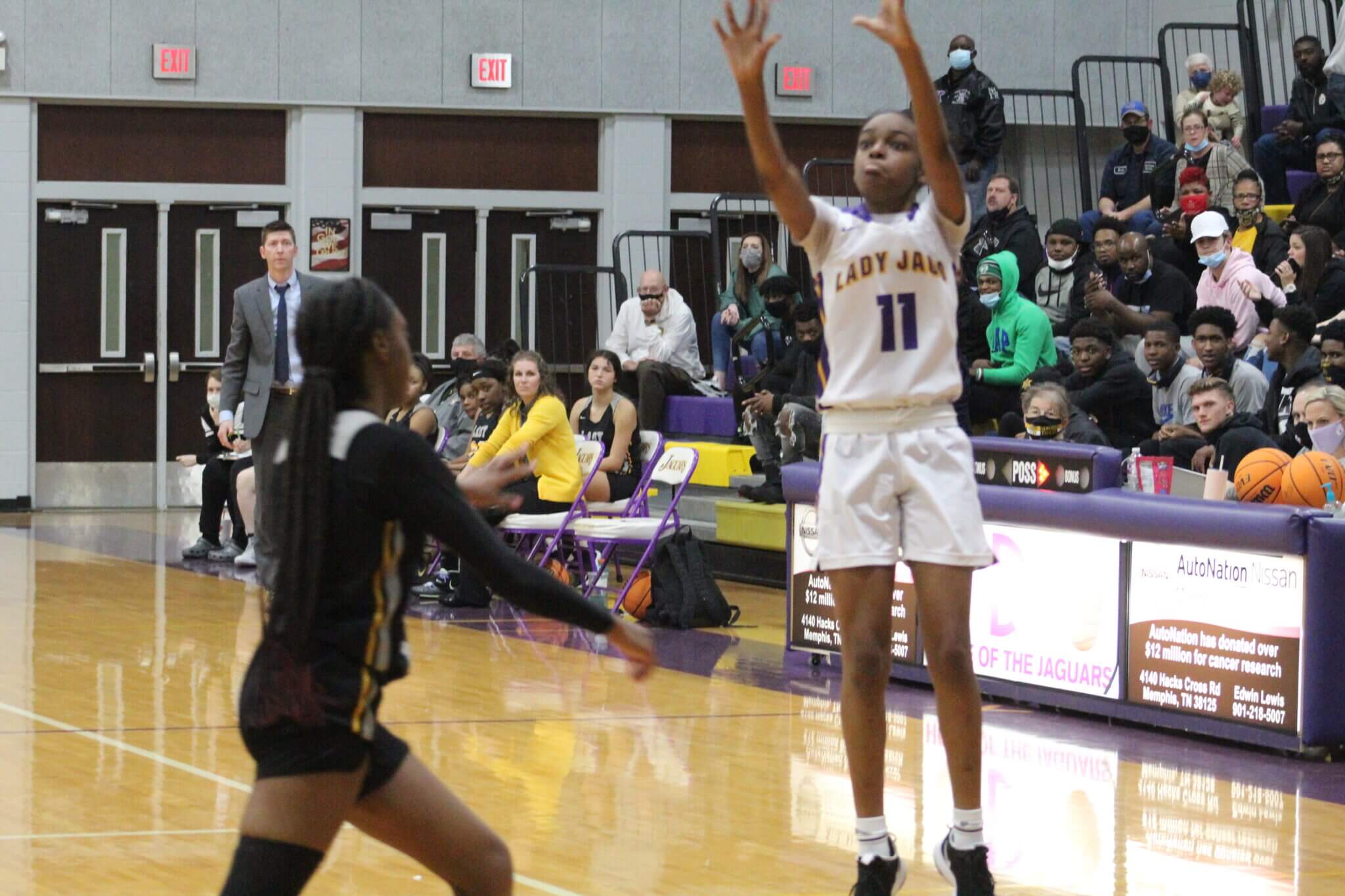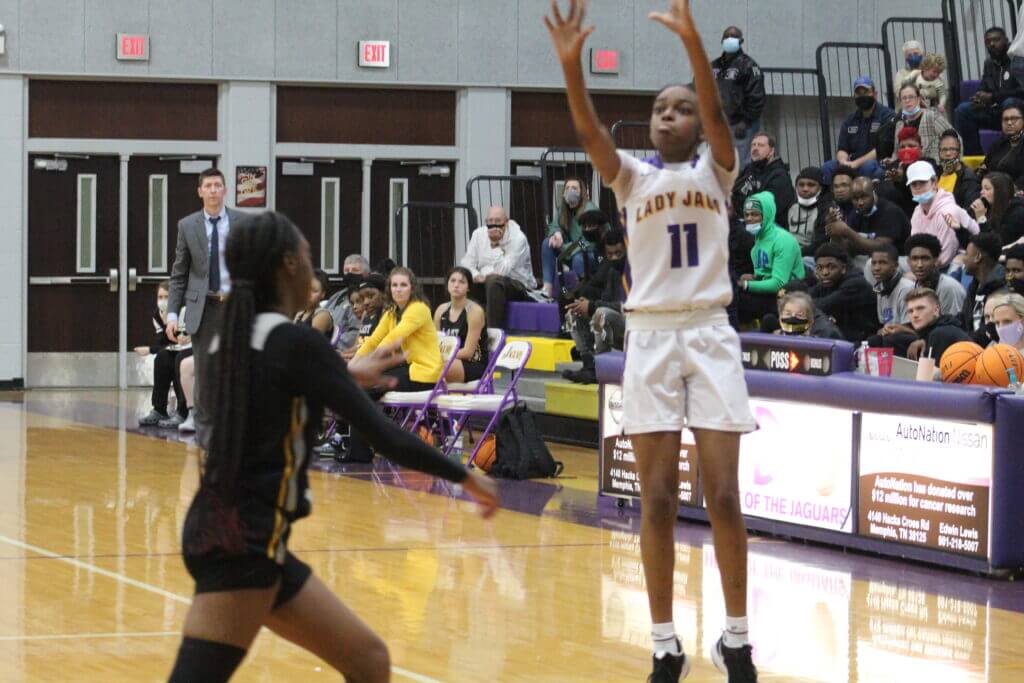 "We've been working with her to understand how her defensive effort will translate to the offense," Petty said. "She came with a great effort today. I was very proud of the effort she gave today."
Thailen Payne added 11 points and Rachel Hightower scored 10 for DeSoto Central, which is now off until Dec. 1.
Hernando was led by standout center Abbey Harrison and by Andrea Manning, but each was held to just five points for the contest.
OXFORD 69, LAKE CORMORANT 41: No information was available outside of the final score.
Elsewhere in high school action Thursday…..
Prep boys soccer
Hernando 6, Lake Cormorant 0
Prep girls soccer
Hernando 9, Lake Cormorant 0