Prep roundup: Quistors top Eagles, Horn Lake girls win
Photo: Terry Joyner of Olive Branch (3) and Horn Lake's Kaleb Jackson (5) battle for the basketball during the Friday contest at Olive Branch. (Bob Bakken/DeSoto County Sports)
OLIVE BRANCH BOYS BASKETBALL 76, HORN LAKE 64: The Olive Branch boys basketball Conquistadors came away from Charlie Bibbs Gymnasium with a 76-64 victory over Horn Lake on Friday night.
Five Quistors scored in double figures, led by Darren Davis with 18 points. Jaylyn Tyler scored 14 followed by the trio of Caleb Hunt, Terry Joyner, and Landon Jeffries with 12 points each.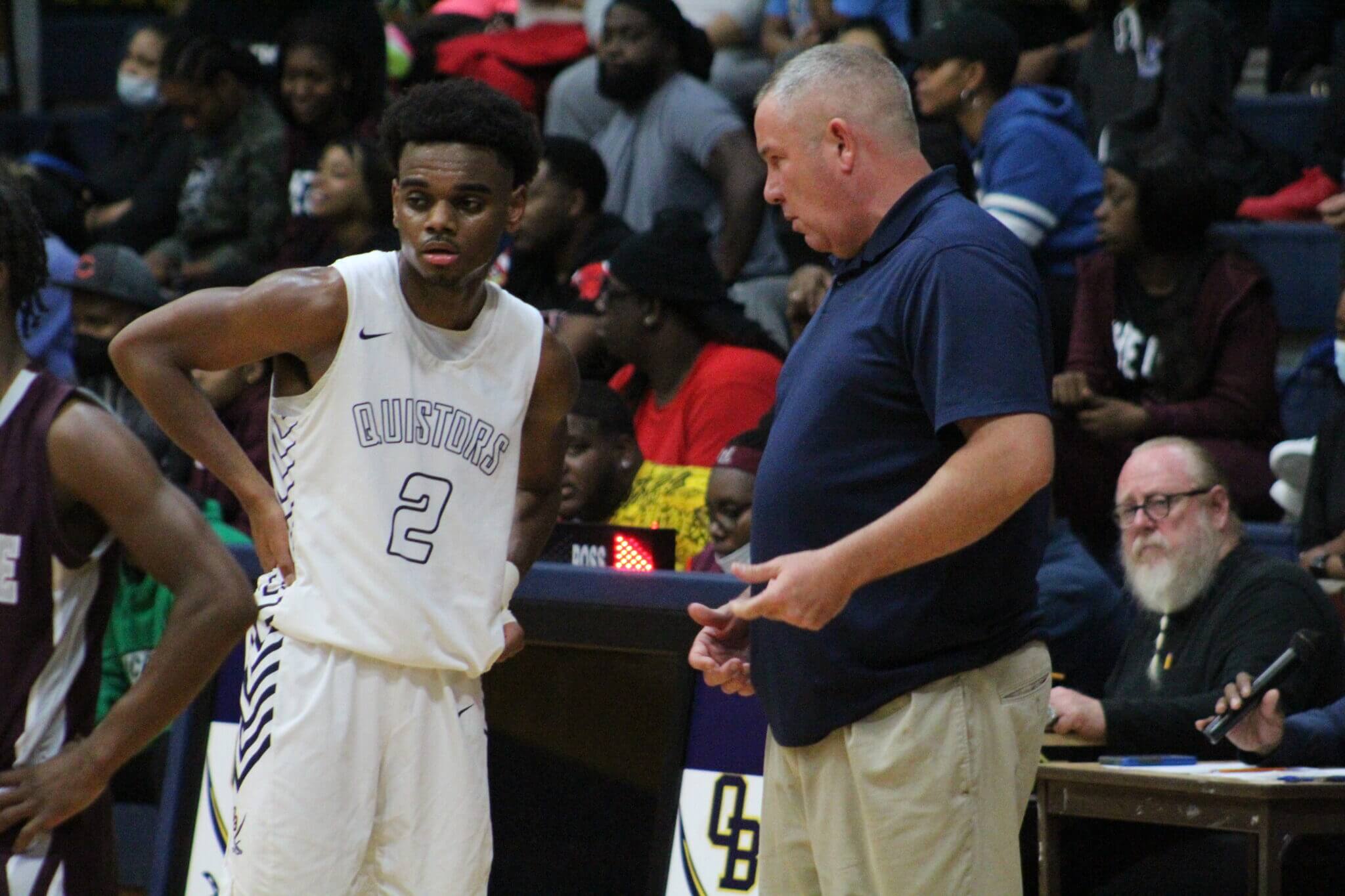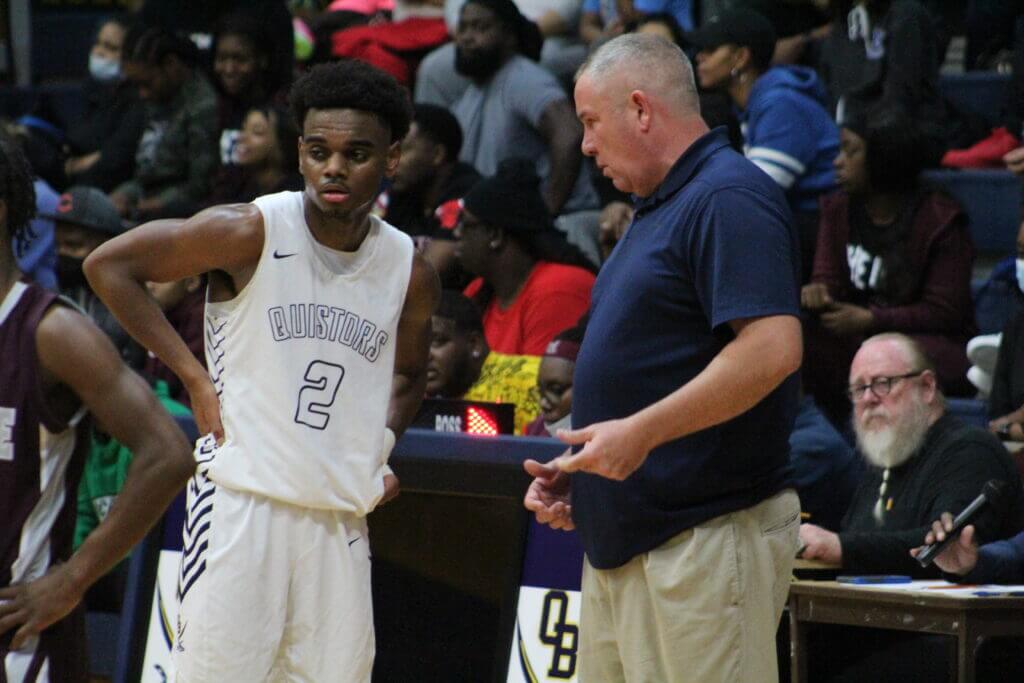 The Eagles countered with 19 points from Dimp Pernell, 18 from Conner Simms, and 12 from Ky Pernell.  
Horn Lake coach William Bentley liked the effort of his Eagles, despite coming it short on the scoreboard.
"We haven't played Olive Branch in this building in years and we know coming in that it was going to be a big test of where we were at," Bentley said. "They gave everything they had and then some."
Olive Branch jumped on the Eagles in the first quarter, taking a 19-8 lead after eight minutes. Davis led by balanced scoring effort in the quarter with six points while Simms score four of the Eagles eight first-quarter points.
"We got some stops when we needed some stops, and we got some scores when we needed scores," said Olive Branch coach Eric Rombaugh. "The last couple of games we haven't shot the ball very well. The main thing is to get ready for division play."
Horn Lake cut into the lead in the second quarter as the deficit was sliced to 32-24 at halftime. Ky Pernell's six points in the quarter led the Eagles while Tyler had five of Olive Branch's 13 points in the second quarter.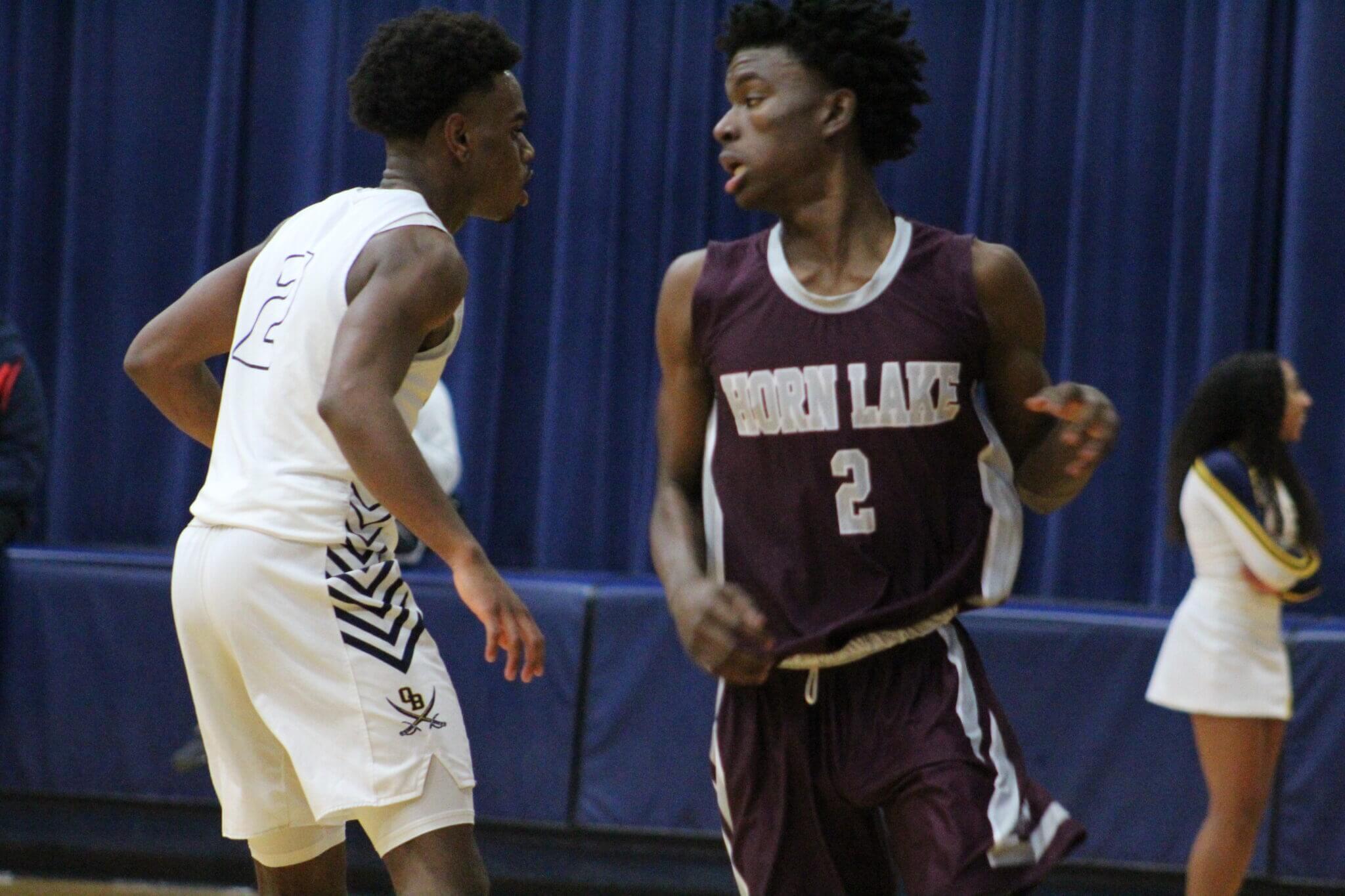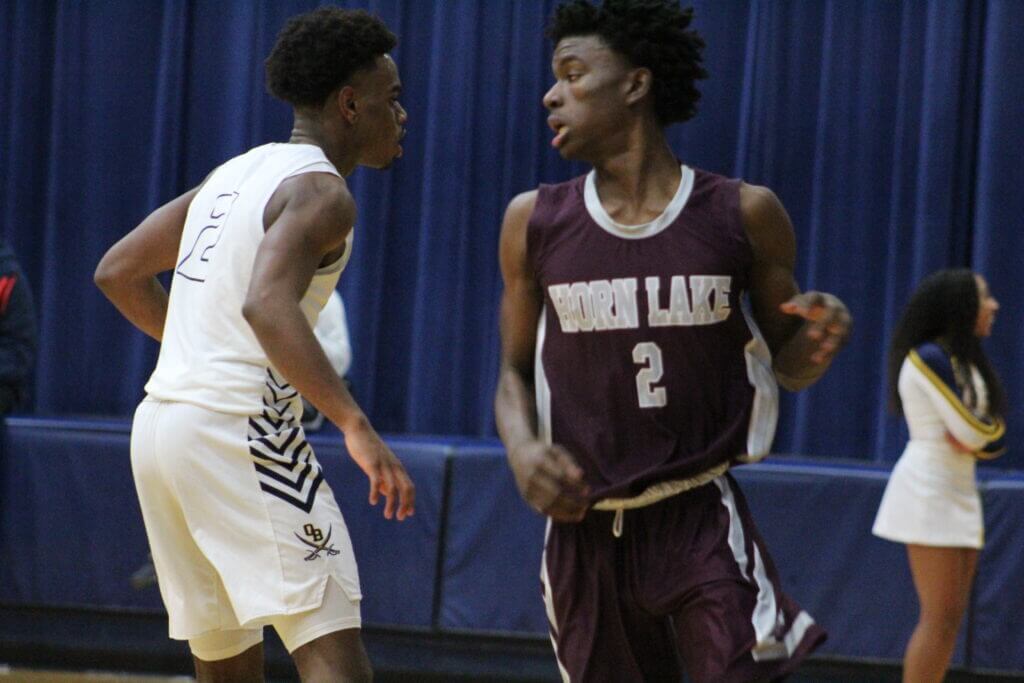 Both teams came out of the locker room at halftime and found the range. Olive Branch outscored Horn Lake 23-18 in the third quarter and the Quistors led by Hunt with eight of his 12 points coming in the period. Dimp Pernell picked it up for Horn Lake with eight points in the period after halftime.
The Eagles made a run at the Quistors in the fourth quarter, getting the lead cut to four points at one time, before Olive Branch was finally able to put it away.
"We finally started rebounding better," Bentley said. "You could see that we got more confidence. We never quit and I'm excited. I wish we could play tomorrow."
"We just started to execute and settle down a little bit, work on getting a couple stops and a couple scores and we were able to do that," Rombaugh added.
THE VITAL STATISTICS
Boys Basketball
Olive Branch 76, Horn Lake 64
Lake Cormorant 78, Lewisburg 68
MAHS 67, Center Hill 45
Northpoint Christian 70, Westminster Academy 34
Southaven 80, Germantown, Tenn. 66
Hernando vs. Germantown (Madison) – canceled
WORTH NOTING…
Lewisburg boys leading scorers were Joe Nelson with 18 points, Hayden Drumwright with 14 and Noah Jorgensen with 10.
Lake Cormorant boys leading scorers were Alijah Jackson with 32, Dalen Anderson with 17 and Kamarion Franklin with 11.
HORN LAKE GIRLS BASKETBALL 57, OLIVE BRANCH 50
Horn Lake came into Olive Branch and knocked off the three-time defending state champions on their home floor 57-50 Friday evening. The Lady Eagles, which led for much of the game, still needed to break a 40-40 tie at the end of the third quarter to win the game. They did that with Indiya Bowen scoring 10 of her game-high 16 points in the final eight minutes of the game. Meanwhile, Horn Lake clamped on the Olive Branch offense, holding the Lady Quistors to only 10 points in the final quarter.
After Bowen, Talayeh Lipford scored 11 points and Tori Johnson added 10.
Olive Branch was led by Rhema Pegues with 16 points and Trinity Pleas with 10.
Lipford ignited the Horn Lake offense in the first quarter with nine of her 11 points in the period, as the Lady Eagles took a 24-18 lead. Pleas answered for Olive Branch with eight first-quarter points.
Addison Howell and Pegues helped the Lady Quistors cut into the lead in the second quarter with four points and Olive Branch held Horn Lake to just six points before halftime. Miracle Lee had four of the six points for the Lady Eagles in the second frame, as Horn Lake still had a 28-24 lead at the break.
Olive Branch continued cutting into the Horn Lake lead in the third quarter, which ended with a 40-40 tie. Johnson paced Horn Lake with five points in the quarter and balanced Olive Branch had five players with points, including Pegues with three.
Bowen took over the final eight minutes to help put the game away.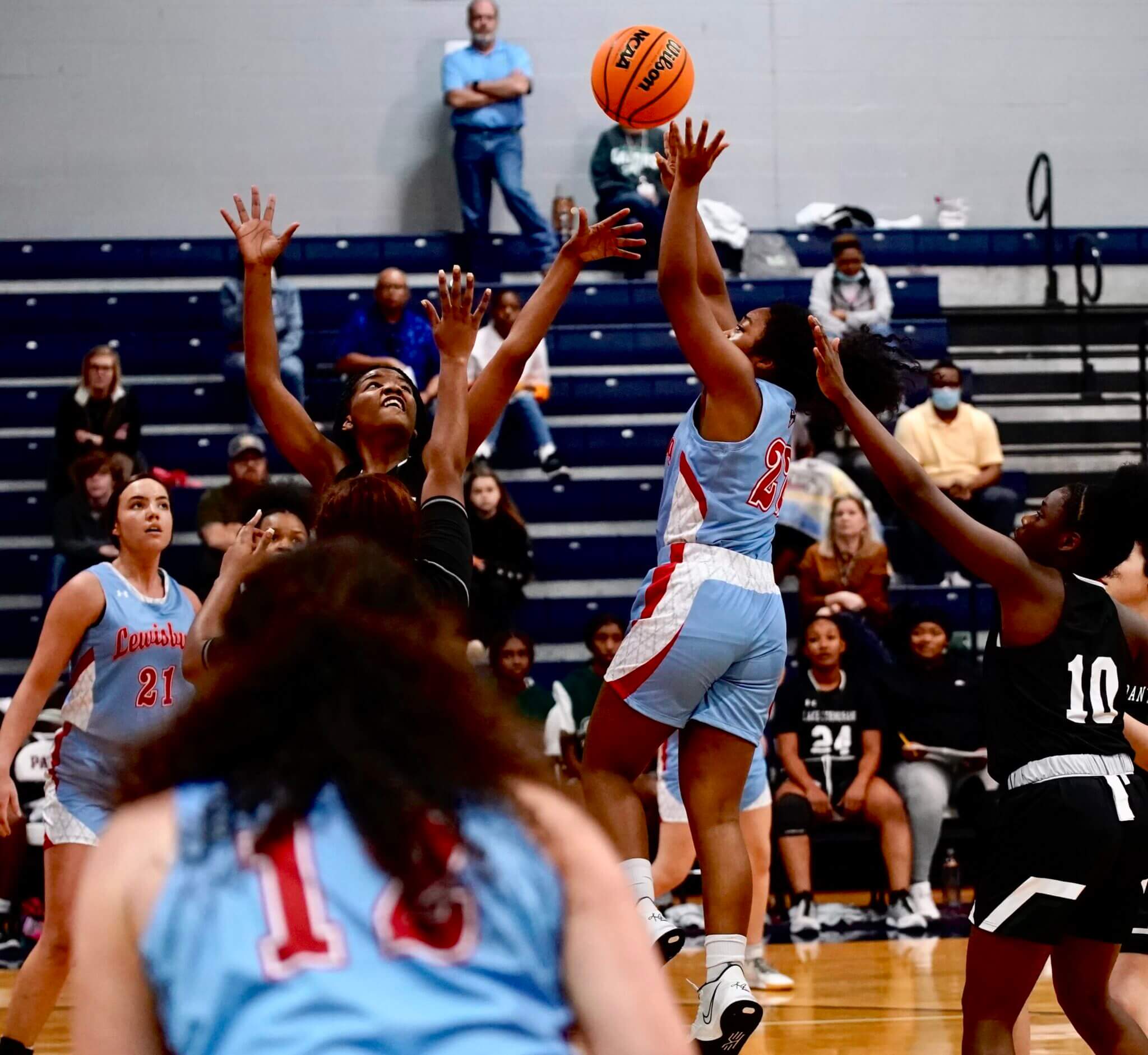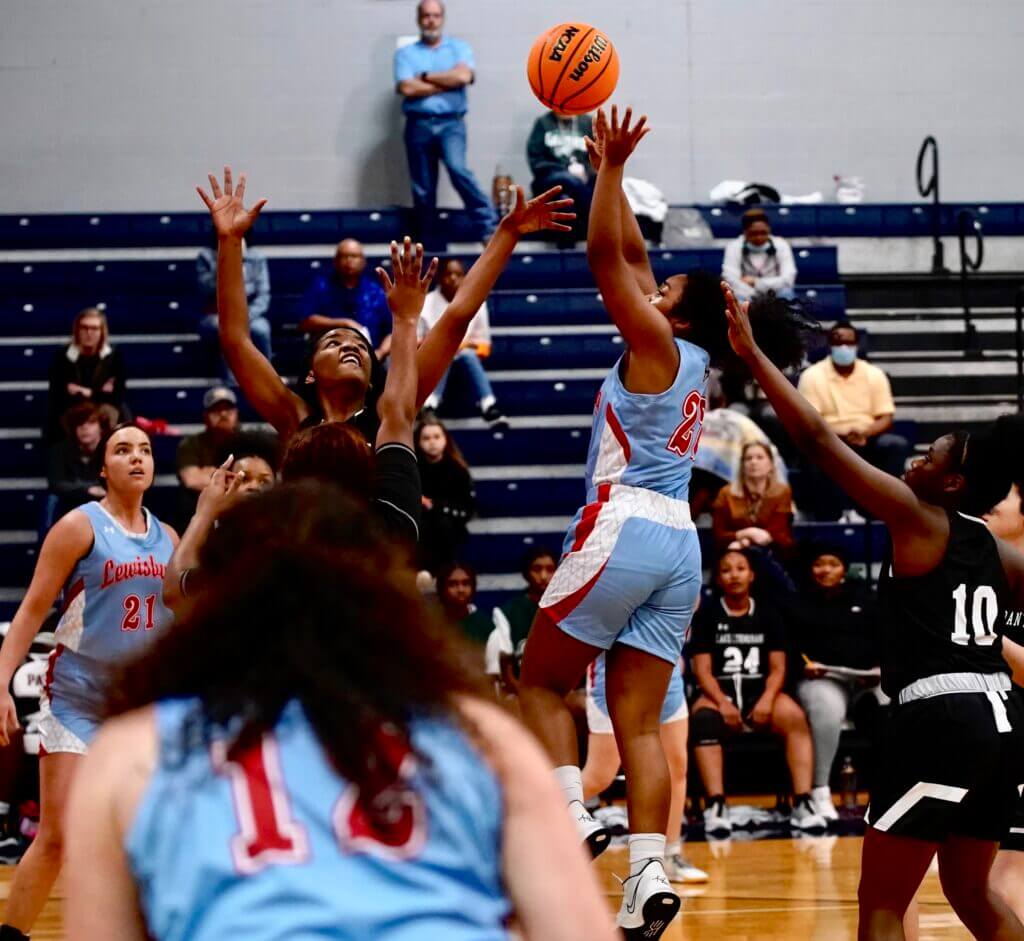 THE VITAL STATISTICS
Girls Basketball
Horn Lake 57, Olive Branch 50
Lake Cormorant 55, Lewisburg 53
MAHS 72, Center Hill 60
Northpoint Christian 48, Westminster Academy 19
Southaven 41, Germantown, Tenn. 40
Hernando vs. Germantown (Madison) – canceled
WORTH NOTING…
Center Hill girls leading scorers were Jairya Rankins 27, Madison Hughes with 12, and Madison Bush with 10.
SPORTS ETC.
The severe weather threat forced cancellation of the Hernando-Germantown (Madison) basketball games Friday night. Hernando hosts Jackson Academy Saturday, starting with the girls' game at 2:30 p.m. and the boys' game to follow.
SHAN WHITESIDE SCHEDULE ANNOUNCED
The second annual Shan Whiteside Sideline Cancer Basketball Classic schedule has been announced. The classic is named for the first basketball coach at DeSoto Central and this year's event will be a two-day classic of games at the Shan Whiteside Gymnasium.
Here's the schedule of games.