Austin Riley Day in Southaven
Photo: Atlanta Braves fans line the lobby of the BankPlus Sports Center at Snowden Grove Park in Southaven to meet Atlanta Braves third baseman to Southaven native Austin Riley on Friday, Dec. 10. (Bob Bakken/DeSoto County News)
Friday was declared Austin Riley Day in Southaven and DeSoto County and the Atlanta Braves third baseman from Southaven met his fans, had photos taken, and signed autographs during a one-hour session at the BankPlus Sports Center at Snowden Grove Park.
The hometown native was part of the World Series Championship team that defeated the Houston Astros in six games.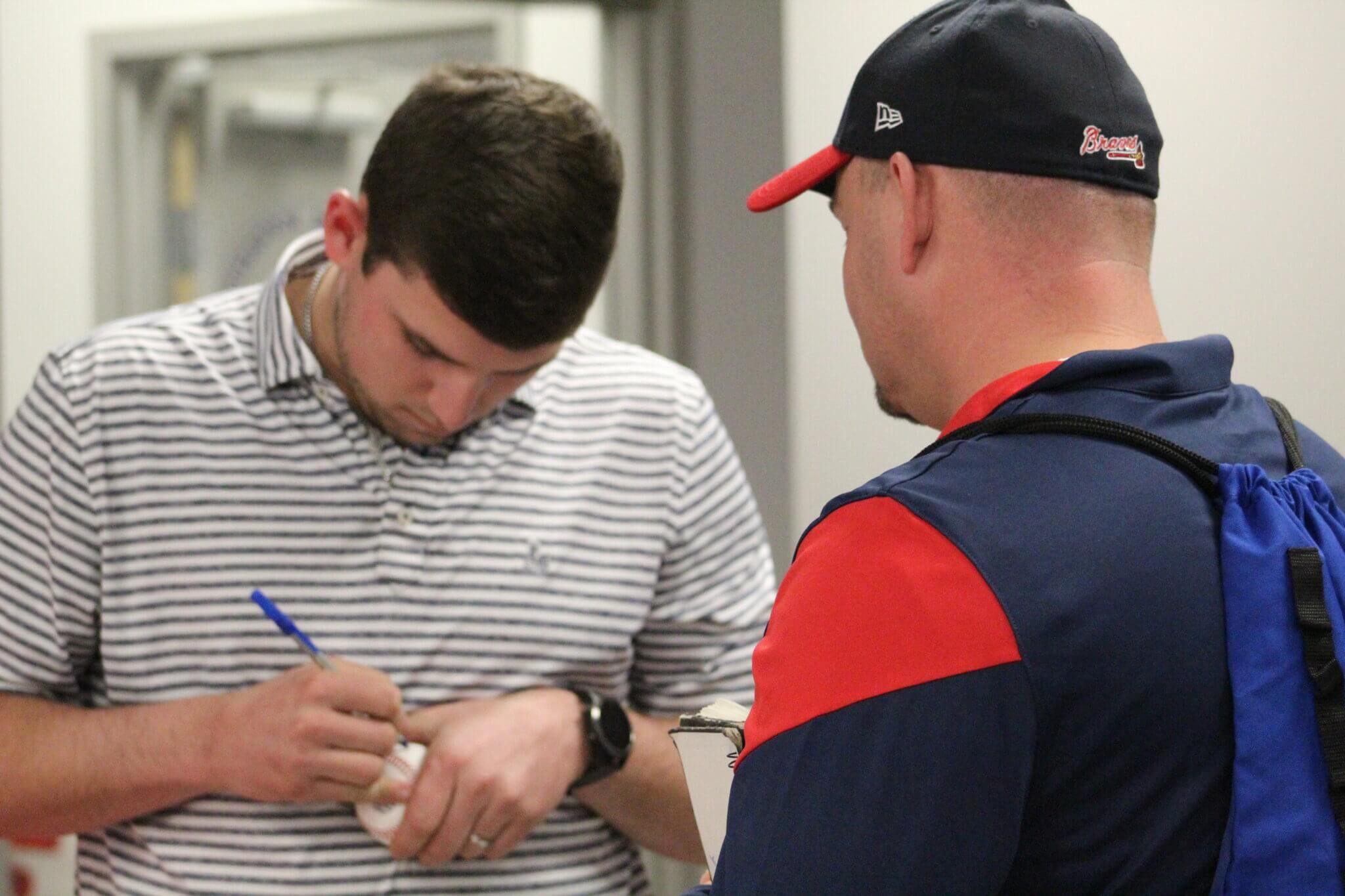 Brandy Huie of Southaven was among a lengthy line who had their chance to meet Riley, and as a long-time Braves fan, was excited to have the opportunity.
"I am overwhelmed," she said. "He is so humble, very nice, and very easy to talk to. I couldn't ask for a better ball player, especially in the position that he is in to be as humble and still keeping his head above water to win the championship."
Huie said the Braves title was a special moment since it had been awhile since the Braves had last won a championship, adding, "it's outstanding."
Southaven and DeSoto County had designated Friday, Dec. 10 as Austin Riley Day. Riley played baseball at DeSoto Central and won a state championship there, before being drafted and signed by the Braves organization in 2015. He worked through the minor league system before being called up to Atlanta in 2019.