Prep roundup – Quistors declaw Jags for basketball wins
Photo: Kylah Richmond of DeSoto Central clings to the basketball to force a jump ball situation against Olive Branch Friday night. (Bob Bakken/DeSoto County Sports)
THE VITAL NUMBERS SCOREBOARD
Prep boys basketball
Olive Branch 51, DeSoto Central 50
Center Hill 88, Saltillo 57
Southaven 80, Hernando 53
Lewisburg 62, Tupelo 47 (overtime)
Lake Cormorant 54, Lafayette (Oxford) 38
Prep girls basketball
Olive Branch 69, DeSoto Central 58
Saltillo 85, Center Hill 72 (overtime)
Hernando 59, Southaven 33
Tupelo 69, Lewisburg 17
Northpoint Christian 62, Lausanne Collegiate 32
Lafayette (Oxford) 53, Lake Cormorant 27
Magnolia Heights 56, Bayou Academy 37
Prep boys soccer
Center Hill 4, Lake Cormorant 0
DeSoto Central 3, Olive Branch 2
Oxford 3, Hernando 2 (extra time)
Prep girls soccer
DeSoto Central 5, Olive Branch 1
Oxford 4, Hernando 0
Center Hill at Lake Cormorant (postponed)
THE FRIDAY HIGHLIGHTS
BOYS BASKETBALL
OLIVE BRANCH 51, DESOTO CENTRAL 50: Olive Branch came into Friday night's game having just come off a COVID-19 quarantine for the second time this season and without having practiced during that time. Quistors' coach Eric Rombaugh said his squad had only a morning shootaround leading up to the meeting with their DeSoto County 6A rivals.
"I told them going in that their shots may not fall, but I told them energy and toughness might win us this game," Rombaugh said. "It's a good team win."
Taking the floor against the Jaguars, Olive Branch led 13-11 after one quarter of play, as Jonathan Burns scored four of the Quistors' 13 points.
Terry Joyner and Josh Ingram each knocked down five points apiece in the second quarter, as Olive Branch took a 29-25 edge into halftime. Jaguars' Matthew Smith (10) and De'onte Greene (9) paced the Jaguars in first half scoring.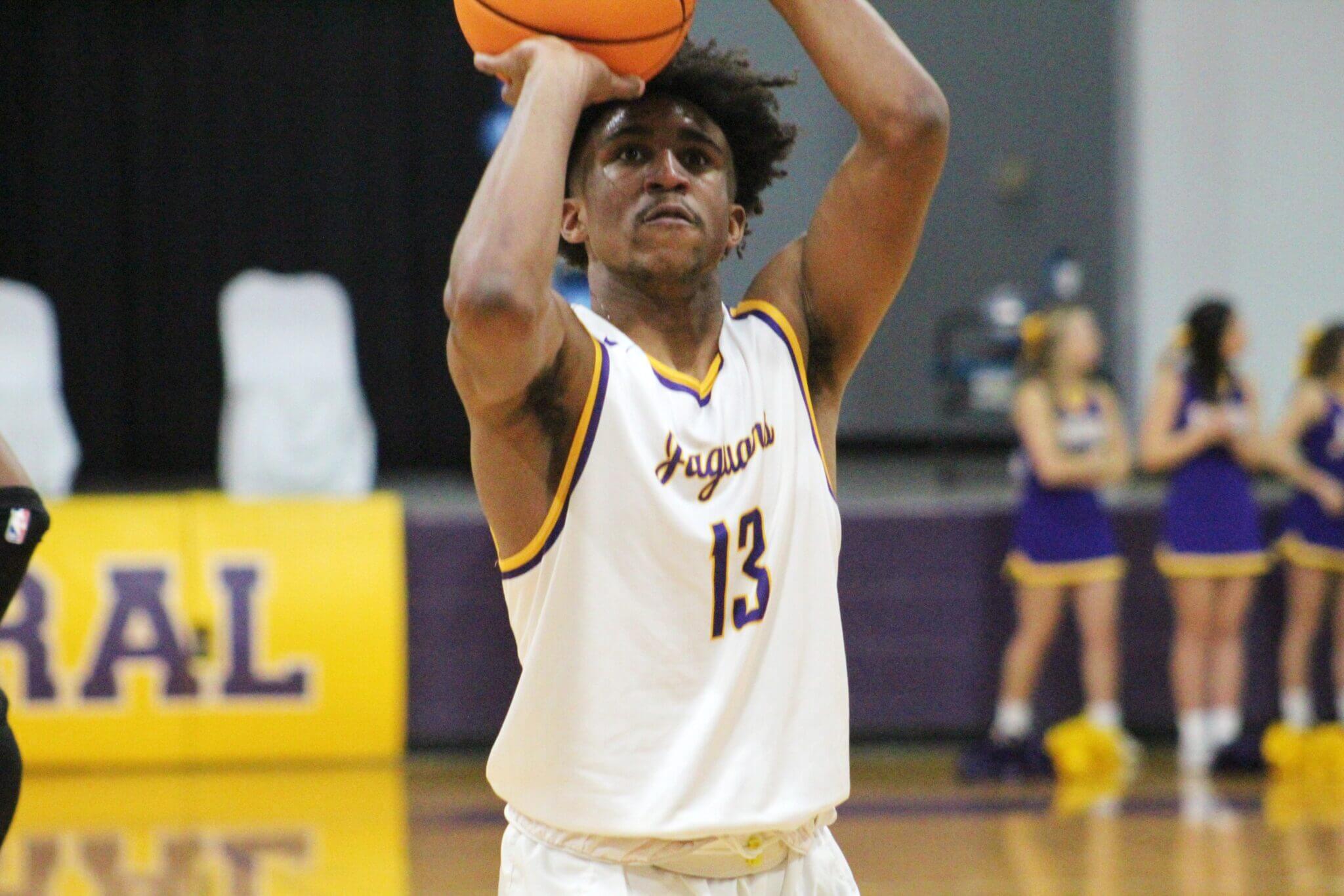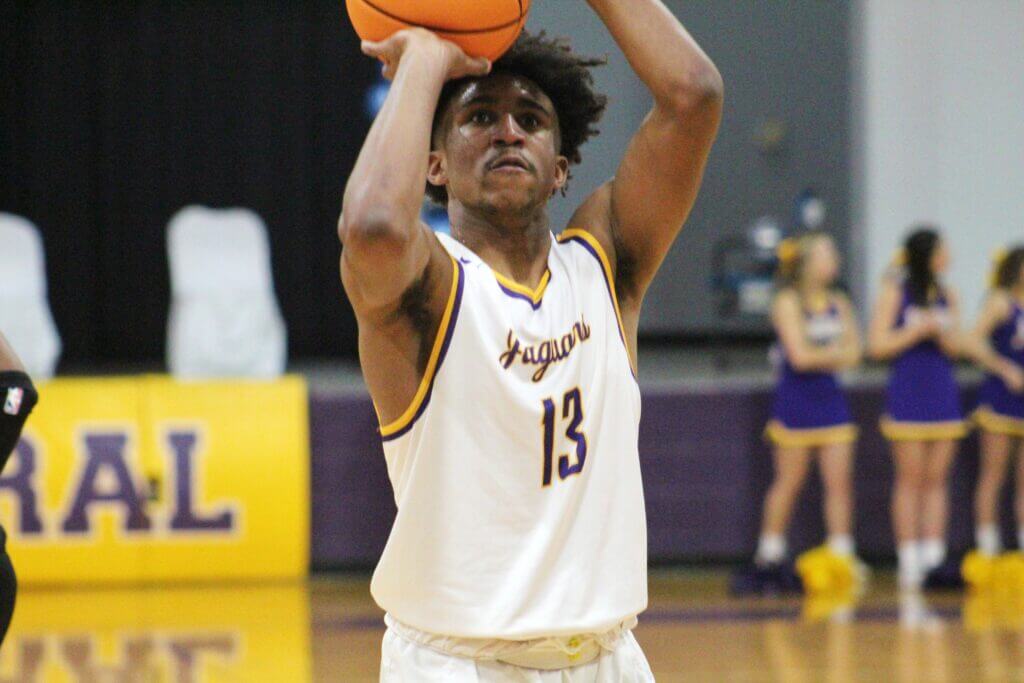 Smith was 6 for 6 at the free throw line in the first half and Greene knocked down a trio of three-pointers.
DeSoto Central rallied late in the third quarter to take a 38-36 lead and in the decisive final eight minutes, Olive Branch was able to get a 50-49 lead with 45 seconds left, when Smith was fouled and hit one of two free throws to tie the game at 50-50.
In the Quistors' next possession, Landon Jeffries was fouled and he made one of two free throws for a 51-50 Olive Branch lead with just seven second remaining.
That led to the Jaguars' last possession, but when a drive to the basket ended in a collision but with no call from the officials, it also ended the game for the Quistors, 51-50.
"A lot of people and fans are going to harp on a no call, but we have to take advantage of other opportunities," Jaguars' coach Blake Orman said. "We had some missed layups and missed free throws down the stretch that we've got to capitalize on and we've got to make plays earlier in the game to take it out of the officials' hands."
Smith led all scorers with 21 points and was 9 of 11 from the free throw line.
"He's a tough competitor and really stepped up big," Orman said. "Knowing we had some guys out, we knew we had to have a big night from him and he did exactly what we expected."
Terry Joyner led Olive Branch with 14 points, but Rombaugh was more impressive with his defensive play.
"He (Joyner) missed a couple shots on offense, but he never stopped playing defense," Rombaugh said. "He really did a good job of setting the tone for us. He came up with a couple of big blocks and big rebounds toward the end."
"We were short a couple of starters but we came out and played with a lot of toughness," Orman said. "We just came up short at the end. It's disappointing, but we've got to bounce and keep playing hard."
LEWISBURG 62, TUPELO 47 (OVERTIME): Lewisburg won its first district contest in four years and its first-ever win over Tupelo with the impressive overtime victory. Max Zizman led a balanced Lewisburg attack with 14 points and David Kiesel scored 13 points. Hayden Drumwright contributed 12 points and Logan Coker scored 11. The Patriots moved to 10-10 overall for the season.
CENTER HILL 88, SALTILLO 57: The Mustangs won its sixth straight game and moved to 3-0 in 5A district play. Kaeden Laws led Center Hill with 23 points and Zandon Haralson added 20 more. Tanner Burcham scored 18 points for the Mustangs.
LAKE CORMORANT 54, LAFAYETTE (OXFORD) 38: The Gators moved to 10-6 overall and 1-2 in 5A district play with the 16-point victory.
GIRLS BASKETBALL
OLIVE BRANCH 69, DESOTO CENTRAL 58: Olive Branch girls' basketball coach Jason Thompson said it wasn't pretty but his Lady Quistors got the job done in the 11-point victory over the Lady Jags.
"It was one of those games where we learned a lot of things, got a lot of things to go our way, got a lot of stuff accomplished as far as what we wanted to do. We wanted to execute our offense, pick out some things on defense and learn some things about each other because all of that stuff is important."
Olive Branch put the clamps on DeSoto Central from the very start with a stifling pressure defense that held the Lady Jags to just six points and a 19-6 Olive Branch lead at the end of the first quarter.
A 31-point second quarter grew the Lady Quistor lead to 50-22 advantage at halftime with junior shooting guard Addison Howell netting 15 of her game-high 25 points in the first half.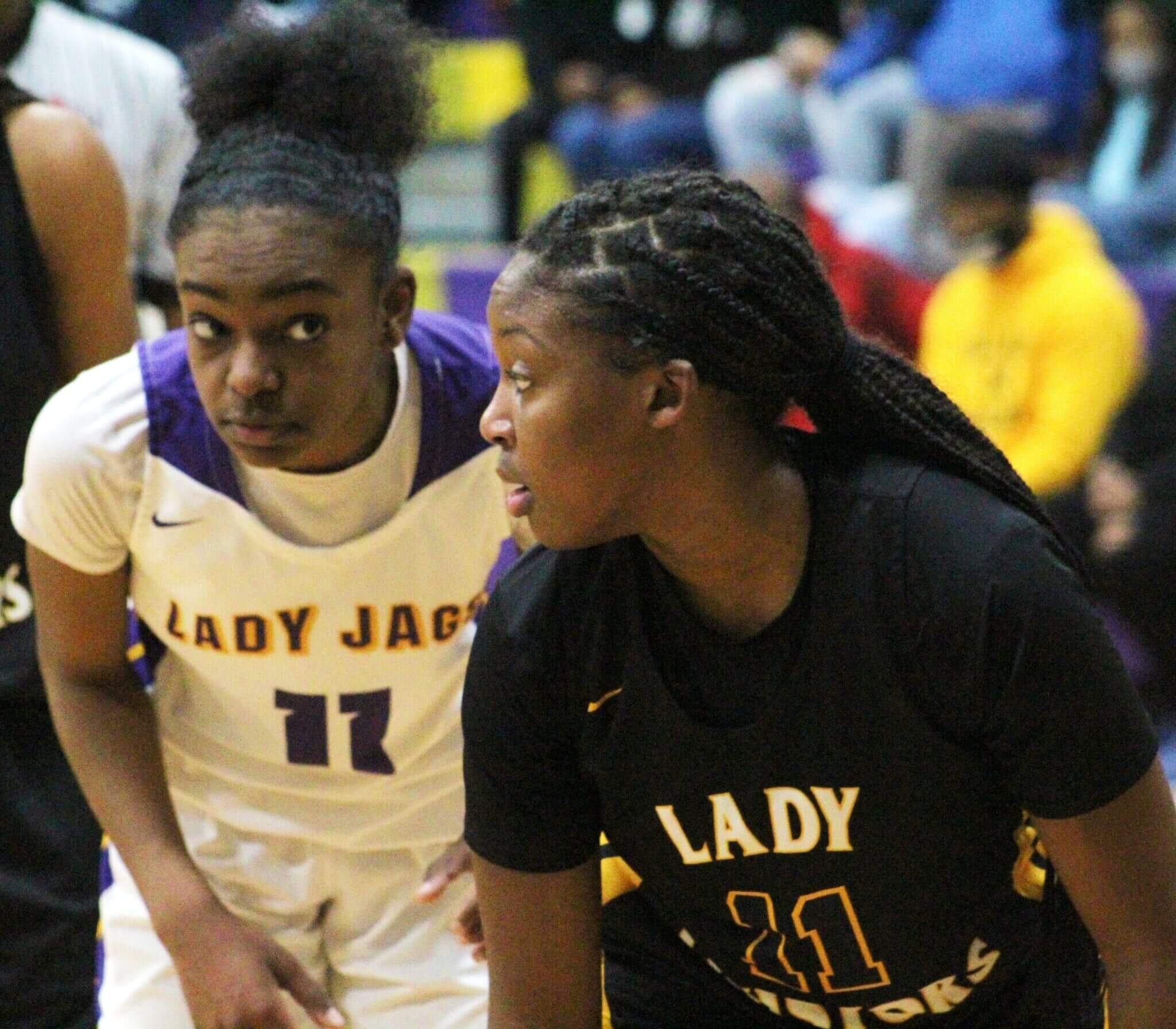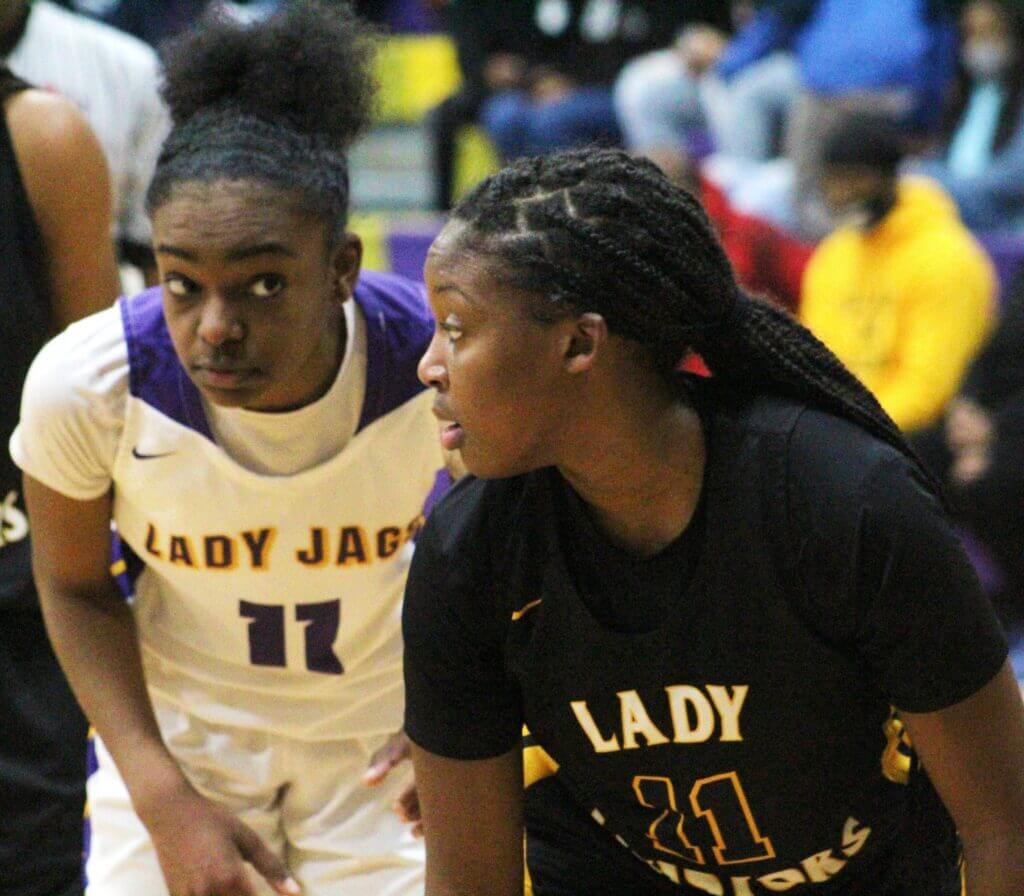 "I wanted us to get out there and get a lead, and then work on some stuff," Thompson said. "Credit them (DeSoto Central), they did what they needed to do to make what we were trying to work on not work, so hats off to them. Great job by my kids and I'm excited for the win."
Janiya Jones and Tanaija Batcher had eight points each in the first half for DeSoto Central.
Olive Branch had to use the big cushion of a lead in the second half, however, as the Lady Quistors were held to just 19 points in the second half and only seven points in the final quarter.. Jones and Tereah Hayslett each scored eight points in the second half to aid the Lady Jag comeback attempt that resulted with DeSoto Central turning the 28-point deficit into the 11-point final outcome.
After Howell's 25-point performance Rhema Pegues scored 12 of her 14 points in the first half and Brynea Eason added 11 points for Olive Branch.
"The kid is phenomenal," Thompson said of Howell. "She's new to our system and new to our team and we're glad to have her."
The Lady Jags finished with Jones leading the way with 16 points, Batcher with 14 and Hayslett with 11.
SALTILLO 85, CENTER HILL 72 (OVERTIME): Center Hill was led by Hope Mealer with 17, Jairya Rankins with 14, and Dominique Collins with 12. The Lady Mustangs held a 39-31 lead at halftime but with the game tied 72-72 at the end of regulation, Saltillo scored 13 straight points in the extra period to win the game.
NORTHPOINT CHRISTIAN 62, LAUSANNE COLLEGIATE (MEMPHIS) 32: The Lady Trojans led from the start, as Northpoint held an 18-7 lead after one quarter and led 33-13 at halftime. Leah Jones led Northpoint with 18 points and Bethany Wright scored 17 points. Izzy Carlson and Brylee Faith Cherry each added 10 points for Northpoint.
TUPELO 69, LEWISBURG 17: The Lady Patriots dropped to 10-12 for the season and 0-3 in 6A district play.
HERNANDO 59, SOUTHAVEN 33: The Lady Tigers improved to 2-0 in 6A district action with the win. Abbey Harrison led Hernando with 18 points and Andrea Manning added 14 for Hernando, which led 27-15 at halftime but held Southaven to just five points in the third quarter for a 40-20 advantage.
BOYS SOCCER
CENTER HILL 4, LAKE CORMORANT 0: With the win, Center Hill won its fifth straight 5A district title in its last year in the classification. Center Hill moves to 6A next year.
GIRLS SOCCER
OXFORD 4, HERNANDO 0: With the win, Oxford claimed the 6A district championship and will host a first-round playoff match.