Prep roundup: Mustangs, Quistors renew hoops rivalry
Photo: Zandon Haralson of Center Hill battles an Olive Branch player for the ball during the Feb. 2 contest at Center Hill High School. (Bob Bakken/DeSoto County Sports)
TUESDAY'S VITAL NUMBERS SCOREBOARD
Prep boys basketball
Lake Cormorant 64, Lewisburg 48
Center Hill 74, Olive Branch 70
Horn Lake 50, Hernando 45
Northpoint Christian 59, Lausanne Collegiate, Tenn. 57
Prep girls basketball
Lewisburg 39, Lake Cormorant 35
Olive Branch 85, Center Hill 48
Hernando 52, Horn Lake 46
Northpoint Christian 51, Lausanne Collegiate, Tenn. 22
Prep soccer playoffs – MHSAA 5A North Half Championship
Center Hill 8, New Hope (Columbus) 1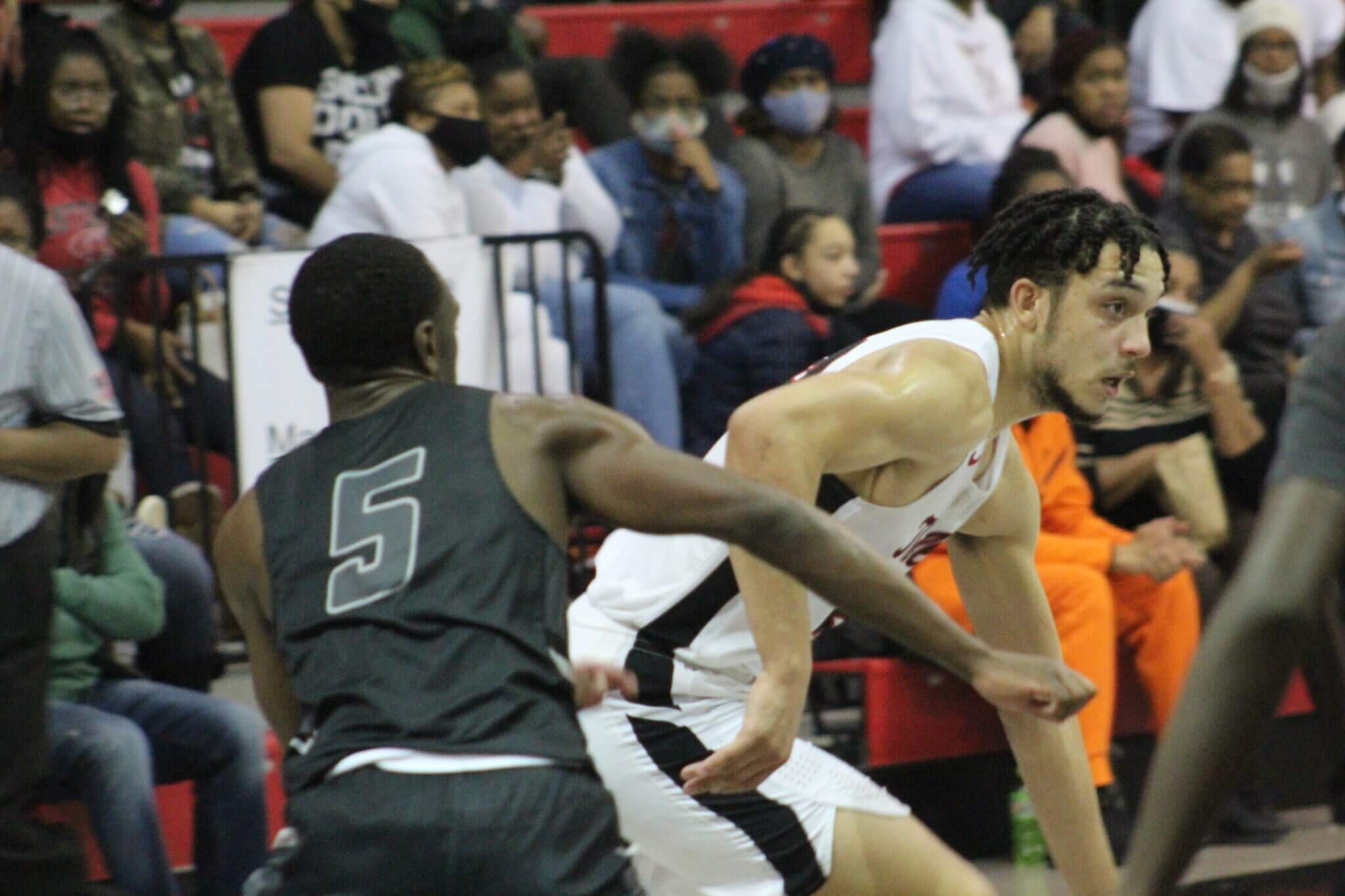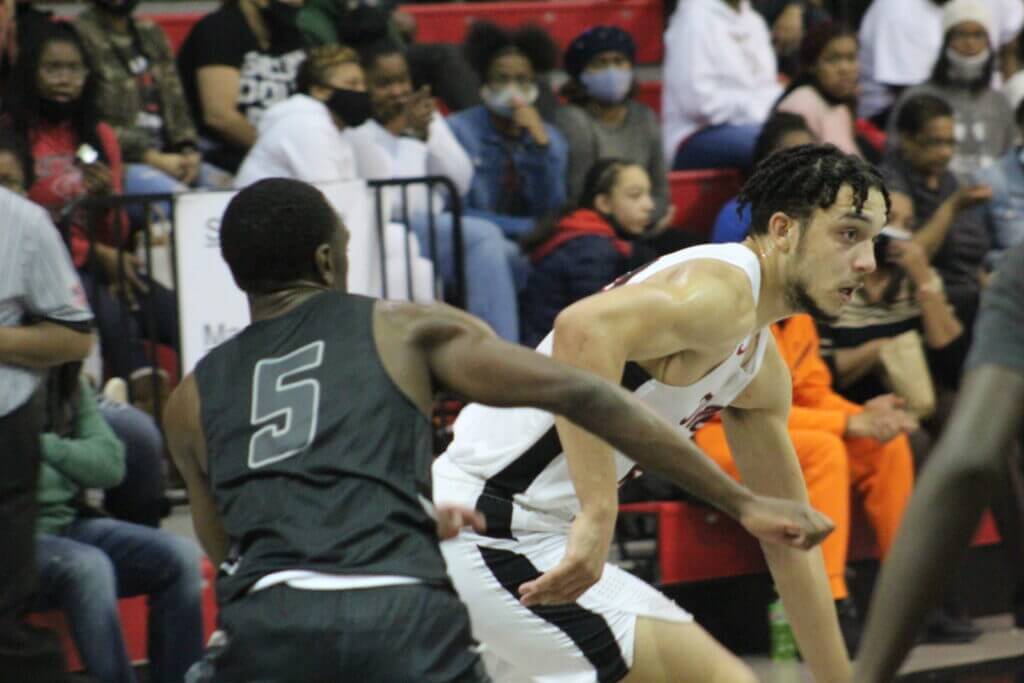 FEATURED GAME
Center Hill boys 74, Olive Branch 70
The battle for basketball bragging rights between Olive Branch and Center Hill high schools has been intense over the past few years, especially when the schools competed in the same classification.
In 2018, Olive Branch had to go through Center Hill on its way to DeSoto County's first state boys' basketball championship victory in the 5A state title clash against Forest Hill. 
One year later, after beating the Mustangs twice in the regular season, the Conquistadors lost to Center Hill on a last-second basket by Kaeden Laws in the 5A district championship game. A few weeks later, they met again on the Mississippi Coliseum floor, where Center Hill survived a 75-73 thriller for the 5A state championship.
Last year and again this year, the schools have been in separate classes, but even when titles weren't involved, the games have been hotly contested.
Each time the two teams have played, the atmosphere has been electric and Tuesday night became a reflection of that, despite social distancing and attendance limits keeping the Center Hill gym "sold out," according to the pandemic rules, but not its typical jam-packed facility.
In the end, Center Hill held off a late Quistor charge long enough to come away with a 74-70 victory, the Mustangs' 12th straight win and a victory believed to be the first time a Center Hill squad defeated Olive Branch on the floor located on Kirk Road. 
Tuesday's game wasn't even supposed to happen this year, as the teams were not scheduled to play. However, coaches Eric Rombaugh of Olive Branch and Newton Mealer of Center Hill agreed to the matchup as each team had an open Tuesday in the final week of play ahead of district play.
"We decided to play it because next year we're both going to be back in 6A and the same district," Mealer said. "We wanted to renew the rivalry because it means something to the community and both coaches felt it would be very good for us moving forward into the playoffs."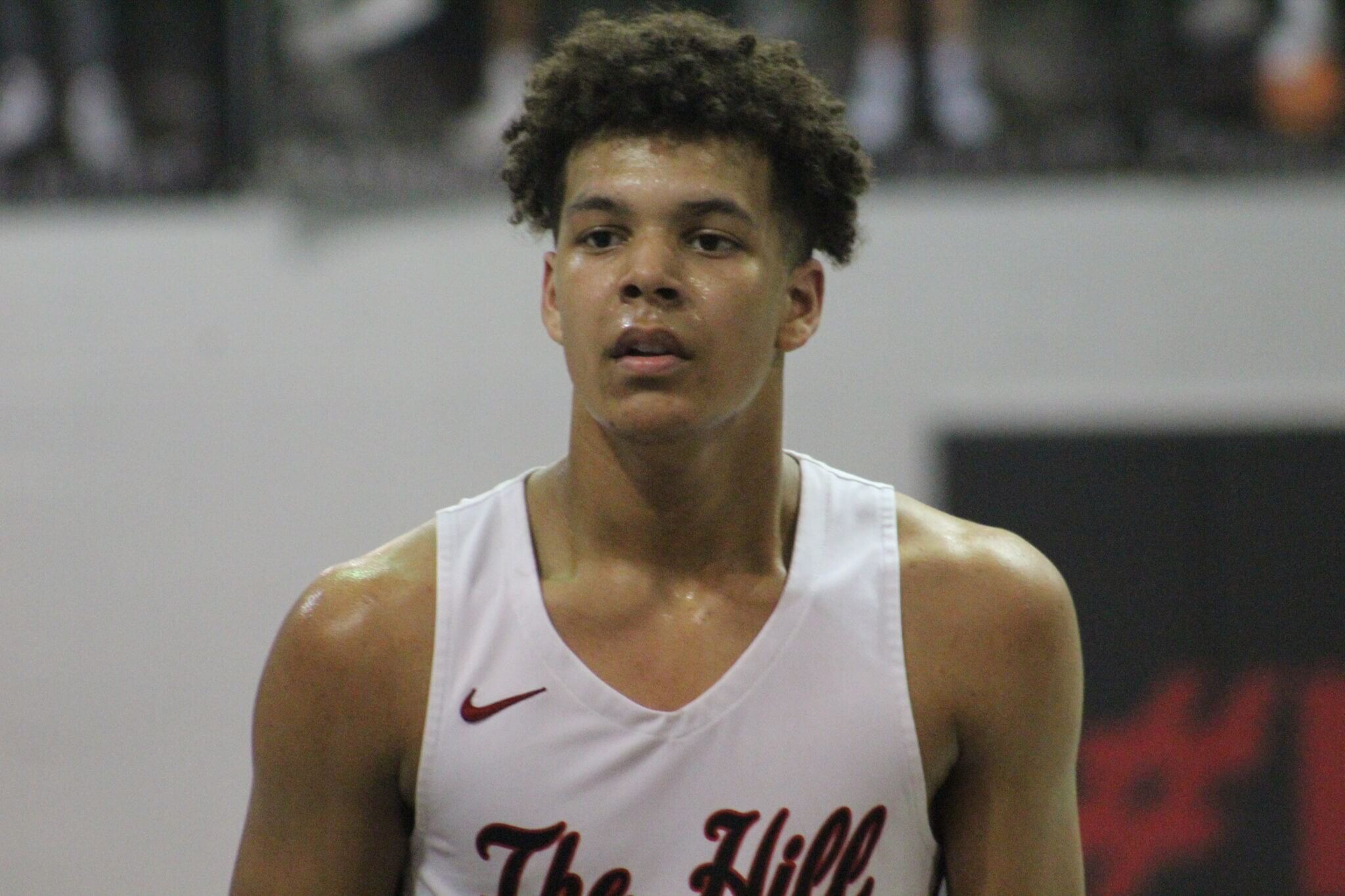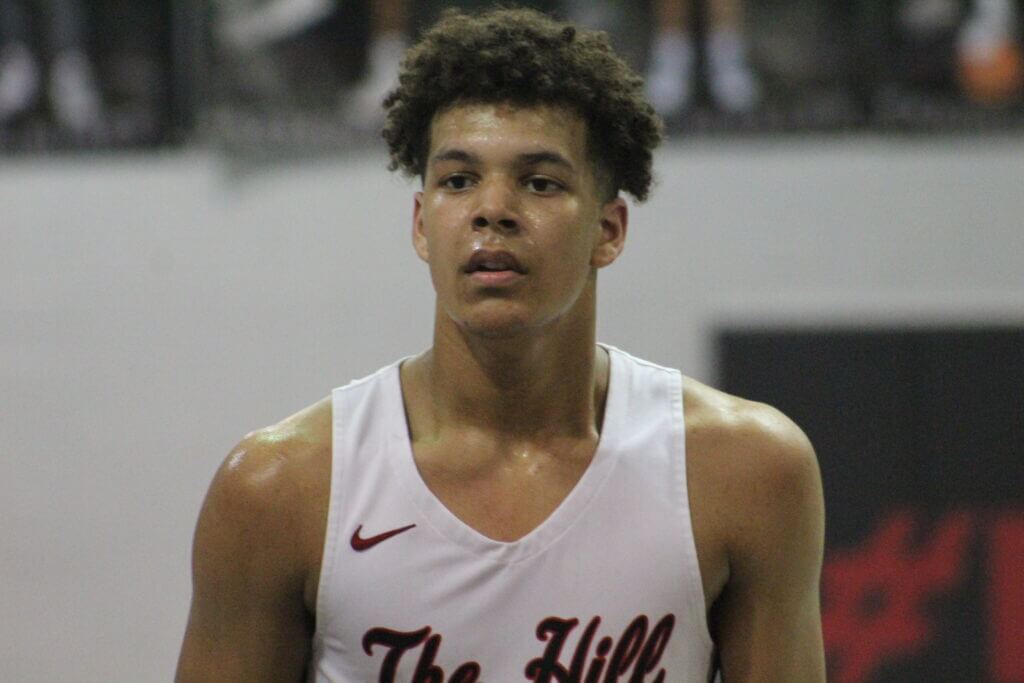 Tuesday, it was forward Zandon Haralson who led four Mustangs in double figures Tuesday night with a game-high 25 points, 17 of which came in the second half. Haralson hiit 12 of 15 free throws in the second half, including eight charity tosses in the deciding fourth quarter.
"Zandon was big for us down the stretch," Mealer said. "His senior leadership carried us and he made the key free throws and the key shots that we needed to win the game."
Laws was saddled with foul trouble and eventually left the game with his fifth personal foul, but before exiting the contest scored 17 points, 11 of which came before halftime.
Tanner Burcham followed with 16 points and Calvin Dockery added 11 more.
On the Olive Branch side, it was Jaylyn Tyler leading a balanced offense with 15 points, followed by Landon Jeffries and Terry Joyner, each with 14. All of Jeffries' points came in the second half, 12 in the fourth period of play.
Tyre Singleton scored 11 as the fourth Quistor in double figures.
Center Hill took a one-point lead at 18-17 after one quarter and put the clamps on the Olive Branch offense, holding the Quistors to just five points the entire second quarter of action for a 33-22 advantage at the break. At one time in the second half, Center Hill extended the lead to 44-26 before the Quistors started their comeback.
The lead dwindled to 51-47 Mustangs before Center Hill regained an eight-point lead at 59-51 early in the fourth quarter.
The final seconds were tense, starting with Calvin Dockery hitting one of two free throws for a 71-68 lead.
Nearly 10 seconds later, Laws fouled out of the game and Olive Branch free throws got the game within 71-70.
On the next possession just three seconds later, Haralson was fouled and made one of two free throws for 72-70.
After a timeout, Jeffries was given the ball, but he missed a three-point attempt that would have given Olive Branch the lead. Burcham got the ball off the missed shot and was fouled. His two free throws with 1.9 seconds remaining sealed the win for the Mustangs.
"We needed to be tested and when they made that run, we were able to punch right back and we were able to win the basketball game," Mealer said.
Center Hill meets Southaven to finish their regular season Friday night, while Olive Branch will take the remainder of the week to get ready for next week's 6A district tournament it will be hosting.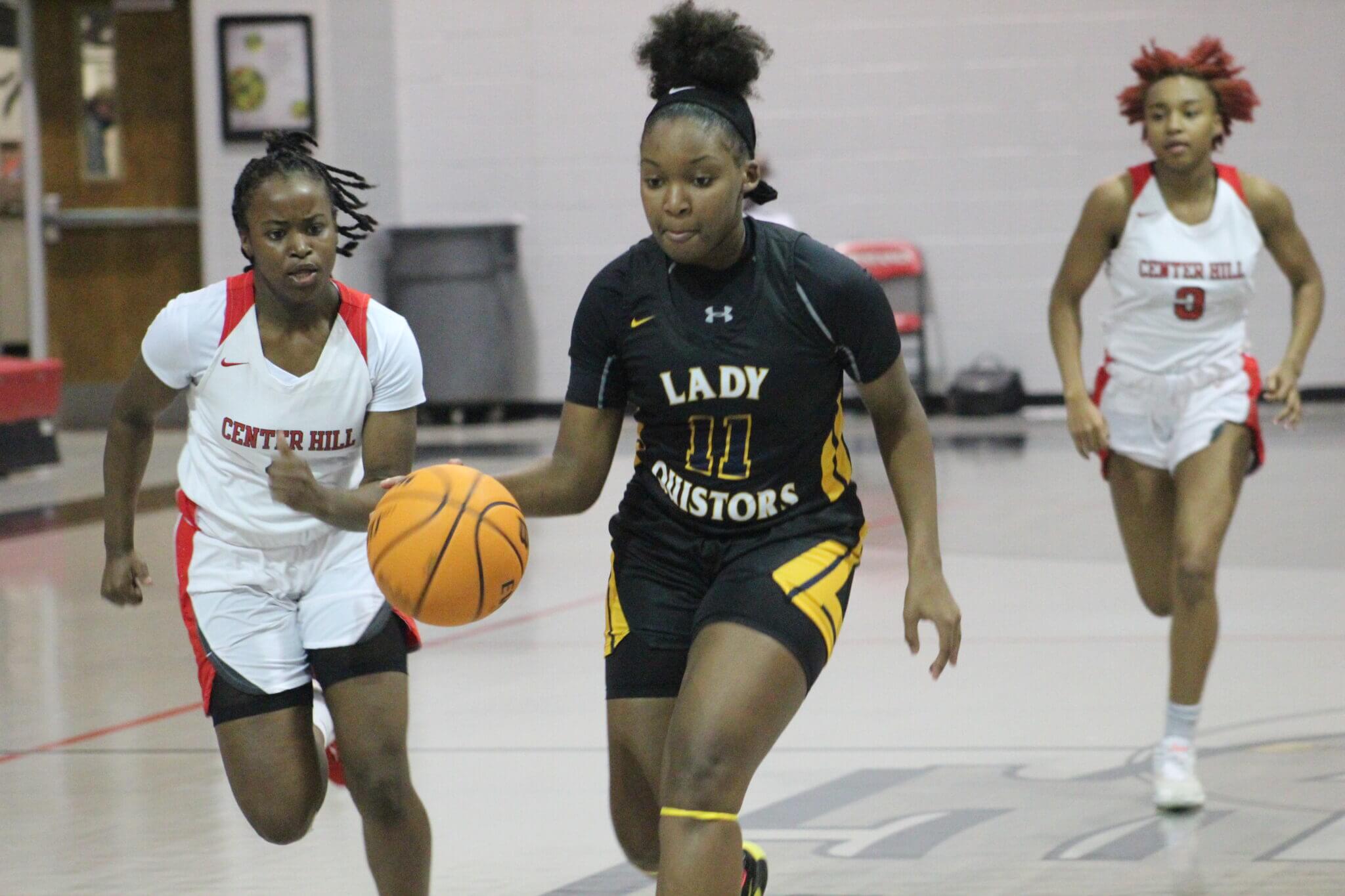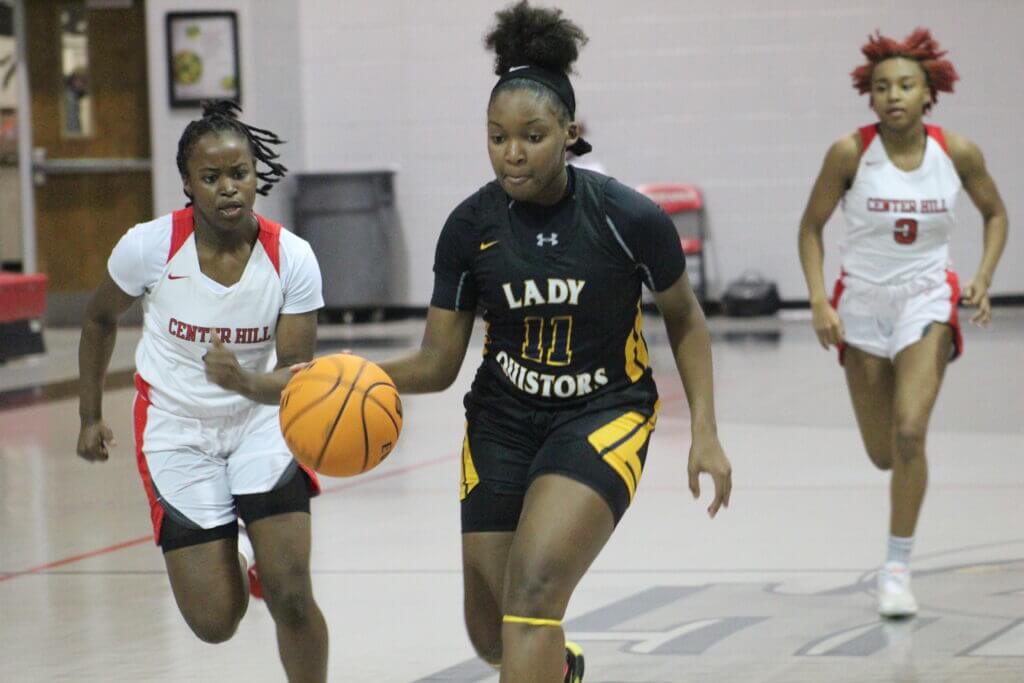 Olive Branch girls 85, Center Hill 48
While the boys' basketball games between Olive Branch and Center Hill have been intense, Olive Branch has dominated the girls' series and Tuesday night was no exception in an 85-48 victory.
After a reasonably close first quarter at 17-10 for the defending 6A state champion Lady Quistors, coach Jason Thompson's team outscored the Lady Mustangs 25-17 to take a 42-27 lead to the locker room at halftime.
Olive Branch's stifling backcourt pressure held Center Hill to just one basket and eight points in all of the third quarter, as the Lady Quistors' lead grew to 63-35, heading into the fourth quarter of action.
Amya Black led Olive Branch in scoring with 24 points, which included 15 in the first half. Black was showing some of the skills she will bring next season to Jones Junior College, after signing with the program on Monday.
"I think Amya will be a player that will work hard for them, listen to the coach, get out there and give it her all every night, similar to what she did tonight," Thompson said about Black. "The sky's the limit for her and I'm going to be excited about watching her play."
Brynea Eason also had a busy night on the scoresheet with 21 points for Olive Branch. Addison Howell scored 18 and Rhema Pegues added 15 for the Lady Quistors.
Jairya Rankins was the pacesetter on the scoreboard for Center Hill with 13 points, but only two of that number came after halftime. Kayleigh Prentiss also scored in double figures with 10 and Hope Mealer finished with nine.
"it wasn't the prettiest, but the end result is what we want to get," Thompson said. "We'll figure out what we did right and what we did wrong, correct the wrong and stay with the right."
Tuesday's win comes off a 59-50 victory over Loretto, Tenn. Saturday in the Robertson Sportswear Classic at New Site.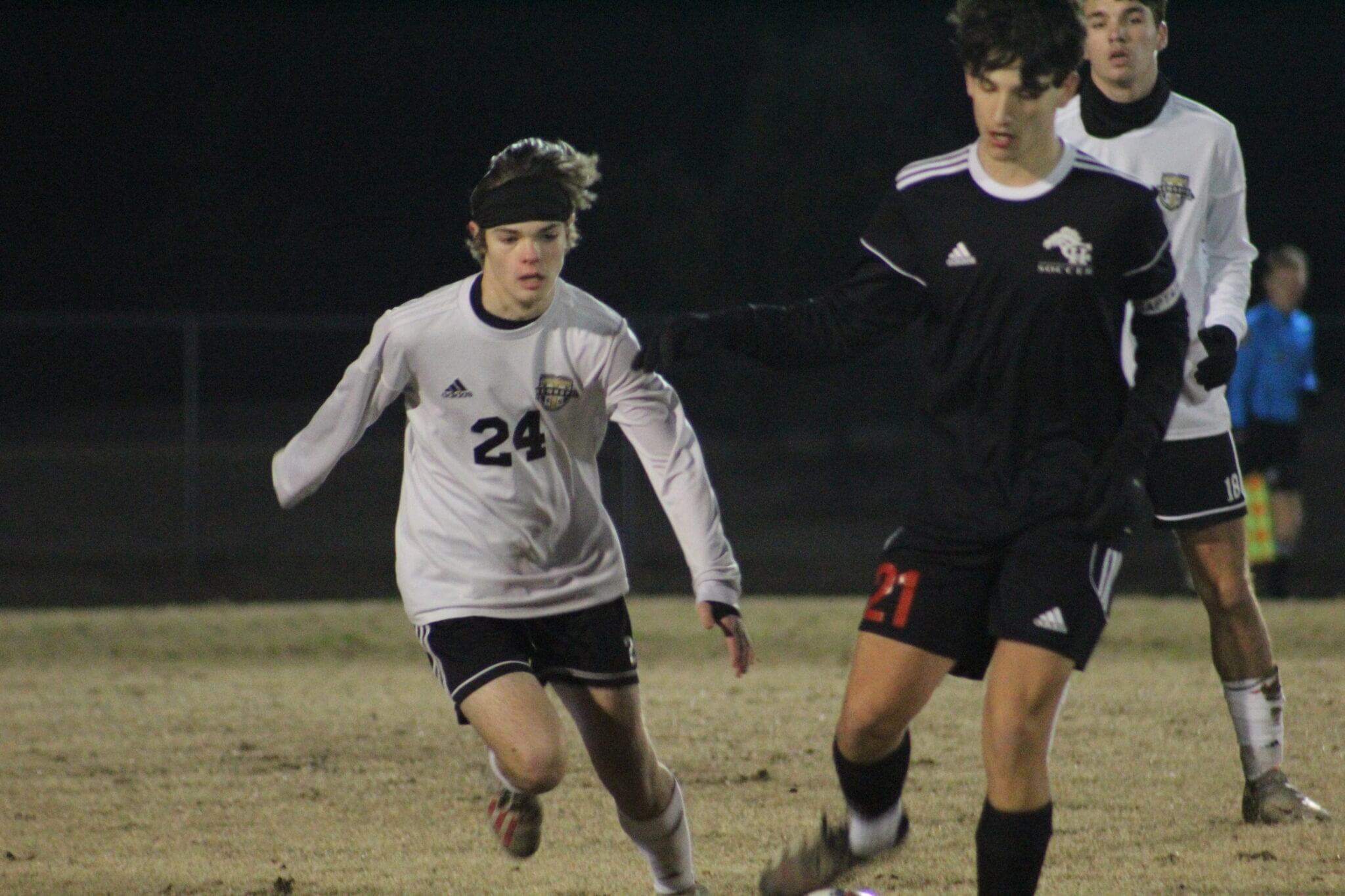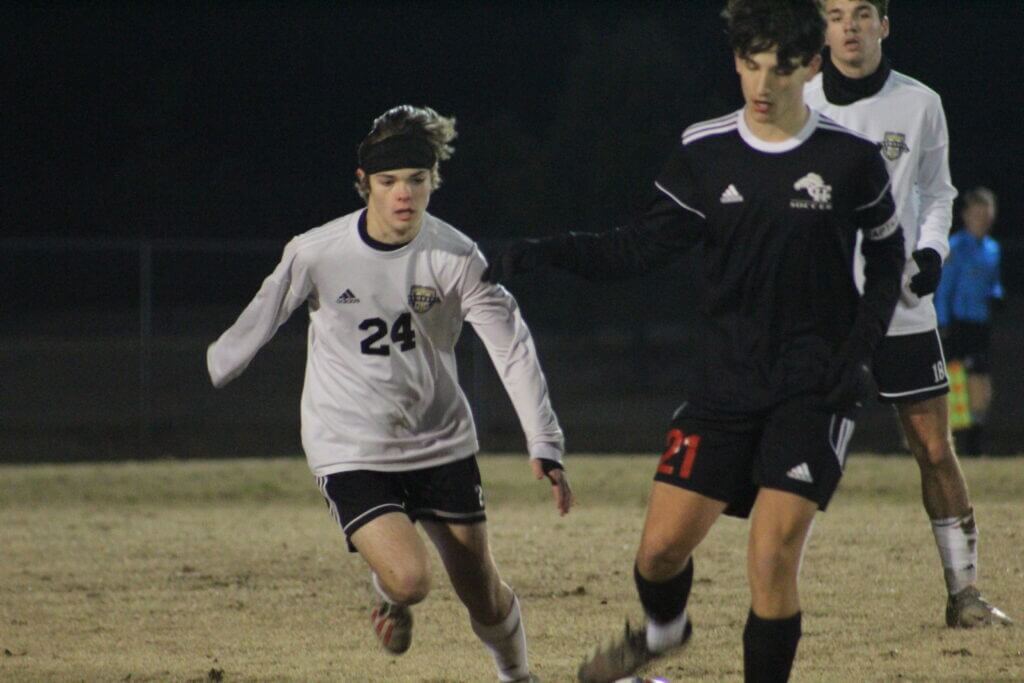 MUSTANGS SOCCER STATE BOUND
The Center Hill boys soccer team will be playing in the MHSAA 5A state championship match on Saturday, Feb. 6 against Long Beach, the team the Mustangs defeated last season for the title.
It was a 2-1 win over Long Beach last year that brought the title back to Center Hill. The rematch will be at Madison Central Saturday night at 6 p.m.
Center Hill won its second straight North Half championship in dominating fashion Tuesday, bouncing New Hope (Columbus) 8-1 on the Center Hill pitch.
The Mustangs roared out to a 6-0 lead before the Trojans would score its only goal on a penalty kick following a foul in the penalty box. Center Hill scored two more goals for the final 8-1 result.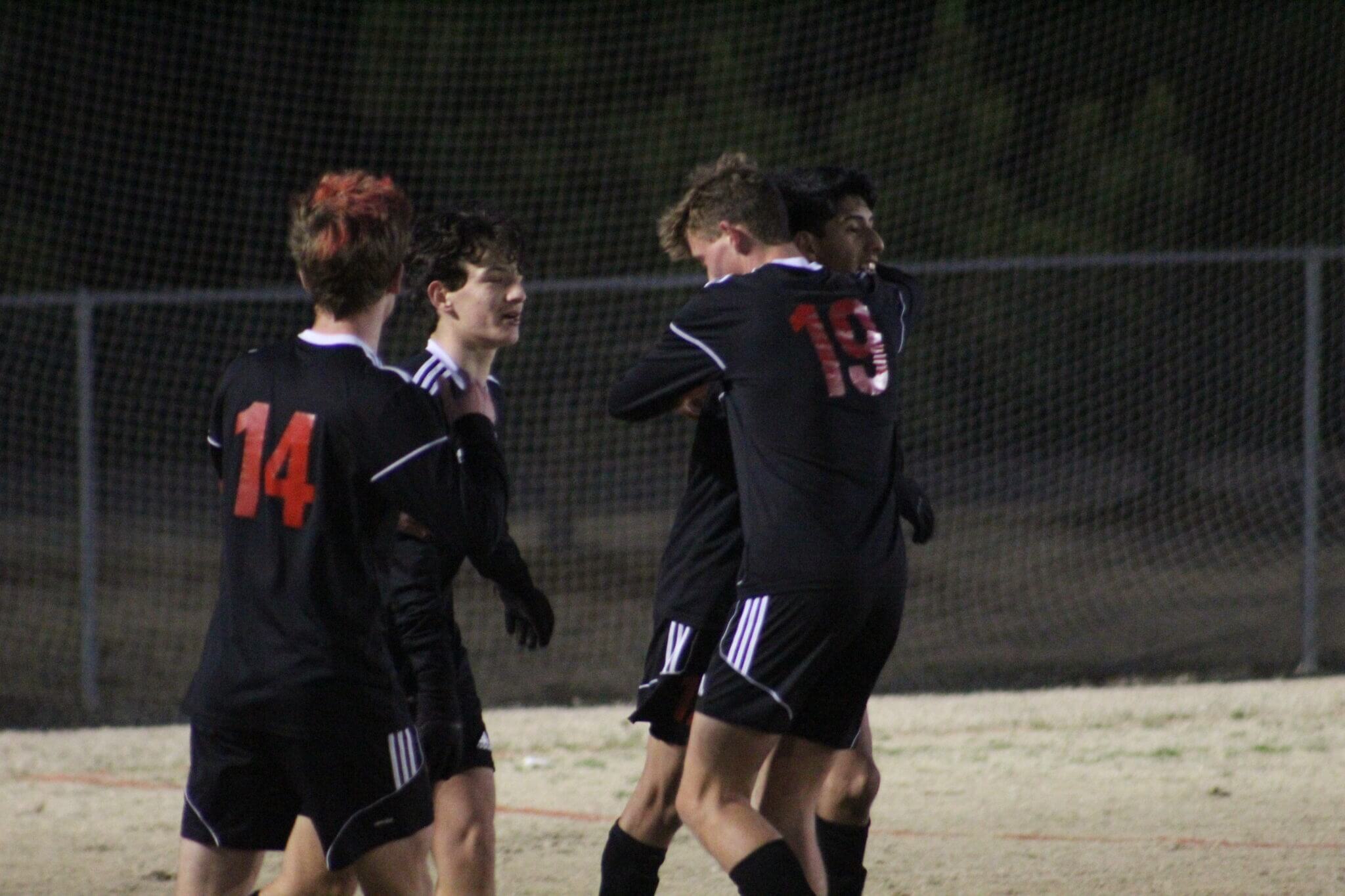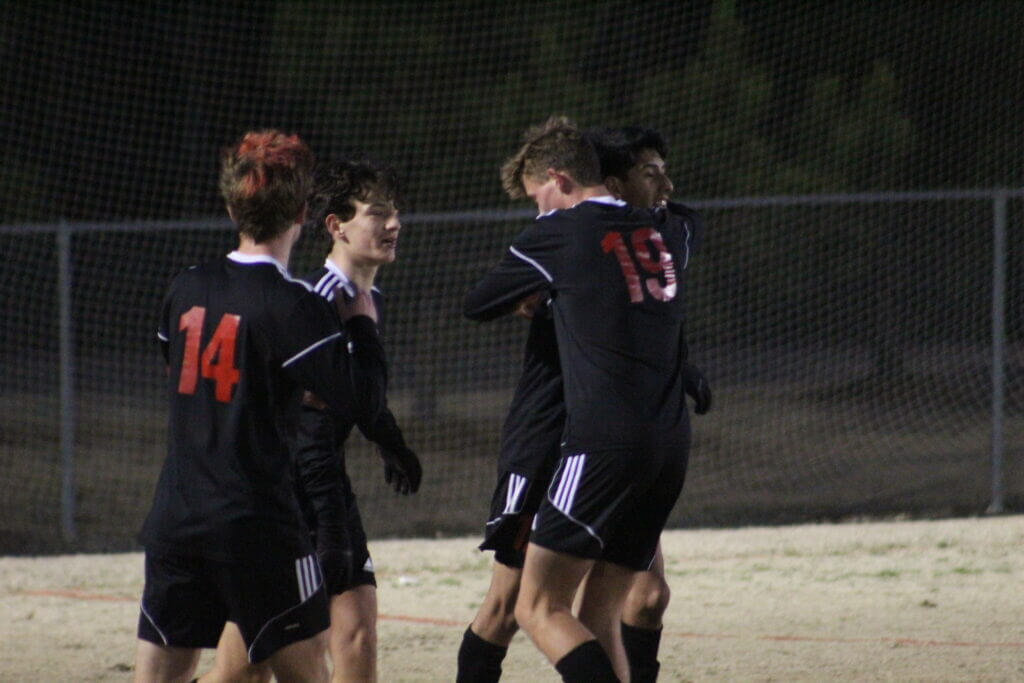 The outcome has been similar to Center Hill matches during the playoffs. After a 5-1 victory over Neshoba Central to open the postseason on Jan. 26, the Mustangs followed with a 7-0 shutout of Grenada to reach the North Half finals.
Long Beach, which has now won four straight 5A South State titles, will face a DeSoto County soccer squad in the state championship for the third straight year. The Bearcats have yet to win a state title against a DeSoto County team, losing to Lewisburg two years ago and to Center Hill last year.
TUESDAY NOTABLES
Northpoint Christian boys 59, Lausanne Collegiate, Tenn. 57 Northpoint had to rally from six points down after three quarters for the two-point win. Christian Gilliland led three Trojans in double figures with 17 points and Darius Naylor added 15 more. Jeremial Chapman also contributed 10 points for Northpoint in the win.
Hernando girls 52, Horn Lake 46 Hernando kept their winning streak going, now at 12 straight, with the six-point victory over the Lady Eagles. Victoria Walton took game-high scoring honors for Hernando Tuesday with 18 points and Andrea Manning came through with 16. Abbey Harrison added 11 for the Lady Tigers.
Northpoint Christian girls 51, Lausanne Collegiate, Tenn. 22 The Lady Trojans remained undefeated in TSSAA II-A conference play with a strong showing against Lausanne. Brylee Faith Cherry led Northpoint in scoring with 14 points and Izzy Carlson came through for 13 points. Leah Jones added 11 for the Lady Trojans.
Horn Lake's Harris to play in Super Bowl LV. Linebacker Darius Harris of Horn Lake, an undrafted free agent coming out of Middle Tennessee State University in 2019, is part of the Kansas City Chiefs roster looking to defend its Super Bowl championship Sunday at Tampa Bay against the Buccaneers. The six-foot-two, 238-pound linebacker has recorded 11 tackles this season with the Chiefs. Harris played under former coach Brad Boyette at Horn Lake High School.