Prep roundup: Quistors sweep visiting Gentry
Photo: Reece Garrison of Olive Branch goes in for a layup in Tuesday's Quistors' victory over Gentry. (Bob Bakken/DeSoto County Sports)
OLIVE BRANCH BOYS BASKETBALL 74, GENTRY (INDIANOLA) 67
Olive Branch boys' basketball coach Eric Rombaugh believes the Gentry (Indianola) Rams squad his team played Tuesday evening will be a serious challenger for a state Class 4A championship.
"Gentry is really good," Rombaugh said. "They're really, really good. I think they're going to make a run at it (championship) this year. For us to get a couple of wins against them shows that we're getting better."
The Rams have lost only twice this season and both times the losses came at the hands of the Conquistadors, but neither time was easy. Tuesday night's 74-67 victory at Charlie Bibbs Gymnasium in Olive Branch was another example of that.
"We play fast, that's what we do," Rombaugh said. "But they play fast too, so it was back-and-forth."
What helped was that Olive Branch was able to jump out to a big lead early, taking a 23-12 lead after one quarter behind Landon Jeffries and Darren Davis, who each contributed seven points in the quarter.
The lead stayed at 11 through the second, as Olive Branch went to the locker room at intermission with a 41-30 bulge.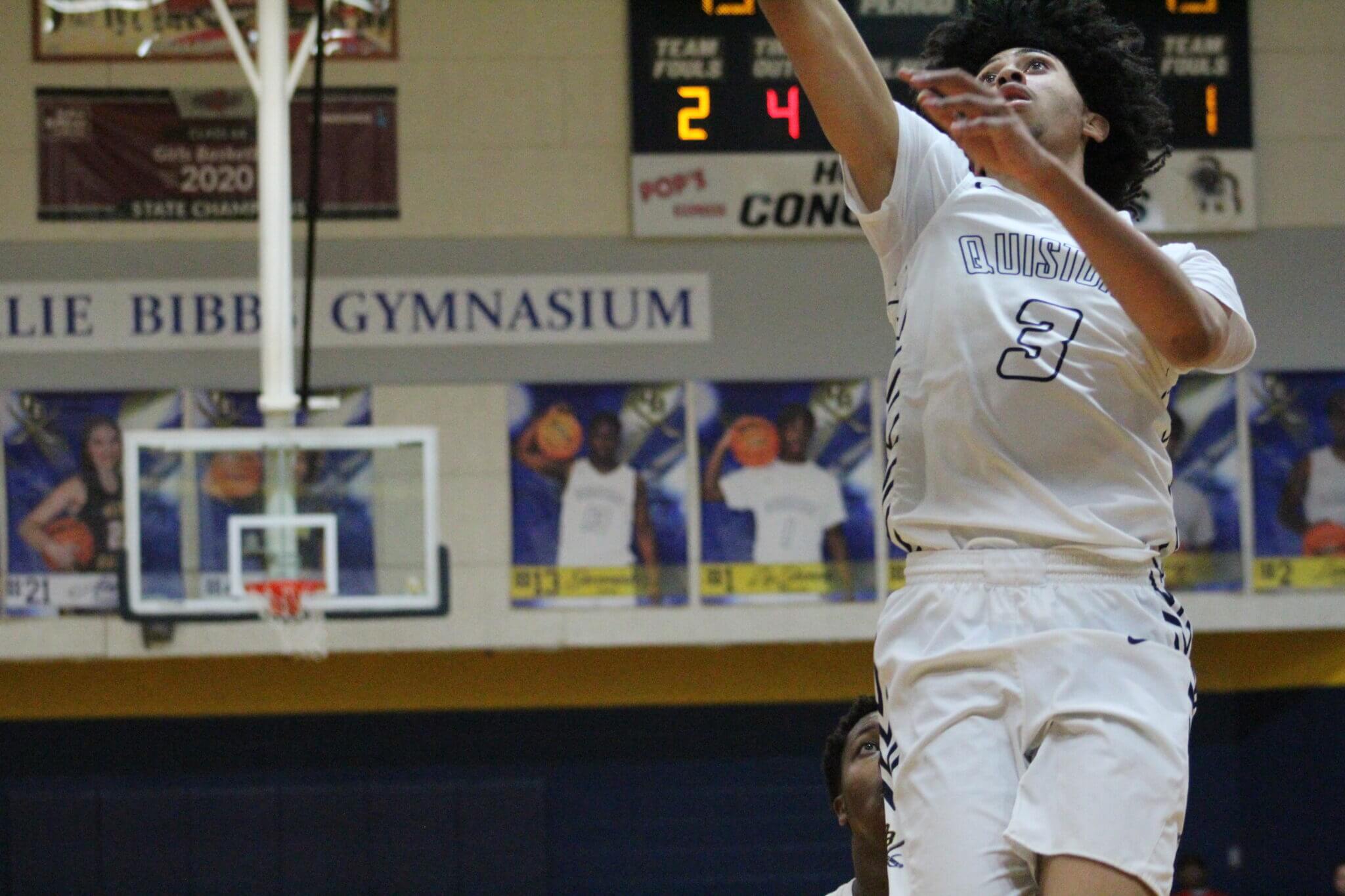 Terry Joyner came out of halftime and scored 12 of his team-high 19 points in the second half, six in each of the third and fourth quarters. Olive Branch held a 55-54 advantage after three quarters and Gentry actually took a brief lead in the final frame before a Conquistador run gave the home team a cushion for the rest of the contest.
"At the end of the day, the difference for us was that we had Terry Joyner and they didn't," Rombaugh said. "He did a great job rebounding and I don't know how many blocks he had, but he had a bunch of blocks."
But Gentry's Chris Minton started to heat things up in the second half, hitting for 11 points in the third quarter and seven more in the final frame on his way to a game-high 31 points for the Rams.
Minton finished with seven treys, three two-point baskets and was perfect in four attempts at the free throw line. Troy Griffin was next for Gentry in scoring with 12 points.
Jeffries and Davis each finished with 14 points for Olive Branch and Jaylyn Tyler added 10 more.
Tuesday, Dec. 14
Boys Basketball
Hernando 62, Lake Cormorant 56
DeSoto Central 62, Byhalia 56
Clarksdale 60, Horn Lake 50
Olive Branch 74, Gentry 67
Lewisburg 68, Independence 38
Southaven at Holly Springs (canceled)
WORTH NOTING…
De'Onte Green led DeSoto Central in scoring with 20 points against Byhalia Tuesday night. Dorian Whitley finished with 10.
Dimp Pernell led Horn Lake in scoring with 22 points and Connor Simms finished with 12 in the Eagles' loss to undefeated Clarksdale.
Terry Joyner led Olive Branch with 19 points in the Quistors' 74-67 win over Gentry. Landon Jeffries and Darren Davis each finished with 14 points.
Hayden Drumwright led Lewisburg in scoring against Independence with 21 points and Josiah Nelson finished with 10.
Boys Soccer
Center Hill 2, Horn Lake 1
Lewisburg 1, DeSoto Central 0
WORTH NOTING…
Hogan Payne of Lewisburg scored the lone goal in the Patriots' 1-0 win over DeSoto Central. Lucas Gaschk made 21 saves in goal.
OLIVE BRANCH GIRLS BASKETBALL 44, GENTRY (INDIANOLA) 38
Rhema Pegues and Addison Howell again led the way for Olive Branch in the Lady Quistors' 44-38 victory over the Lady Rams of Gentry (Indianola) Tuesday evening.
Pegues led the way with 18 points, nine in each half, and Howell added 11 more, with six of that total coming in the third quarter. Taniyah Williams was the only Gentry player in double figures with 14.
Olive Branch took a 9-7 lead after one quarter and increased the margin to 22-13 at halftime behind Pegues' six second-quarter points.
Howell tallied six of her 11 points in the third period and Pegues added five more as the Lady Quistors took a 38-28 lead going into the fourth quarter. Gentry outscored Olive Branch in the final eight minutes but came up short in the final result.
PEGUES, HOWELL JOIN 1K POINT CLUB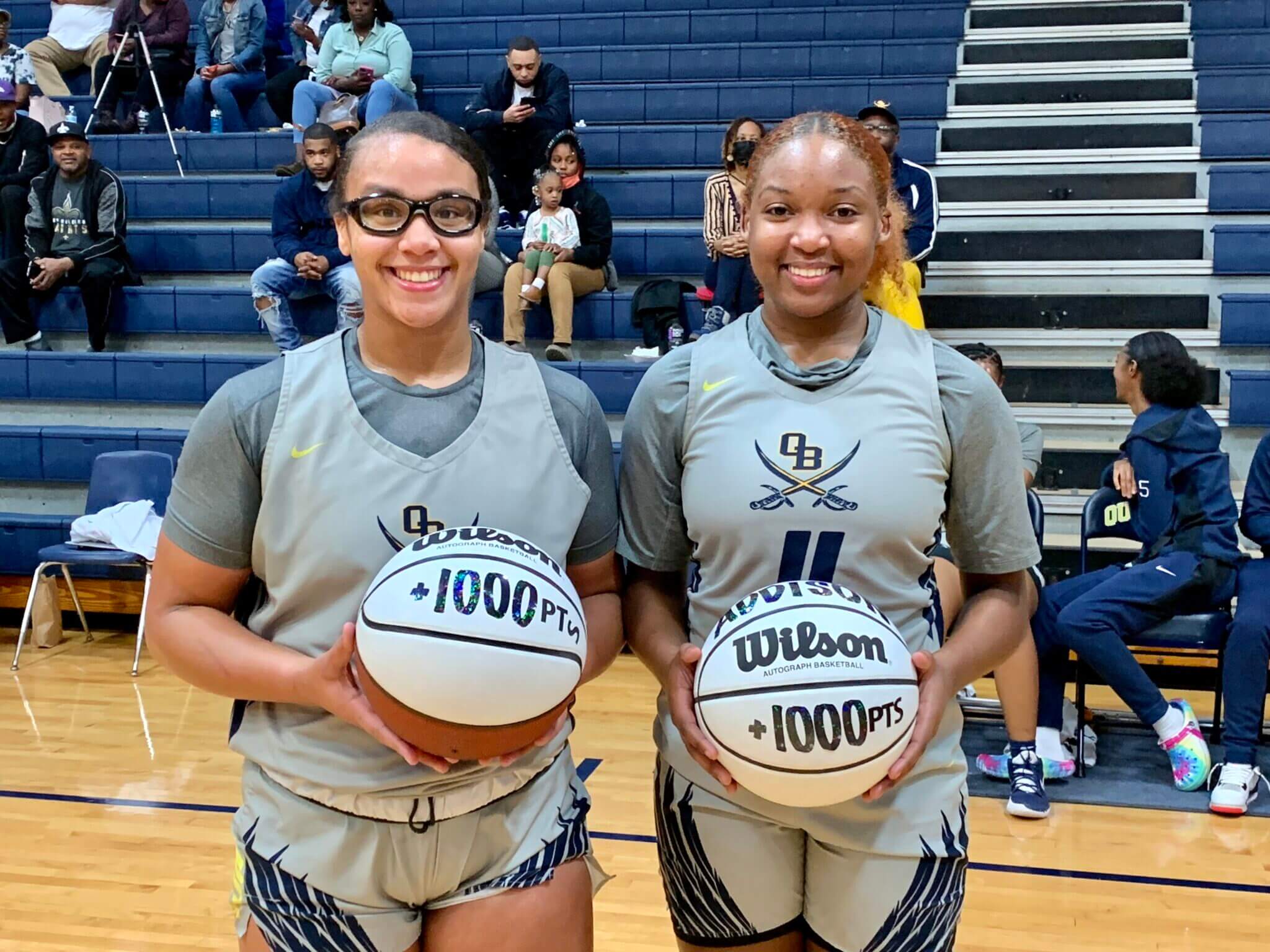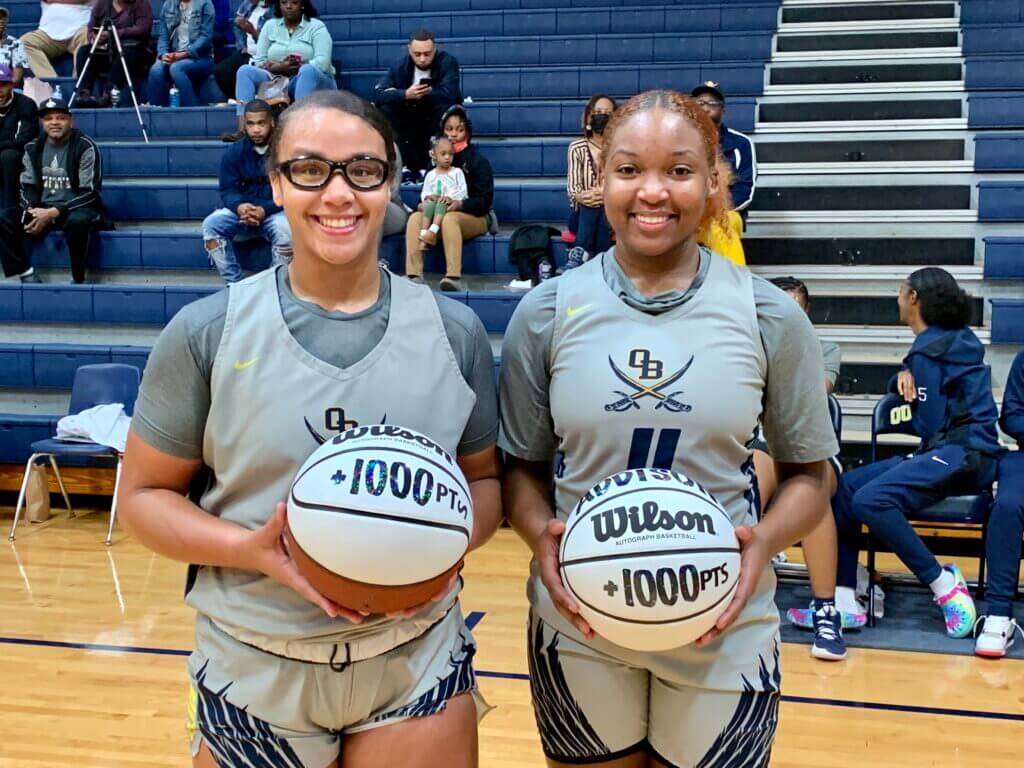 HERNANDO GIRLS BASKETBALL 58, LAKE CORMORANT 55
Hernando could never pull away from county rival Lake Cormorant, but did prevail in a Tuesday morning school-day encounter in Hernando, 58-55.
Abbey Harrison led everyone in scoring with 23 points, followed by Damyia Cummings with 18. Ja'Keria Hawkins finished with a game-high 30 points for the Lady Gators.
Lake Cormorant was held to only four points in the first quarter, as Hernando took a 12-4 lead after eight minutes.
Ten of Harrison's 23 points came in the second quarter but Hawkins found the range before halftime with 14 points, including two three-pointers. The Lady Tigers held just a 30-28 edge at intermission.
Hawkins hit for seven more in the third quarter, but three Lady Tigers, Cummings, Harrison, and Kadreeda Robinson, each filled the basket for four points each and Hernando held the lead at four, 42-38, going into the final period.
Cummings' nine points in the final eight minutes helped Hernando hold off the Lady Gators for the victory.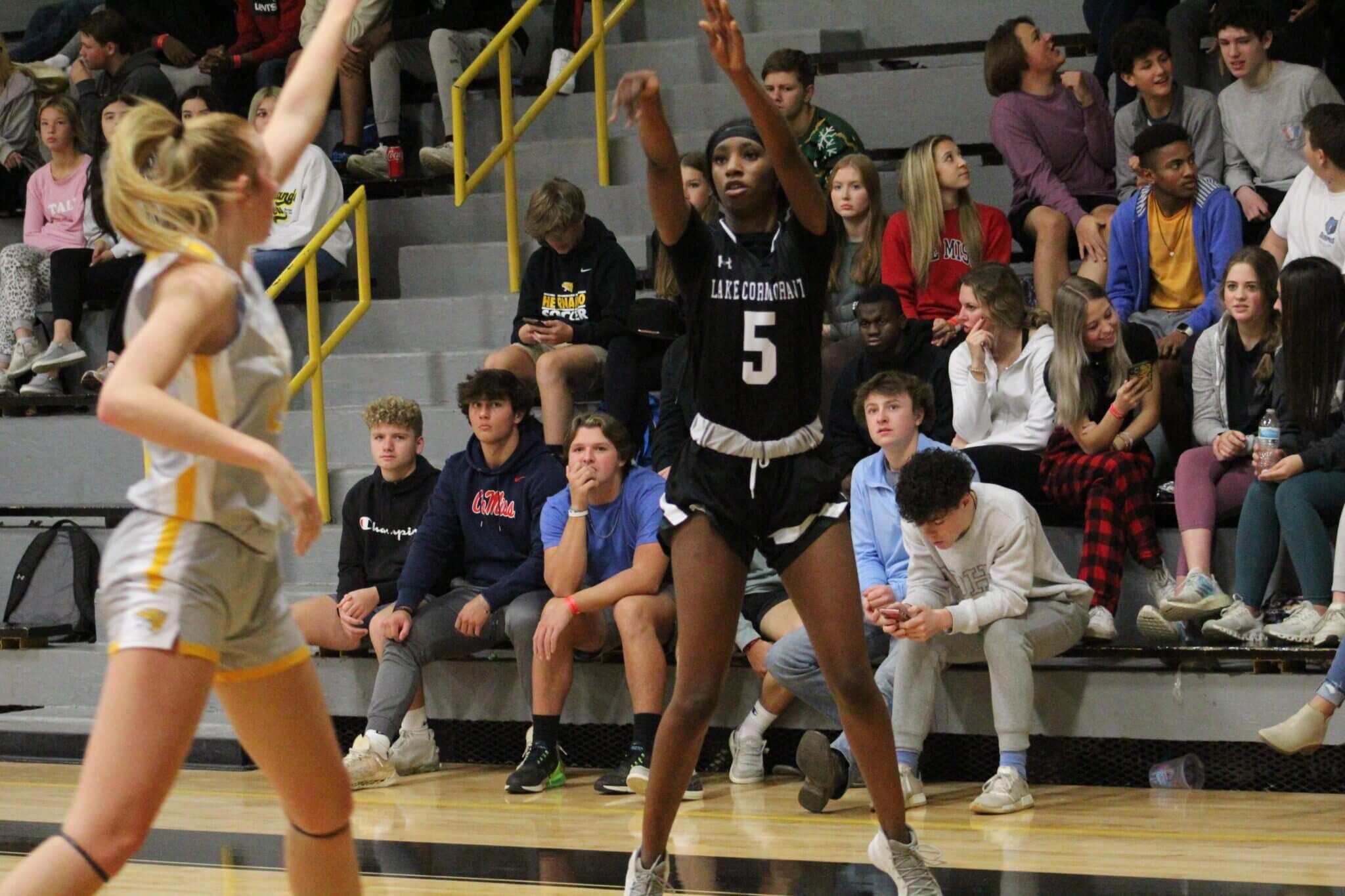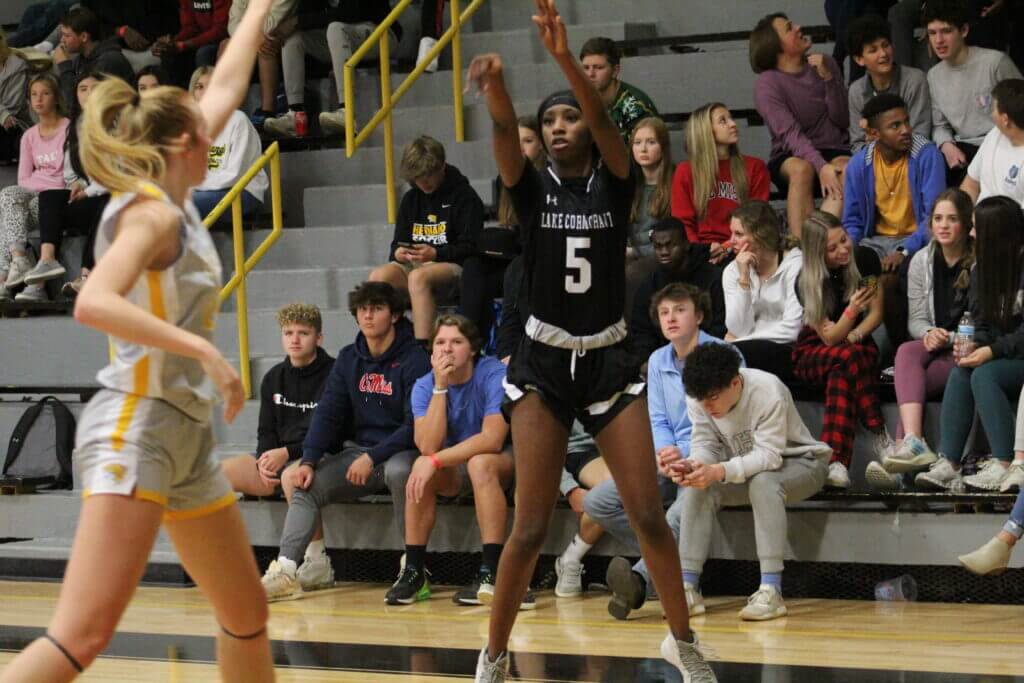 Girls Basketball
Hernando 58, Lake Cormorant 55
DeSoto Central 65, Byhalia 23
Horn Lake 60, Clarksdale 14
Olive Branch 44, Gentry 38
Lewisburg 54, Independence 48
Southaven at Holly Springs (canceled)
WORTH NOTING…
Allison Irby led Lewisburg in scoring with 19 points in the Lady Patriots' 54-48 victory over Independence.
Rhema Pegues led Olive Branch with 18 points and Addison Howell finished with 11 in the Lady Quistors' 44-38 win over Gentry.
Tanaija Bratcher led DeSoto Central in scoring with 18 points in the Lady Jags' 65-23 victory over Byhalia. Reagan Dale finished with 12 and Mya Richardson added 10.
Abbey Harrison scored 23 points and Damyia Cummings finished with 18 for Hernando in the school-day victory over Lake Cormorant. Ja'Keria Hawkins finished with a game-high 30 points for the Lady Gators.
Girls Soccer
Center Hill 2, Horn Lake 1
Lewisburg 2, DeSoto Central 1
Hernando 2, Southaven 0
WORTH NOTING…
Briley Ross scored both Lewisburg goals in the Lady Pats' 2-1 victory over DeSoto Central. 
Hernando goals scored in the Lady Tigers' 2-0 victory over Southaven came from Jenna O'Keefe and Maryn Ludwig. Katherine Bush was the goalkeeper in the shutout.
SPORTS ETC.:
MUSTANGS SIGN FOR JUCOS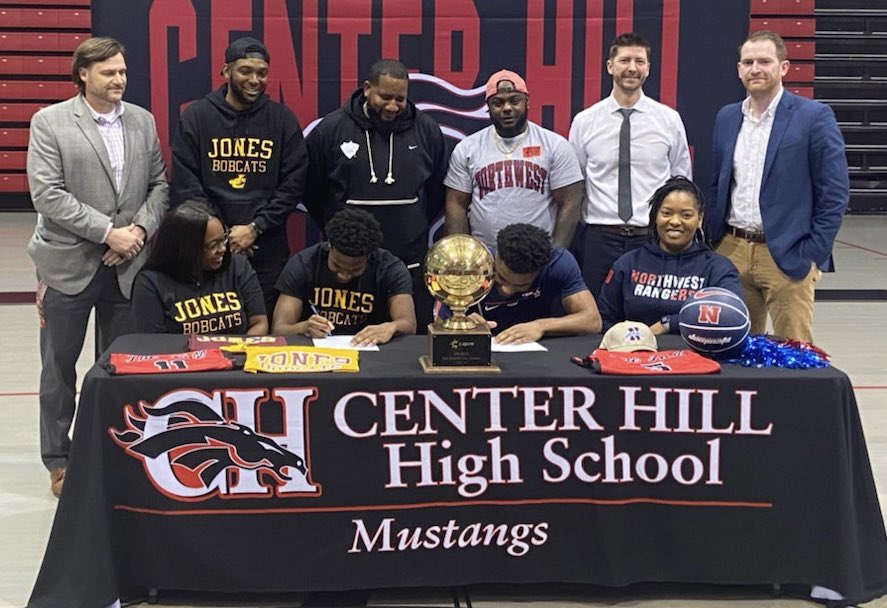 Tuesday's basketball games with Southaven at Holly Springs were canceled with an outbreak of coronavirus reported on the Holly Springs team.
NBA G League Basketball
Birmingham Squadron 113, Memphis Hustle 109
WORTH NOTING…
Freddie Gillespie set a franchise record of 20 rebounds for the Memphis Hustle in the loss to Birmingham.
Monday, Dec. 13
Boys Soccer
Saltillo 3, Lake Cormorant 2
Girls Soccer
Saltillo 5, Lake Cormorant 0