Patriots' Potts to swim at Lake Forest College
Photo: Medals won by Lewisburg High School swimmer Tucker Potts, who Monday signed to swim next season at Lake Forest College, Illinois, an NCAA Division III school outside of Chicago, Illiinois. (Bob Bakken/DeSoto County Sports)
He's a state champion swimmer and on Monday, April 19, Tucker Potts of Lewisburg High School officially decided he would be swimming next for the Lake Forest College Foresters in Illinois.  
Potts is a two-time state champion at the MHSAA state swim meet. He took first in the 100-yard breaststroke in the 2019 meet with a time of 59.34 seconds and last fall was first in the 200-yard intermediate medley in a school-record time of 1:55.52.
Potts also has been a part of the Memphis Tigers Swim Club.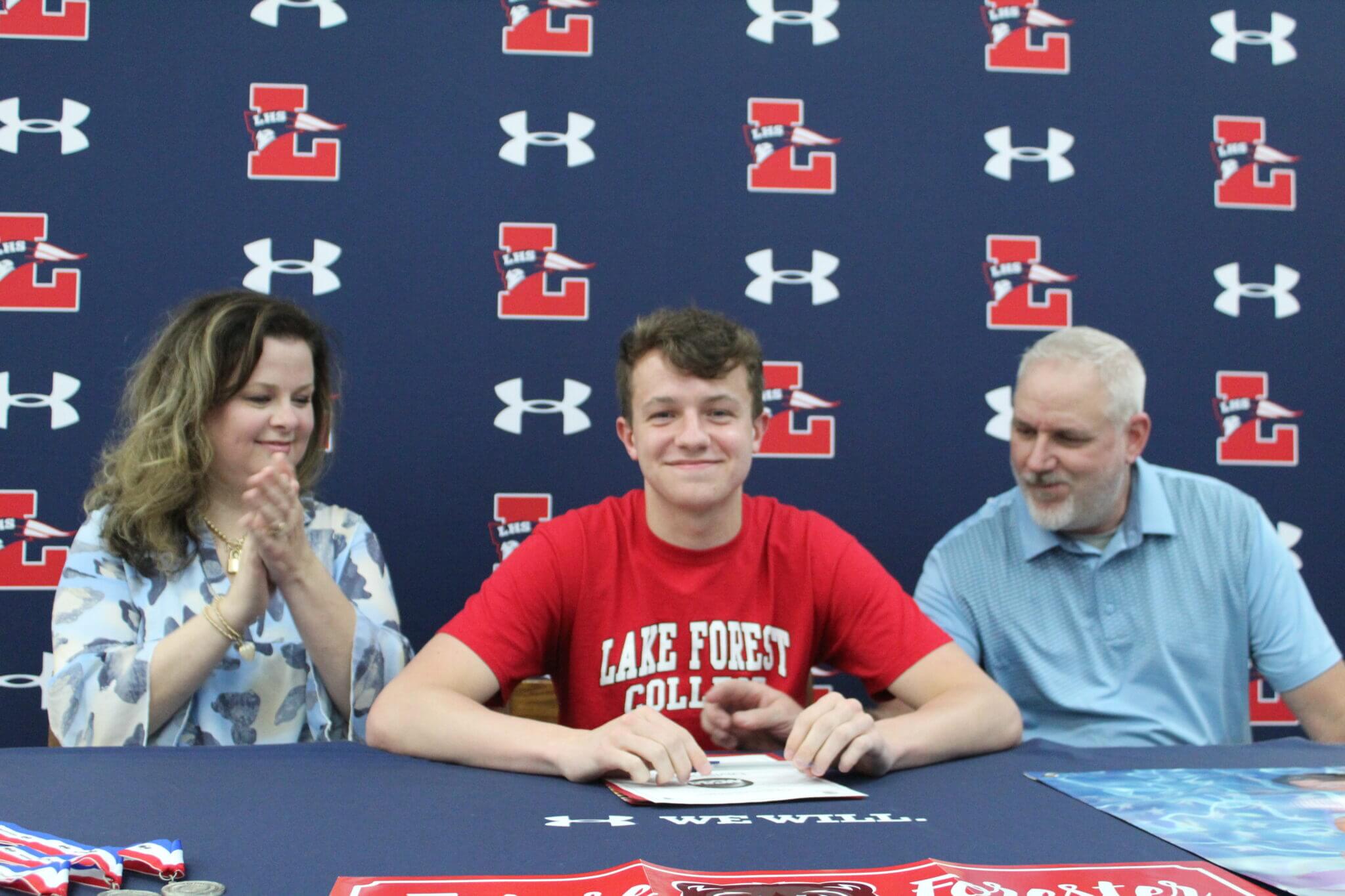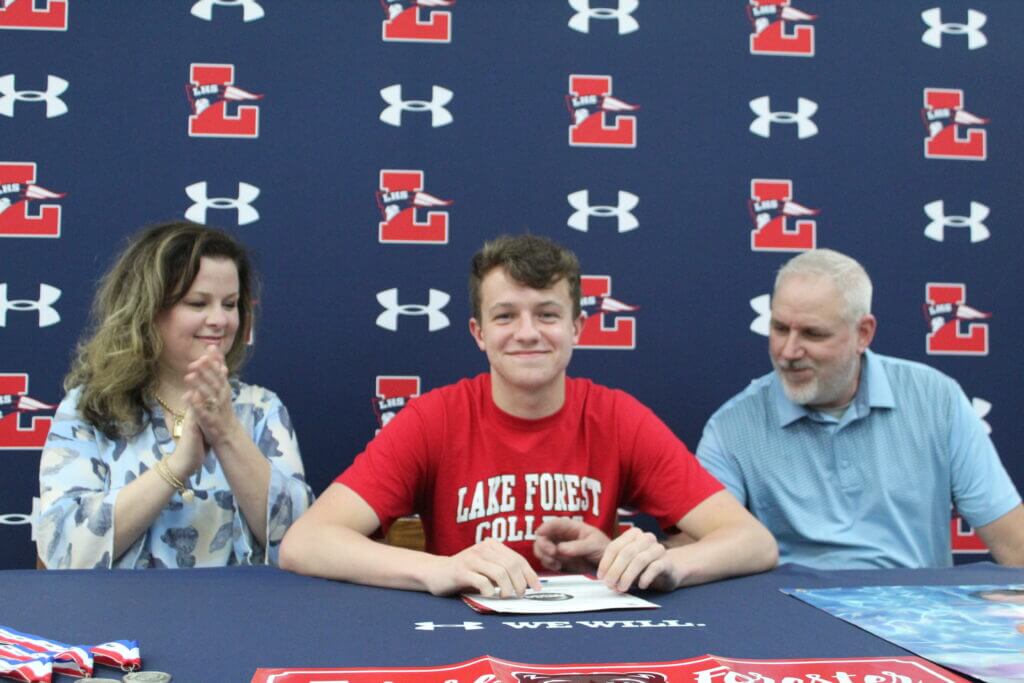 "He has been the heart and soul of our team," said Lewisburg coach Jennifer Clay. "He's going to leave a giant hole and that's going to take us some time to fill that."
Lake Forest College is an NCAA Division III school in Lake Forest, Illinois, which is part of the Chicago metropolitan area north of downtown Chicago. Potts will be swimming for a team coached by Vadim Tashlitsky, who was in his 13th year at the school and 19th year overall in coaching. Lake Forest competes in the Midwest Conference.
Potts said he is looking forward to attending the school.
"I just really liked the coach and the atmosphere of the whole school," Potts said. "It just felt like the place for me to be."
Clay thinks Tashlitsky will like Potts' attitude for competition in the pool.
"He hates to lose," Clay said. "That's what makes him so fast. He hates to lose and he likes to win."
Potts was part of the Lewisburg team that had its highest team finish in school history at the MHSAA state meet, taking fourth overall in the finals at the Tupelo Aquatic Center. The Patriots finished the meet with 50 points and Potts was a big part of that finish.
In addition to his state championship, Potts was a second-place finisher in the 100-yard breaststroke, the event he won in 2019. His 57.83 time in that race is also a school record.
Potts, who expects to swim the breaststroke and may be involved in the intermediate relay, said he plans to study computer science while at Lake Forest College.