Patriots open with wins against Hawks
Photo: Players from Lewisburg and Holly Springs scramble in a diving effort to get the basketball during Thursday night's contest. (Bob Bakken/DeSoto County Sports)
Thursday marked the start of a new basketball season and for Lewisburg coach Adam Tipton it was not a start for a basketball season, but it was the start of two basketball seasons for the veteran DeSoto County coaching mentor.
Having assumed the reins of the girls' basketball team after the departure of Jason Greer last spring, Tipton becomes likely the only MHSAA 6A coach to lead both boys' and girls' teams at the same school.
"It was fantastic," Tipton said after his teams both started with victories Thursday night over Holly Springs. "When you're surrounded by great people and great kids, it's easy."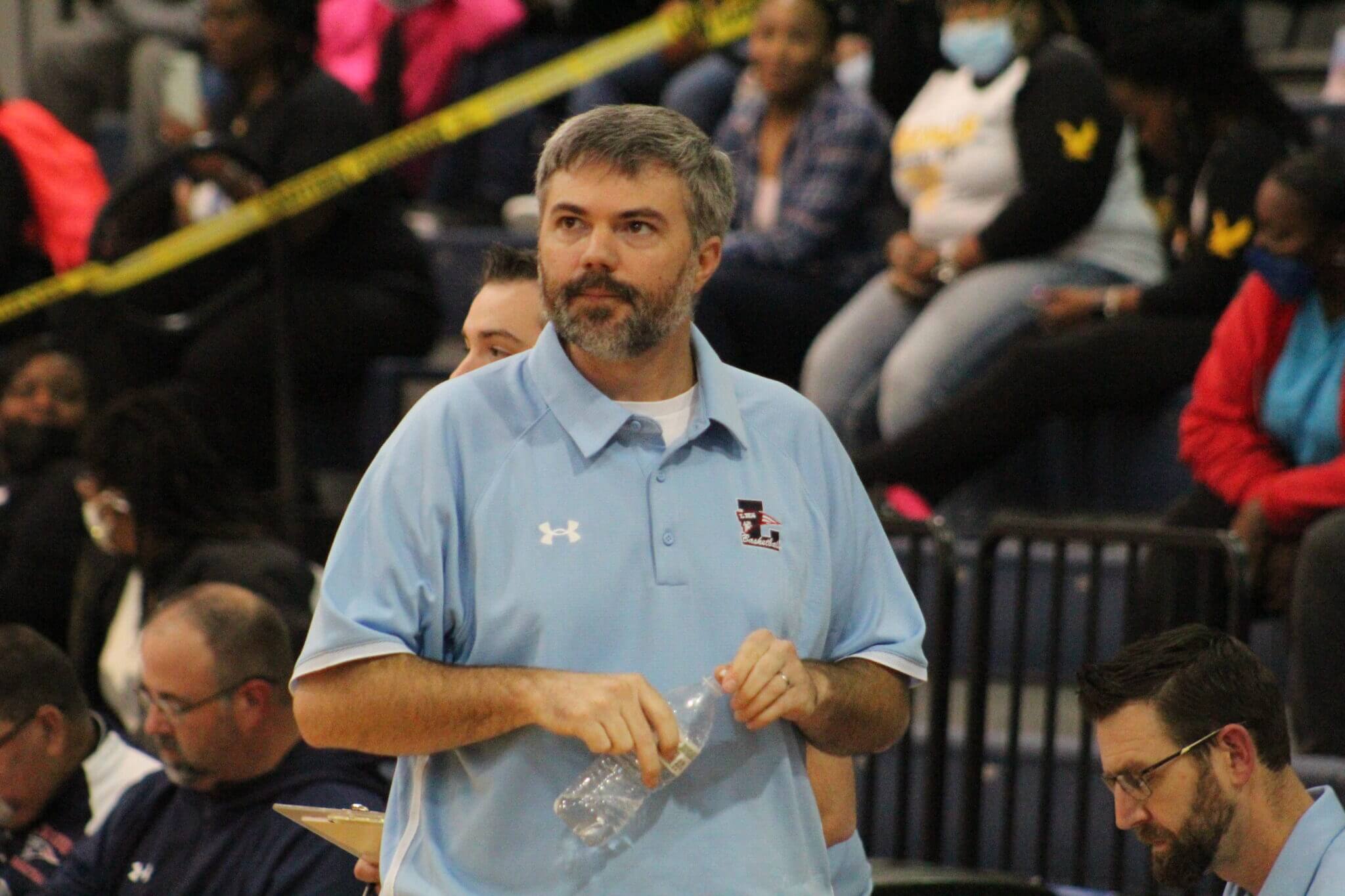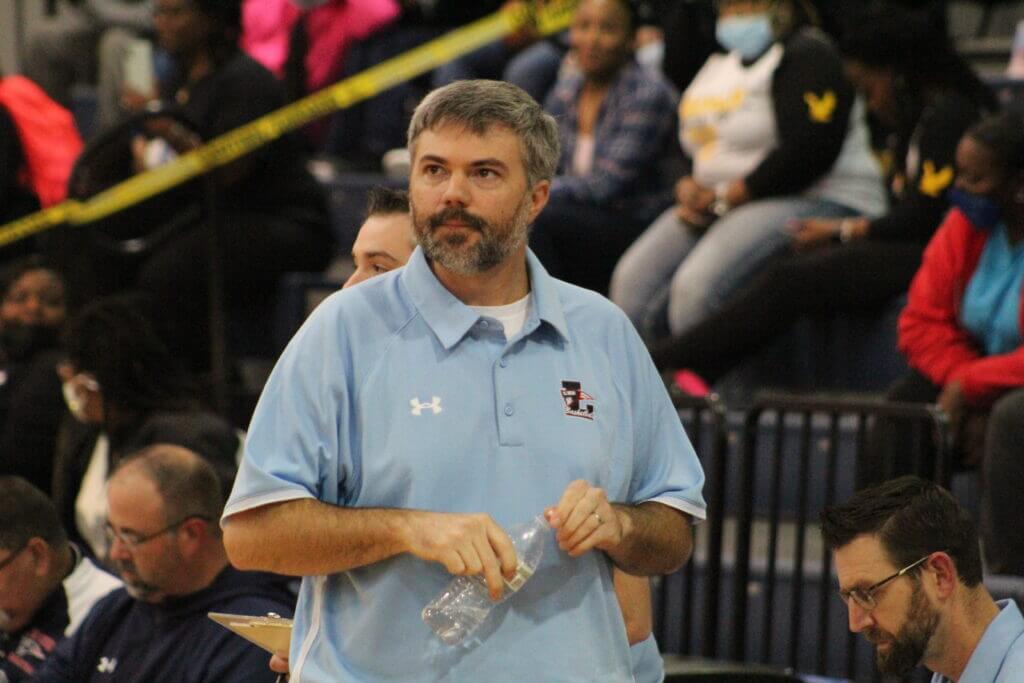 But Tipton is not the only coach with dual roles at a school in DeSoto County, as Barry Gray coaches both boys and girls at Northpoint Christian.
Lewisburg took the floor for the first time in the 2021-22 season and came away with two wins against Holly Springs. The Patriots claimed an 87-68 victory in the second game, after the Lady Patriots opened the evening with a 54-33 win.
LEWISBURG BOYS 87, HOLLY SPRINGS 68: Hayden Drumwright led the way for the Patriots with 24 points in the season-opening victory. Drumwright, a junior guard, scored 14 of his 24 points in the first half and added a pair of three-pointers among his 10 second-half points.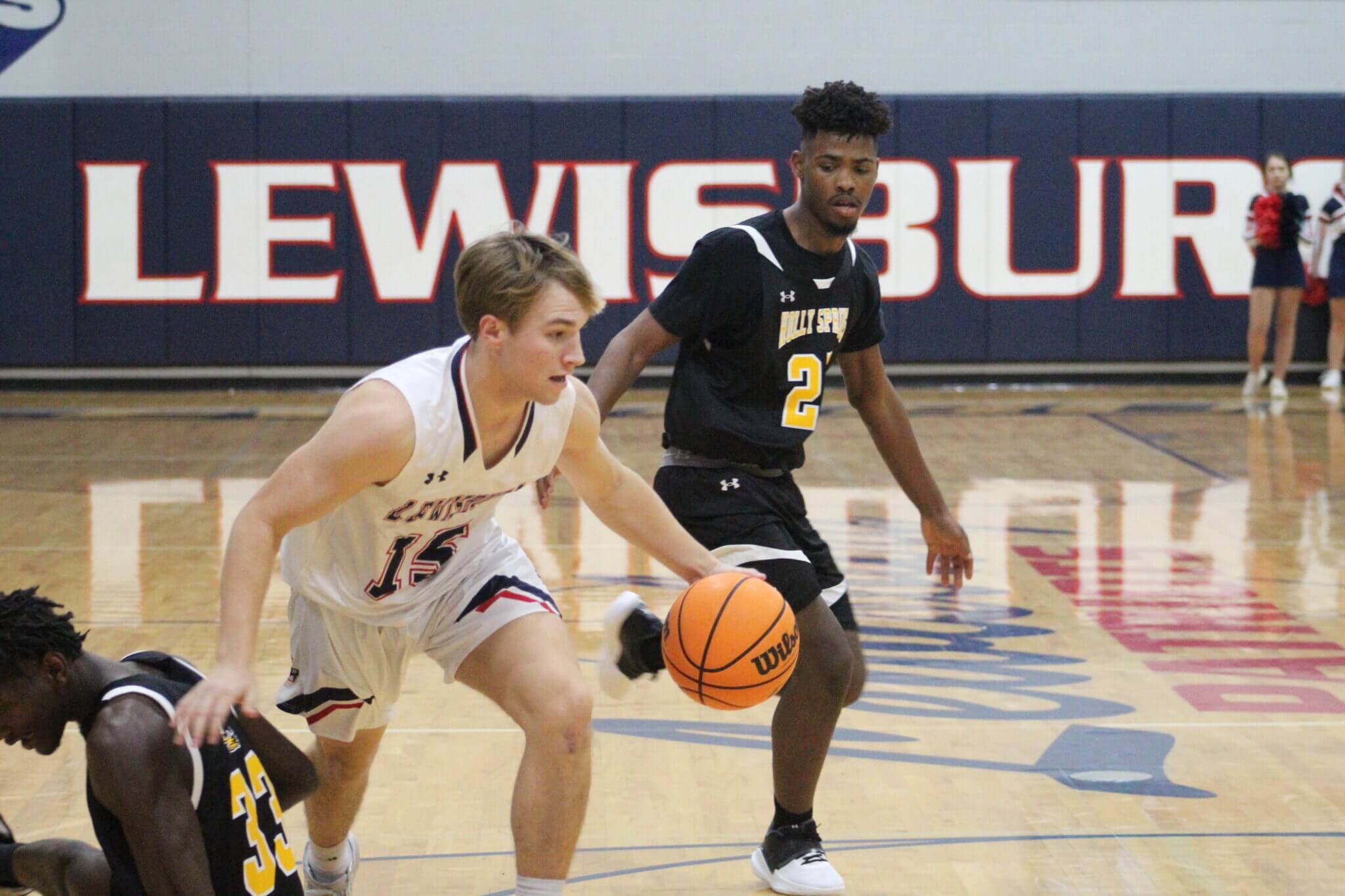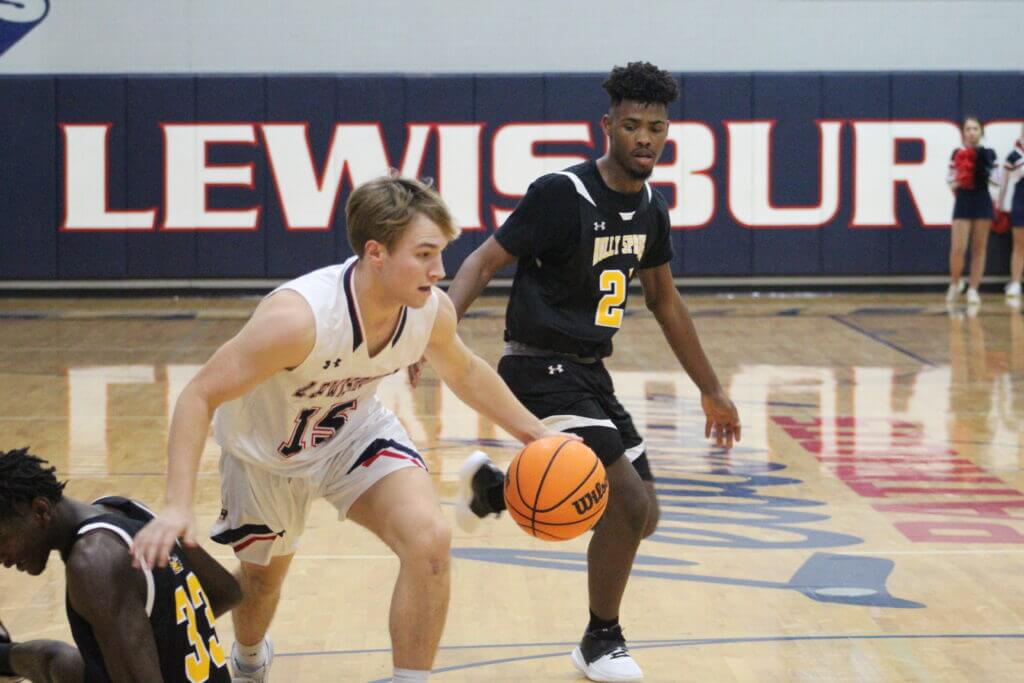 "He shot the ball well tonight," Tipton said. "He is playing out of position early to help out our rotation because we're waiting on a couple of guys to come out of football and a couple of injuries we're having to work through."
Joe Nelson and Noah Jorgenson each added 16 points for the Patriots and Amarian Davis finished with 15 more. De'Drick Faulkner was the Hawks' leading scorer with 16 points.
Lewisburg took a 27-15 lead after one quarter and led 44-28 at halftime. At one point in the second half, the Patriots had as much as a 25-point lead before Holly Springs made a strong comeback to get within 10 at 73-63 before Lewisburg ran off and put the game away in the final minutes.  
"We've got a bunch of young kids that gotta learn how to finish a ball game," Tipton said. "It was a good learning experience for them. Our guys definitely gotta do a better job of keeping that lead they worked so hard for."
LEWISBURG 54, HOLLY SPRINGS 33: The Lady Patriots quickly took charge of the Lady Hawks with a 16-1 lead after one quarter and led 29-13 at halftime. Lewisburg extended the lead to 43-22 after three quarters as they fashioned a victory for their new coach in his girls' debut.
Allison Irby was the pacesetter early in the game with eight first-half points and Allie Carroll took over in the second half with eight points after halftime to finish with a total of 14 for the contest.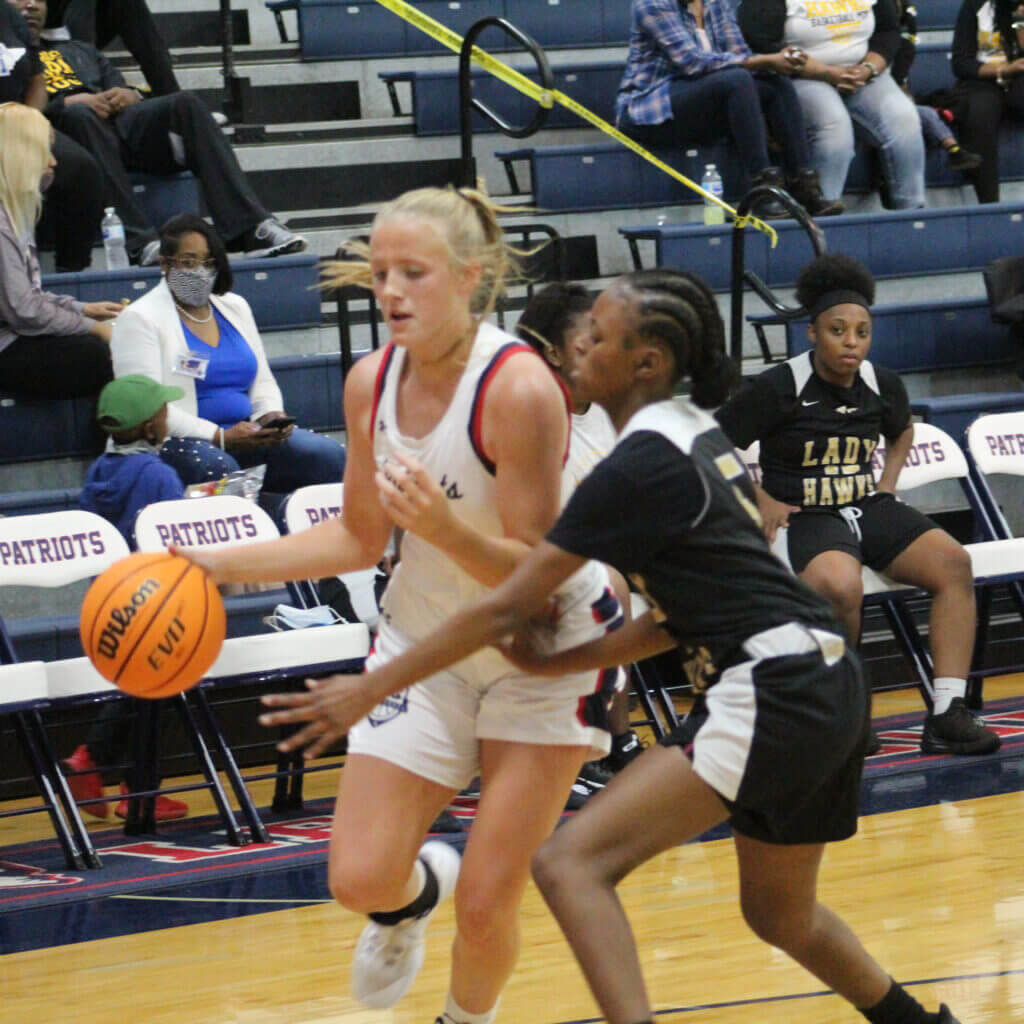 "She's a player," Tipton said about Carroll, a sophomore. "She's definitely one of the more competitive kids I've ever coached. I'm really looking forward to watching her grow over the next few years and seeing her lead our program."
Jakyria Hankins led Holly Springs in scoring with a game-high 15 points, 10 of which came after halftime.
"Our girls were doing an excellent job of spacing and communicating," Tipton said. "They played extremely hard, so it was a great start for them and an exciting start for them."
WORTH NOTING:
Center Hill boys basketball defeated South Panola 100-45 to open the season and give new coach Daniel Forbes a victory in his first game as new Mustangs coach. DeShun Dunn was the leading scorer for Center Hill with 21 points.
Center Hill girls basketball defeated South Panola in the first contest of the evening 69-44 behind Jairya Rankins' 23 points, including six-for-six from three-point range. Zarria Shipp scored 12 and Kayleigh Prentiss added 11 for the Lady Mustangs.
Oxford girls' basketball defeated Southaven 37-12.
Northwest Mississippi Community College defeated Mississippi Delta 44-25 in the regular season finale for the football Rangers, who now move into the MACCC playoffs.
In soccer, Southaven boys beat Byhalia 13-0 and Southaven girls won 7-0. New Albany at Lake Cormorant soccer contests were canceled Thursday night with no reschedule date set as yet.
Hernando High School basketball senior Abbey Harrison was named a top ten senior player in Mississippi by a service called Mississippi Play Sports. Rhema Pegues of Olive Branch is also on the list.