Patriots fourth-quarter rally comes short against Kosciusko
Photo: Lewisburg quarterback Gunnar Gilmore looks to throw as he is rushed in Friday's game against Kosciusko. (Jody McRee/DeSoto County Sports)
After an impressive 2-0 start to the high school football season, the Lewisburg Patriots were stopped and kept from making it 3-0 with Friday night's 19-14 Kosciusko victory at Lewisburg.
Patriots quarterback Gunnar Gilmore and receiver Matthew Osteen gave Lewisburg an early 7-0 lead in the first quarter, as Gilmore threw an eight-yard pass to Osteen for the touchdown and a 7-0 lead.
But Kosciusko quarterback Caden Greer answered with the first of his two scores of the evening, running for an eight-yard score with 2:38 remaining in the quarter to tie the contest at 7-7 after one.
Greer would then connect with receiver Lee Wade for a 13-yard pass and a score with just 37.2 seconds left in the first half, however the extra point kick was blocked and Kosciusko went to halftime with a 13-7 lead.
Again, in the second half, Lewisburg scored first as Gilmore finished a drive with a short one-yard touchdown run in the final 32 seconds of the third quarter for a 14-13 lead Luca Gaschk again hit the extra point kick.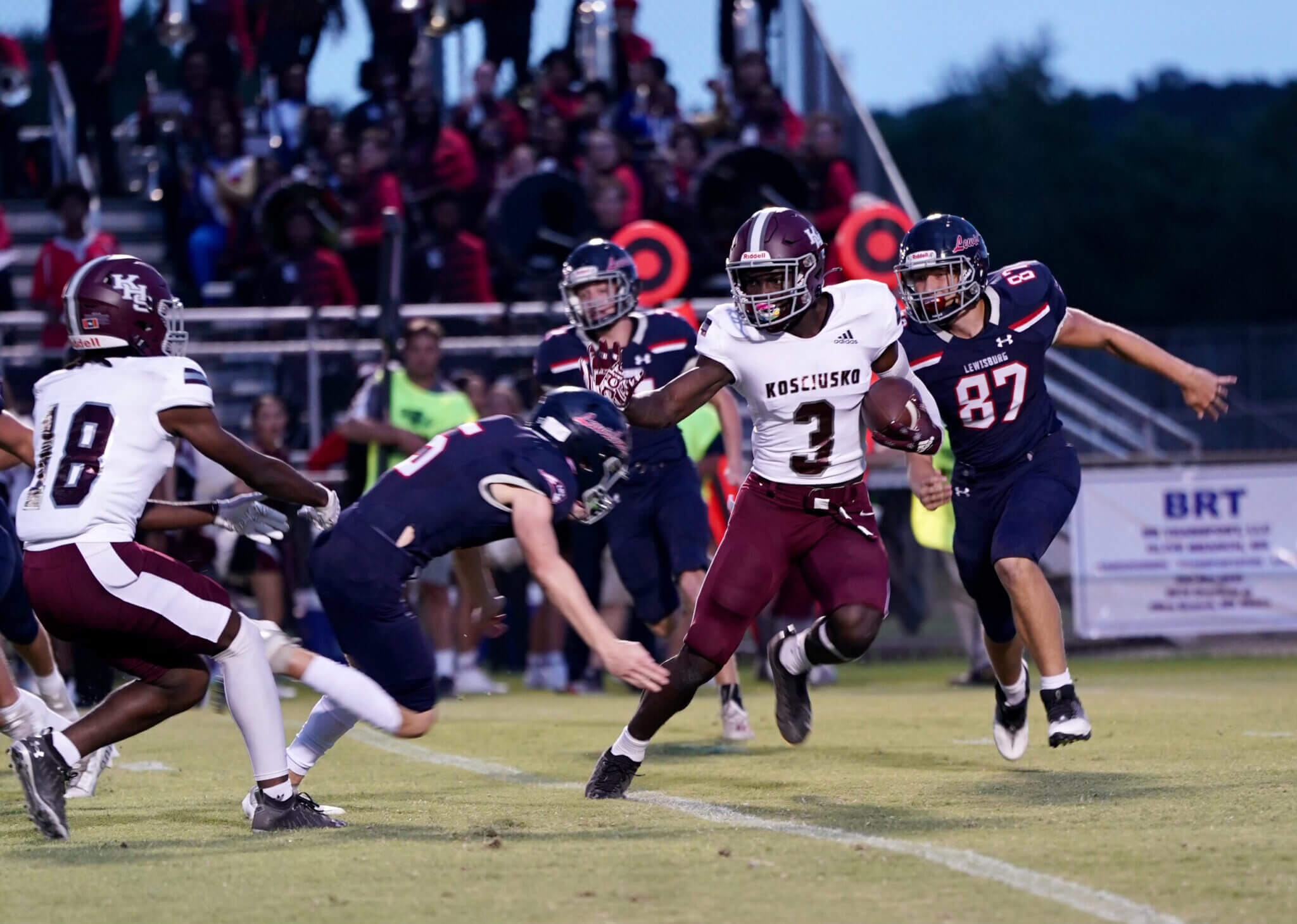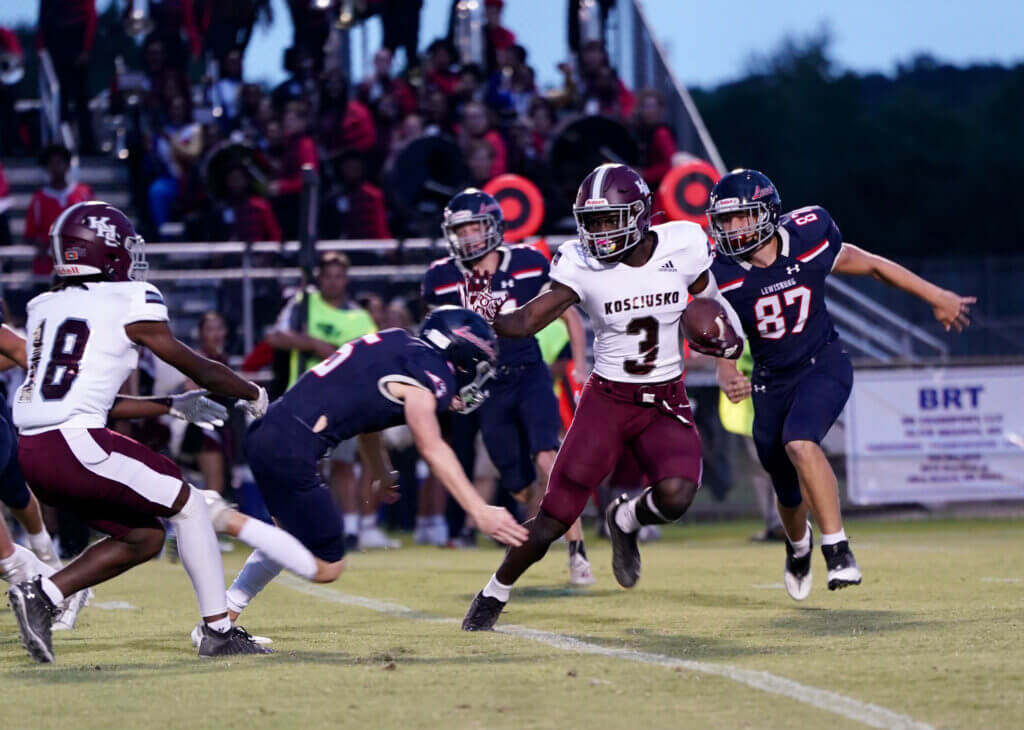 But Greer and the Whippets would answer again to score what became the winning points of the contest. Greer completed a Kosciusko drive with a 15-yard sweep off the right end for the touchdown. A try for two points came up short but the Whippets had a 19-14 lead they protected the rest of the contest.
Both teams are now 2-1 for the season, as Kosciusko recovered from a 20-7 loss to Winona the previous week. Lewisburg had forged a 2-0 record for just the second time in history before Friday's loss.
Kosciusko ground out 323 yards of total offense against Lewisburg's 221 yards Friday night. Greer threw for 154 yards and a touchdown, Gilmore tossed for 87 yards and a touchdown, but was intercepted three times. Wade caught seven passes for 73 yards and a score.
DJ Green of Lewisburg led all rushers with 85 yards in 10 carries.
Elsewhere in DeSoto County football Friday night:
Lake Cormorant 22, Horn Lake 0
The Gators bounced back from an 0-2 start to win the traveling Lake Bowl trophy against rival Eagles.
Southaven 33, Oxford Lafayette 28
Southaven won after a last-second pass completion by Lafayette came up just one yard short as time expired.
DeSoto Central 46, Briarcrest Christian, Tenn. 34
Jaguars force seven Briarcrest turnovers in the road victory. Andrew Moore threw for 263 yards, threw for a touchdown, ran for 114 yards and two scores. Ethan Minor caught four passes for 114 yards and a touchdown.
Collierville, Tenn. 42, Center Hill 0
Grenada 15, Hernando 13
The Chargers scored a touchdown with 1:39 left to win the close contest.
Northpoint Christian 49, MIddle College 8 
Northpoint quarterback Jack Patterson threw for 229 yards and two touchdowns, Justin Henderson caught eight passes for 50 yards, Christian Gilliland ran for 97 yards and a touchdown on seven carries.
Starkville 42, Olive Branch 10
The Yellowjackets took a 42-0 lead before Quistors' Britten Taylor's touchdown came with a 50-yard catch and run for a touchdown with 11:35 remaining in the contest. Britten Taylor of Olive Branch has one catch for 50 yards and a touchdown.