Northpoint's Gold to coach in AutoZone Liberty Bowl All-Star Game
Photo: AutoZone Liberty Bowl High School All-Star Game head coaches James Thomas and Northpoint Christian's Tyler Gold. (Bob Bakken/desotocountynews.com)
Northpoint Christian School football coach Tyler Gold Wednesday was announced as one of the two head coaches for the 20th annual AutoZone Liberty Bowl High School All-Star football game.
Gold, in his 10th season as a head coach and fourth at Northpoint Christian, was announced to lead the Blue team in the annual classic, set for Dec. 10 at Memphis University School.
"The AutoZone Liberty Bowl High School All-Star Game gives the fans an opportunity to see local talent they may not have seen," said Gold. "Because of the exposure the All-Star Game has created over the past years, there has been an increase in the appreciation for the overall talent that the Memphis area has at all levels."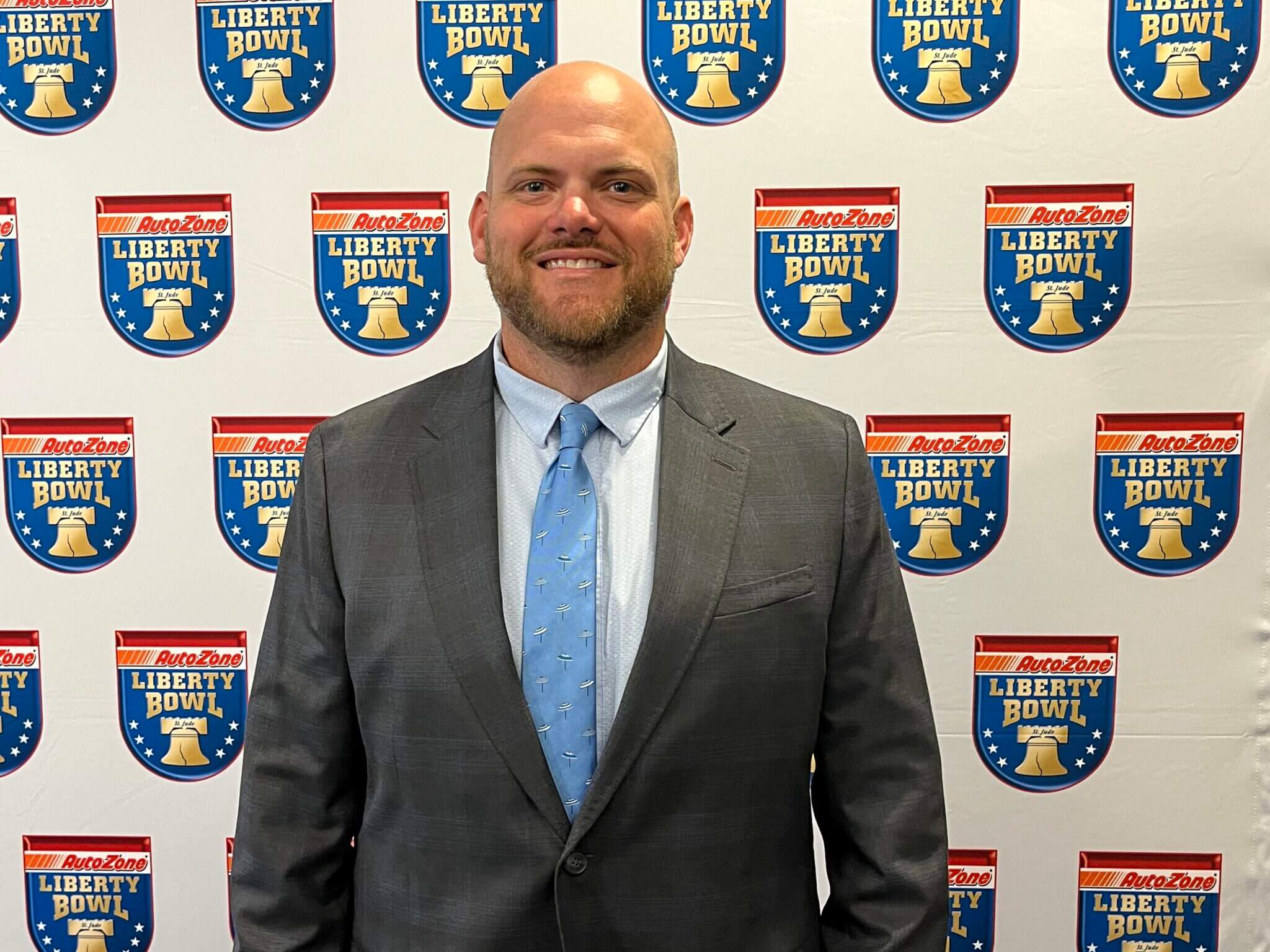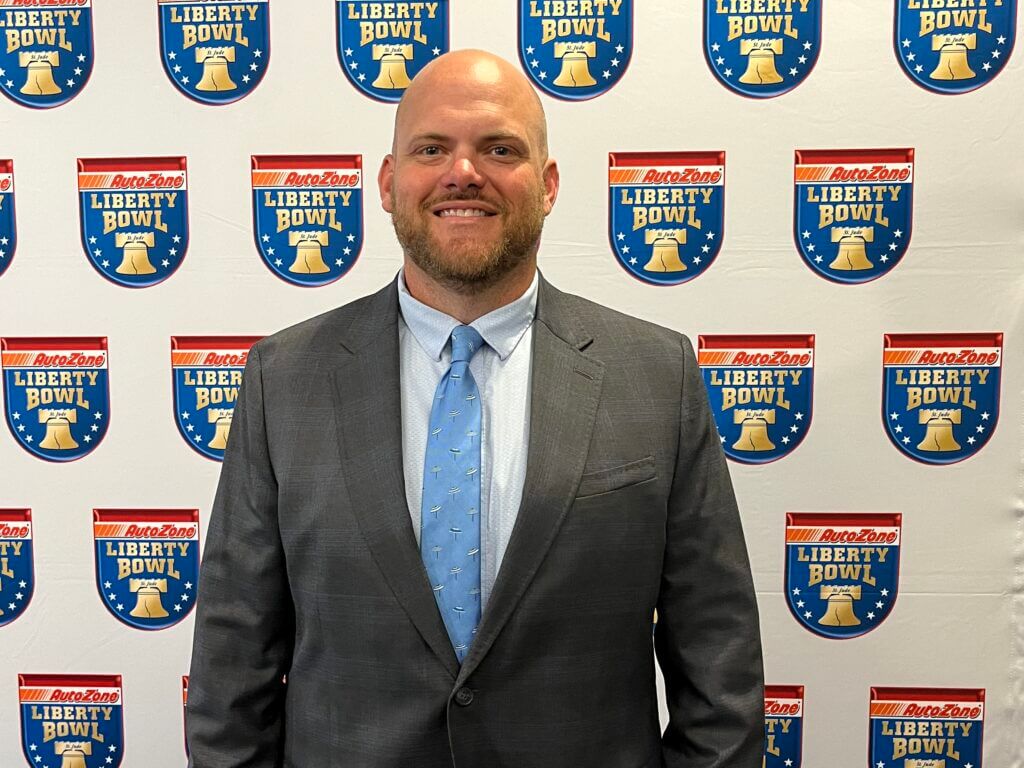 The Trojans' football leader came to Northpoint from Fort Myers, Florida, where he coached Evangelical Christian School. This year's Trojans enter a key contest against Evangelical Christian School of Cordova, Tenn. Friday night with a 4-3 record.
Gold was an assistant for the Blue in last year's All-Star contest, which the Blue team won by a score of 37-0. In the 19 previous years of the game, the Red has a 10-9 lead in the series. 
"Once the ball's down we're going to go play ball," Gold said about his approach to coaching all-stars in the contest. "We've got a great group of coaches assisting and we get a week to share ideas. It's going to be fun but we are also going to let the kids know that there's a scoreboard out there and let's go try to win this thing."
The Northpoint coach Wednesday noted the play of one of his former players, Darius Naylor, who took part in the game last year, which garnered attention for him to be signed by Palmetto Prep Academy, South Carolina, where he is this season.
Assisting Gold on the coaching staff will be Joe Rocconi (Collierville), C.J. Marshall (Bolton), Rodney Saulsberry (Whitehaven), Slade Calhoun (Munford), and Tommy Miller (Arlington).
Coaching the Red team will be Houston High (Germantown) coach James Thomas, who is coaching in his fifth year at Houston.
The teams are still to be chosen and nominations are to be submitted to the AutoZone Liberty Bowl by Nov. 4. The selections come from a committee comprised of area head coaches and other football analysts. Players must be nominated by their head coach and are chosen based on character, on-field achievement and classroom performance.
The AutoZone Liberty Bowl Game is Dec. 28 at Simmons Bank Liberty Stadium in Memphis.