Mustangs blanked by visiting Warriors
THE VITAL STATISTICS
Prep football
Southaven 22, Lake Cormorant 20
Grenada 27, DeSoto Central 20
Lausanne Collegiate, Tenn. 53, Hernando 28
Little Rock Christian Academy, Ark. 59, Center Hill 0
Evangelical Christian, Tenn. 8, Olive Branch 7
THE DETAILS…
A long night for the Center Hill football Mustangs, made a bit longer by a 15-minute delay at the start when lightning was observed inside of 10 miles away from Mustang Field before kickoff, got a lot longer when Little Rock Christian Academy (LRCA) left Olive Branch with a 59-0 victory.
The result kept the Warriors unbeaten at 4-0, while Center Hill dropped to 1-3 ahead of the start of Region 1-6A action next week at Southaven. Next week's contest will be the first region game for Center Hill as a 6A school since reclassification ahead of the start of the football season.
"We've got a bunch of young guys starting and we're missing a bunch of starters," Center Hill coach Alan Peacock said. "At the end of the day, the guys that are out there have to be able to play and get the job done."
But it was difficult to get anything going for Center Hill, as the Mustangs offense got the football with the opening kickoff, but fumbled the ball to the Warriors on the opening drive.
LRCA took advantage of the fumble and scored on Jayvean Dyer-Jones' three-yard touchdown run for a 7-0 lead with 7:24 left in the first quarter. That began a downward spiral for Center Hill they could never recover from.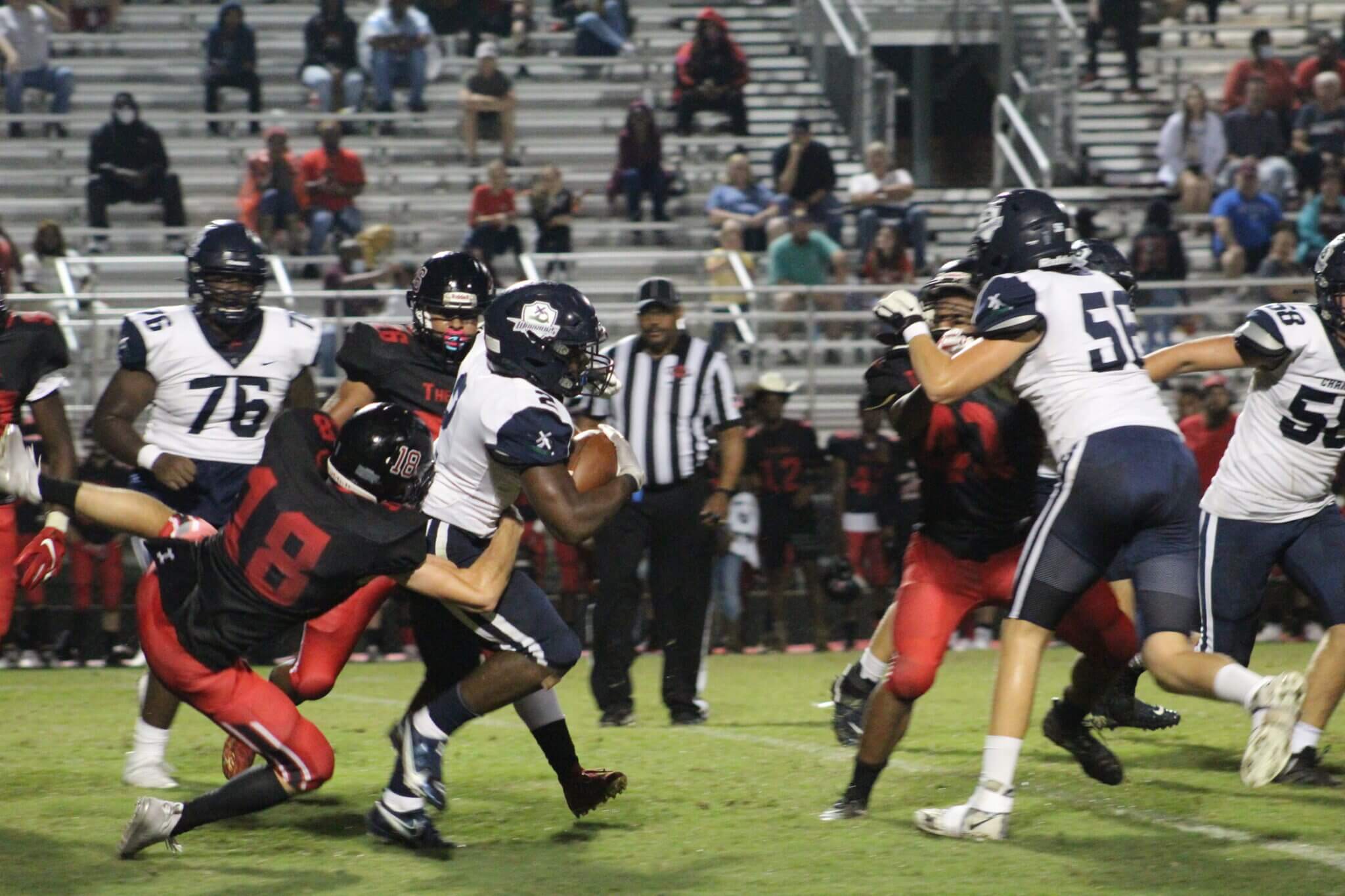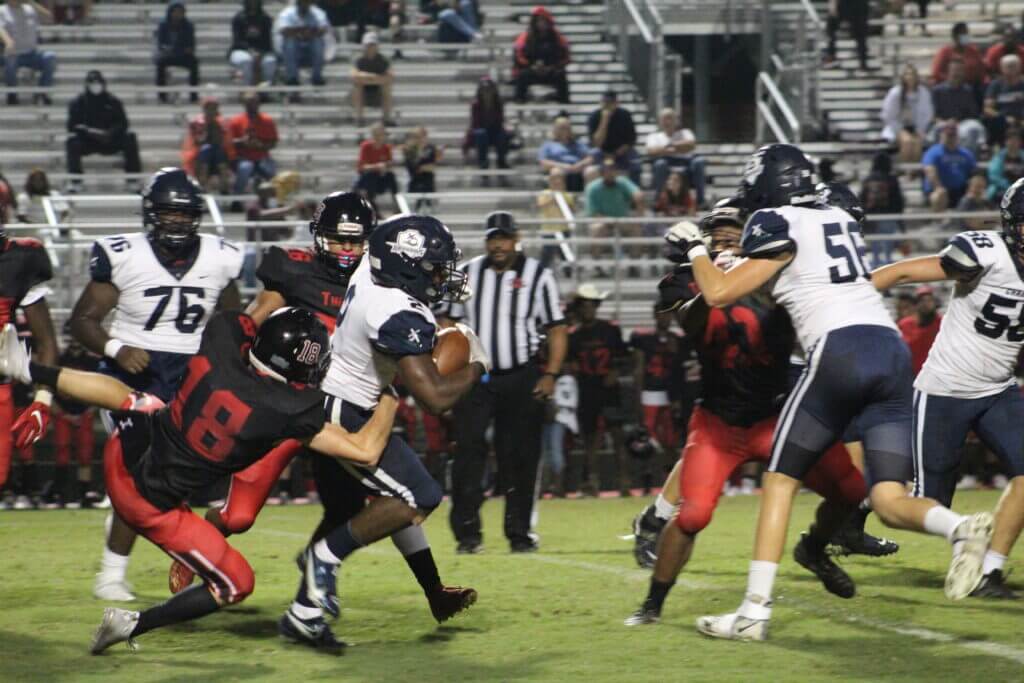 The Warriors took a 14-0 lead to the end of the quarter when Dyer-Jones' second touchdown, a 40-yard blast through the Center Hill defense came with 3:12 left in the quarter.
The visitors would add a short run by Brian Gittens and a 42-yard pass catch and run from Ben Ridings, along with a 24-yard field goal, for a 31-0 lead at half time.
In the second half, a nine-yard touchdown pass to Eli Cooper hiked the score to 38-0 Warriors, and Gittens' 29-yard scoring run, increased it to 45-0 heading into the final quarter.
In the final 12 minutes, Gittens took it in from 17 yards out on the ground and followed that with an 18-yard pass reception as the running clock was expiring for the final score.
Center Hill's offense struggled for much of the game trying to dent the stingy Warrior defense and when it looked like it was starting to move, a couple of fumbles stifled any further movement forward.
Peacock thought his team would be able to do more against LRCA than they did.
"They're really a little better than I thought the were and I expected us to do a lot more than we did," Peacock said. "We started out bad, shooting ourselves in the foot (with the early fumble)."
Center Hill dropped to 0-35 all-time when scoring less than 10 points and it was the first time the Mustangs have been shut out this fall, one week after being held to just a touchdown in a 47-6 loss at Collierville, Tenn. last week, meaning Center Hill has given up 106 points in the last two games combined.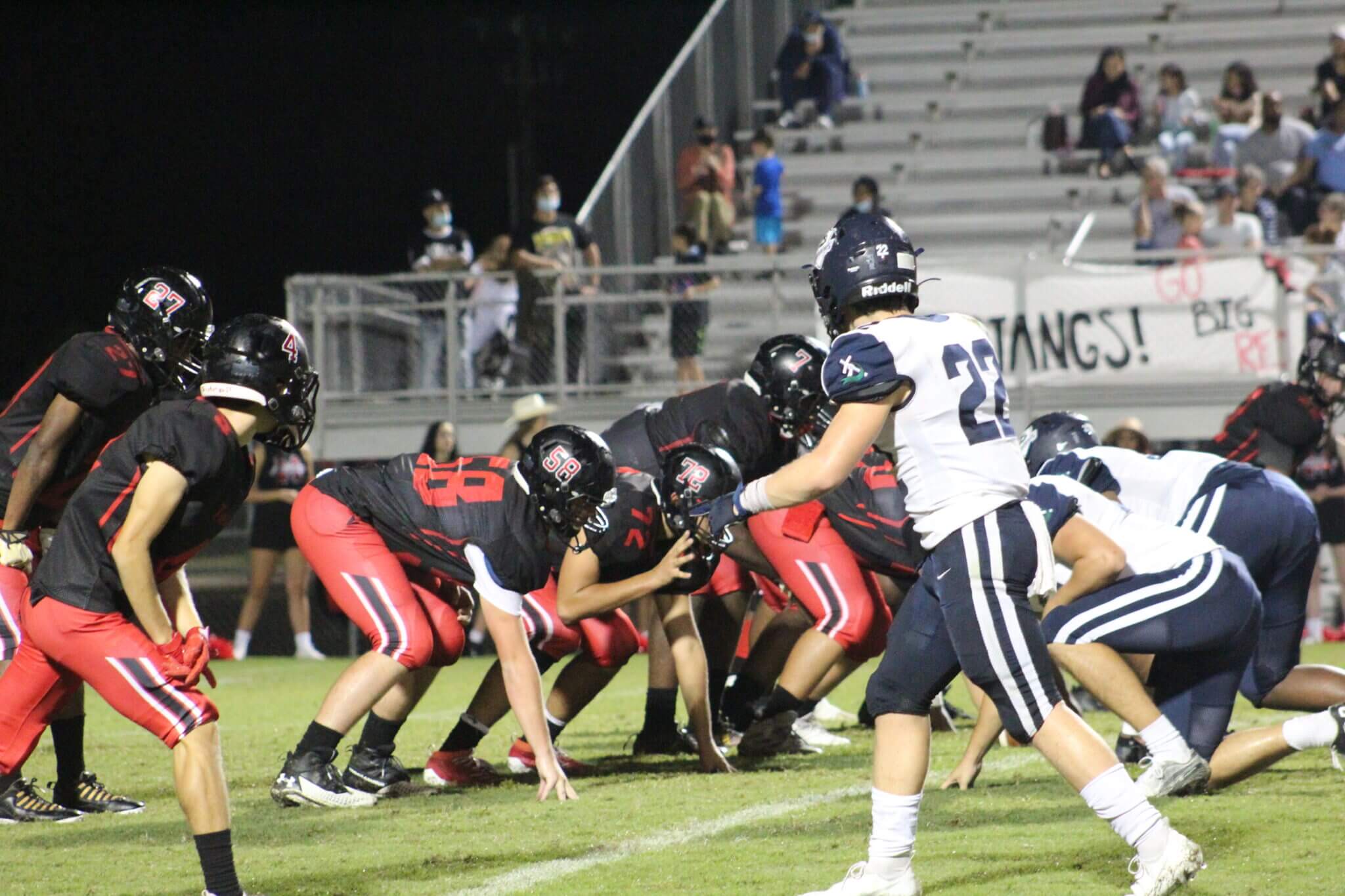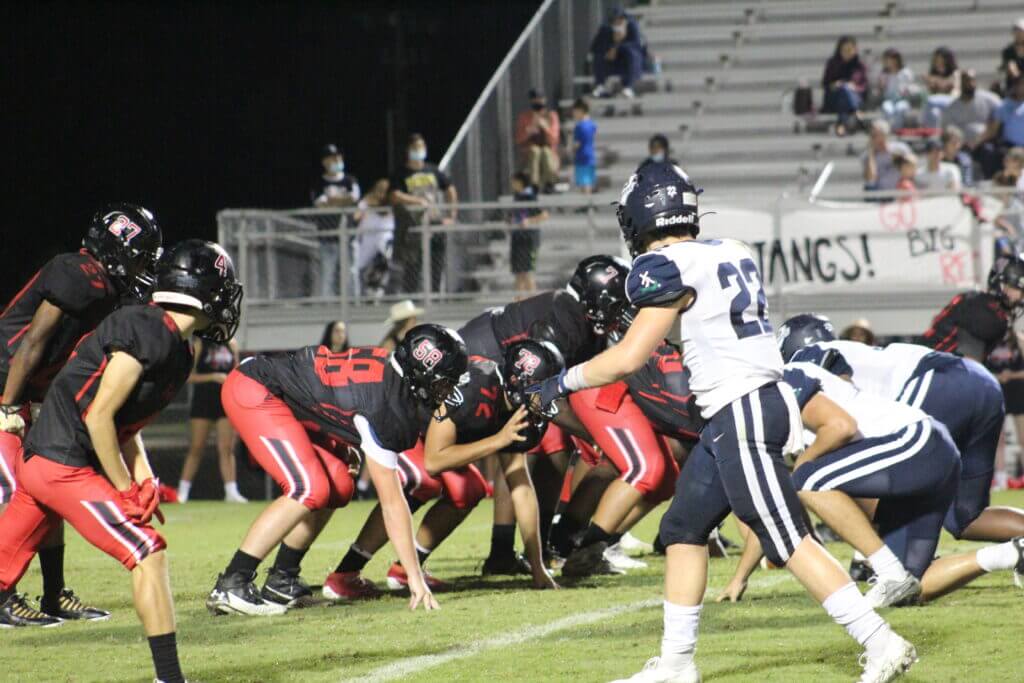 WORTH NOTING…
SOUTHAVEN 22, LAKE CORMORANT 20: A late touchdown by Southaven, followed by a missed 33-yard field goal as time expired, allowed the Chargers to survive the challenge of the visiting Gators. Jeremy Henderson gave Lake Cormorant a 20-16 lead from five yards away with 2:55 remaining in the game. It was one of two touchdowns Henderson scored against Southaven. Friday's game was the first contest between the DeSoto County schools.
EVANGELICAL CHRISTIAN, TENN. 8, OLIVE BRANCH 7: Jaylen Greenwood's short yardage run, followed by a two-point pass conversion, gave Evangelical Christian a hard-fought victory at Pool Field in Olive Branch. This contest was delayed by lightning and weather for nearly two hours and was eventually completed after 11 p.m. The teams had gone through three quarters scoreless before Olive Branch took a 7-0 lead in the fourth quarter with an 85-yard run with 50 seconds left. The loss, on homecoming night for Olive Branch, was just the Quistors' second loss to a Tennessee school (27-2) in school history. School officials held a recognition of the 2011 state championship team at halftime. It was originally planned for the first scheduled home game back in August, but was not held when Trezevant forfeited the game due to COVID-19 issues.
LAUSANNE COLLEGIATE, TENN. 53, HERNANDO 28: The Lynx rallied from behind for the win against the visiting Tigers. Dyland Cubbage caught an interception for a touchdown, Zach Wilcke threw for a touchdown and a long run by the quarterback set up a score from Cadarrious Bullock for a 21-7 Hernando lead. Wilcke threw a 70-yard scoring strike to get the Tigers within 46-28 in the final quarter, but one more Lausanne touchdown produced the final score.
GRENADA 27, DESOTO CENTRAL 20: RJ Bell's touchdown pass reception for DeSoto Central from the eight-yard-line with 6:41 left in the game followed by a successful two-point conversion tied the game at Grenada, but the Chargers scored with 3:30 left in the contest for the victory. Marquis Fields and Ethan Minor also scored for the Jaguars, which fell to 1-3 with the loss.
Click here for past scores and future weekly schedules.
SPORTS ETC.
DeSoto Central announced Friday its boys cross country team has qualified for the inaugural MHSAA All-State meet, to be held later this year.
Lewisburg and DeSoto Central were the top team finishers in the Oxford Invitational swim meet, which started on Tuesday and was continued to Thursday when weather halted the meet with 10 events done.
Lewisburg and DeSoto Central are hosting the Mid-South Classic volleyball event this weekend. DeSoto Central lost to Oxford, which has not lost a set yet this season, by a 2-0 score. Meanwhile, Lewisburg won both matches in pool play Friday over Evangelical Christian and White Station (Memphis). Play continues at both gymnasiums on Saturday.