Gunn speaks to Republican women in Hernando
Photo: From left, Bettye Van Vulpen, Speaker of the House Phillip Gunn, and Olive Branch Alderwoman Pat Hamilton at the DeSoto County Republican Women gathering in Hernando. (Bob Bakken/DeSoto County News)
Mississippi Speaker of the House Phillip Gunn spoke to the DeSoto County Republican Women, meeting at the Hernando Golf and Racquet Club on Thursday, Sept.16.
During his talk, Gunn touched on several items facing the state Legislature, specifically redistricting and a plan to eliminate the state income tax over a number of years.
Gunn said while the state lost about 6,000 people in the latest census, DeSoto County gained about 22,000 people over the past decade, becoming the third largest county in the state.
While that may not get an additional representative into the state Legislature from DeSoto County, some districts that include DeSoto and adjacent counties may end up pushing those counties out to other districts.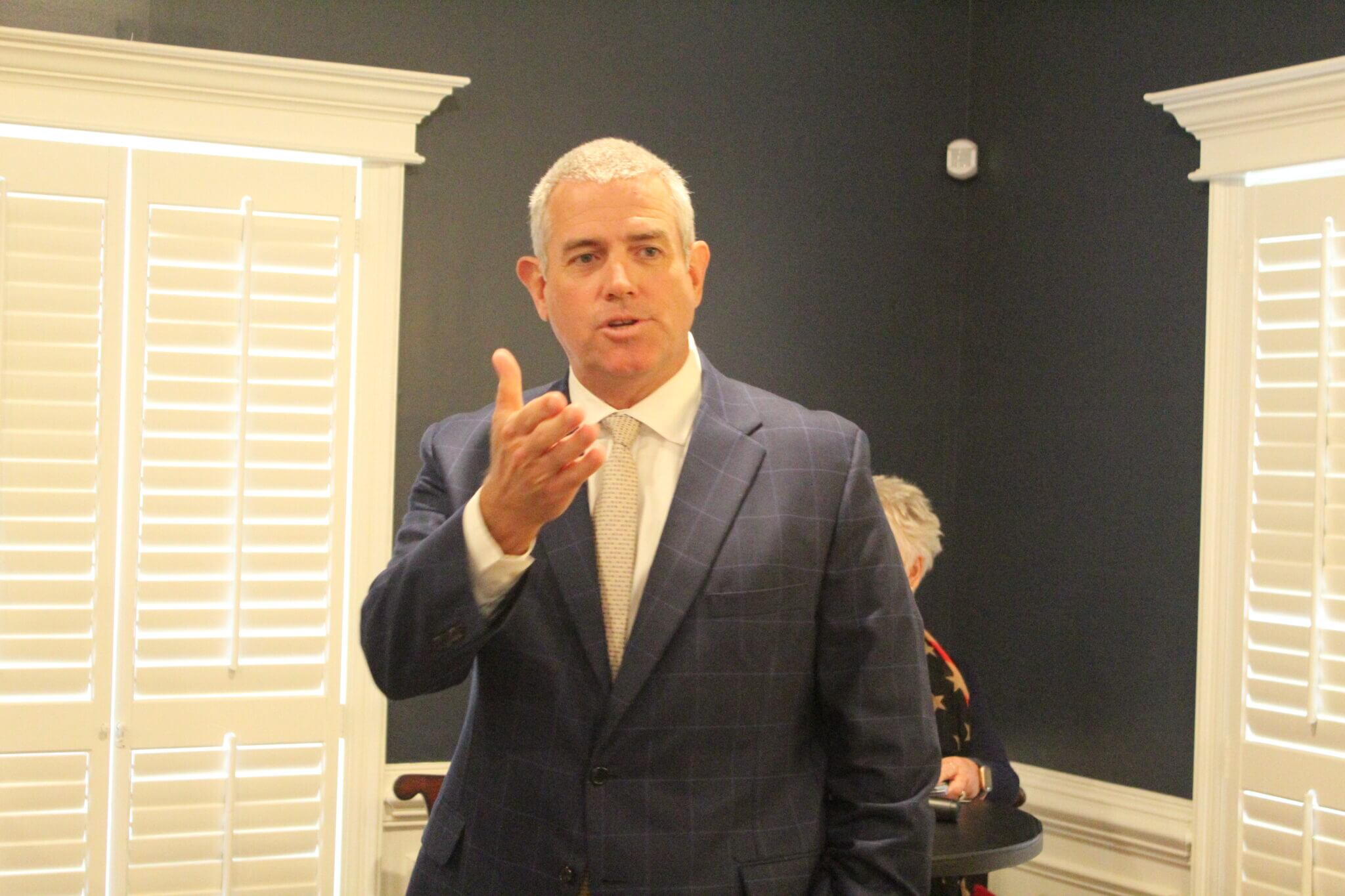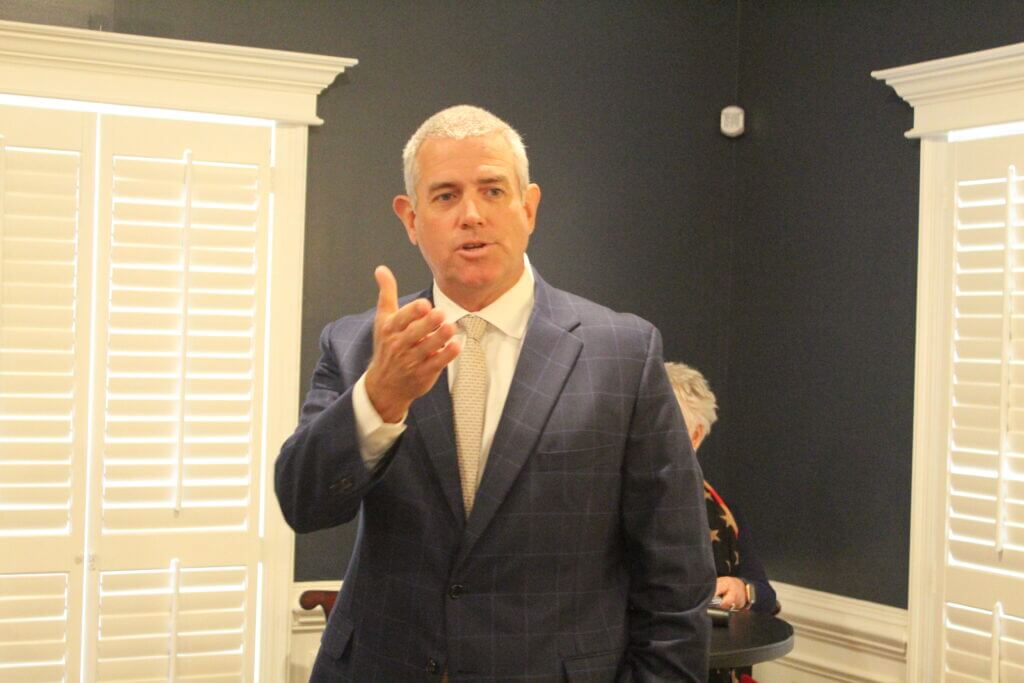 The House Speaker supports a plan to eliminate the state income tax. The House passed an elimination plan in the last session, but failed to pass out of committee in the state Senate. Gunn hopes a plan to stop a state income tax can be passed in the upcoming session.
He sees taxpayers getting a tax exemption on the first $40,000 of income initially, which would become an exemption on the first $100,000 in seven years. In 12 years, state income taxes would be eliminated completely.
"That's real money," Gunn said.
In addition to the income tax being eliminated, a tax on groceries would be cut in half.
To help make up some of the difference, the plan would raise the state sales tax from its current seven percent to a level nearly equal to nearby states, Tennessee, Alabama, Louisiana, and Arkansas, all who currently have sales taxes around nine percent or more.
But, Gunn added economists that put the pencil to paper on the income tax vs. sales tax say the state would come out ahead by moving away from income tax to consumption taxes, which he pointed out everyone who spends money on products and other items would pay, even out-of-staters.
Taking out a state income tax might also spur more interest in people moving into the state. Gunn noted that the two fastest-growing states in the country are Florida and Texas, and the fastest growing city in the country is Nashville, Tennessee.
"All of them have no state income tax," Gunn said.