Monday sports: County golf, tennis championships determined
Photo: Hernando High School boys' golf team, after winning the DeSoto County golf championship on Monday, March 27. (Credit Duane Case on Twitter)
Hernando, Lewisburg win county golf championships
DeSoto County championships were determined in golf and tennis Monday. The county golf championship was played at Cherokee Valley Golf Club in Olive Branch and the tennis titles were determined at the Southaven Tennis Center at Snowden Grove Park.
Hernando won the boys' golf team championship with a 302 team score. Lewisburg took second and DeSoto Central was third.
The Tigers had the top two individual finishers, led by medalist Jayden Owensby, a sophomore, who shot an 18-hole score of 67, beating teammate Brian Ludden by six shots. Drew Groscost of Lewisburg was third with a 75.
Those three, along with Jacob Thomas (DeSoto Central), Cal Weir (Lewisburg) and Cole Elander (Hernando) received all-county honors as the top-six finishers in the meet.
Lewisburg won the girls' team championship and Esther Kim of DeSoto Central took medalist honors with an 18-hole score of 76, five shots better than second-place finisher Avery Savage of Lewisburg. Third place went to Reese McNeer of Center Hill. They are joined by Kyla Bell (Southaven), Annaleigh Little (Lewisburg), and Jaida Dixon (Center Hill) as all-county golfers.  
DeSoto County tennis titles determined
Southaven Tennis Center at Snowden Grove Park held the DeSoto County Tennis Championship on Monday. Here are photos of some of the winners in doubles from the meet.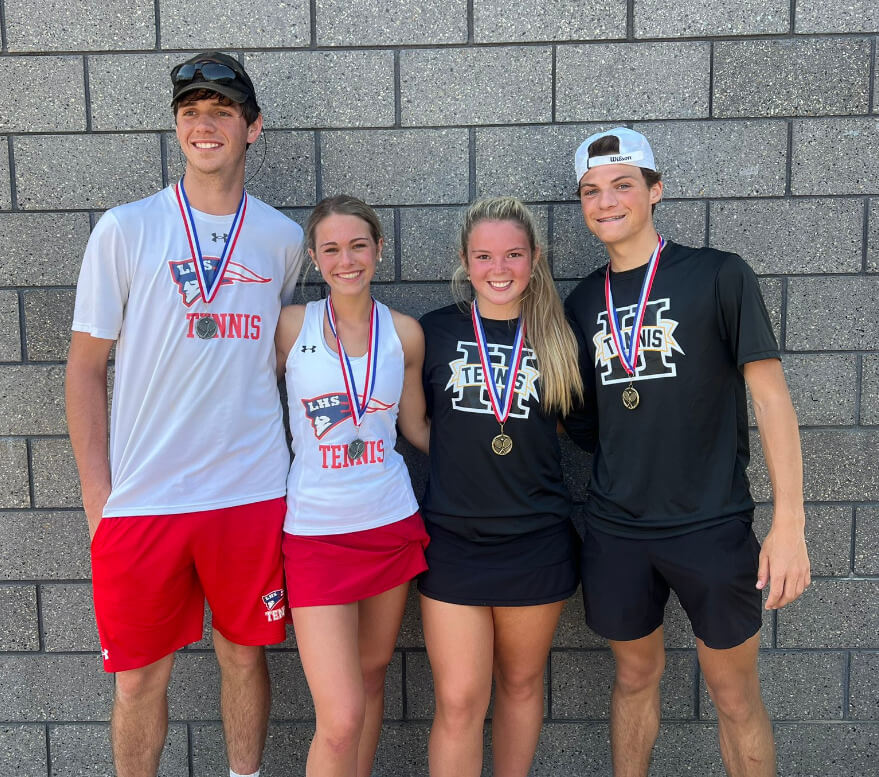 Monday, March 27
Prep baseball
Northpoint Christian 24, Harding Academy 0 (4 innings)

Northpoint: Conner McKnatt (pitched perfect game, 7Ks. Batting, 4 hits, 2 HRs, 8 RBIs), KL Farr (3 runs scored), Rob Hayes (3 runs scored)
Prep softball
Hernando 10, Rivercrest, Ark. 0 (5 innings)

Hernando: Katelyn Kirkpatrick (3 runs scored), Callie Desmond (2 RBIs)
Prep tennis
Lewisburg 7, South Panola 0
SPORTS ETC.: Lewisburg High School Monday announced that its 2023 football schedule will include a trip to University High School of Orlando, Florida. The game in Orlando will be Sept. 1.
The Tennessee Baseball Coaches Association released its latest Division II-A poll Monday morning with Northpoint Christian ranked in the top 10.