Saturday sports: Hernando wins county cross country championships
Photo: The start of the boys' race at the DeSoto County cross country meet. (Bob Bakken/desotocountynews.com)
Hernando ran away from the competition Saturday morning, Oct. 21, to win both the team and individual championships at the DeSoto County cross country meet. Saturday's meet was held at Lewisburg High School.
Graham Weiss of Hernando was the individual boys' champion, running the course in a time of 15:26.19. Weiss outran second place finisher Gavin Brown of DeSoto Central at 16:12.13.
Caden Louder of Olive Branch was third, followed by Trace Thornhill of Hernando, Jackson Dickerson of Lewisburg, Preston Mundy of Olive Branch, and Kole Kusak of Hernando. These seven runners were named all-DeSoto County.
Hernando took the team title in a close race with second-place finisher by a 41-49 score. Center Hill was third at 65, followed by DeSoto Central (89) and Olive Branch (136).
Kaitlyn Burge won the individual girls county championship with a record time of 18:19.5. Burge was part of a 1-2-3 finish for Hernando in the girls' race. Second place went ro Riley Jackson (18:35.1) and third place was Kyleigh Carter (19:42.1).
Rylee Blanchard (20:06.79) and Kaydi Blanchard (20:15.71) of Lewisburg took fourth and fifth, respectively, followed by Layla McGuire of DeSoto Central (20:29.19) and Shelby Bergman of Lewisburg (20:37.96) to complete the girls' all-county team.
Hernando's strong finish gave them the team championship with 28 points to second-place Lewisburg's 45 points. Center Hill was third with 64 points, followed in order by DeSoto Central (89) and Olive Branch (136).
Complete results from Saturday's meet are found on the runsignup.com website. Many of the runners in the meet wore pink jerseys in respect to October as Breast Cancer Awareness Month.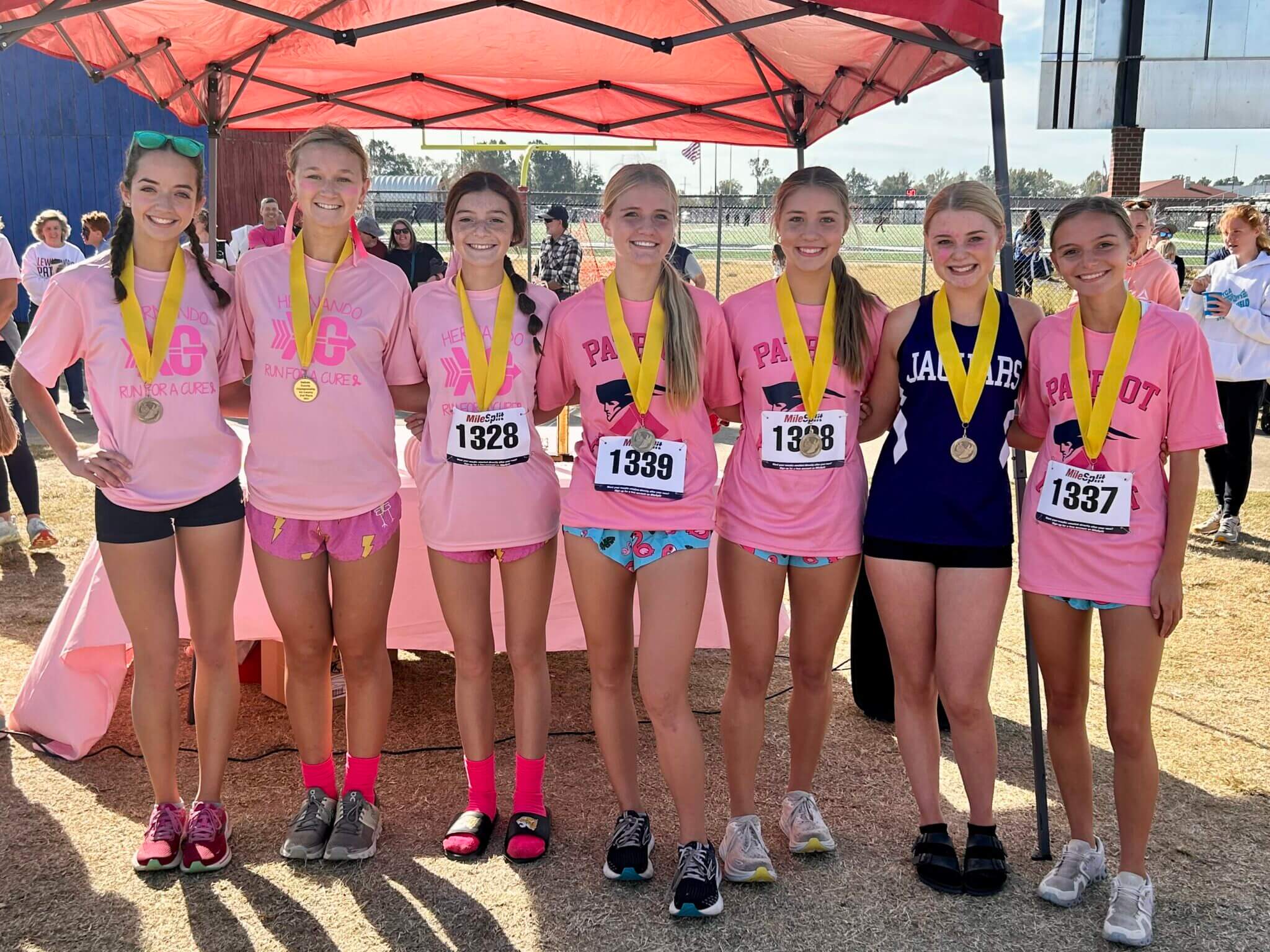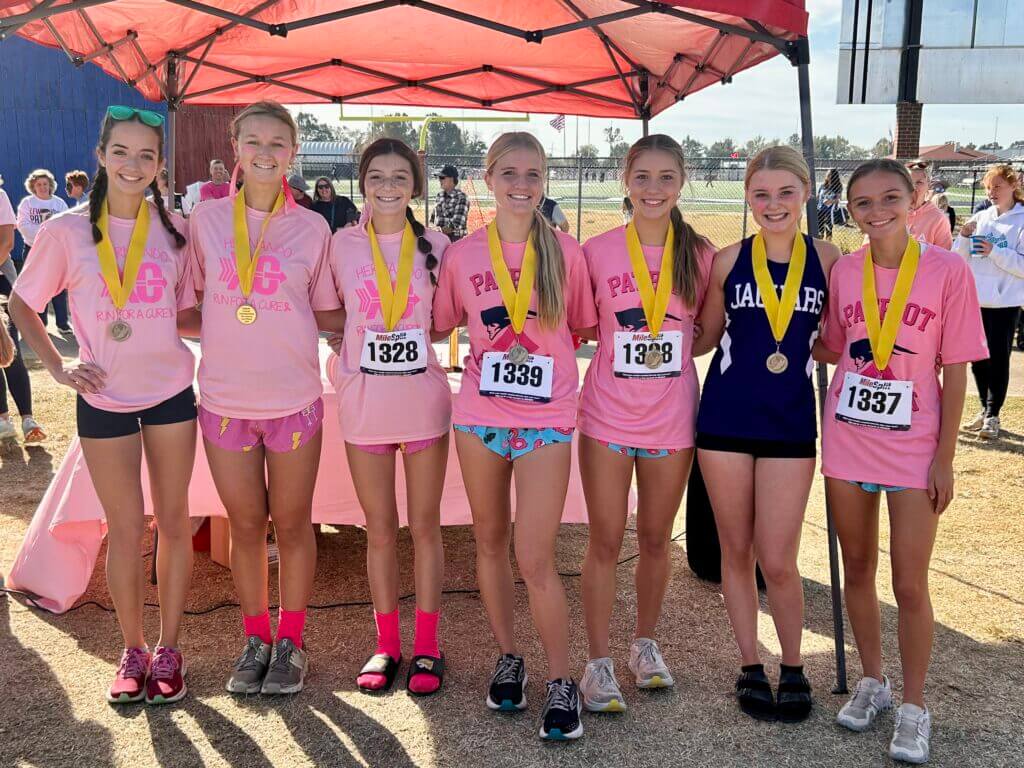 JUCO volleyball
Northwest 3, Freed-Hardeman Univ. JV 0 (25-15, 25-17, 25-10)