Memphis Americans home dates released
Both men's and women's teams will face Columbus Rapids in home opener
The Memphis Americans of the National Indoor Soccer League has announced its slate of home games for the inaugural season. Both the men's and women's teams will kick off action against the Columbus Rapids on Sunday, Dec. 26 at 3:30 p.m. at Landers Center in Southaven, Mississippi.
Home matches will take place during the 2021-2022 season on the following dates. Start times and opponents for all home matches will be announced at a later date.
Sunday, Dec. 26 vs. Columbus Rapids at 3:30 p.m.
Thursday, Dec. 30
Sunday, Jan. 16
Saturday, Jan. 22
Friday, Feb. 11
Saturday, Feb. 12
Sunday, Feb. 20
Sunday, Feb. 27
Saturday, March 5
Sunday, March 20
Tuesday, March 22
Sunday, March 27
"This is going to be a special Christmas for us," said Andrew Haines, Memphis Americans co-owner and president. "We've been in the planning and team-building phase for months now, and it is so exciting to see it all become a reality for our organization. Memphis Americans tickets for the soccer fans in your life will make excellent gifts this year!"
The complete schedule with start times, opponents and away matches, as well as full team rosters will be finalized in the coming weeks and released Dec. 1. Individual match tickets for the Memphis Americans inaugural season will be available for purchase on Dec. 3 at 10 a.m. at www.memphisamericans.com.
Each ticket grants entry to both the men's and women's matches. Season tickets start at $180 and are currently available on the team's website. Season ticket holders have access to all men's and women's matches, enjoy postseason and off-season priority access, can attend a meet and greet with the team, and receive a special inaugural season scarf.
"We have incredibly talented athletes ready to take the field on Dec. 26," said Corey Adamson, Memphis Americans general manager and head coach. "We are ready to 'wow' fans of all ages at Landers Center, so get ready because this season is just the beginning."
Individual and season tickets can be purchased at www.memphisamericans.com.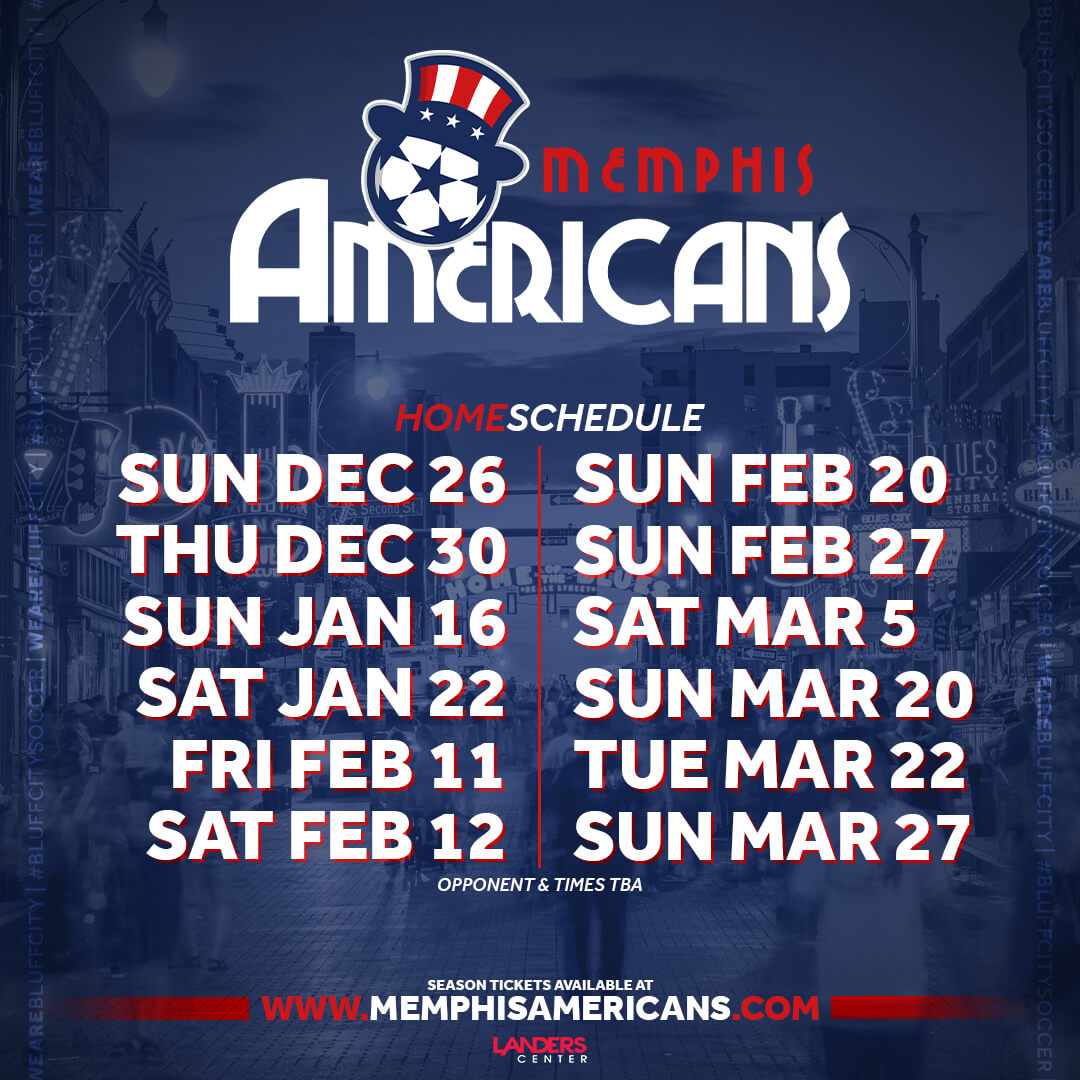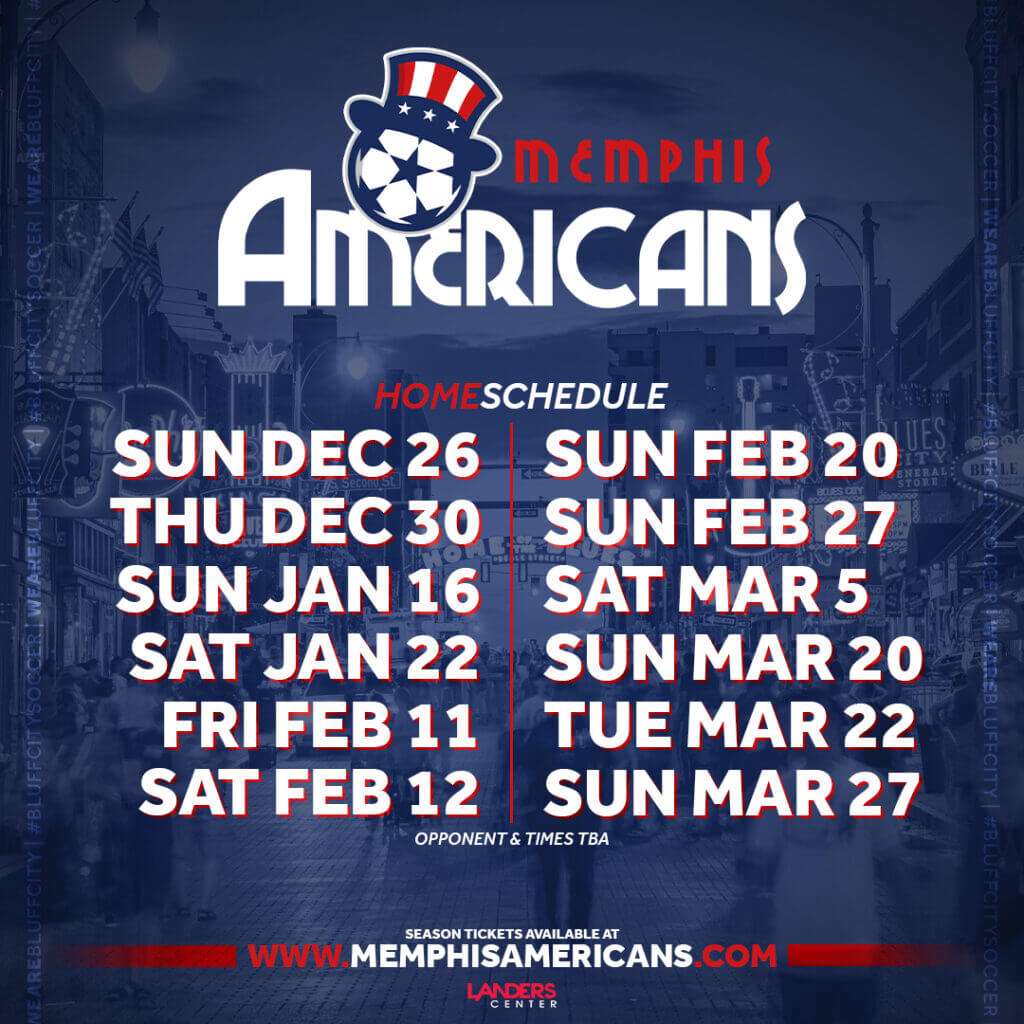 DeSoto County News Service