Lewisburg gymnasium dedicated to Coach Adam Tipton
(Photos courtesy Lewisburg High School)
Lewisburg High School held a special ceremony before Friday's basketball games against Olive Branch to dedicate the high school gymnasium and floor to the memory of its late basketball coach Adam Tipton.
Tipton, a coach at the school who coached golf and basketball for several years and last year had added girls' basketball responsibilities to leading the boys' program, died Sept. 16 at the age of 38 following a brief illness. He was also a math instructor at Lewisburg.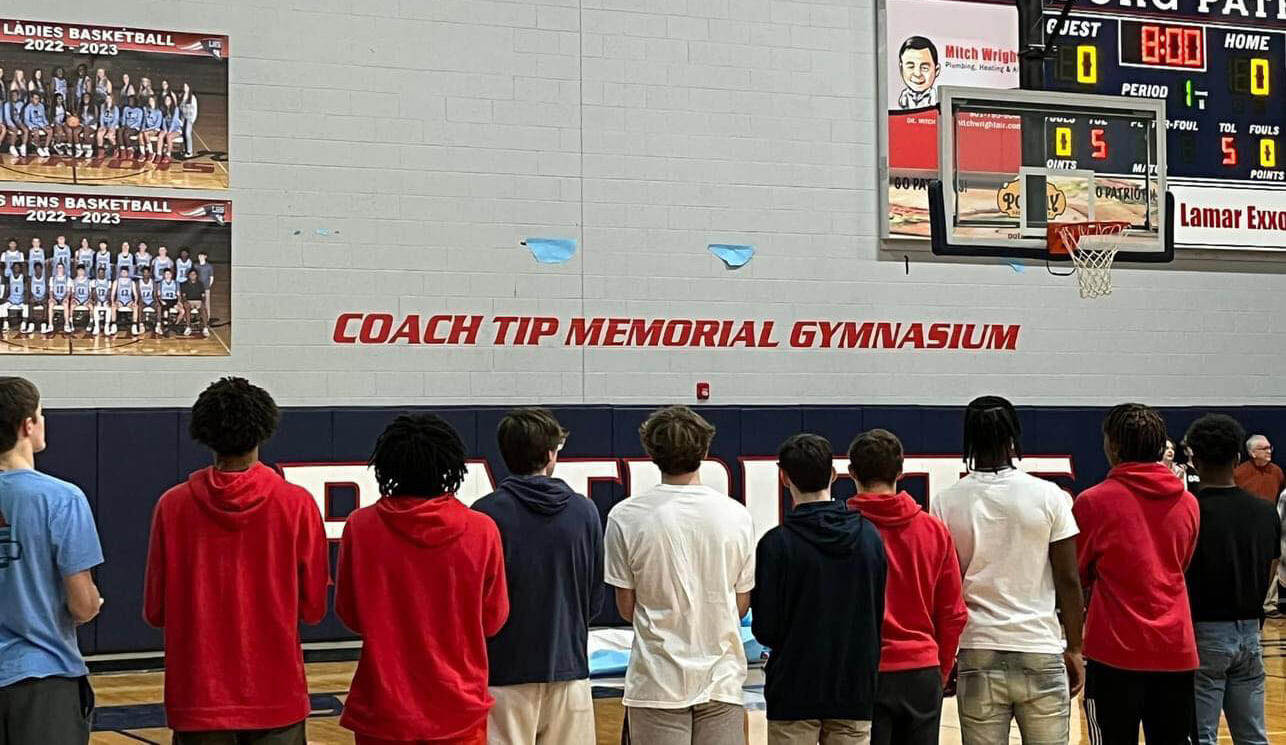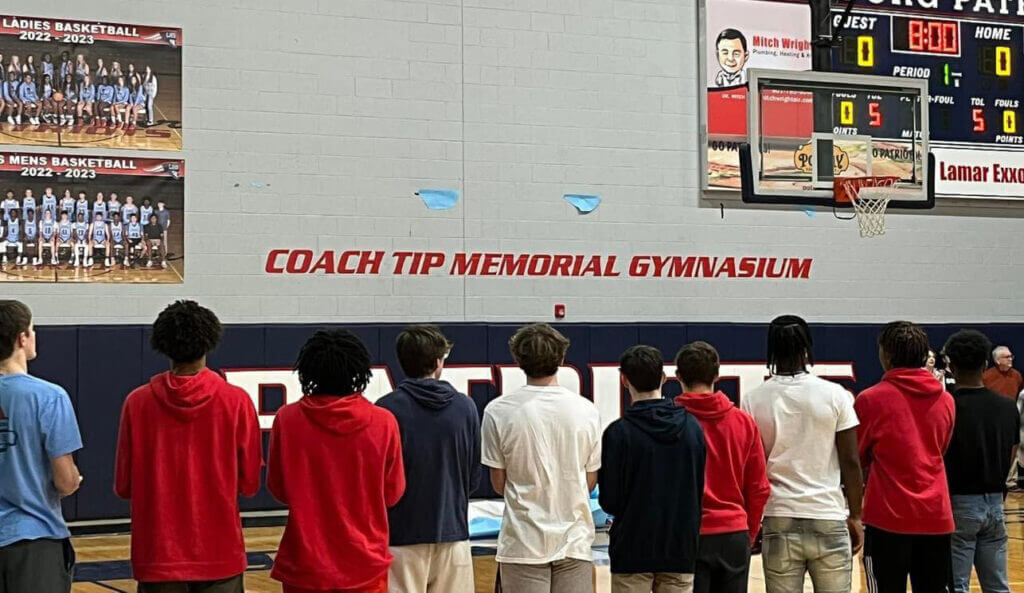 The teams have taken the theme of "Win It for Tip" and "Protect Tip's House" this season and now his name will always be part of the gymnasium atmosphere in the 'Burg. Family members were on hand for the presentation and the reveal of the new identification for the gym.
Going forward, the home of the Patriots will be known as Coach Tip Memorial Gymnasium with games being played on Coach Tip Court.
On the floor Friday night, the Lady Patriots defeated Olive Branch for the first time in school history by a final score of 60-30 as Allie Carroll became the third player in Lewisburg girls' basketball history to reach the 1,000 plateau. Carroll is also the first Lewisburg junior to reach that scoring level.
In the boys' game, Olive Branch, ranked among the top teams in the state, defeated Lewisburg 74-46.