Tuesday sports: Lewisburg hosts Tipton Classic Invitational golf meet
Photo: Presley Hickey of DeSoto Central has an approach shot to the 18th green at the Tipton Classic Invitational meet in Olive Branch on Tuesday, March 7. (Bob Bakken/desotocountynews.com)
Golf action at the Olive Branch Country Club Tuesday, March 7 saw some of the best high school golfers in the state and again recognized the impact Adam Tipton had on the host school.
Lewisburg hosted the Tipton Classic Invitational meet for both boys and girls teams and the field included last year's 6A state champions from Tupelo.
The name reflected Tipton, who coached golf as well as basketball at Lewisburg before his passing last September after a brief illness.
Tipton first coached boys golf, starting in 2007 and two years later took over the girls' golf program. His 2012 and 2013 boys' teams won MHSAA 4A state championships.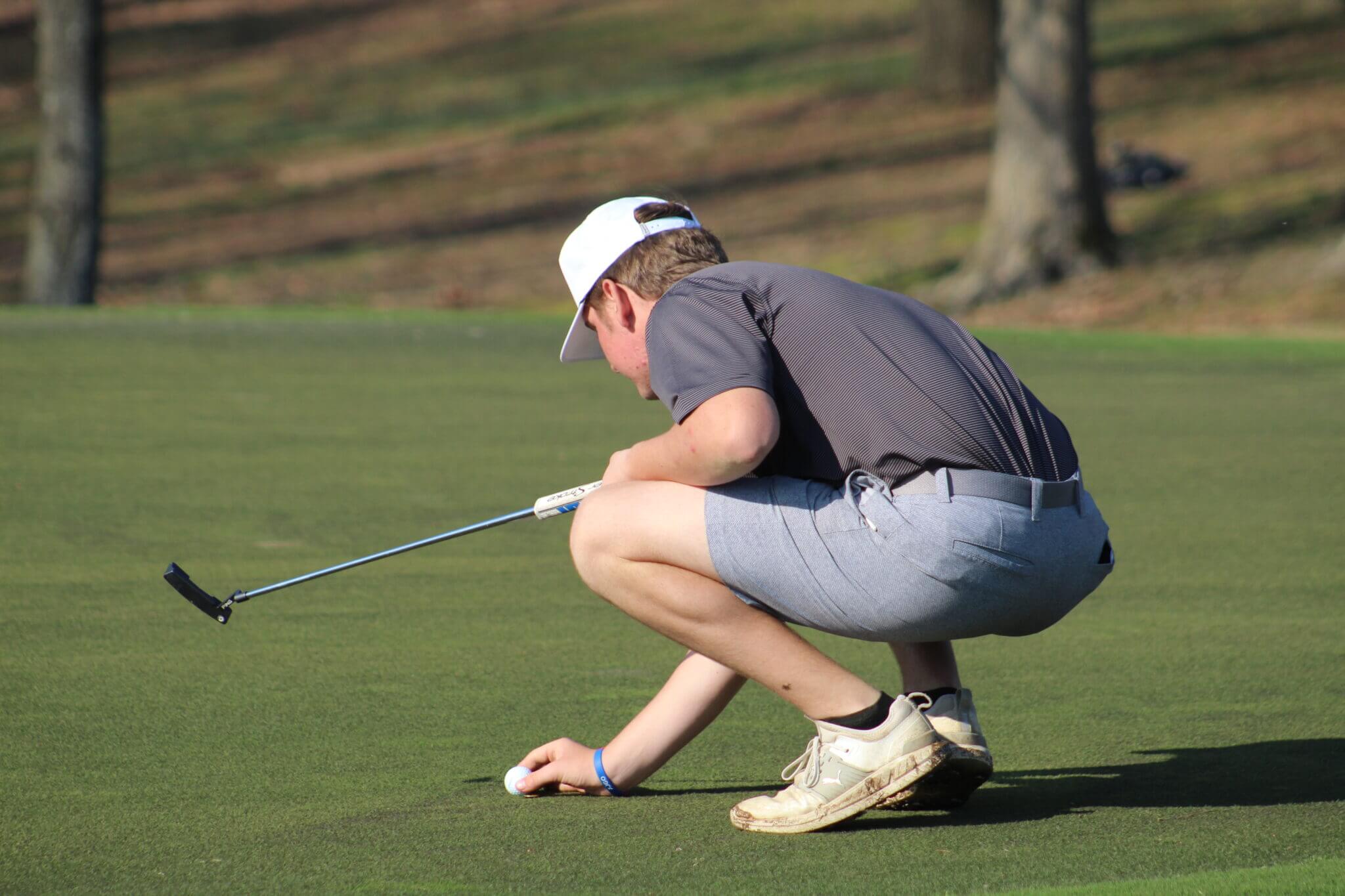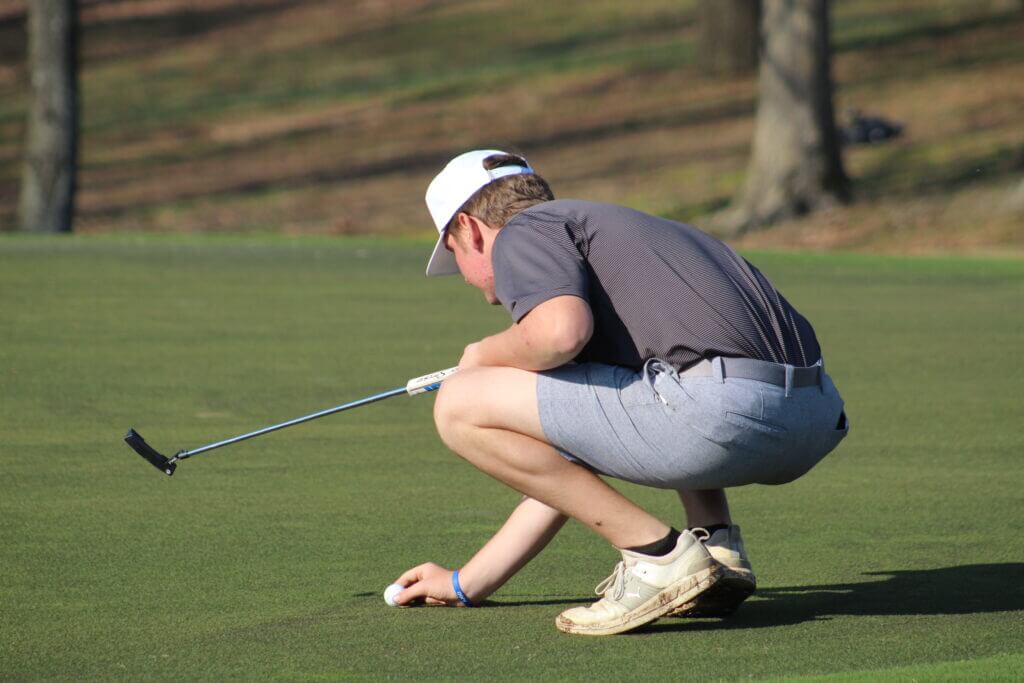 Tuesday, Madison Central won the boys' team championship with a 323 score for the 18-hole tournament. The Jaguars were six strokes better than second-place Germantown (Madison) at 329. Third place went to Oxford (336), followed by host Lewisburg (337), Tupelo (339), Hernando (355), and DeSoto Central (365).
Hayden Webber of Madison Central was the boys' meet medalist with Matthew Downing of Oxford taking second. The top DeSoto County golfers were Cal Wier and Drew Groscost, both of Lewisburg, who both shot 78.
The girls' team champion was Germantown (Madison) at 177, 11 shots better than second-place DeSoto Central (188). Lewisburg took third place at 196, followed by Tupelo (217) and Hernando (236). Ester Kim of DeSoto Central earned medalist honors among girls with an 87, followed by Kaylee Gatlin of Germantown (Madison) and Emma Schrimer, also of Germantown (Madison).
Tuesday, March 7
Prep baseball
Hernando 4, Center Hill 0
Lewisburg 9, Southaven 3

Lewisburg: Trae Cagle, Austin Hannigan 3 hits each; Gunner Gilmore, Cooper Bennett 2 RBIs each
Southaven: Carson Fair 8 strikeouts

DeSoto Central 5, Tupelo 1

DeSoto Central: Jaguars score all five runs in their last at bat. Noah Smith's double scored two runs. Hugh Parsons struck out five in seven innings pitched.

Grenada at Horn Lake
Lake Cormorant 7, Independence 0

Lake Cormorant: Baker Walker – 13 strikeouts, drove in a run with two hits. Brandon Mahfouz and Tyler Stevens, each 2 hits.
Prep softball
Lewisburg 6, Hernando 0
Marion, Ark. 7, Center Hill 2
South Panola at Lake Cormorant
Lafayette (Oxford) 16, Southaven 0
Prep tennis
Lewisburg 6, DeSoto Central 1
JUCO men's tennis
JUCO women's tennis
JUCO baseball
Northwest 7, East Mississippi 0
Copiah-Lincoln 7, Northwest 5