Lady Jags sweep Oxford in softball playoff series
Photo: Megan Vinson is congratulated by coach Ashley Hilton after one of two home runs Vinson hit against Oxford on Wednesday, April 28. (Jon Myers/DeSoto County Sports)
Another DeSoto County high school softball team has moved forward in the MHSAA 6A playoffs, making it three teams still on the road to the state championship in Hattiesburg.
DeSoto Central dominated visiting Oxford 12-2 in five innings Wednesday to complete a two-game sweep of the Lady Chargers in a series where the Lady Jags outscored Oxford 20-2.
Hernando and Lewisburg also advanced with victories on Tuesday. Hernando swept Madison Central while Lewisburg needed three games to oust South Panola. They open their third-round best-of-three set on the Lady Patriots' diamond on Friday.
DeSoto Central opened the series with an 8-0 victory in Oxford Tuesday night. Rain had delayed the finish of the Starkville-Oxford first round series, making the best-of-three set not start until Tuesday.
The Lady Jags were the beneficiary of some hard-hitting power Wednesday and it started early, scoring four times in the first inning and adding five more runs in the fourth inning for a 11-2 lead.
Two Oxford runs in the top of the fourth were the Lady Chargers' only runs they scored in the game.
Megan Vinson, primarily a pitcher but Wednesday handling duties at third base, powered two of the Lady Jags' three home runs for the contest. Arin Dale added another roundtripper for the game, all part of a 13-hit offensive attack.
Vinson had three of those hits, including the two homers, and Londen Armstrong also earned a trio of hits for DeSoto Central.
Oxford didn't do itself any favors by committing three errors in the field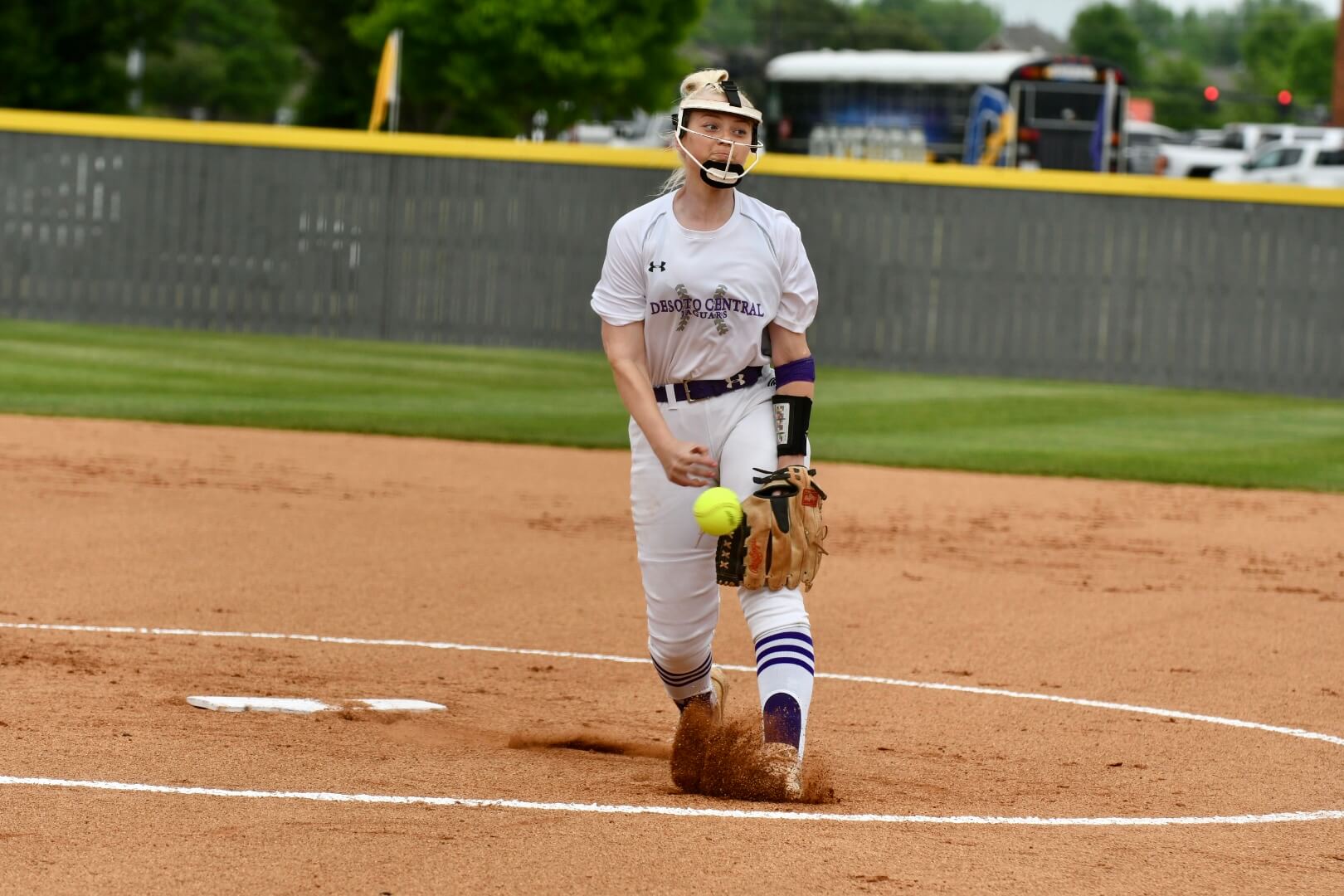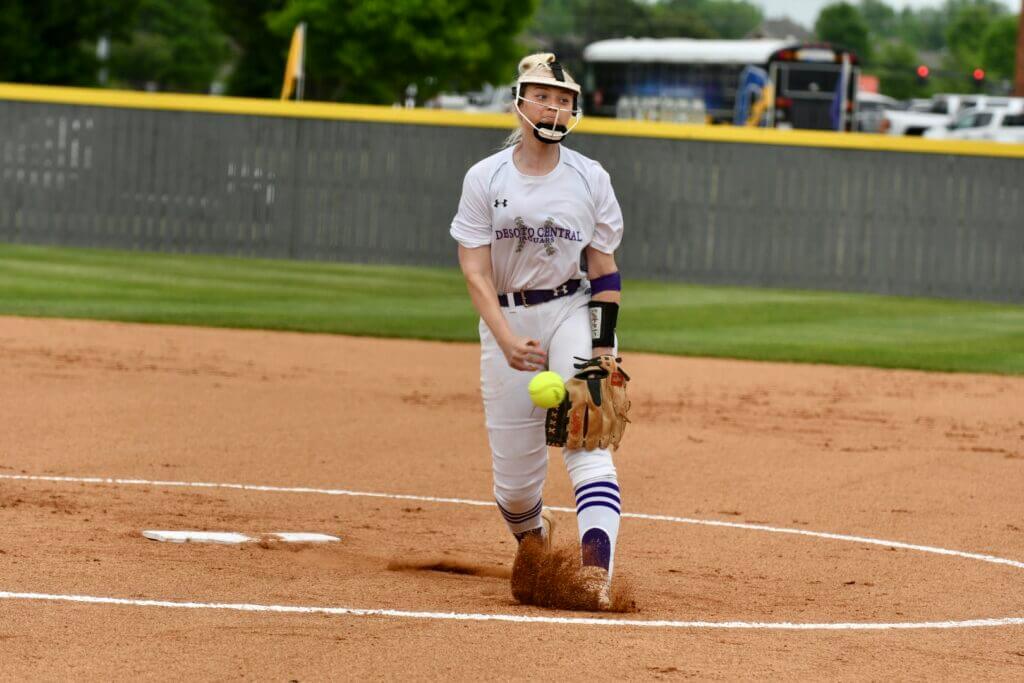 Meanwhile, DeSoto Central pitcher Chesney Beckham dealt herself a five-hit performance on the bump, striking out five and walking none.
"Her change up was working, her curve ball was working," DeSoto Central coach Ashley Hilton said. "All around it was a great team win."
Hilton may have had a little extra scouting report on Oxford coming into the series, as Hilton was an assistant coach there prior to taking the job at DeSoto Central this season as longtime coach Phyllis Hicks stepped away.
"I was excited to play Oxford," Hilton said. "That's where I lived, taught and coached before coming here, so I have invested a lot of time into those kids. I've coached some of those players since they were nine years old."
The team that has won the MHSAA 6A state championship the past two years before the coronavirus pandemic halted spring sports last year, DeSoto Central is now 20-8 for the season.
The Lady Jags open the third-round series against Germantown (Madison) on Friday with game two set for Saturday afternoon in Southaven, starting at 3 p.m. A deciding third game, if needed, will be played immediately following on Saturday.
The winner of that series will get either Hernando or Lewisburg for the North Half title and the chance to play in the state championship series.