Lady Eagles' Bowen ready to fly as a Redhawk
This Lady Eagle will soon fly as a Redhawk.
Indiya Bowen of Horn Lake, one of DeSoto County's top 2023 year basketball standouts, Sunday celebrated her recent signing of a National Letter of Intent (NLI) to play next season at Southeast Missouri State University (SEMO) in Cape Girardeau, Missouri.
SEMO made her signing initially public on Signing Day with a social media post.
Sunday, it was Bowen signing the NLI in front of family, friends, teammates and assistant coaches Quinton Thompson and Rashad Hymon.
Bowen feels Southeast Missouri has an atmosphere that will help her improve her game.
"It's like a home environment for me, it was comfortable and it was something that was going to push me further than my expectations," Bowen said.
Now a member of the 1,000 point club at Horn Lake, Bowen was the Region 3-6A Player of the Year last season for the Lady Eagles while averaging 15 points per game for the 21-4 Lady Eagles coached by Darryl Partee. Horn Lake made the quarterfinals of the 6A state playoffs before being eliminated by Clinton.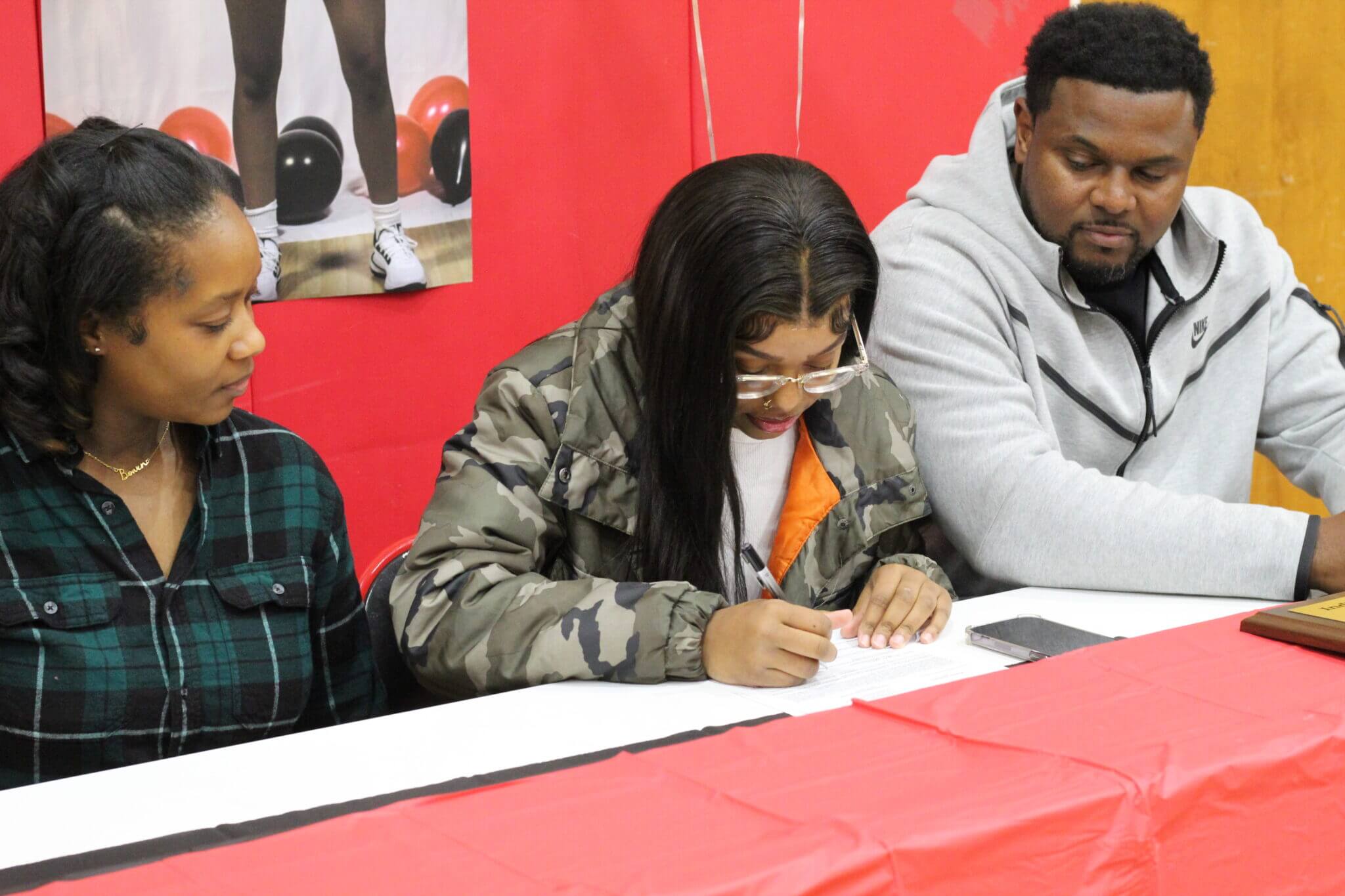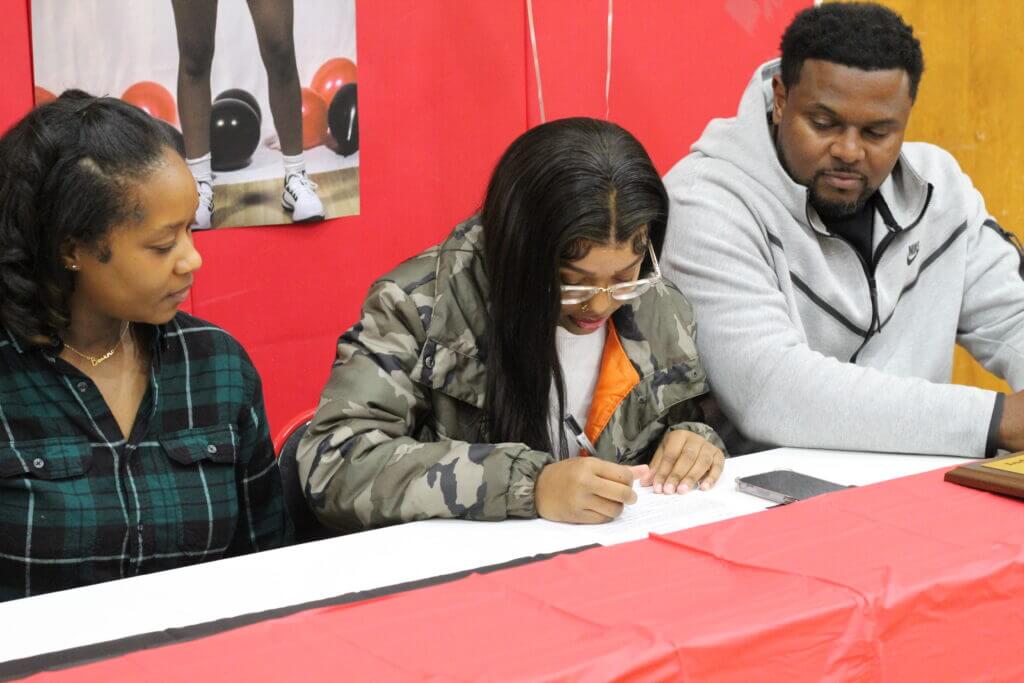 Bowen wants to see her Lady Eagle teammates playing with her in Mississippi Coliseum at the state tournament next March.
"I hope to get past the third round, I hope to make it to state," Bowen said. "I want to make sure all of my teammates learn something from this being my last year playing with them."
The four-year starter and letterwinner for the Lady Eagles played in the Mississippi Association of Coaches North-South All-Star Game last year and was a Player of the Game when Horn Lake played in the Shan Whiteside Sideline Cancer Classic. As a freshman, Bowen was tabbed as Horn Lake's Diamond in the Rough MVP Award winner.
Last season, Southeast Missouri State finished with a 6-23 record and was 2-16 in the Ohio Valley Conference. However, coach Rekha Patterson led the Redhawks to the 2020 Ohio Valley Conference tournament championship and an automatic berth in the NCAA tournament. That was a first in 13 years for the program. However, the start of the COVID-19 pandemic canceled the NCAA tournament and the Redhawks were unable to play their first-round game.