Jaguars slice past Wildcats at North Panola Classic
Both DeSoto Central basketball teams made the trip down to Sardis Thursday afternoon and played their counterparts from Independence in the opening games of the North Panola Holiday Classic.
Both the Jaguars and Lady Jags survived sluggish starts in posting one-sided victories against the Wildcats and Lady Kats on Thursday The DeSoto Central boys claimed a 51-21 win after the Lady Jags came away with a 68-25 victory.
Dorian Whitley led the way for DeSoto Central in the boys' contest with 26 points, 14 of which came in the second half. Donovan Griffin was next with eright.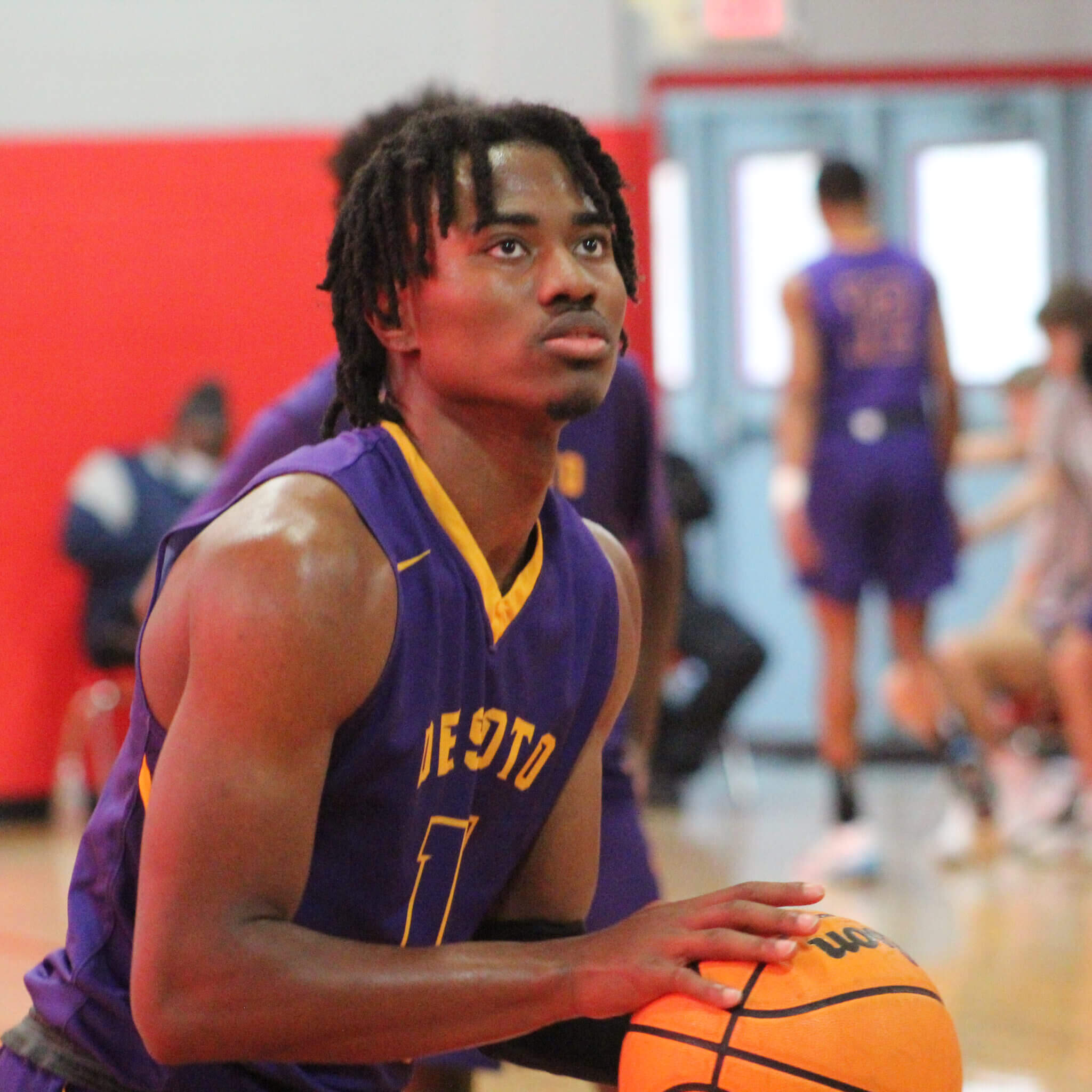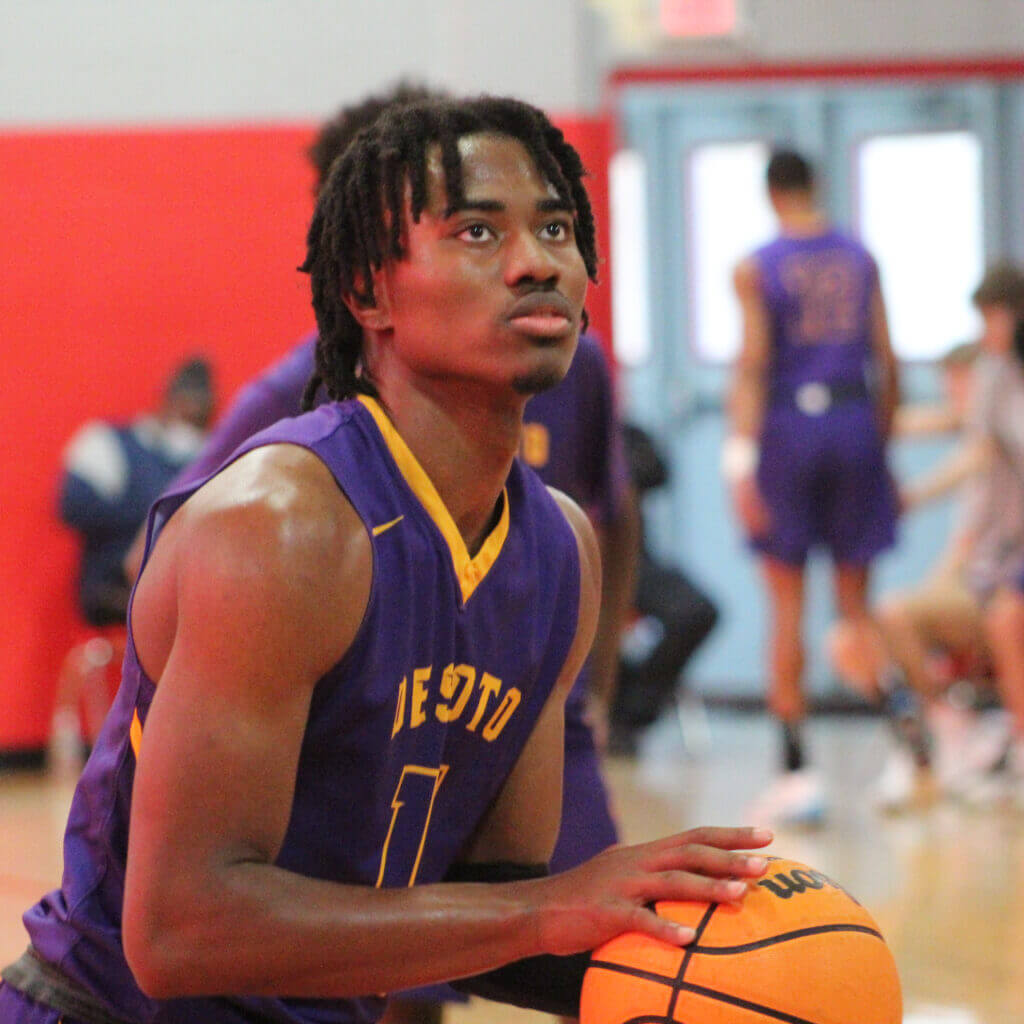 Jayden Watkins led Independence with eight points.
The Jaguars broke open a four-point contest in the second quarter, holding the Wildcats to only four points as DeSoto Central took a 23-10 lead at halftime. Whitley scored all 10 points the Jaguars scored in the first quarter.
"We played with a good amount of effort and tried to play together," said DeSoto Central coach Blake Orman. "We're still making too many mistakes and we were a little careless with the basketball, especially early on. But, we found a way to get refocused and get back to what we should be doing."
DeSoto Central continued to put the clamps on the Independence attack in the second half, allowing the Wildcats just four points in the third quarter again and 11 in the entire second half.
Meanwhile, the Jaguars' offense kicked itself into gear, especially in the fourth quarter when Whitley scored eight of his 14 second-half points.
Action on the court was sloppy at times with neither team controlling play. Orman said his team, as it enters Region 6A-1 play next week, must learn to be better caretakers of the basketball.
"When we take care of the basketball, I think we're a solid offensive team," said Orman. "When we're a little careless with it, we're not. We've got to continue to learn to take care of the ball, find better looks and continue with a good defensive effort."
For Orman, the opponents Thursday had a somewhat familiar look because Orman came to DeSoto Central from Independence for the 2019-2020 season.
Orman said it's always different and a little tough to coach against players you know from a previous career stop.
"You really want to see success for those guys, but just not today," Orman said. "They're great kids over there (Independence) and it's a great school. They were nothing but wonderful for me while I was there."
DeSoto Central boys are now 10-6 on the season and have won seven of its last nine games.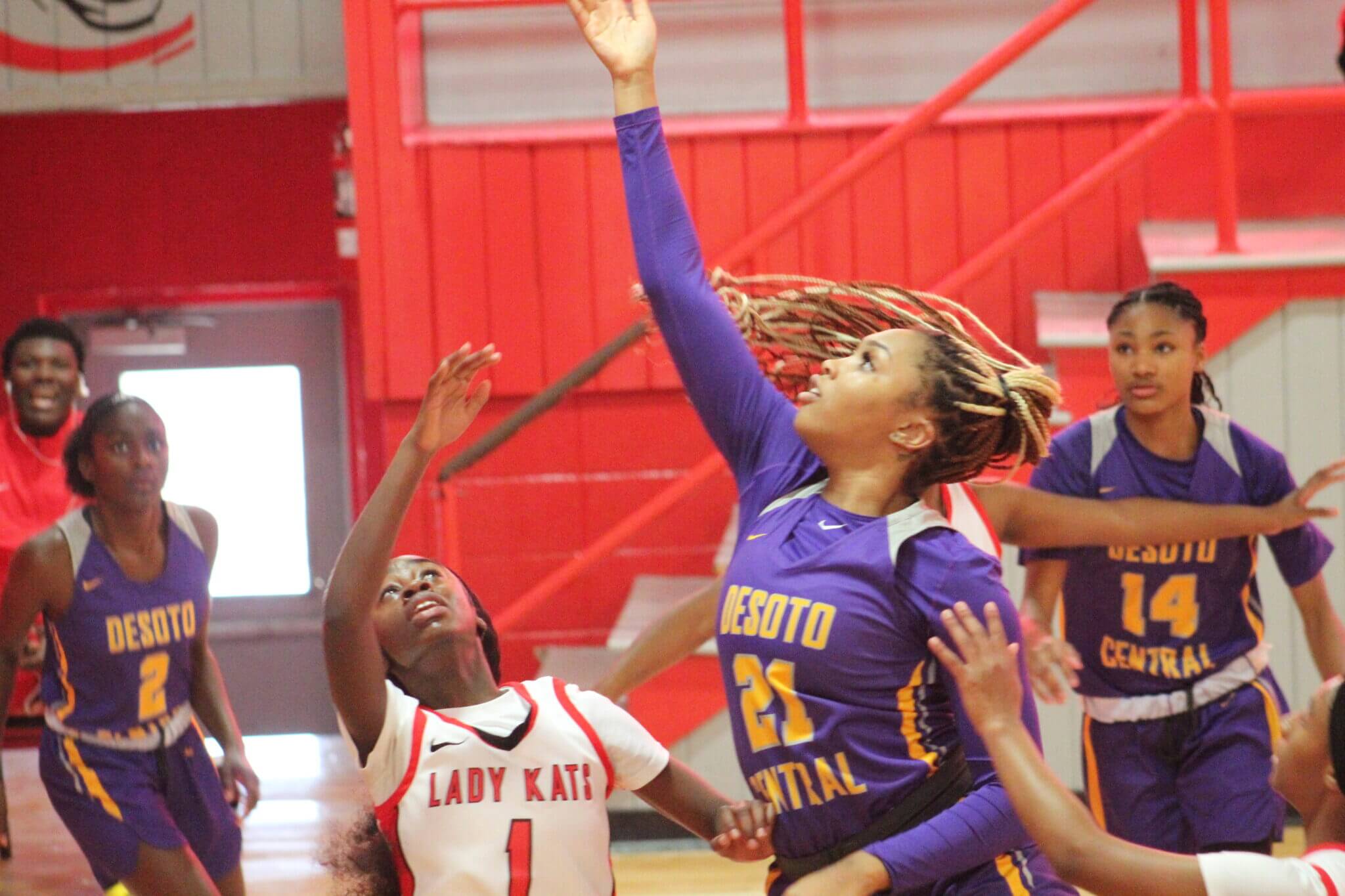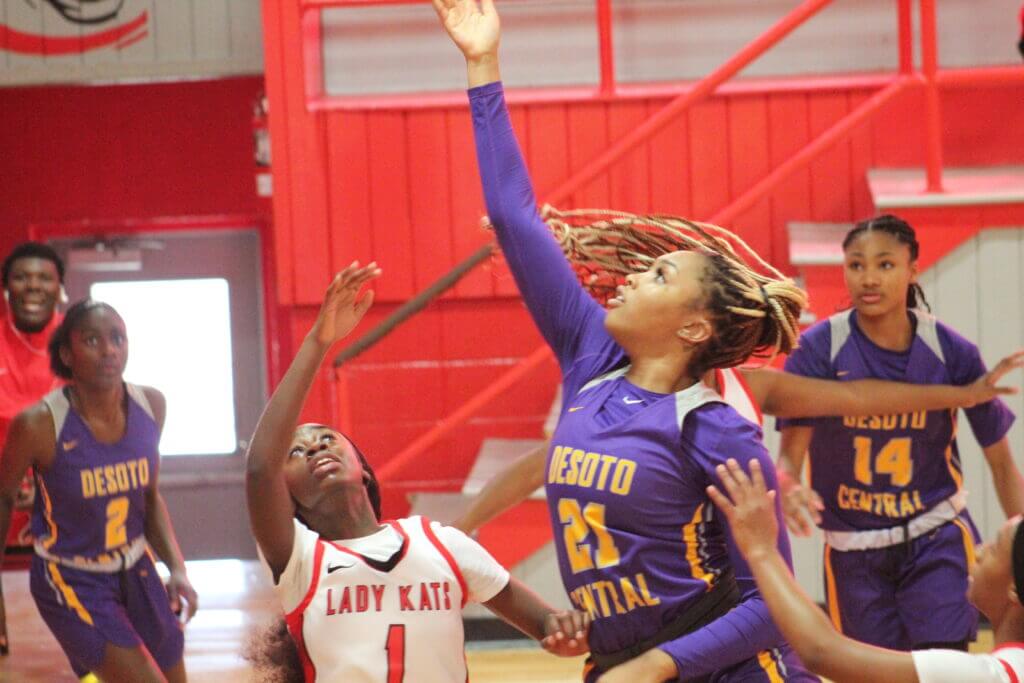 The Lady Jags used Janiya Jones' offense in the first half and Jamaiya Hasley's energy off the bench in the second half enroute to the 68-25 victory.
Halsey led all scorers with 13 points, all coming in the second half, and Jones finished with 10 points. Jones hit a pair of three-pointers in the second quarter. Hasley added 11 rebounds, five blocks and three steals as well.
DeSoto Central took a 9-2 after one quarter and led 24-11 at intermission. The Lady Jags broke the game open in the second half, scoring 44 points after halftime with 24 of that total coming in the final eight minutes. Halsey came off the bench in the second half and hit all 13 of her game-high points.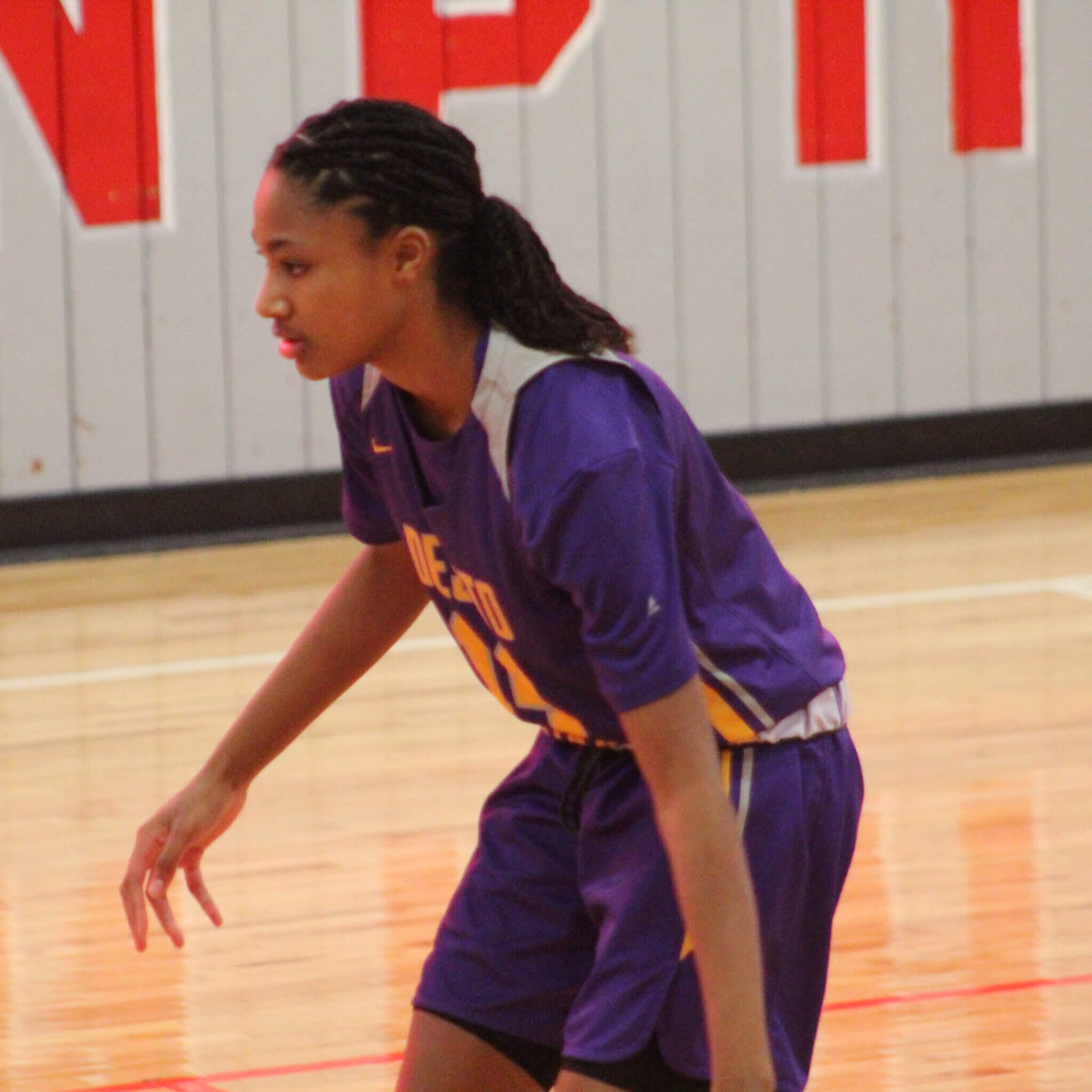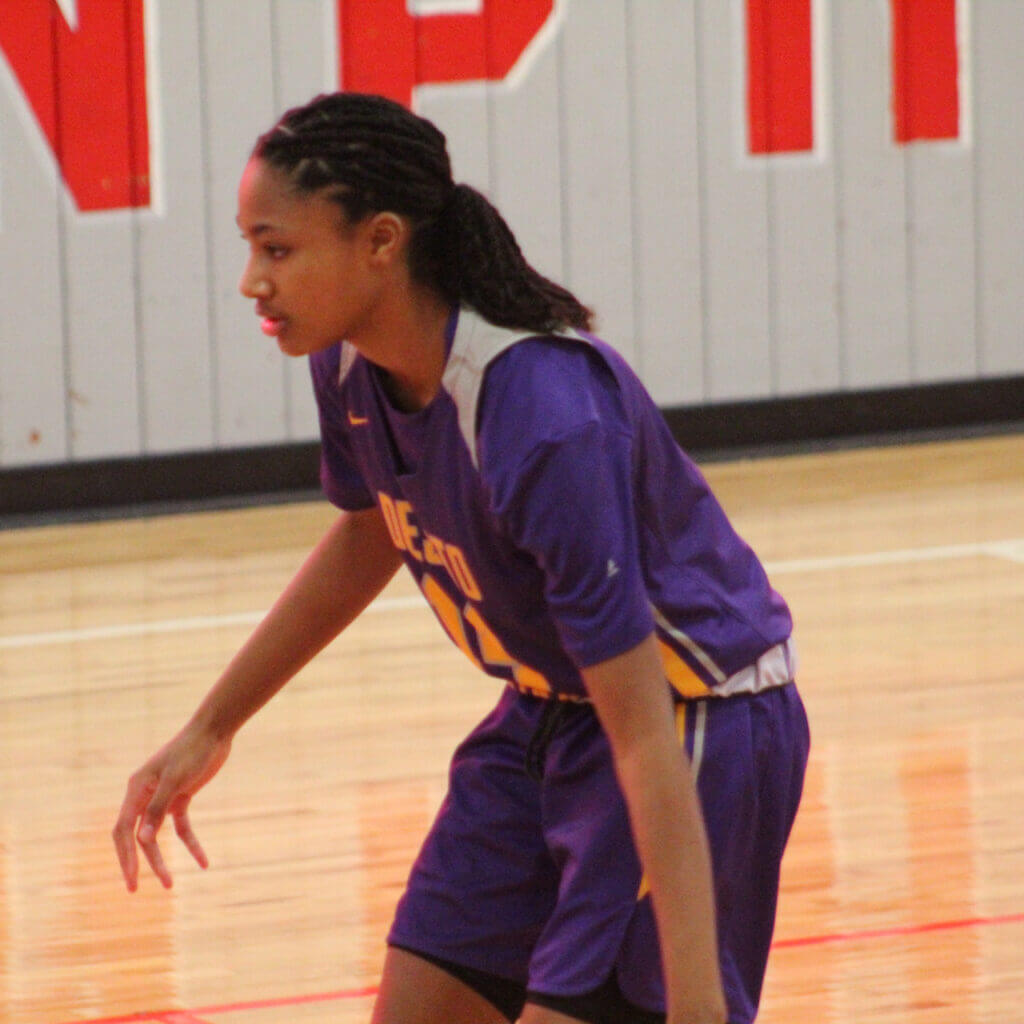 "We almost call her our secret weapon because comes off the bench and gives us a lot of energy," said DeSoto Central coach Gwen Johnson Petty.
After Hasley and Jones, Thailan Payne contributed seven points and Londen Armstrong scored five.
Independence was led by Kaniyah Walker with 13 points.
THE VITAL STATISTICS
Boys' basketball
DeSoto Central 51, Independence 21
Lewisburg 53, Lake Cormorant 42
Southaven 78, H.W. Byers 60
Girls' basketball
Hernando 50, Starkville 34
DeSoto Central 68, Independence 25
Lewisburg 50, Southaven 32
Lake Cormorant 49, H.W. Byers 30
WORTH NOTING…
In Hernando's 50-34 victory over Starkville, Damyia Cummings led the Lady Tigers with 16 points, Abbey Harrison scored 14 and Zyqira Smith added 8.
In Lewisburg's 53-42 boys' basketball win over Lake Cormorant, Hayden Drumwright led the Patriots with 24 points. 
In Lewisburg's 50-32 girls' basketball victory over Southaven, Allison Irby scored 16 points and Allie Carroll added 13 more.
SPORTS ETC.:
The Memphis Americans NISL indoor soccer team hosted the Rome (Georgia) Gladiators at the Landers Center Thursday night. The Americans women's team came away with a last-second 5-4 victory in the opener, as Kristen Sparks scored the winning goal with 16 seconds remaining. Carlie Banks scored all four Rome goals in the contest.
The Memphis Americans men's team followed with a solid 6-3 victory over Rome. Mike Scharf scored two goals for Memphis, which broke a 2-2- halftime tie with three goals in the third quarter and one more in the fourth.
Both teams are now 2-0 for the season and are now off until Jan. 7-8 at Columbus, Georgia.