County players on all-star football rosters
This year's Bernard Blackwell North-South All-Star Football Game roster for the North will have five players from DeSoto County schools. In addition, DeSoto Central head football coach Shelby Ford has been named an assistant coach for the annual contest, to be played in Gulfport on Dec. 18.
The group playing from DeSoto County will include Lake Cormorant's Telvin Amos (athlete) and Jose Hernandez (offensive lineman); Dillon Williams (defensive back) and Aquarius Winston (defensive back) of Southaven; along with DeSoto Central's Ryan Musselwhite (tight end).
DeSoto Central student manager Caleb Rogers will also be one of the managers for the North squad.
Louisville head coach Tyrone Shorter will be the head coach for the North squad. The Mississippi Association of Coaches puts on the all-star game each year at the conclusion of the high school football playoffs. The game is named for legendary Mississippi high school football coach Bernard "Blacky" Blackwell.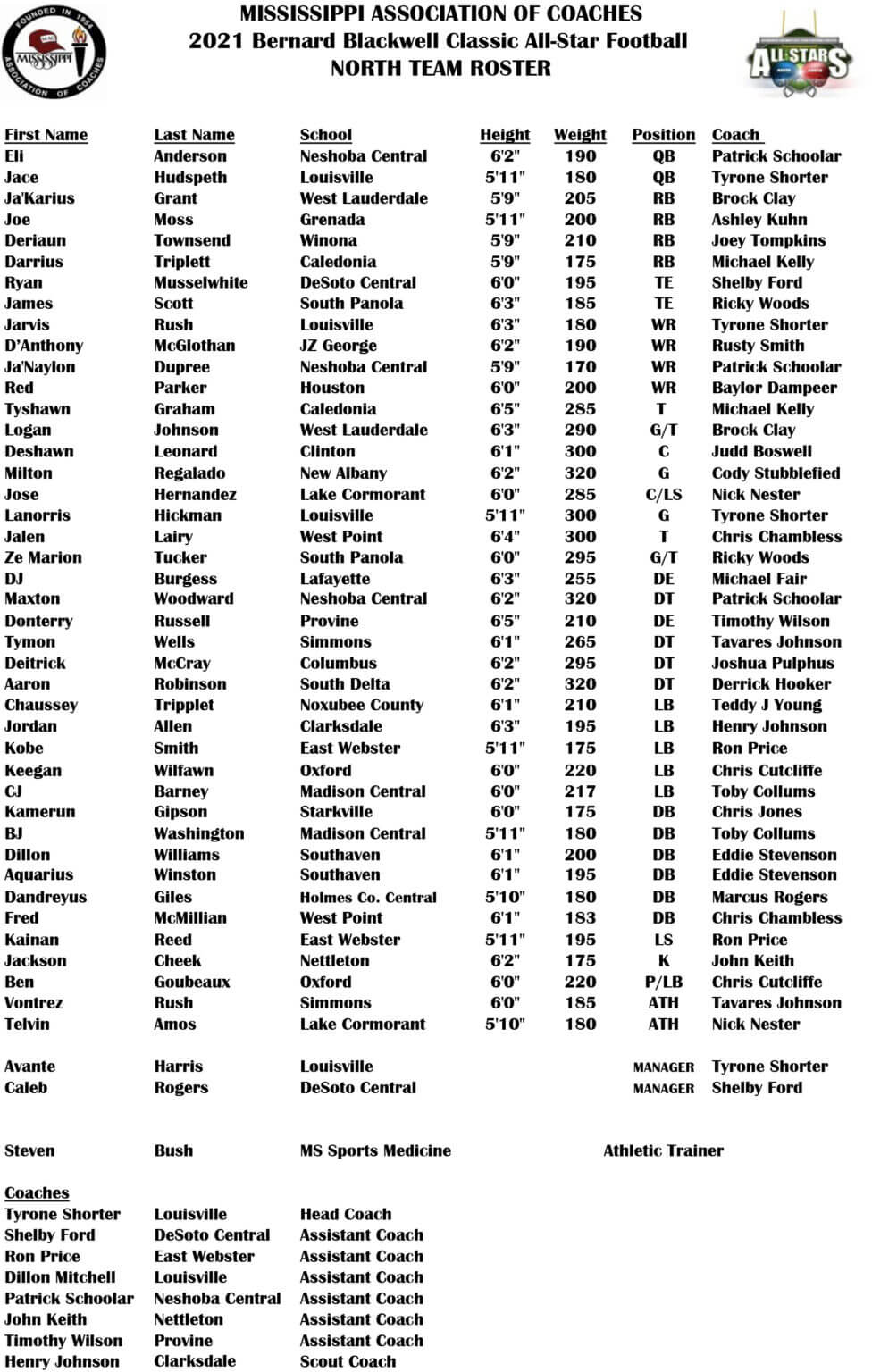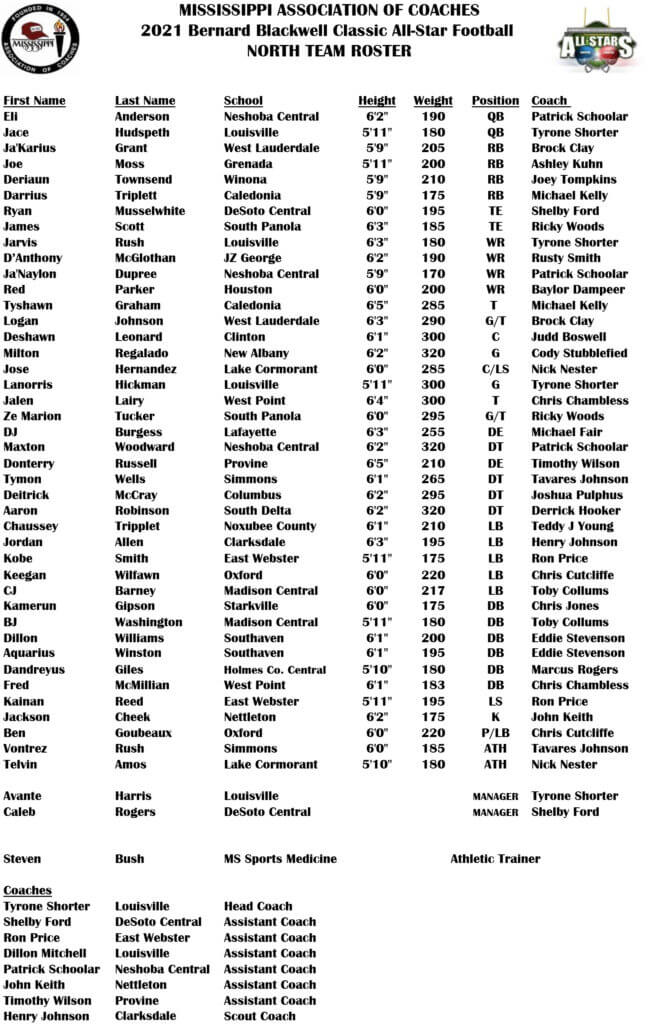 DeSoto County also had representation on the Mississippi-Alabama All-Star Game roster that was announced on Wednesday.
The roster will include Hernando quarterback Zach Wilcke, Horn Lake wide receiver Jarnorris Hopson, and Southaven defensive lineman Aaron Bryant.
South Jones head coach Todd Breland is the head coach for the Mississippi squad, which will play their Alabama counterparts on Dec. 11 at Southern Miss.