Adams recognizes employees during board meeting
Olive Branch Mayor Ken Adams said that it's been something he has wanted to do since becoming Mayor in July, and that is to start a monthly Mayor's Award program for city employees who are recognized for going above and beyond their job responsibilities for the city.
After checking to make sure everything was legally correct, Adams presented his first two awards at the start of the Board of Aldermen's regular meeting. He said the proposal to monetarily award an employee each month through private funds passed through the Attorney General's office and Ethics Commission before moving forward.
"That was one of the highlights of my first 90 days to be able to present those," Adams said. "I wanted to do it the first month but it took some approvals and I think it's a very positive thing for people to see their peers awarded and see the kind of things they've done above and beyond."
Noted for their work was Olive Branch Police Officer Dalton Todd for the month of August and Accounts Payable Clerk Polly Massie for the month of September.
Todd was nominated for his work responding to an incident on Aug. 7, when he was flagged down on Goodman Road by someone seeking assistance for a man who was down.
The officer found a man bleeding from his head and had a compound fracture of his leg.
"His training kicked in and he immediately checked for a pulse and on detecting one he began administering CPR on the victim until EMS arrived on the scene," Adams said. "Unfortunately, the victim did pass away, but there's no doubt he (Todd) did his job above and beyond."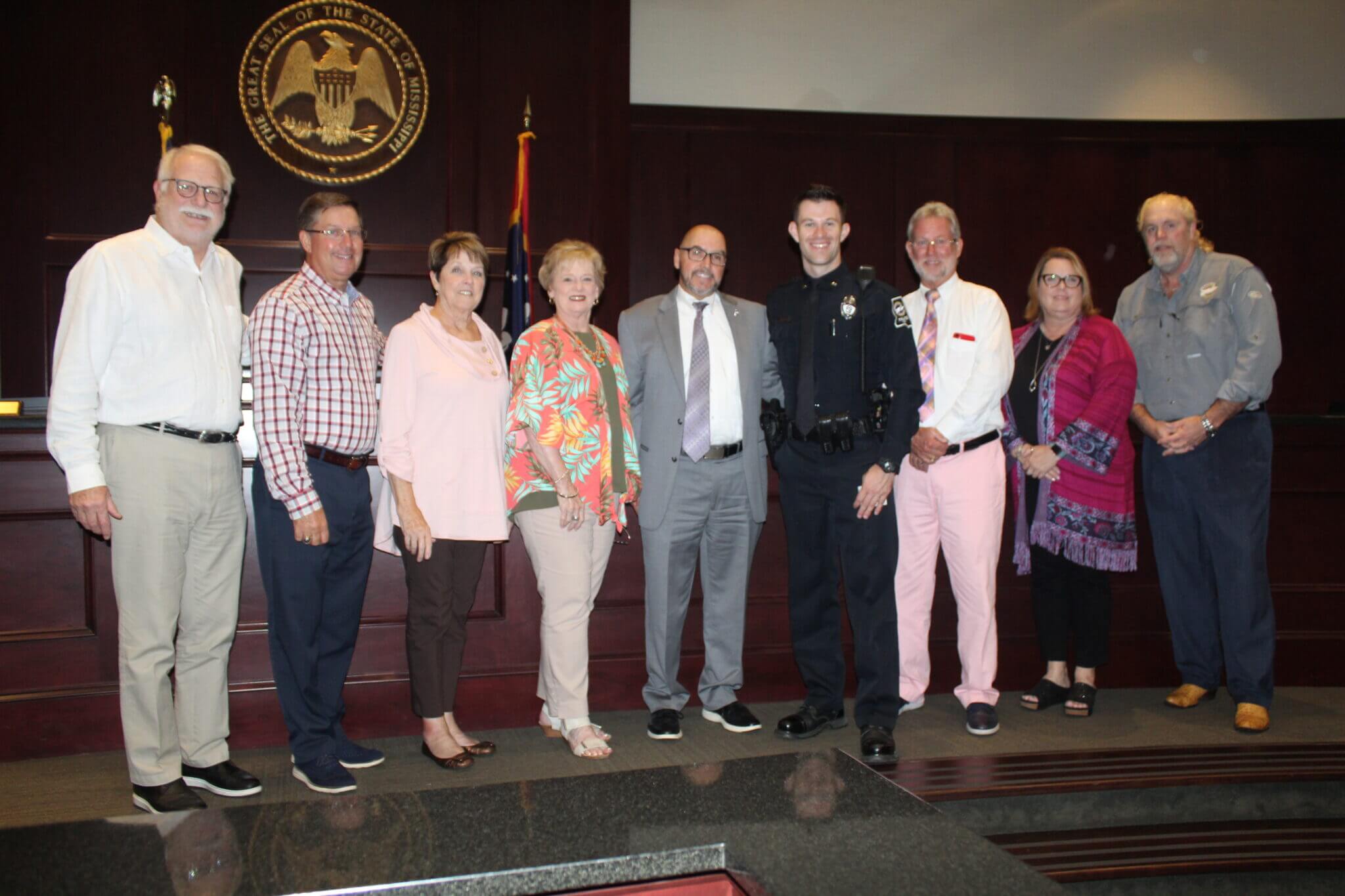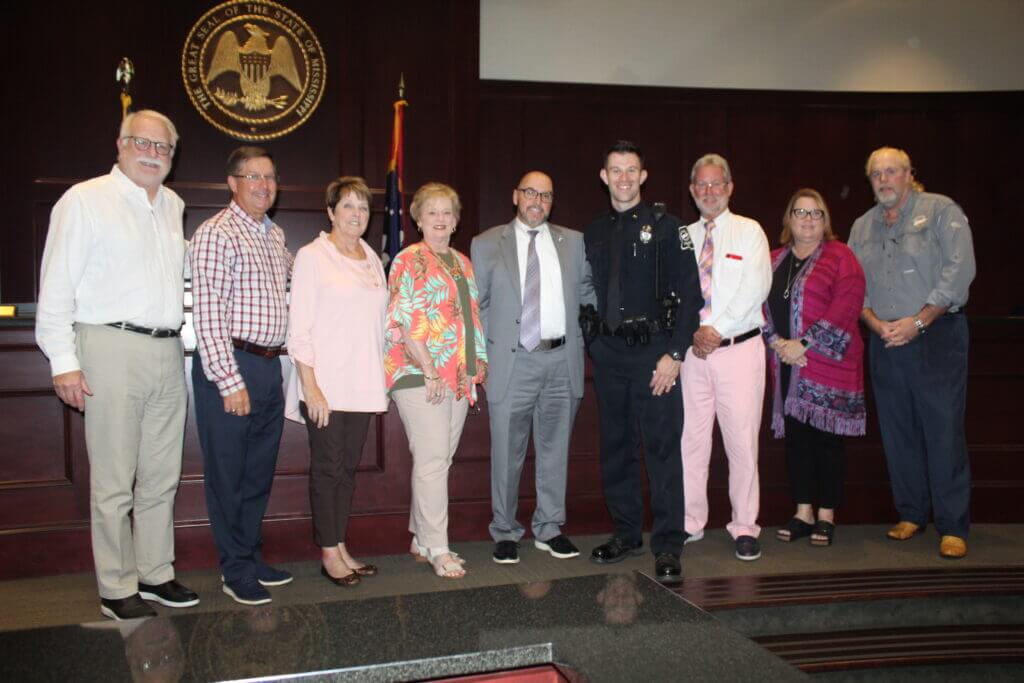 In noting the work of Massie, Adams related a story of a citizen whose check from the city had expired and came to Massie to see if she could get a replacement check.
"When she reported to City Hall, Polly had her a check ready in hand to give to her," Adams said. "That may sound like a small feat but it's really not. It takes a while to get a check cut. The citizen had had some financial problems and was in absolute tears that she was able to get a check for one she thought was void and to do it on the same day."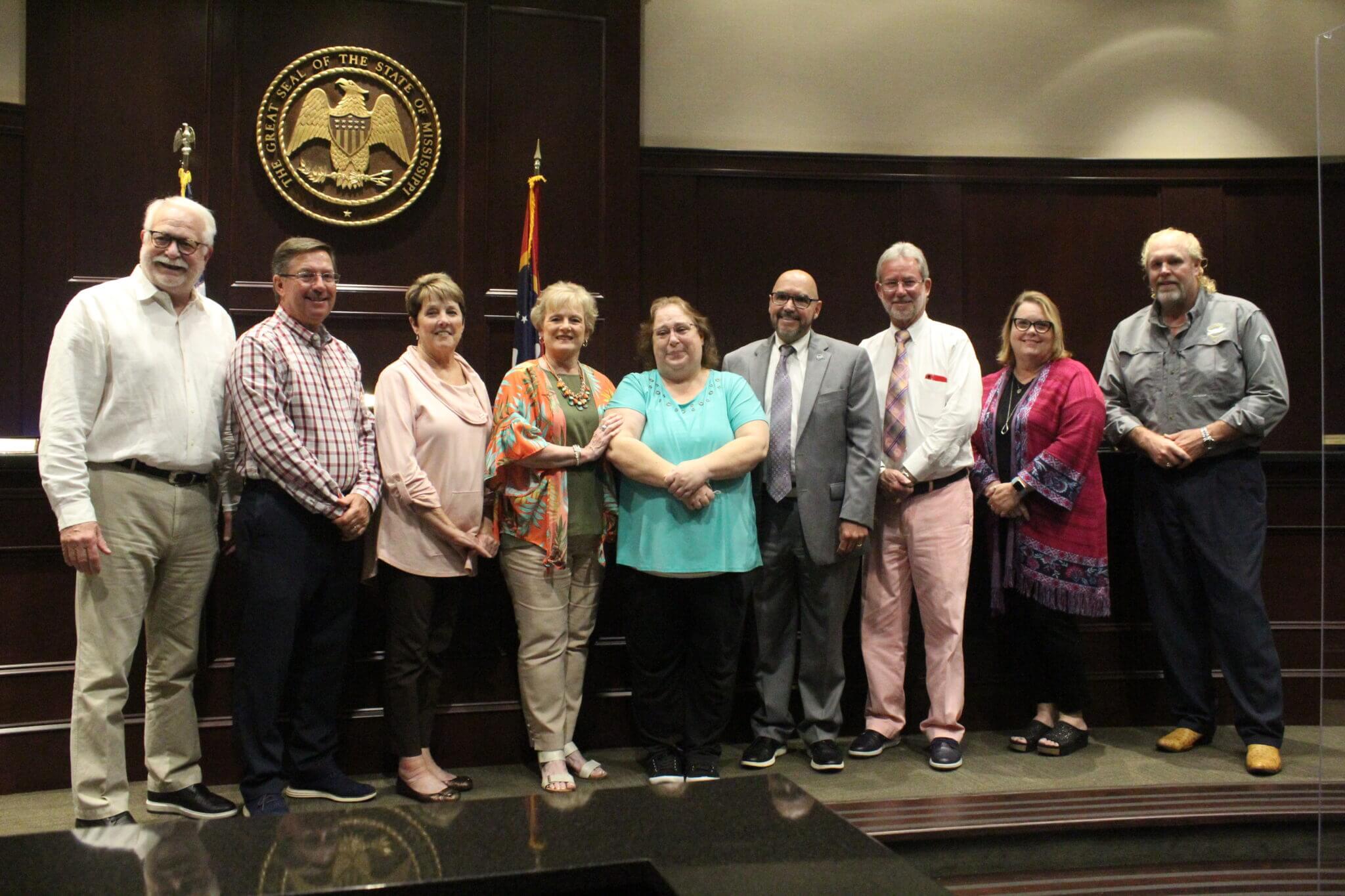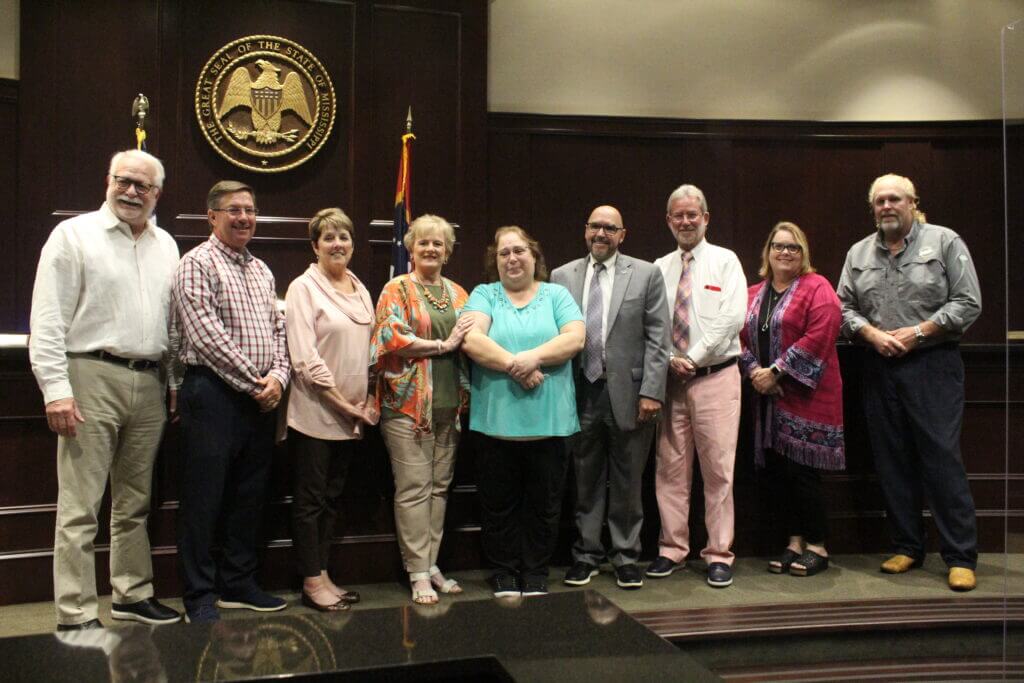 Adams said later a number of businesses provided the $200 presented to Todd and Massie, adding he would be welcome to see more local businesses be a part of the funding for the Mayor's Award.
Each department head provides nominations for the monthly awards, after which Adams then determines who to select.
In other action, look for fees to use park facilities in Olive Branch to go up, after amendments to the rules and regulations for the use and operation of park facilities.
Adams said later it's being done to get Olive Branch fees more in line with other communities in DeSoto County.
"We are really playing catch up on our fees and fee schedule," Adams said. "We haven't updated that in like 20 years and so we're just changing the fee schedule to be more compatible with the other cities in the county. That includes individual fees and tournament fees."
Adams added that with the increase, the city is trying to cover a portion of the cost for maintaining the park facilities.
Aldermen voted to pay up to $10,000 for seed money to a consultant who is helping city and county governments start what is being called a Mid-South Interstate Compact Agency.
Government leaders from all three states recently met and decided on a group effort of all of the local governments coming together to get federal funding for interstate improvement projects.
The City of Memphis has already committed half of the $150,000 consultant's cost with the remainder of the money being divided among the other governments, based on population.
"The discussion needed to take place and I thought it was positive," Adams said after the meeting. "We are mainly looking at alternative ways to help our city develop and grow. The interstate system is really a huge priority, whether it's I-55, or 78 (I-22), or I-269."
Other local leaders are in the process of approaching their boards on the matter. Any decisions from the compact would have to have the combined approval of all states before it would move forward.
"We respect and appreciate our friends at MDOT, which normally take care of our interstates but they're like any government agency," Adams explained. "They have a limited budget and if there's an opportunity to develop and grow with federal funding we're sure open to do that."