Flu cases increase in DeSoto County, Mid-South 
DeSoto County and the Mid-South area continue to see increasing numbers of influenza cases as we enter the typical flu season and it's putting people in the hospital.  
The Centers for Disease Control (CDC), in its weekly FluView, noted that 1,674 patients are in the hospital nationally due to influenza, with Influenza A(H3N2) strain being the most prevalent.
Early increases in seasonal influenza activity have been reported in most of the United States, with the southeast and south-central areas of the country reporting the highest levels of activity," according to the CDC.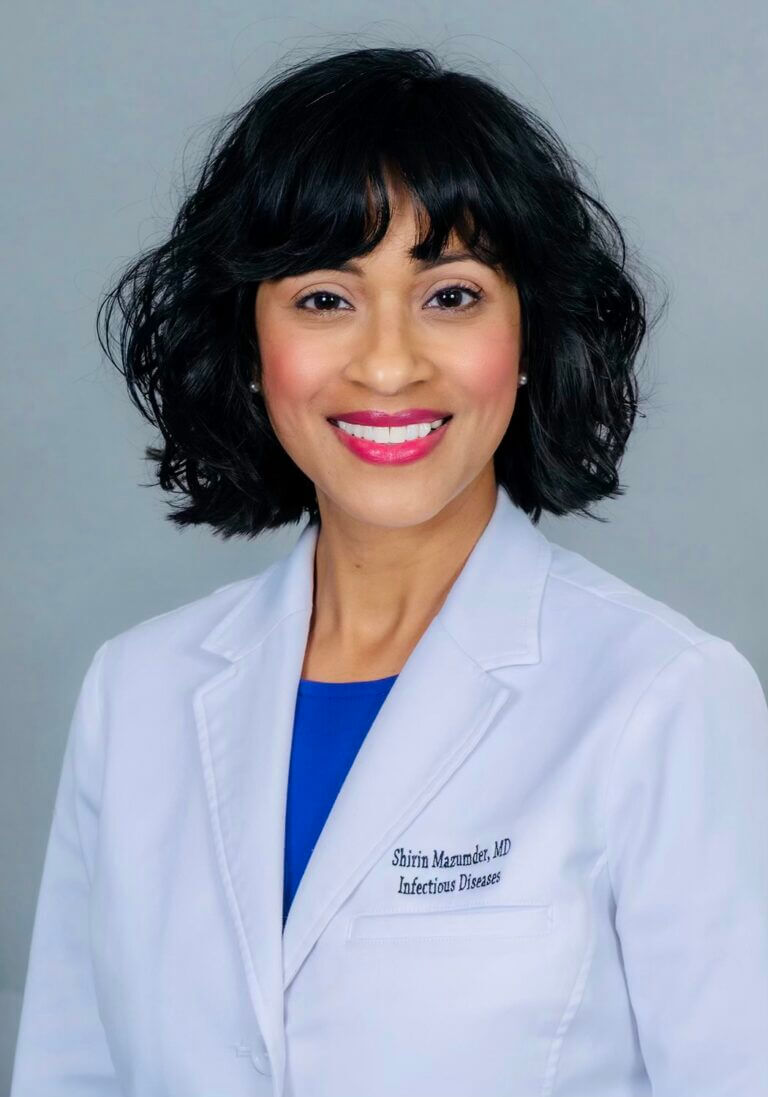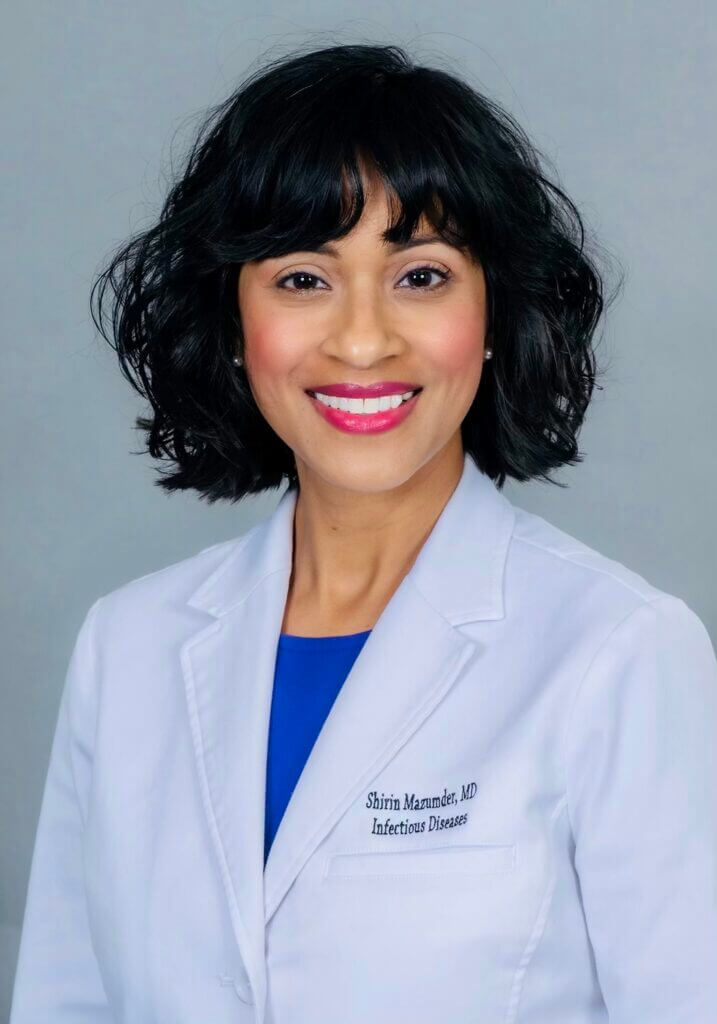 A similar trend has occurred in the Mid-South, according to Dr. Shirin Mazumder, infectious disease specialist with Methodist Le Bonheur Healthcare, who held a media briefing late this week.
"Across Methodist emergency rooms, the number of cases we've seen in September and October are the highest that we've seen compared to the last five years," said Dr. Mazumder.
A virus that was almost nonexistent during the midst of the COVID-19 pandemic is roaring back into some prominence, as statistics are pointing out.
"In September 2022, 352 cases of flu were encountered across our Methodist emergency rooms," said Dr. Mazumder. "That compares to 298 in September of last year. So far in October, there have been 239 cases of flu that have been seen in our emergency rooms. This compares to 255 last year at this time."
Actually the fact that there were few cases of the flu during the pandemic is a factor behind why the virus has now returned.
"Social distancing and masking have been dropped and people are moving back to a pre-pandemic mode and traveling more, Dr. Mazumder said. "The other reason is a change in population immunity, dealing with a population where we really haven't seen significant levels of flu in a few years, and children, in particular, are vulnerable because they haven't encountered flu in their lifetime."
Mazumder said that in a regular flu season, about 30-50 percent of the population gets the flu.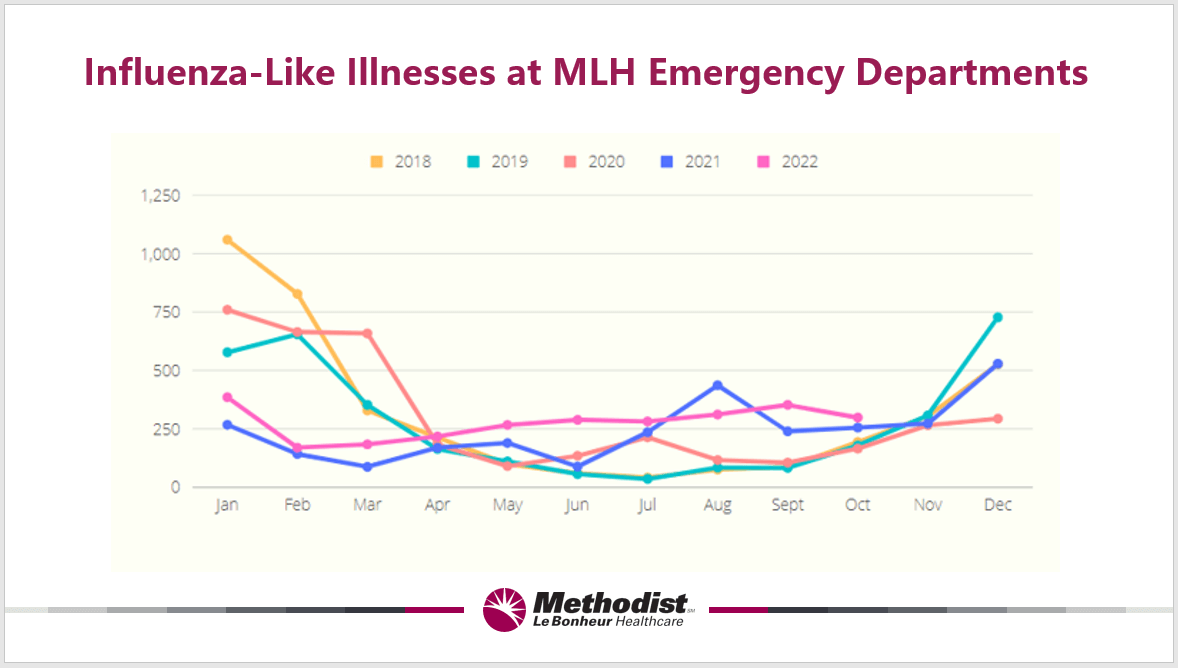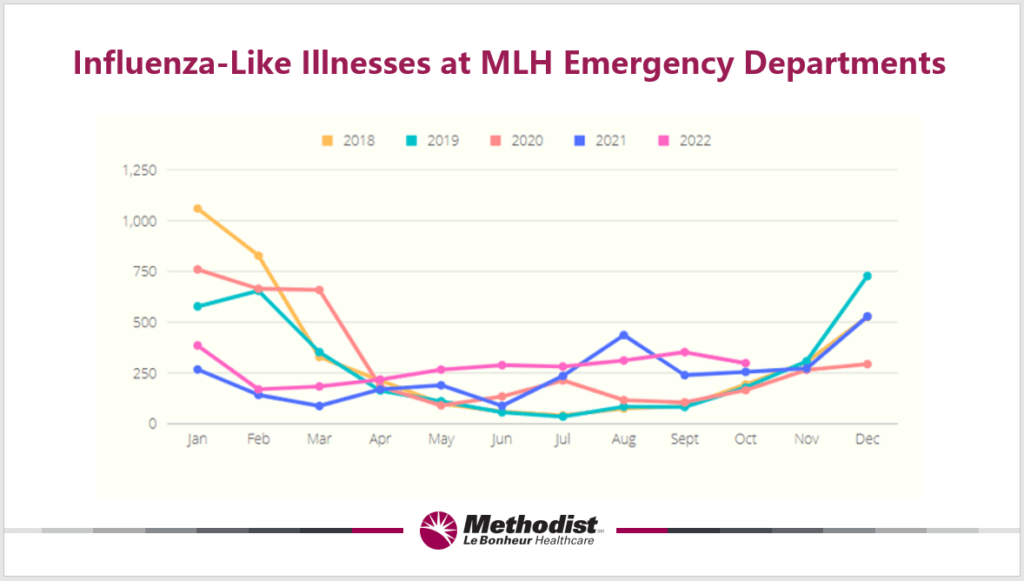 Vaccines, hygiene, and precautions are reasons to stay safe and less likely to catch the flu virus.
The CDC said an annual flu vaccine is the best way to protect against flu. Vaccination helps prevent infection and can also prevent serious outcomes in people who get vaccinated but still get sick with flu. The CDC added that everyone aged six months and older get the vaccine, ideally by the end of October.
"The flu vaccine is safe and effective to reduce the risk of illness, prevent school and work absences, prevent complications related to the flu, and hospitalizations," Mazumder said, who added that other measures should be taken, such as good hand hygiene, frequent hand washing, avoiding touching the eyes, nose and mouth, staying home if they're sick, and wearing a mask, especially in a crowded, indoor setting which may have poor ventilation.