Hustle playoff hopes stay alive after Stockton defeat
Photo: Shaq Buchanan of the Memphis Hustle faces two Stockton Kings defenders in third quarter action of Tuesday's Hustle victory. (Bob Bakken/DeSoto County Sports)
In a game they had to have to have any chance of playing in the NBA G League playoffs, the Memphis Hustle came through and beat the team they are chasing for the final playoff spot, defeating the Stockton Kings 123-115 at the Landers Center in Southaven.  
Santi Aldama led the Hustle for the second straight game with 26 points, but the Memphis Grizzlies assignment player got help from starters Shaq Buchanan (19 points) and Ahmad Caver (17 points).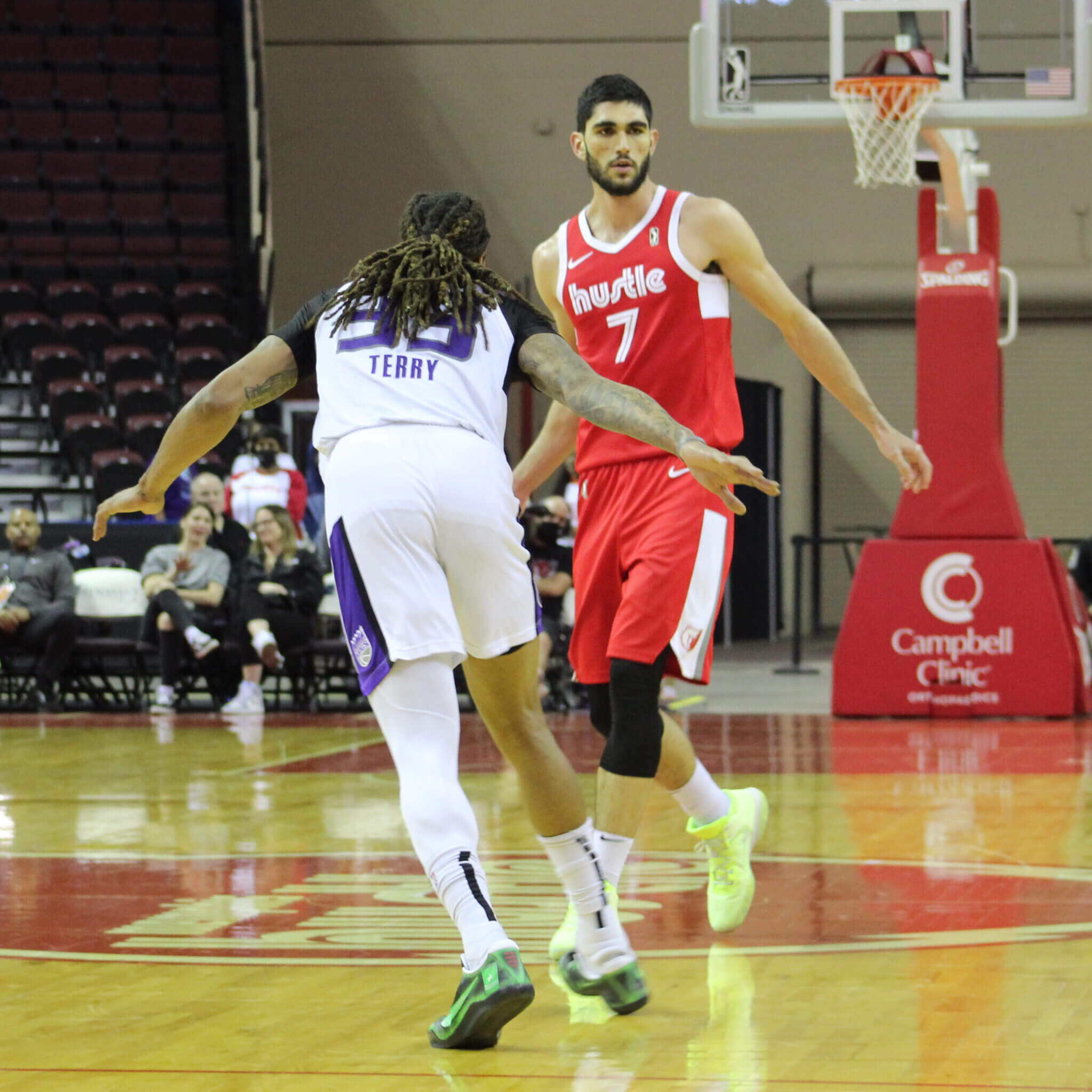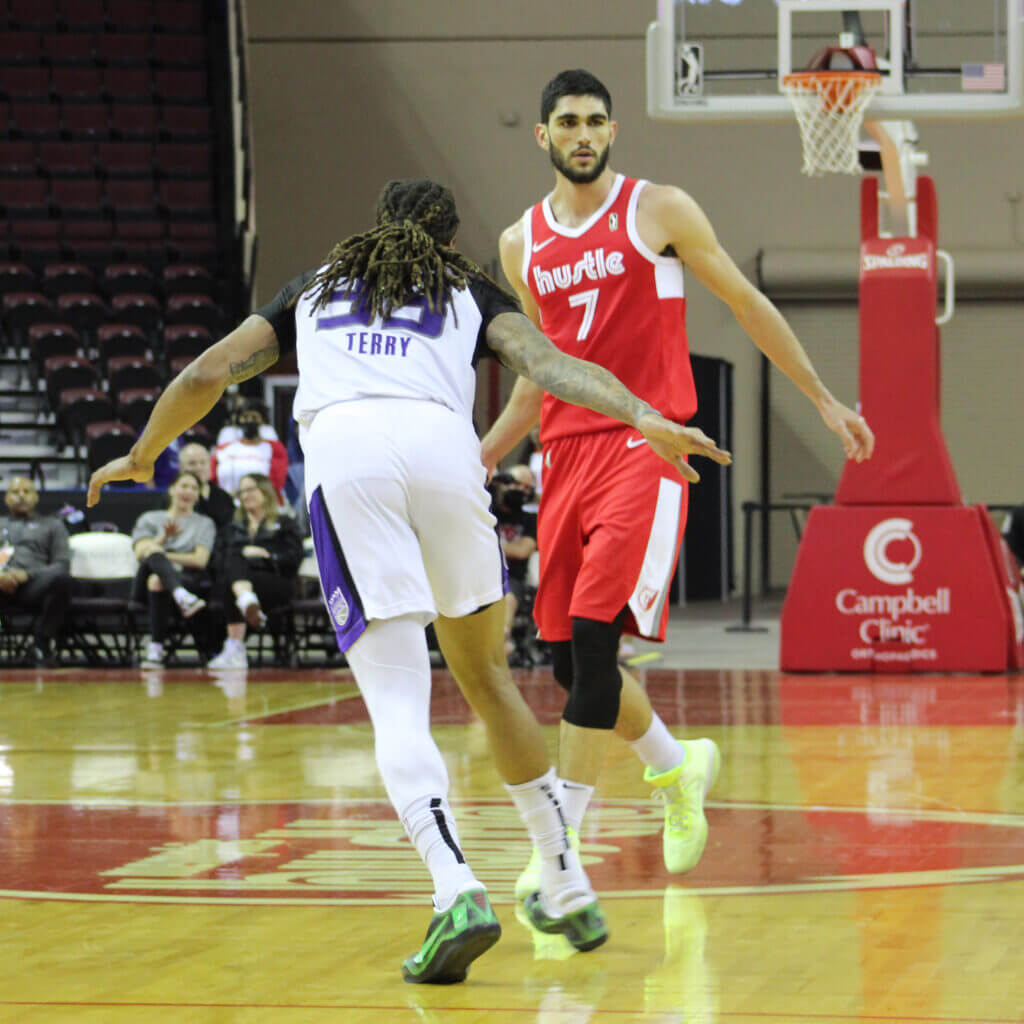 Reserves Damien Jefferson (20 points) and David Stockton (14 points) also contributed offensively for Memphis.
Aldama added 15 rebounds for the Hustle's only double-double in the victory, the team's fifth in 15 games on the Landers Center floor this season.
Quinn Cook paced the Kings with a game-high 29 points before being ejected for his second technical foul with 1:13 remaining. Emmanuel Terry netted 20 points and grabbed 10 rebounds for the Kings' lone double-double. Matt Coleman III, Sheldon Mac, Ade Murkey and DJ Steward also scored in double figures.
It was a big win for the Hustle, which lost any control of their playoff destiny with Monday's loss to Rio Grande Valley, 123-115. Stockton is the team the Hustle are chasing and the Hustle have to now win Saturday against Birmingham and Stockton has to lose one of its remaining two games, at Birmingham and at Salt Lake City, for Memphis to make the playoffs.  
"They have to lose one of those games," coach Jason March said. "We came into tonight's game with one focus. We had to win tonight's game. We can't control anything else that happens."
In a competitive first half of play, the Kings took a 67-65 halftime lead, but Memphis took control in the second half, outscoring Stockton 30-24 in the third quarter and 28-24 in the final 12 minutes of the contest.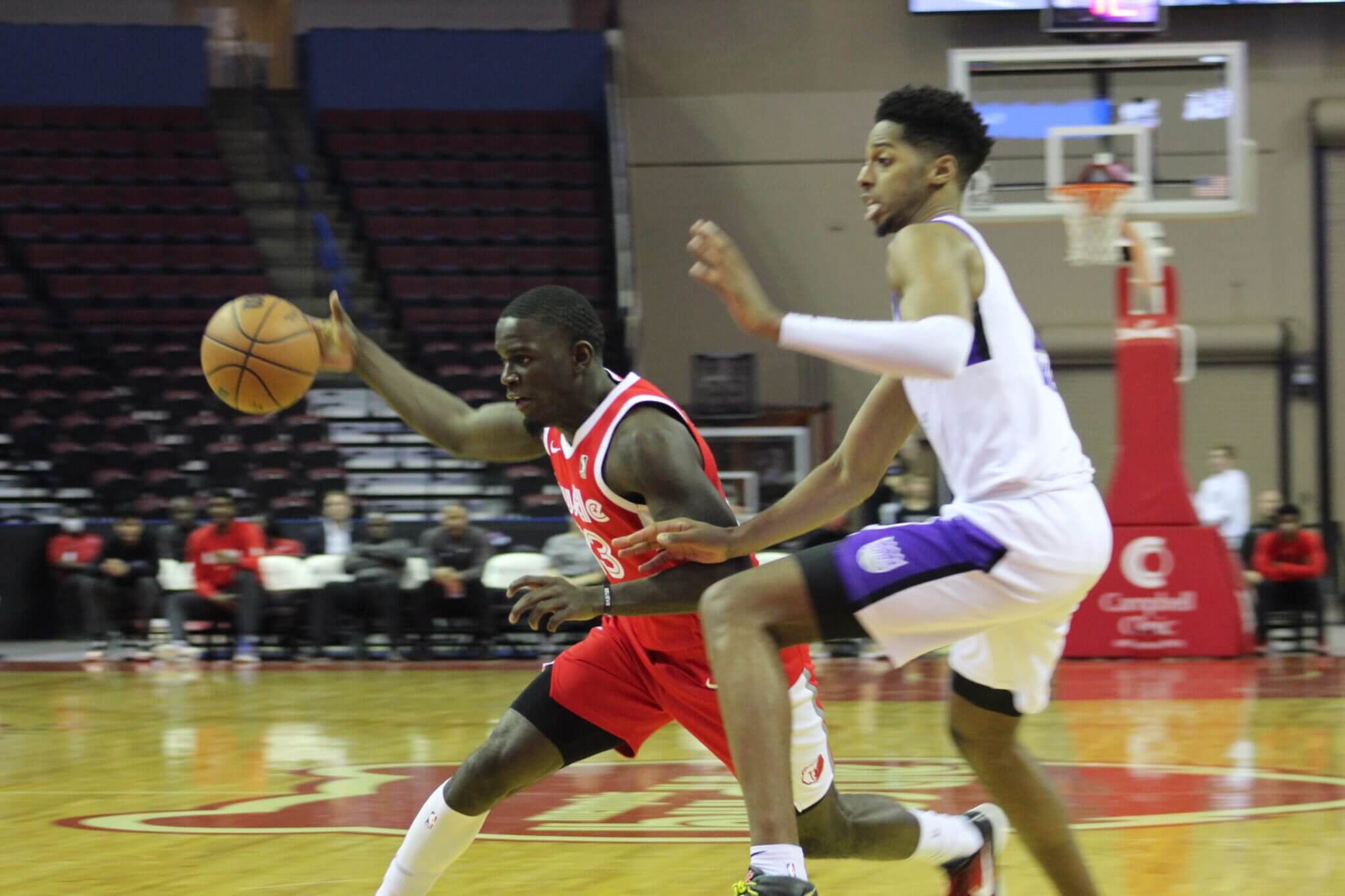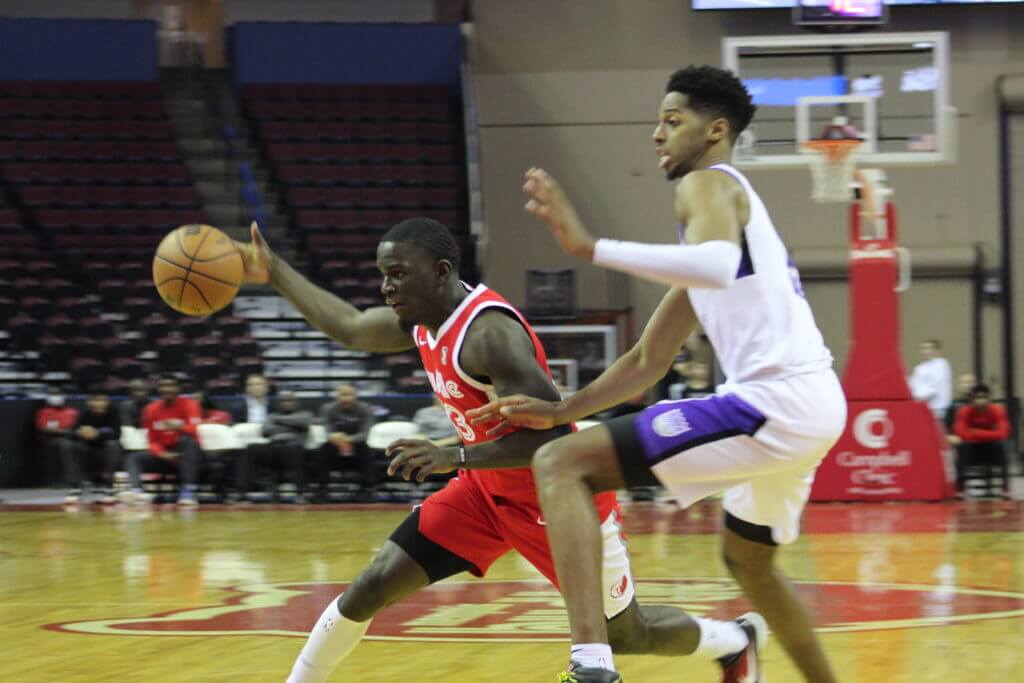 Memphis hit more from the three-point line than the Kings, hitting 16 of 36 attempts. The Kings connected on 13 of 24 from the beyond the arc for a higher percentage at 54.2 percent. 
However, the Hustle also hit 12 of 16 from the free throw line for 17 points while Stockton was just 5 of 7 for eight points.  
Now, Saturday's season finale at home against the Birmingham Squadron takes on enormous importance, especially if the Kings lose to Birmingham or to Salt Lake City in their season finale on Saturday.  
Despite Monday's loss putting the Hustle "up against the wall," March said his team has put forth the effort to have a chance to keep playing.  As the Hustle play Birmingham, there will admittedly be a lot of scoreboard watching of the Stockton-Salt Lake City game going on at about the same time. 
The schedule may say regular season, but for the Hustle and March, it's already been playoff basketball. 
"The last month, every game for us has been a playoff game and we had to put together a heck of a month to give ourselves a chance," March said. "We've done that."