Hustle finalize opening night roster
Photo: Matthew Hurt of the Memphis Hustle is shown in action with the team last season. Hurt is among the returning players on the Hustle roster for Friday's opening night game against Rio Grande Valley. (Bob Bakken/desotocountynews.com)
The Memphis Hustle on Thursday, Nov. 9, finalized its 2023-24 opening night roster. The team waived Sincere Carry, Davion Warren and Dominick Welch.
With Thursday's moves, the Hustle roster now stands at 13 players.
The roster includes two players who made it through local tryouts at Christian Brothers University before the start of training camp. The pair are Nathan Cayo, a 6-7 forward from Richmond, and Loudon Love, a 6-8 center from Wright State.
Following is the Memphis Hustle opening night roster: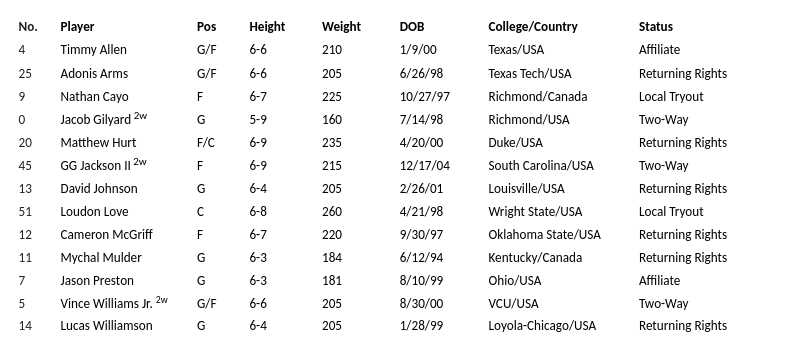 The Hustle host its opening game of the Showcase Cup against the Rio Grande Valley Vipers on Friday, Nov. 10, at 7 p.m. at the Landers Center in Southaven. The teams will square off for a second time on Saturday, Nov. 11, also at 7 p.m. inside the Landers Center.