Hernando's Harrison joins 901 FC soccer
Photo: Calvin Harrison of Hernando views the scene with fans after the Memphis 901 FC soccer victory over Charleston on Saturday, June 24. (Bob Bakken/desotocountynews.com)
So what was Calvin Harrison of Hernando thinking when he took the field, or pitch in soccer terms, for the first time at AutoZone Park as a member of Memphis 901 FC?  
Harrison last season was part of the Hernando High School boys' soccer team as a freshman and this spring was with the Lobos Rush club program. But on Wednesday, June 21, Harrison entered the last few minutes of 901 FC's 4-0 victory over FC Tulsa, the first time for a DeSoto County high school age player to take part in the United Soccer League, or USL Championship league.
There was a lot going on in Harrison's mind as he entered the game at a very special moment in his career.
"It's obviously a stressful moment with the head spinning and everything going on, trying to figure out what I need to do, but in the end my head leveled out and I was able to stay calm throughout it," Harrison said.
The youngster became part of the team under what is called a USL Academy contract and will be with 901 FC for the remainder of the season. Harrison's club team coach, Enda Crehan, who also coaches soccer at Christian Brothers University, made the USL Championship franchise aware of Harrison and his skills.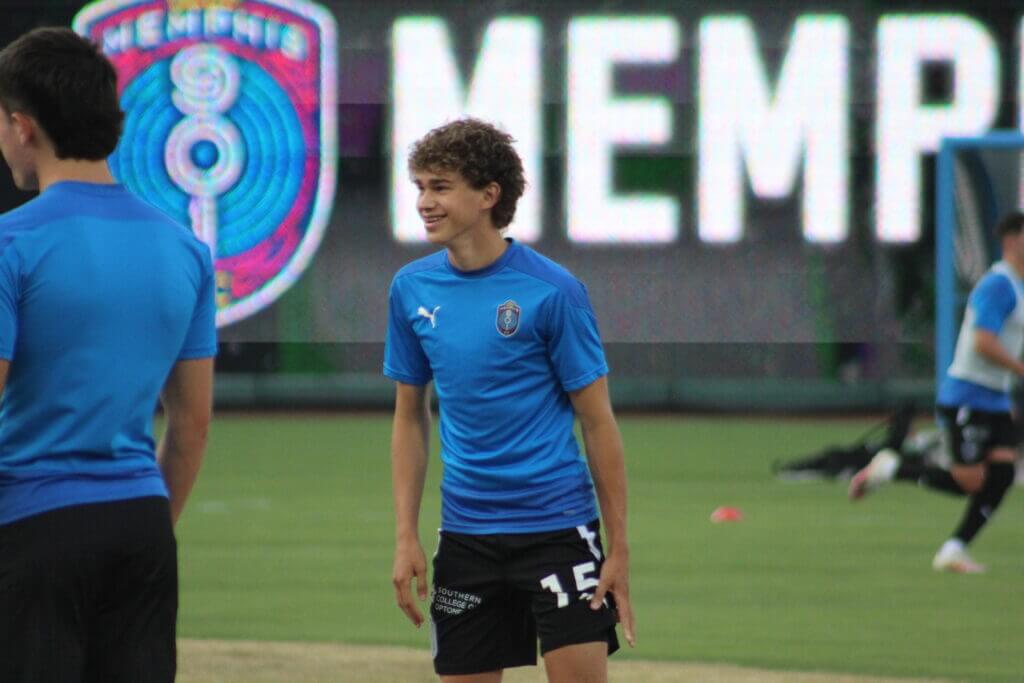 "He was my club coach for the spring and he ended up contacting 901 about me and that's how I got into the training," Harrison said. "I performed well in training and they signed me from there."
A USL Academy contract means the player is connected with the team for the season, but is not paid. The Academy contract allows the player to keep his NCAA eligibility but gets to experience the professional level of soccer.
"It's going to be really helpful to still be able to go to college," Harrison explained. "It's really going to help me develop a lot wherever I'm going in the future."
901 FC head coach Stephen Glass said Crehan's recommendation made the team take a look at Harrison.
"He was aware of a young kid who had something, so he got in touch with (Assistant Sporting Director) Caleb (Patterson-Sewell)," Glass said. "We brought him in to have a look at training and liked what we saw. He's in a good place where he'll be looked after and that's a good thing."
Harrison has learned a lot already about the adult soccer game in his brief time with the team.
"They know I've never been in this environment before and they're helping me along the way," Harrison said. "I've learned so much more about the adult game. The youth game is the same game but it's a lot less physical and fast, so they've been helping me to play the way the game is in the adult league."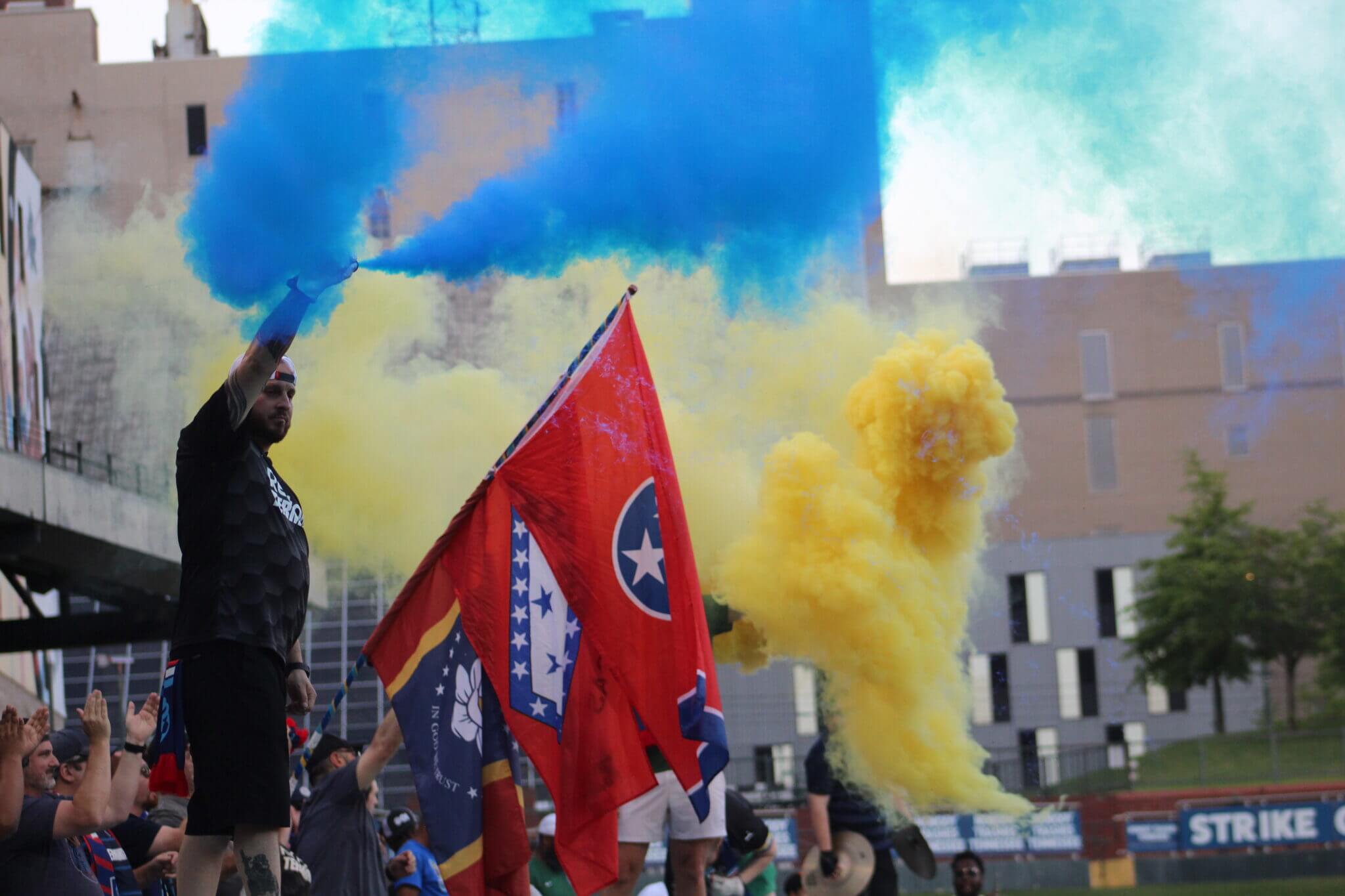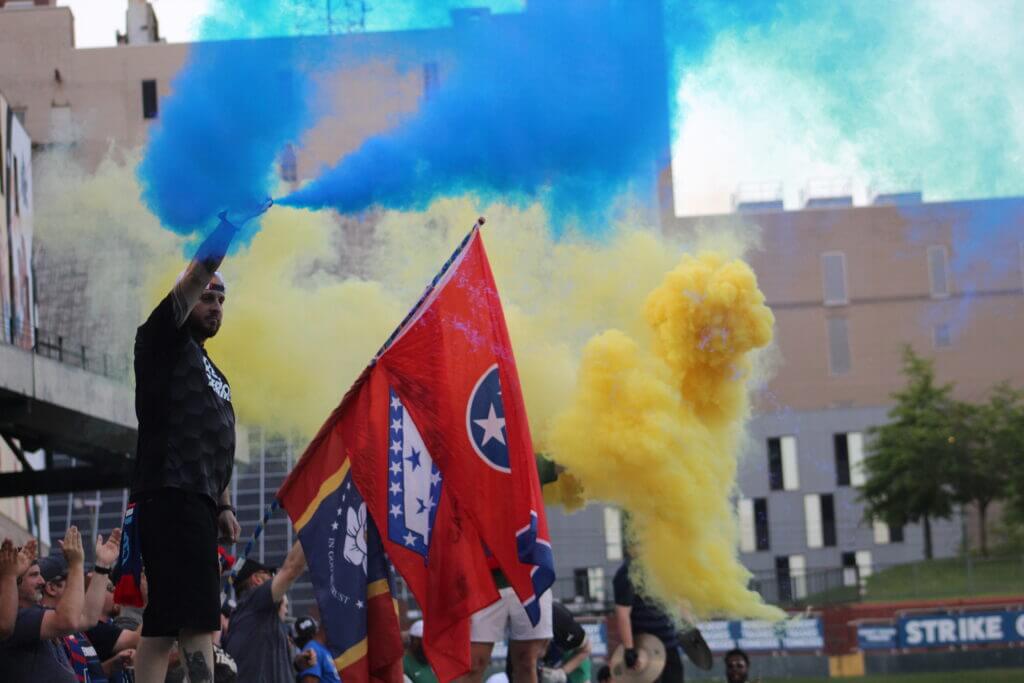 Patterson-Sewell said the Academy system gives young local players a chance to grow with the game.
"It's important that we provide those pathways to players that are good enough in the local area," Patterson-Sewell said. "We're always open to playing him. When they're on contract, you've got that chance and you've got the ability. We've shown that we've done it in the past."
Glass added that, when given the chance again, Harrison will be sent into the game.
"If the need is there to get him on the pitch, we will," said Glass. "We understand that he could be up to 20 years younger than the guys he could play against so it's difficult if he gets thrown in, but we know he's capable because of what we've seen in practice. We won't do anything that jeopardizes him, which is the important thing for his development."
And Harrison brings some skills to the pitch when he comes in.
"I would say speed, dribbling, but one of the non-physical traits would be adaptability," Harrison said. "You don't expect to be a kid in this environment, so being able to adapt is one of the most important things."
Harrison has been playing soccer since age six and will continue to pursue the game with Lobos Rush, and possibly 901 FC, if they decide to sign him under the USL Academy system again. But Calvin is glad of the chance to play and grow with 901 FC, so keep an eye out, you might see him back into the game again, challenging the pros on their playing field.