UPDATED: Hernando sets the pace at Hickory Flat meet
Photo: Hernando girls' cross country team is shown after winning their division race at the Hickory Flat Invitational meet at Blue Mountain College on Saturday, Sept. 11. (Jon Ross Myers/Mississippi Sports Group)
Hernando dominated the 4A-6A portion of Saturday's Hickory Flat Invitational cross country meet held at Blue Mountain College, a meet that also included Lewisburg and Center Hill teams from DeSoto County.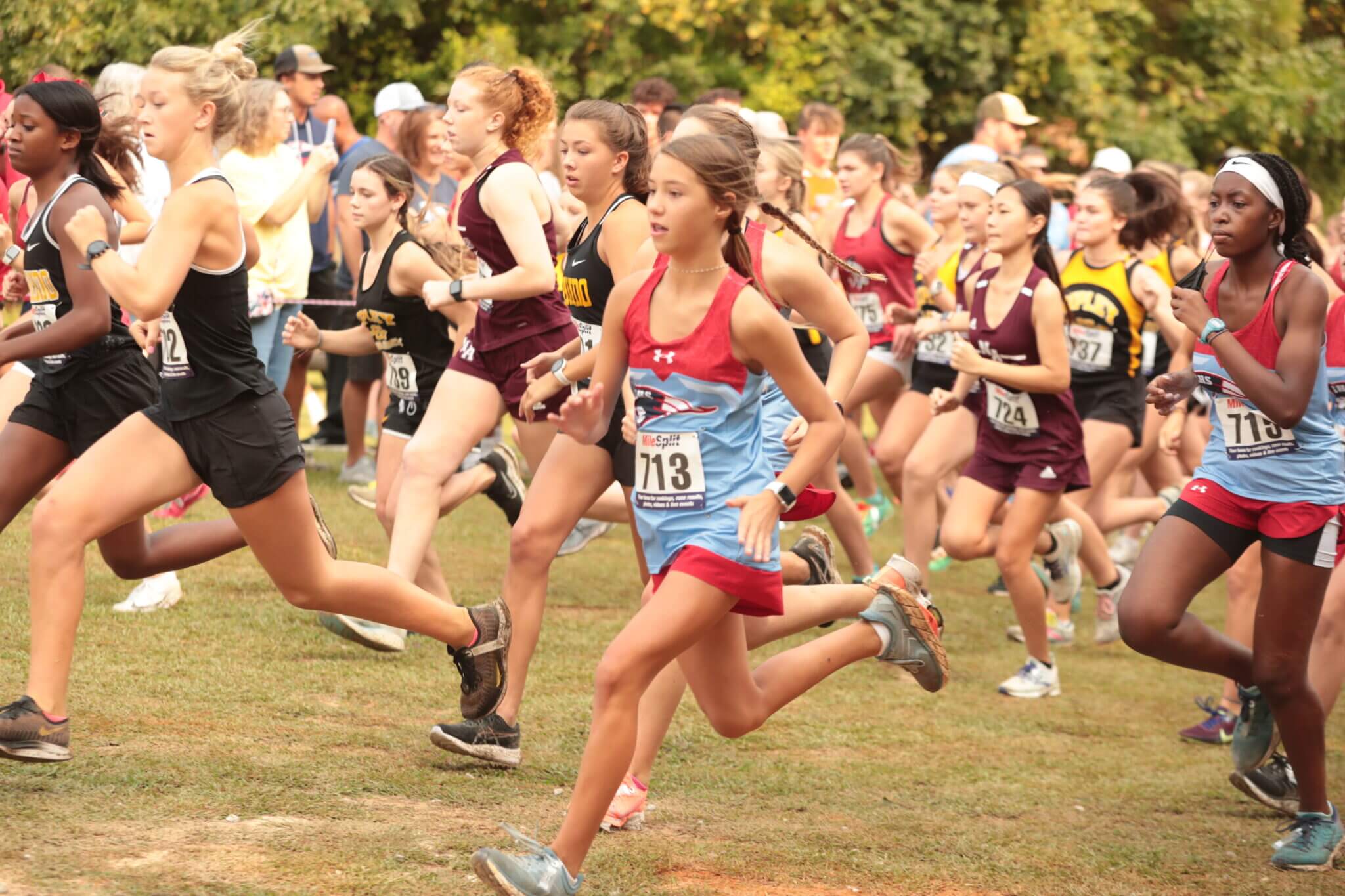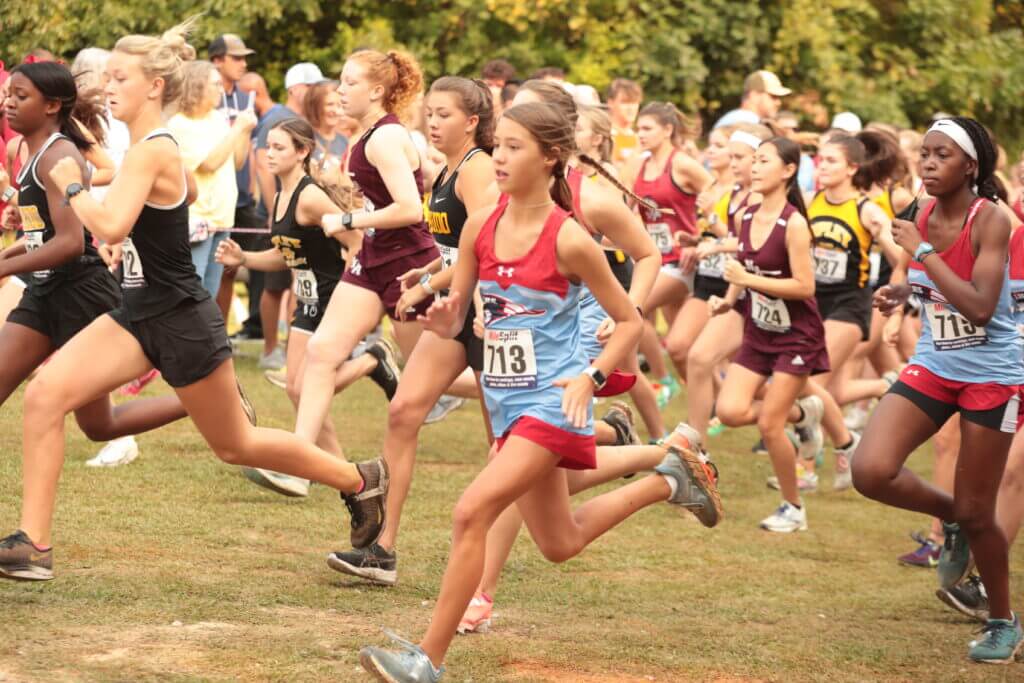 The Lady Tigers won the team championship and the Hernando boys were second in the team standings.
Meanwhile, Hernando's Graham Weiss won the individual title for the boys and, led by Jessica Cartwright, the Lady Tigers earned the top three finishes in the girls' race.
Weiss, a sophomore, finished the boys' five-kilometer run in a time of 17:26.34. Senior Nathan Brady was the next best finisher for Hernando, taking eighth place in a time of 18:59.75.
Corinth was the boys' team champion, defeating second-place Hernando 49-76. After third-place Senatobia, Lewisburg finished fourth with 128 points. Center Hill was eighth among nine schools taking part with 213 points.
Hudson McRace was Lewisburg's best finisher, taking 11th place in a time of 19:00.10. Johnathon Brewster led Center Hill runners in 20th place in 19:25.44.
Hernando's Cartwright, Riley Jackson and Delayne Hopkins led the field to the finish line in the girls' five-kilometer run. Cartwright, a junior, won the individual title in a time of 20:23.82. She was followed by Jackson, who was less than a second behind at 20:24.05. Hopkins took third in 21:24.11.
The top three finish helped Hernando to a close win in the team event, 30-37 over second-place Corinth. Lewisburg took third with 82 points and Center Hill was sixth with 186 points.
Senior Mary Murphy was the top Lewisburg runner, taking fifth place in a time of 22:08.87. The top Center Hill harrier was sophomore Reese McNeer, who was 25th overall in a time of 25:14.30.
A complete photo album from the meet is posted on Mississippi Sports Group.