Morris, Haley commit to play college baseball
Photo: Lewisburg High School baseball players Jarrett Morris (left) and Gage Haley, who signed offers to play college baseball Wednesday. Morris will play at Itawamba Community College next year, while Haley will head to Mississippi State. (Bob Bakken/desotocountynews.com)
It was baseball signing day for two Lewisburg High School seniors Wednesday, as Jarrett Morris and Gage Haley both made official their college commitments for next season.
Morris, a utility player who handles several positions for coach Rusty Cagle's Patriots, signed to continue his baseball career at Itawamba Community College. Meanwhile, Haley signed to play next year at Mississippi State. As a junior, the right handed pitcher posted a 4-2 record in nine appearances with one save. Haley struck out 39 batters and walked 19, allowed 12 earned runs and posted a 2.93 earned run average. Cagle said he's also going to play first base this spring.
Haley did undergo Tommy John surgery but both he and Cagle said Haley was getting back to his old throwing speed, which was in the low 90s before the arm surgery.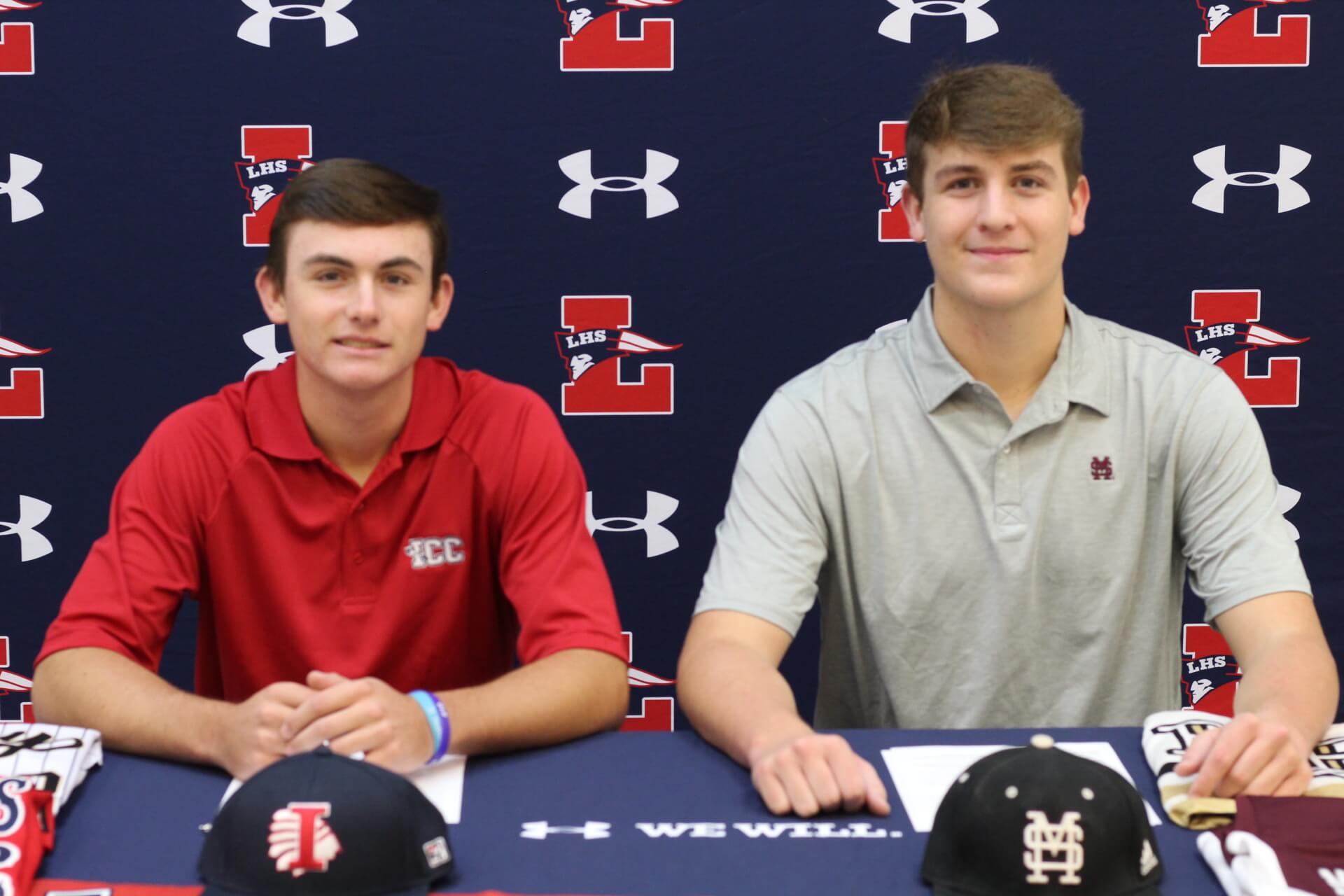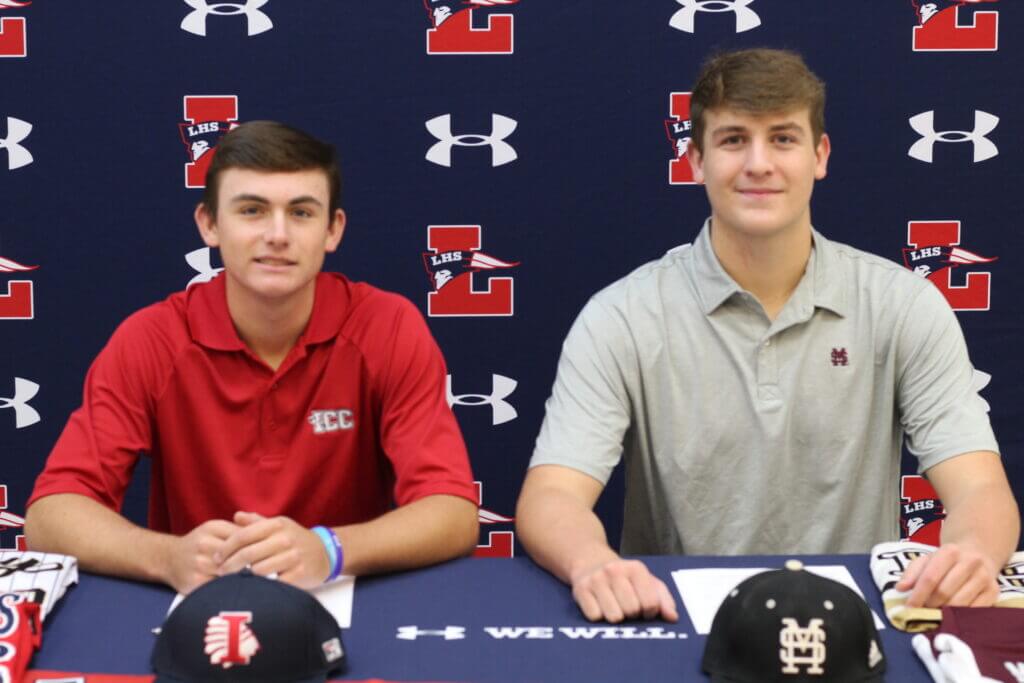 "The end of April is his schedule for coming back," Cagle said.
"Everything is feeling good and smooth," Haley said about his arm, adding, "When I first started being recruited there, the coaches were just phenomenal to me. The baseball program as we all know has been amazing the last couple of years."
Morris, as a junior, had 24 hits in 28 games, including four doubles and one triple. He scored 21 runs and drove in 10 more, posting five stolen bases.
"He's just a tremendous kid, a hard worker," Cagle said. "He's solid offensively, great defensively, he's a just a quality kid. Jarrett will hit anywhere in the lineup and play anywhere in the field."
"I really liked the campus and the coaches," Morris said. "The facilities that the baseball team has are really top tier. DeSoto County has had a lot of guys go down there."