Friday sports: Gators run by Greenville
Photo: Lake Cormorant's Dalen Anderson is surrounded by Greenville defenders during Friday's contest on the Gators' home floor. (Bob Bakken/desotocountynews.com)
Displaying one of the better team efforts of the season, the Lake Cormorant Gators boys basketball team defeated the Greenville Hornets 69-56 Friday night. The Gators' victory came after Greenville girls avenged an earlier loss and beat back the Lake Cormorant girls 50-32.  
LAKE CORMORANT BOYS 69, GREENVILLE 56: Alijah Jackson buried the basketball for 21 points in the Gators' 69-56 victory over the Hornets Friday in the Swamp. The win moved Lake Cormorant to 10-12 overall, 4-2 in Region 2-5A, putting the Gators solidly into second place.
Greenville fell to 8-15 overall and 2-4 in region play.
Lake Cormorant roared out to a 17-6 lead after one quarter and led 35-25 at halftime. However, the Hornet came back to cut the lead to 45-42 before a three-pointer at the buzzer extended the margin to 48-42 Gators after three quarters of play.
"We started settling and not attacking in the third quarter," Lake Cormorant coach Bryant Worsham said. "When we attack we're really good."
Jackson and Dalen Anderson led the way in the first quarter. Jackson nailed a three-pointer and finished the quarter with seven points while Anderson finished with three field goals for six points at the end of the quarter.
The Gators' Vernon Green stepped up in the second quarter with three field goals for six points in helping the Gators hold a double-digit lead at intermission.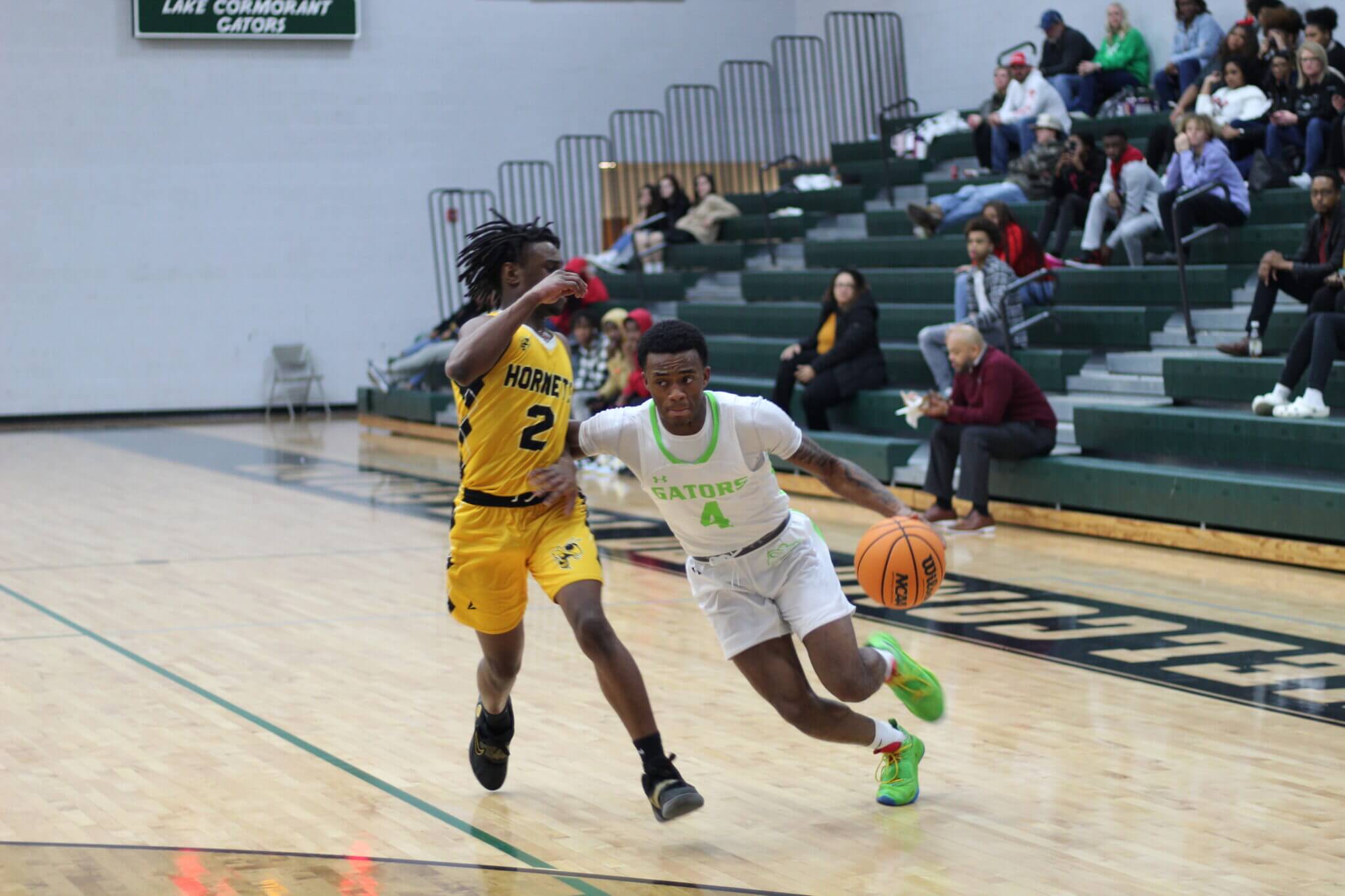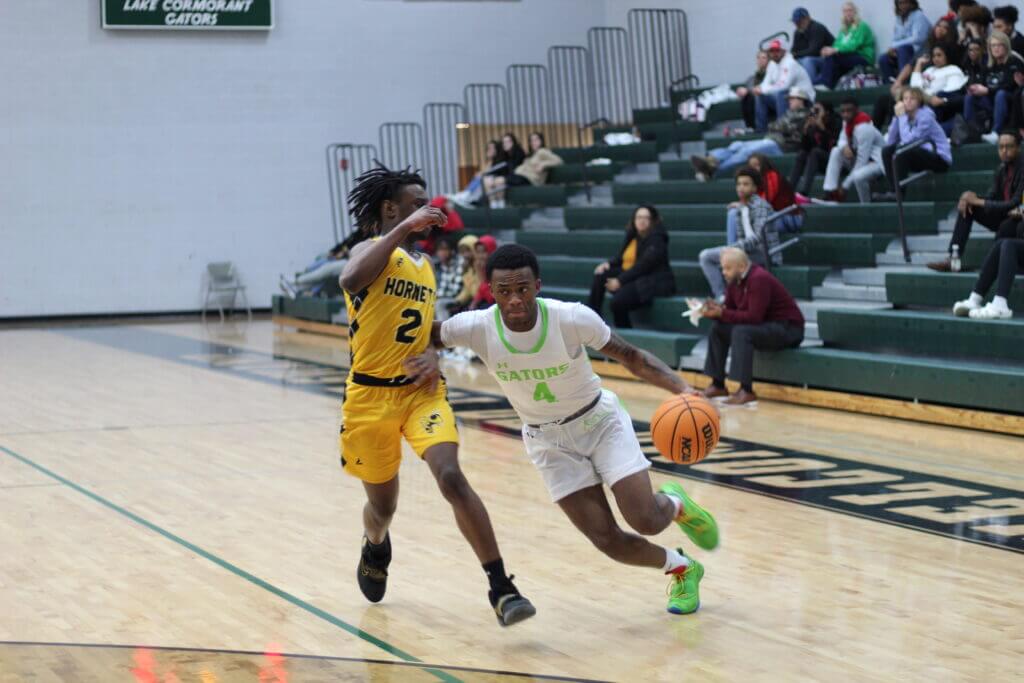 Keviarr Lang helped Lake Cormorant in the third quarter with a pair of three-pointers for six of the Gators' 13 points in the quarter. Jackson helped ensure the home team came away winners with the final eight of his 21 points in the final eight minutes of the game.
"Jackson has been averaging about 25 points a game the last 6-7 games," Worsham said. "The last time we played Greenville he scored (a school record) 46 points. When he's going, we're going really good."
Anderson and Lang both finished with 11 points, and Green ended up with 10 points. Greenville was led by DeMarion Gibson with a game-high 24 points.
"This was the best team basketball we've played all year," Worsham said. "Hopefully we can keep that going."
GREENVILLE GIRLS 50, LAKE CORMORANT 32: The last time the teams met two weeks ago, Lake Cormorant left Greenville with a 36-21 victory. Friday night, it was the Lady Hornets' turn to leave town with a "W" in the 18-point result.
The Honeybees took a 14-5 lead after one quarter and held a 33-19 edge at halftime. The advantage held in the third quarter to a 39-26 Greenville lead going into the fourth quarter.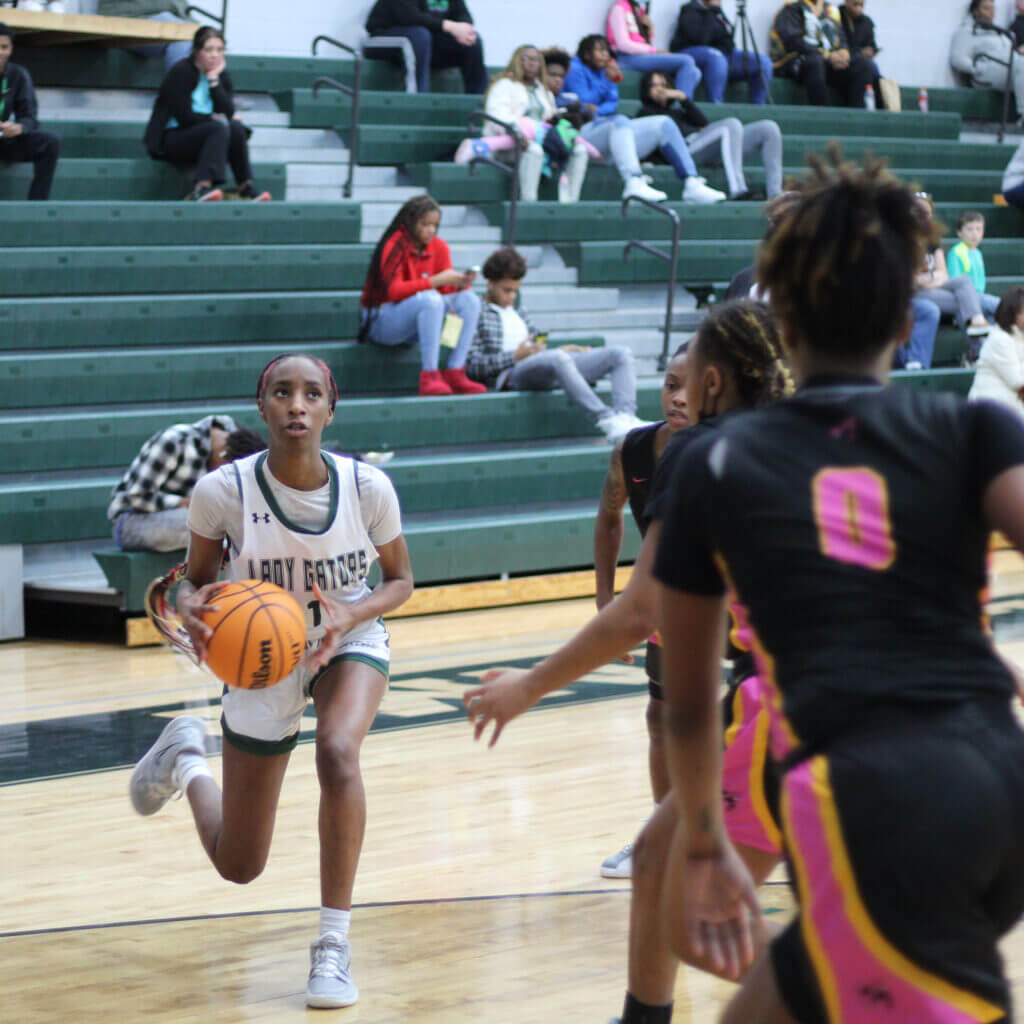 The Lady Gators' best period in the loss came in the second quarter of play when Isabella Conaway scored a three-pointer and finished with five points and Katelyn Simmons added four of her team-high nine points in the quarter before halftime.
Sophomore Charlisa Barney led Greenville with a game-high 19 points, including a pair of three-pointers.
Here's the Friday DeSoto County prep basketball scoreboard:
Prep boys basketball
DeSoto Central 72, Olive Branch 65

Olive Branch: Jaylyn Tyler 16
DeSoto Central: KJ Patrick 20, Bob Dickson, Jr. 18

Southaven 71, South Panola 47
Lewisburg 70, Center Hill 52

Lewisburg: Noah Jorgensen 21, Gage Haley 19.
Center Hill: Kaison Saunders 16, Jaidyn Rankins 15

Lake Cormorant 69, Greenville 56

Lake Cormorant: Alijah Jackson 21,

Horn Lake 70, Hernando 31

Horn Lake: Connor Simms 17, Kyren Pernell 14
Hernando: Derrell Tate 9, Eric Oliver 8
Prep girls basketball
DeSoto Central 50, Olive Branch 36

DeSoto Central: Mya Richardson 16

South Panola 75, Southaven 50

Southaven: Merciana Sandifer 25, Anaria Lee 15

Center Hill 64, Lewisburg 59 (overtime)

Center Hill: Madison Hughes 25, Dominique Collins 14
Lewisburg: Allie Carroll 20, Allison Irby 19.

Horn Lake 54, Hernando 43

Horn Lake: Kaitlyn Williams 16, Shantoria Riley 11
Hernando: Carleigh Carlarco 13, Damyia Cummings 10

Greenville 50, Lake Cormorant 32

Lake Cormorant: Katelyn Simmons 9
SPORTS ETC.: DeSoto Central teams claimed the region bowling meet championship at Strike Zone Lanes in Southaven on Friday. Both boys and girls teams advanced to the state meet in Brandon.  
Saturday, Center Hill High School is hosting the region powerlifting meet.