Four DeSoto County football players sign for college
With their signatures Wednesday, at least four DeSoto County football players declared they are officially ready to take their game to the next level.
Wednesday was the first day of the three-day early signing period for senior football players moving up to Division One football.
Half of that number inked their National Letters of Intent Wednesday morning at Lake Cormorant High School, where offensive lineman Gabe Cavazos and athlete Tony McCray Jr. helped lead the Gators to a 7-3 record and a first round appearance in the MHSAA 5A state playoffs.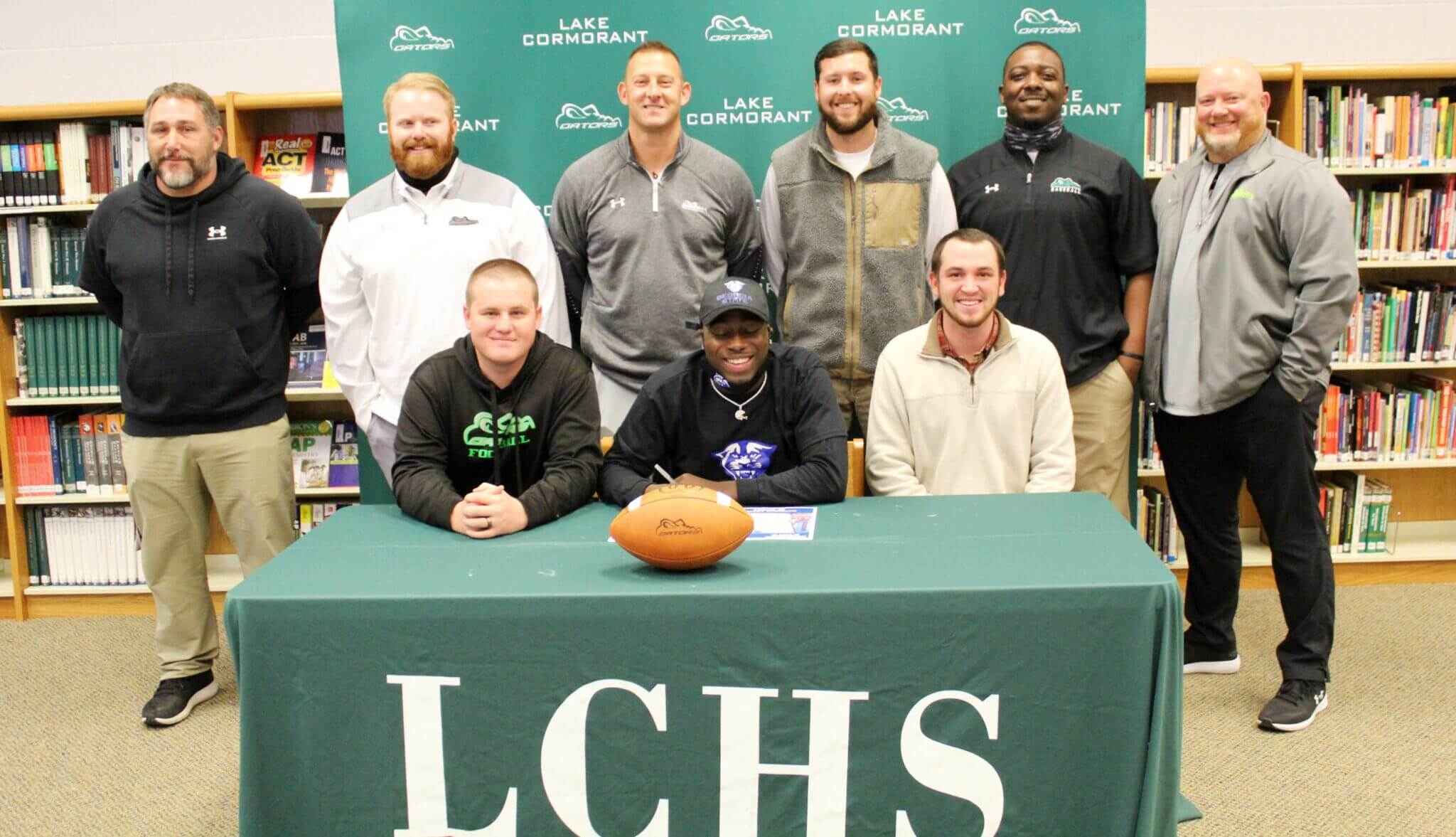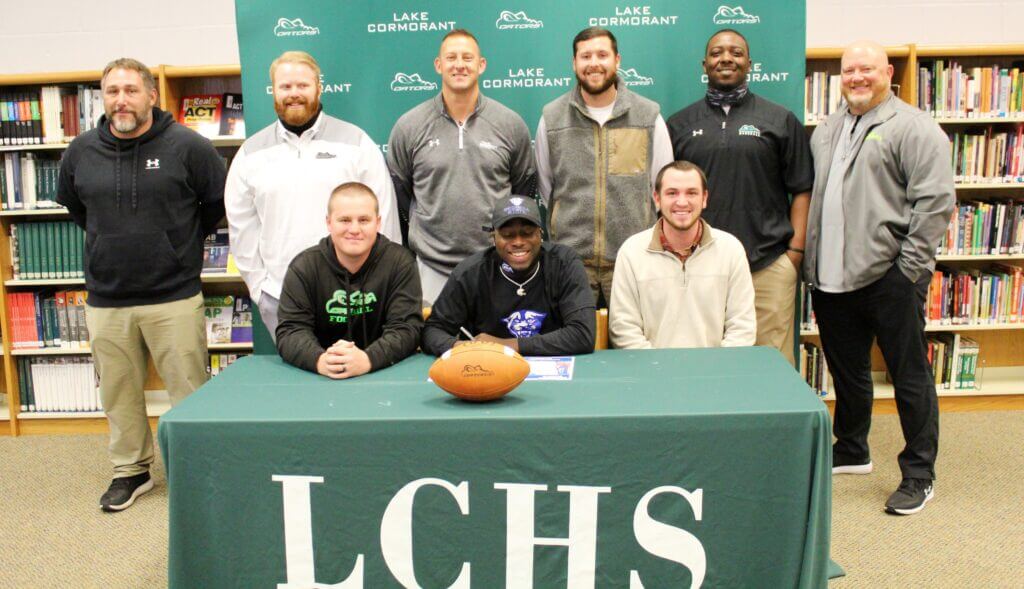 McCray signed to play next season at Georgia State University in Atlanta, where he is projected to play in the defensive secondary and be a kick return specialist.
"He has elite speed and has great instincts as a defensive back," said Lake Cormorant football coach Nick Nester. "I'm really excited to see what he can do at the next level. He has the speed and the intangibles to be a really good football player. I think his potential is unlimited."
McCray is a multi-sport athlete at Lake Cormorant, where he is also part of the Gators' basketball and track teams. He was also a multi-position player, playing primarily on defense but was also a major threat to score as a kick returner, Nester said.
"When we got in a tight spot, he'd go make a play for us and get us right back in the game, said Nester. "Against Ridgeland, they went down and scored, and then he took a kickoff back for a touchdown and got us back in the game. He was a guy who'd showed up ready to work each day and help us get better and help his teammates get better."
McCray said Georgia State showed early on that they really wanted him to become a Panther.
"The coaches have been on me since my junior year because they believed in me," McCray said. "They texted me most every day, called my parents every day, it's just like a family. They just really wanted me there."
McCray will be reunited in Atlanta with another standout DeSoto County football player from the recent past in Dan Ellington. The Panthers' star quarterback the past two seasons is now an assistant coach for the team and McCary said Ellington was calling him about every day as part of the recruitment process.
Earlier Wednesday morning, lineman Gabe Cavazos signed with Mississippi State. The three-star recruit was among the top 20 in-state prospects in the Class of 2021.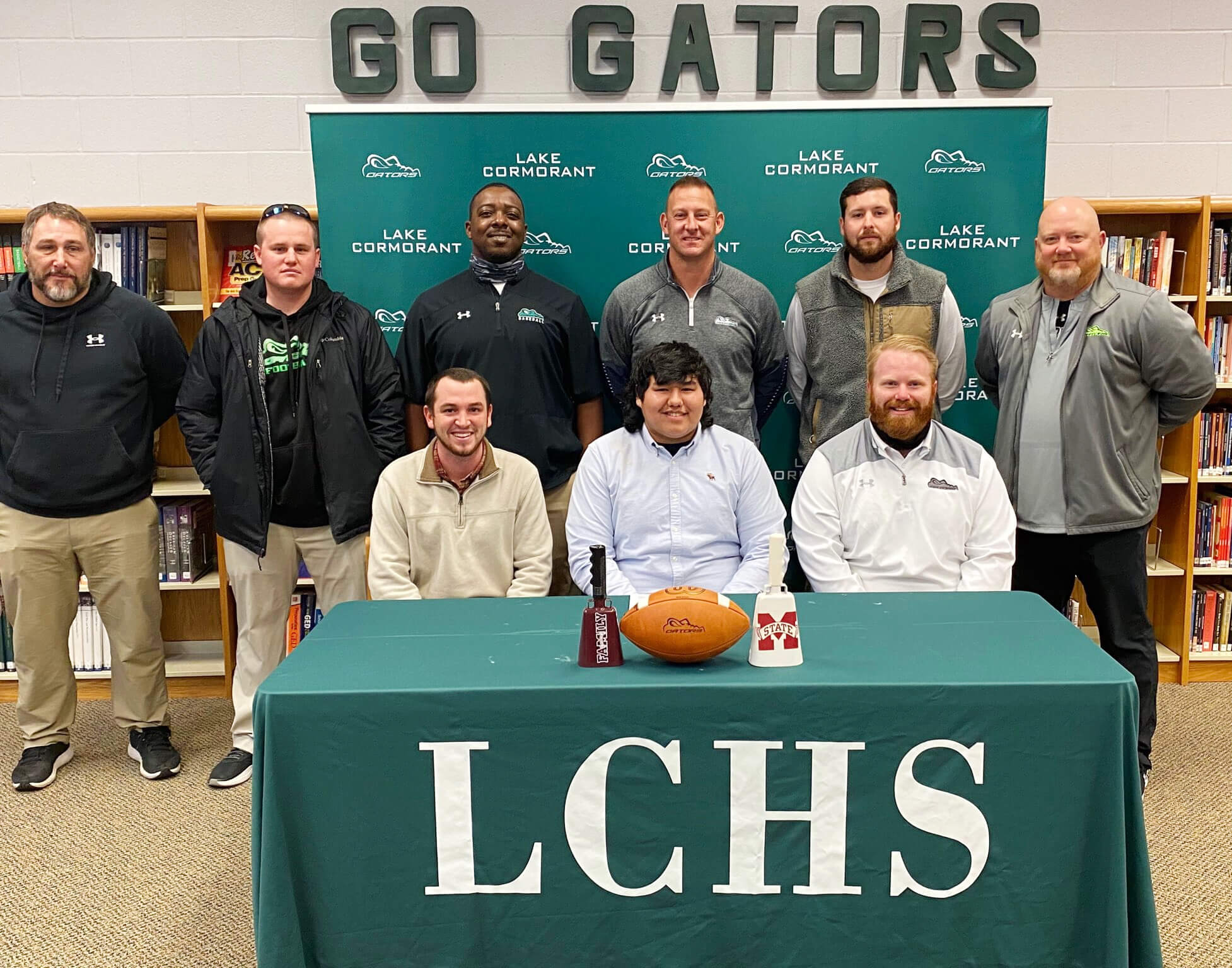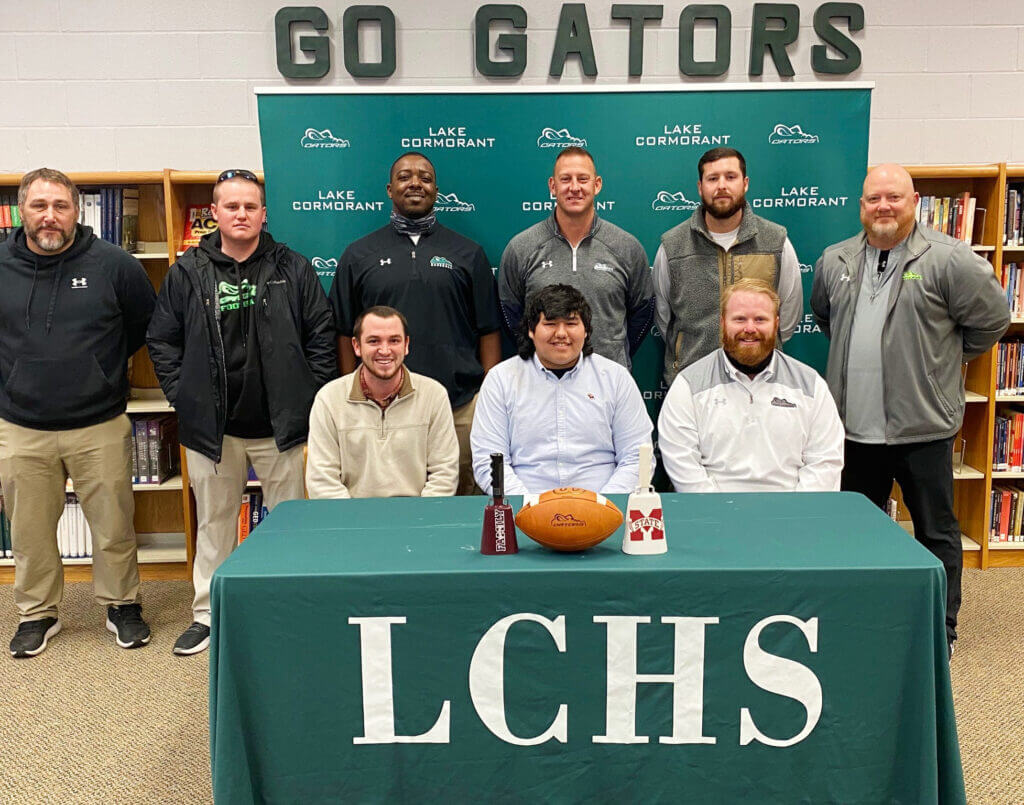 The six-foot-four, 280-pound lineman, who also played tight end for the Gators, helped Lake Cormorant to four 100-yard rushing games and 1,695 yards rushing. He was invited to be on the Mississippi roster for the post-season Alabama-Mississippi All-Star football game.
Mississippi State Fact Sheet on Gabe Cavazos
At least two other DeSoto County football players signed National Letters of Intent on Wednesday.
Olive Branch tight end Jalen Shead inked to stay in the SEC footprint when he signed with LSU. Shead, who also played defensive end and was a punter for the Quistors, was part of a team that was 5-5 and missed the 6A playoffs.
Southaven wide receiver Isaiah Brevard followed on his July commitment and signed with Oregon of the Pac 12 Conference. Brevard is considered one of the top receivers in this year's recruiting class. His Chargers' senior season ended with a 5-5 record and they also missed the MHSAA 6A playoffs.