Shan Whiteside basketball classic comes to DeSoto Central
There's a full day of basketball happening at DeSoto Central on Saturday, Dec.19 that will bring high school teams to the floor of a gymnasium which carries the name of the man who started the basketball program at the school on Central Parkway. 
Called the Shan Whiteside Sideline Cancer Classic, Saturday's daylong basketball event is also set to be an effort to fight the disease that took the man's life way too soon.
"A portion of the proceeds will go to cancer research and we're also going to try and get a portion of it to a scholarship in his name that the family already has," said DeSoto Central girls' basketball coach Gwendolyn Petty, who with boys' coach Blake Orman and athletic director Jake Long have put the classic together.
Shan Whiteside was the boys' basketball coach at DeSoto Central when the school opened and the game was always a big part of his life, both playing and coaching.
A high school graduate of Magnolia Heights School in Senatobia, Whiteside was a two-sport, basketball and baseball, all-star for the Chiefs.
Whiteside went on to Northwest Mississippi Community College, where he played tennis, but returned to basketball when he moved on to Millsaps College.
After graduating from Delta State University, Whiteside started his coaching career with stops at Starkville Academy, Union High School, Oak Hill Academy in West Point, and Central Holmes Academy in Lexington, before he and his family came to DeSoto Central and Whiteside started the Jaguars' hoops program.
Cancer took his life at the age of 34 in March 2006 and DeSoto Central then took measures to honor Whiteside, most notably naming the gym the Shan Whiteside Memorial Gymnasium.
The basketball jersey number 30 is retired at DeSoto Central for Whiteside with the stipulation being that a member of Whiteside's family be allowed to wear it when they are playing for the school.
The school made a special effort to have a set of home and away jerseys with the number 30 made for Whiteside's youngest daughter Leigh Allison when she played for the Lady Jags last season.  
Coaching Leigh Allison in her first season as DeSoto Central, Petty learned the full story about Shan and what he meant to the school.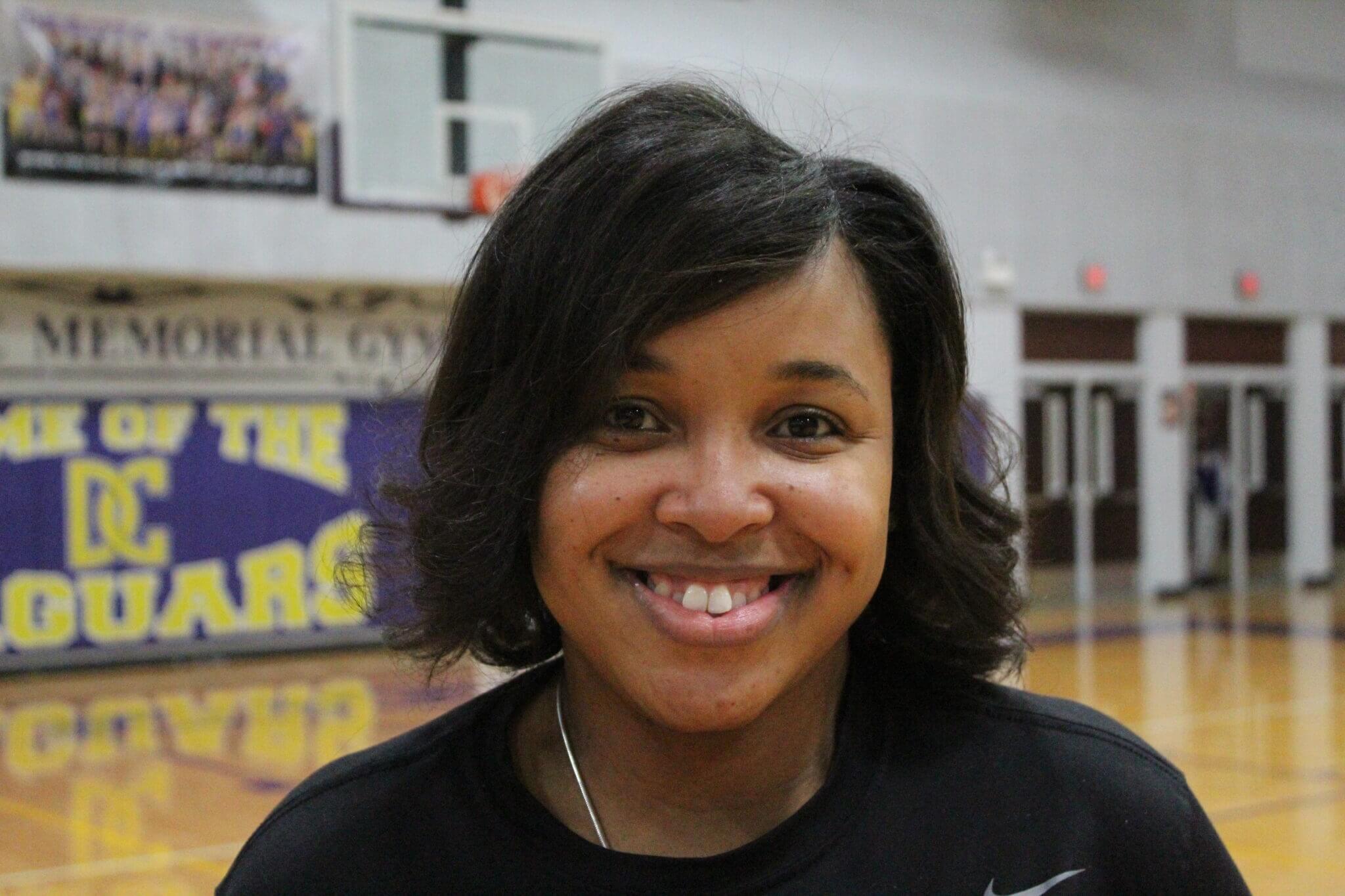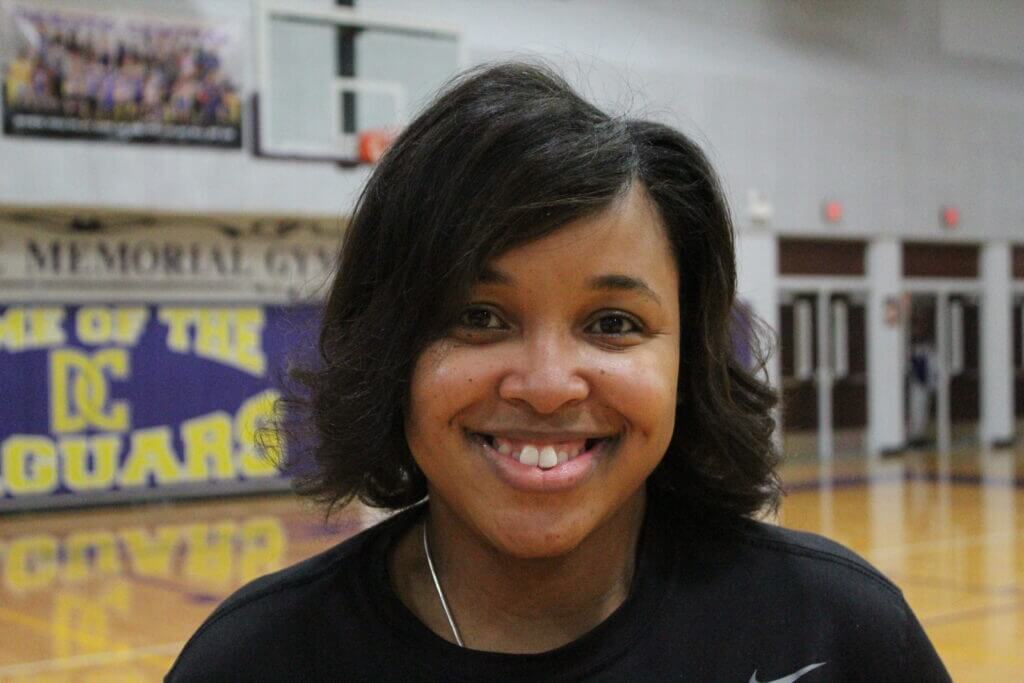 "I didn't learn the back story when I took this job that Leigh Allison's dad coached here, but meeting the family made me believe that he needs to be recognized," Petty said. "He was the first coach here so he paved the way and we just want to honor him. and pay tribute to him for getting this program running."
Leigh Allison's older sister Lindsey wore number 30 when she attended DeSoto Central and continued claiming the number when Lindsey finished out her high school career at Northpoint Christan School, where she was part of two TSSAA Division II-A state championship teams while wearing jersey number 30.
After stepping away from number 30 playing at Rhodes College, Lindsey has transferred to Lipscomb University, where she is back wearing number 30 as a redshirt junior.
Shan's brother Russ is boys' basketball coach at Heritage Academy in Columbus and was looking forward to bringing his team to Southaven Saturday.
"DeSoto Central was very important to him, said Russ. "It was a place that he loved. DeSoto Central is near and dear to our families. We really appreciate the time and effort they're doing to put this on."
Whiteside's Heritage Academy Patriots were to play in the classic but had to pull out earlier in the week due to COVID-19 quarantines. 
The day's schedule will now be as follows:
10:30 a.m. – (Boys) Rossville Christian Academy, Tenn. vs. Lake Cormorant
12:15 p.m. – (Girls) Senatobia vs. Hutchison School, Tenn.
2:00 p.m. – (Girls) Starkville vs. Northpoint Christian
3:45 p.m. – (Boys) Lewisburg vs. Ripley
5:30 p.m. – (Girls) DeSoto Central vs. Starkville Academy
7:15 p.m. – (Boys) DeSoto Central vs. Starkville Academy
"We really appreciate coach Petty, coach Orman, athletic director Jake Long, and principal Cliff Johnston for taking the time and the effort to put this together in Shan's name," Russ Whiteside said.
Petty said current COVID-19 restrictions for attendance, mask wearing and social distancing will be followed. She added that special care will be taken to clean the gym between games.  
"After each game we clear the gym, clean and sanitize and then let fans come back in for the next game," Petty said.
Fans will be able to buy tickets for a single game or an all-day pass for each game of the classic.
If you haven't had enough of holiday hoops action after this Saturday, DeSoto Central has added a two-day classic that was to be the Pontotoc Christmas Classic on Dec. 28-29. 
The classic was moved to Southaven due to COVID-19 concerns in Pontotoc and will use both the high school and middle school gymnasiums.