Five inducted to Northwest Sports Hall of Fame
Photo: Kindyl Scruggs, who prepped at DeSoto Central High School, is shown in action as a member of Northwest Mississippi Community College rodeo team. (Courtesy photo)
Northwest Mississippi Community College will induct six former student-athletes into its Sports Hall of Fame on Saturday, March 27.
The induction ceremony will take place at the David M. Haraway Center at 6:45 P.M. on the Senatobia campus. This year's event will be a private ceremony reserved for staff and guests of inductees.
This class of inductees will count as the 2020 Hall of Fame class, as the ceremony was not held last fall during its calendar slot due to COVID-19.
This year's induction class includes former All-MACCC quarterback Bryan Sparacino, former baseball student-athlete and assistant coach Taylor Walker, former rodeo star Kindyl Scruggs, men's soccer standout Kenny Porter and senior inductee Ronald "Runt" McMinn. Alumnus of the Year Mike Boren will also be honored during the ceremony.
BRYAN SPARACINO, FOOTBALL (1994-95)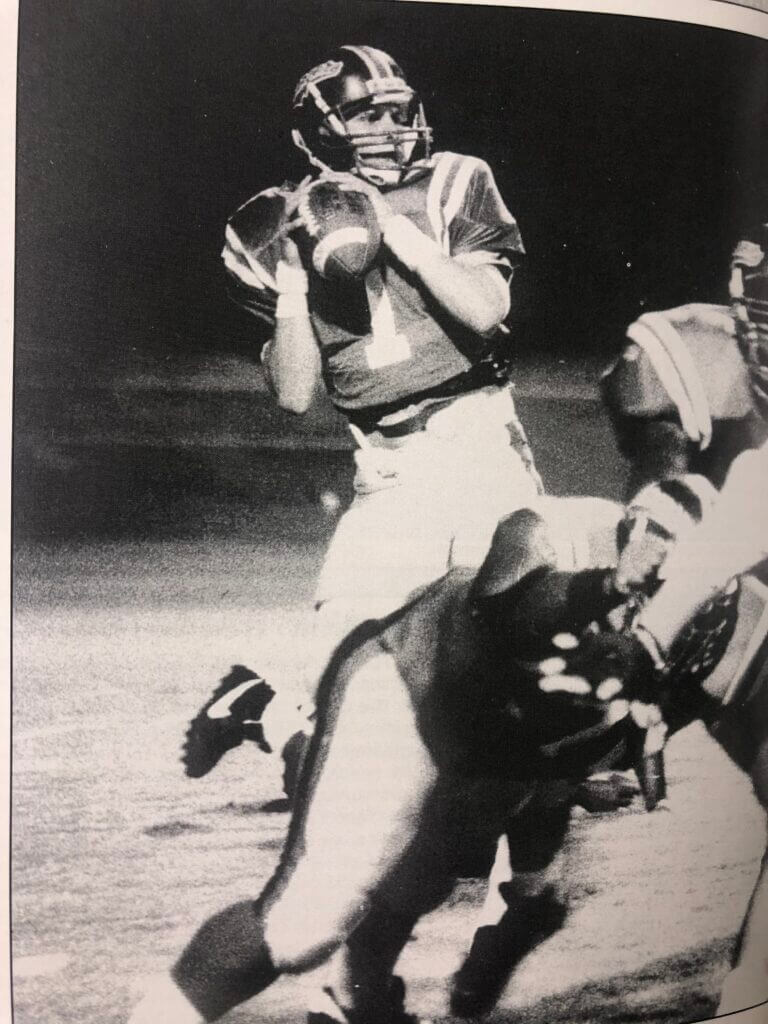 Many football legends have passed through Northwest over the years and Bryan Sparacino certainly ranks high on that list.
During his two seasons in Senatobia, Sparacino was part of two Ranger teams that finished as MACCC North Division runner-ups while earning back-to-back playoff appearances. Northwest finished with a combined 14-6 record during the 1994-95 seasons and 9-3 in division competition.
Sparacino's name remains scattered across the passing record books, with his most notable achievement being a 95-yard touchdown pass to Andre Rone in a 37-14 victory against Copiah-Lincoln on September 29, 1994. The play remains tied for the longest pass and completion in program history.
Sparacino also ranks fourth in career passing yards with 4,911 and third all-time in career pass completions (315). His 583 pass attempts and 43 career passing touchdowns also rank third in both categories.
A two-time All-MACCC and NJCAA All-Region 23 selection, Sparacino earned additional honors as Offensive Back MVP for the conference and a nod as All-American Honorable Mention by J.C. Gridwire.
Following his Northwest career, the Denham Springs, La. native returned to his home state after signing with LSU. Sparacino played with the Tigers from 1996-97 under coach Gerry DiNardo and passed for 495 yards on 31 completions. In those two seasons, LSU compiled a 19-5 overall record and were recognized as co-SEC West Division champions. The Tigers also celebrated victories against Clemson in the 1996 Peach Bowl and Notre Dame in the 1997 Independence Bowl.
Today, Sparacino and his family reside in Denham Springs, where he now works as a loan officer for GMFS Mortgage.
TAYLOR WALKER, BASEBALL (Student-Athlete: 2007-08; Assistant Coach: 2011-18)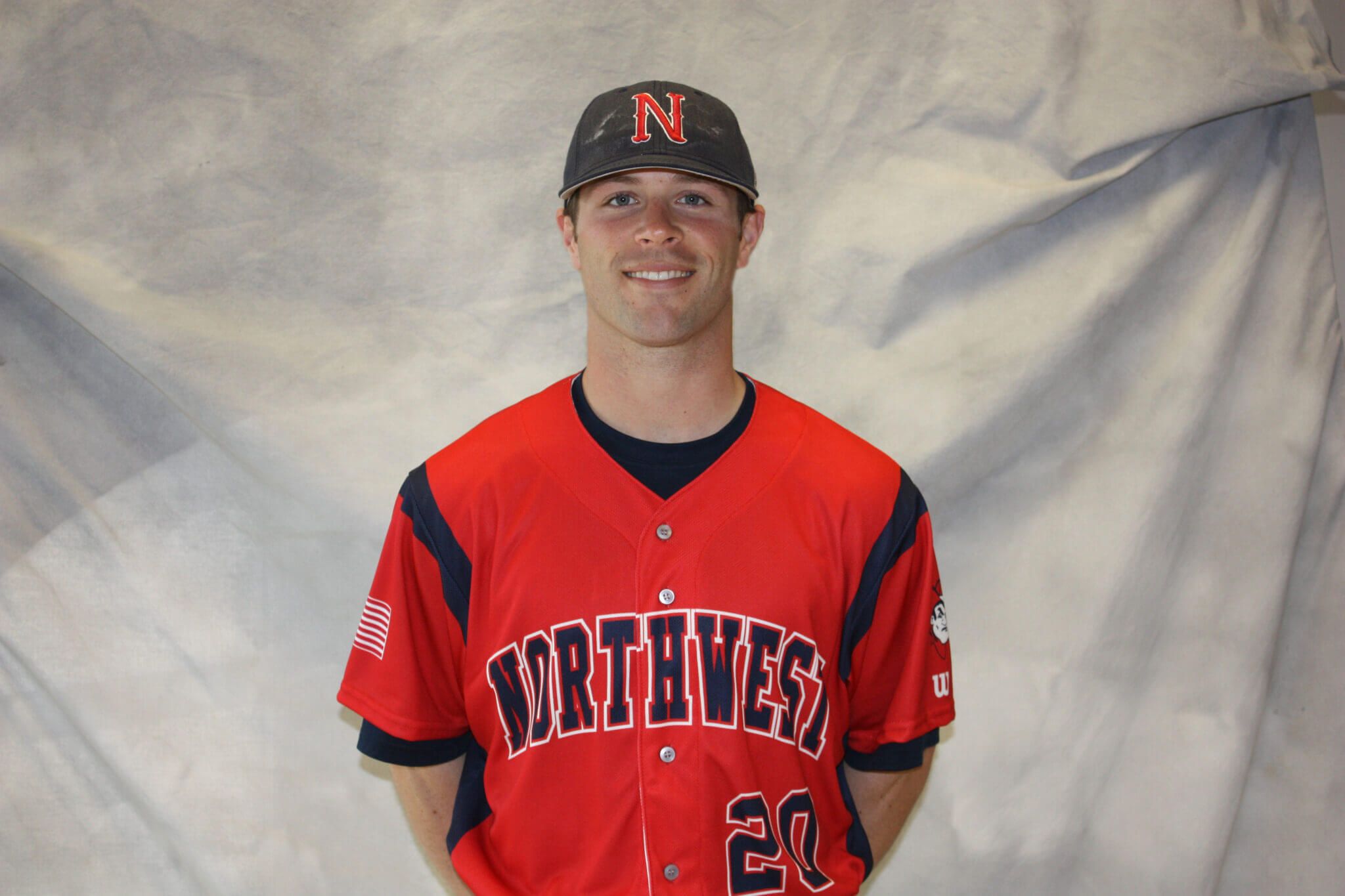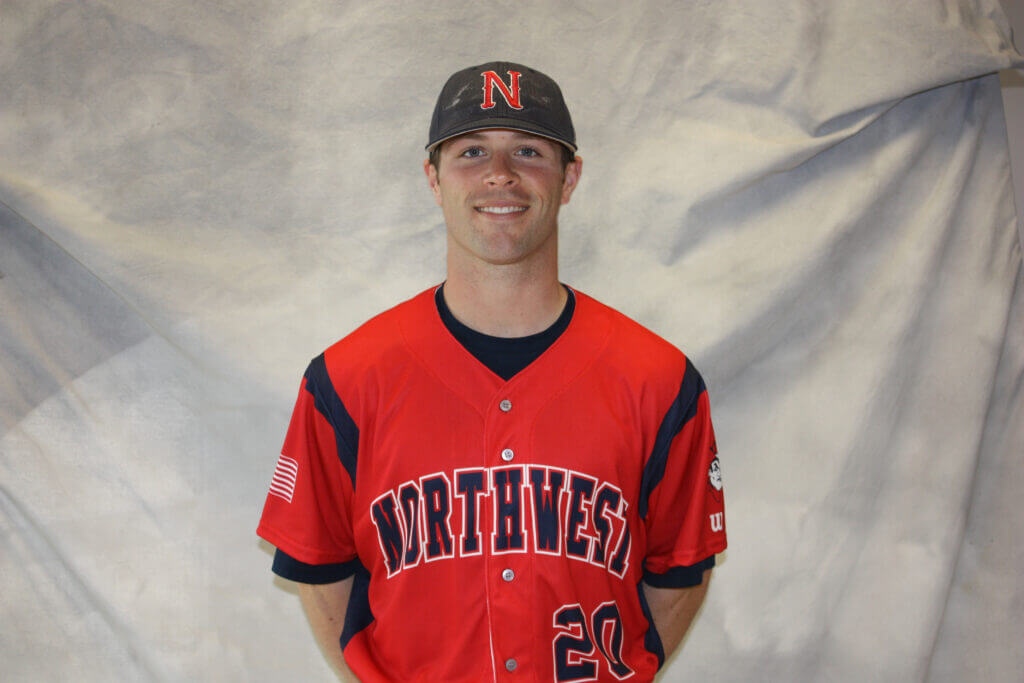 Whether it was his accomplishments on the field or his leadership as a coach, Taylor Walker has certainly left his impact on the Northwest baseball program.
A hometown native, Walker starred as a four-year letterman in both football and baseball at Senatobia High School, quarterbacking his team to the 2004 state championship and being named MVP of the game. He earned all-state honors and was named to the Clarion-Ledger's "Dandy Dozen Team" as a senior.
Walker decided to remain in town and spent two seasons at Northwest, playing under coaches Mark Carson and Bill Selby as a two-year starter and standout at shortstop. During his two seasons in a Ranger uniform, the baseball program compiled a record of 66-33-1 record, including just the fourth 40-win season in school history.
Also an NJCAA Academic All-American selection in 2007, Walker boasted a school-record .449 lifetime average with 135 hits, 94 runs scored, 87 RBIs, 32 doubles and 19 home runs. One of the most eye-popping stats, however, is the fact that in 351 career plate appearances, Walker struck out just 23 times, drawing 34 walks and 16 hit-by-pitches.
Walker went on to play a pair of seasons at Southern Mississippi, helping the Eagles to their first-ever College World Series appearance in 2009. The Eagles finished with a 40-26 record, winning the Atlanta Regional and Gainesville Super Regional. USM also made a NCAA Regional appearance his senior season after winning the C-USA Tournament, finishing the year at 36-24.
A 2010 C-USA Preseason All-American, C-USA All-Tournament Team and C-USA All-Academic Team selection, Walker played and started in all 123 career games at USM, hitting .335 with 128 runs scored, 86 RBIs, 22 doubles, 11 home runs and 17 stolen bases in 23 attempts.
Walker received his bachelor's from USM in 2010 in sport management, with a minor in business, and masters from USM in sport coaching education in 2012. During that time, he returned to Northwest as a volunteer assistant baseball coach in 2011, before being promoted to a full-time role within the program in 2012.
During his coaching stint at Northwest, Walker served as a first base coach, infield instructor and helped with recruiting efforts. In his seven seasons as an assistant coach, Walker helped the Rangers to a 211-135 combined record and a postseason appearance in all seven seasons.
Today, Walker remains in Senatobia, where he sells insurance locally for State Farm Insurance Agent Ricky Price. He is married to the former Candis Gable of Senatobia and the couple have a five-year old daughter, Ryleigh Jane. They are also expecting another child in April.
KINDYL SCRUGGS, RODEO (2012-15)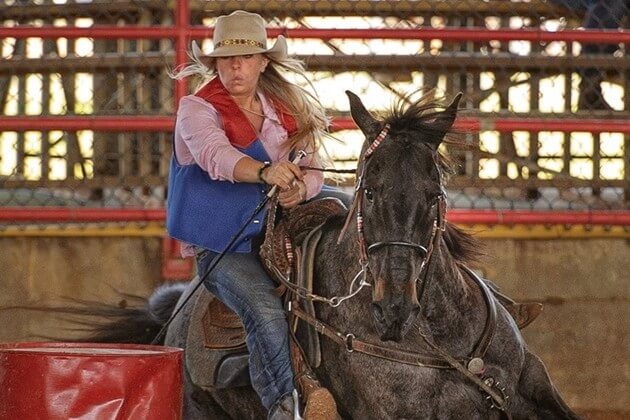 Whether it's her Northwest days or her current presence on the national rodeo circuit, Kindyl Scruggs' accomplishments are not hard to find.
Scruggs' notoriety in the sport of rodeo was evident long before arriving at Northwest. Prior to her arrival in Senatobia, the Southaven native and DeSoto Central High School alumnus made it to the high school rodeo finals in 2009 and 2010 and quickly solidified herself as one of the Rangers' all-time greats when she joined the program in the fall of 2012.
During her freshman season, Scruggs won the National Intercollegiate Rodeo Association's Ozark Region title in barrel racing and earned a bid to the College National Finals Rodeo in Casper, Wyoming that summer. She captured five individual wins that season and qualified for several events outside of Northwest, including the International Finals Rodeo, Lonestar Rodeo Company and the American Quarter Horse Association.
After finishing 11th in the Ozark Region during the 2013-14 season, Scruggs rebounded to place in several rodeo events during 2014-15, her final season of competition at Northwest. Her season-best finish came in Texarkana, Ark. at Cossatot Community College, where she notched a fifth-place result.
Even after her Northwest career came to a close, Scruggs didn't hang up the spurs. She continues to compete across the country and in 2016, won the International Pro Rodeo Association World Championship and set a record for the most money earned during the season.
Today, she currently sits at seventh place in the Women's Professional Rodeo Association's 2021 rookie standings for barrel racing.
KENNY PORTER, MEN'S SOCCER (2002-03)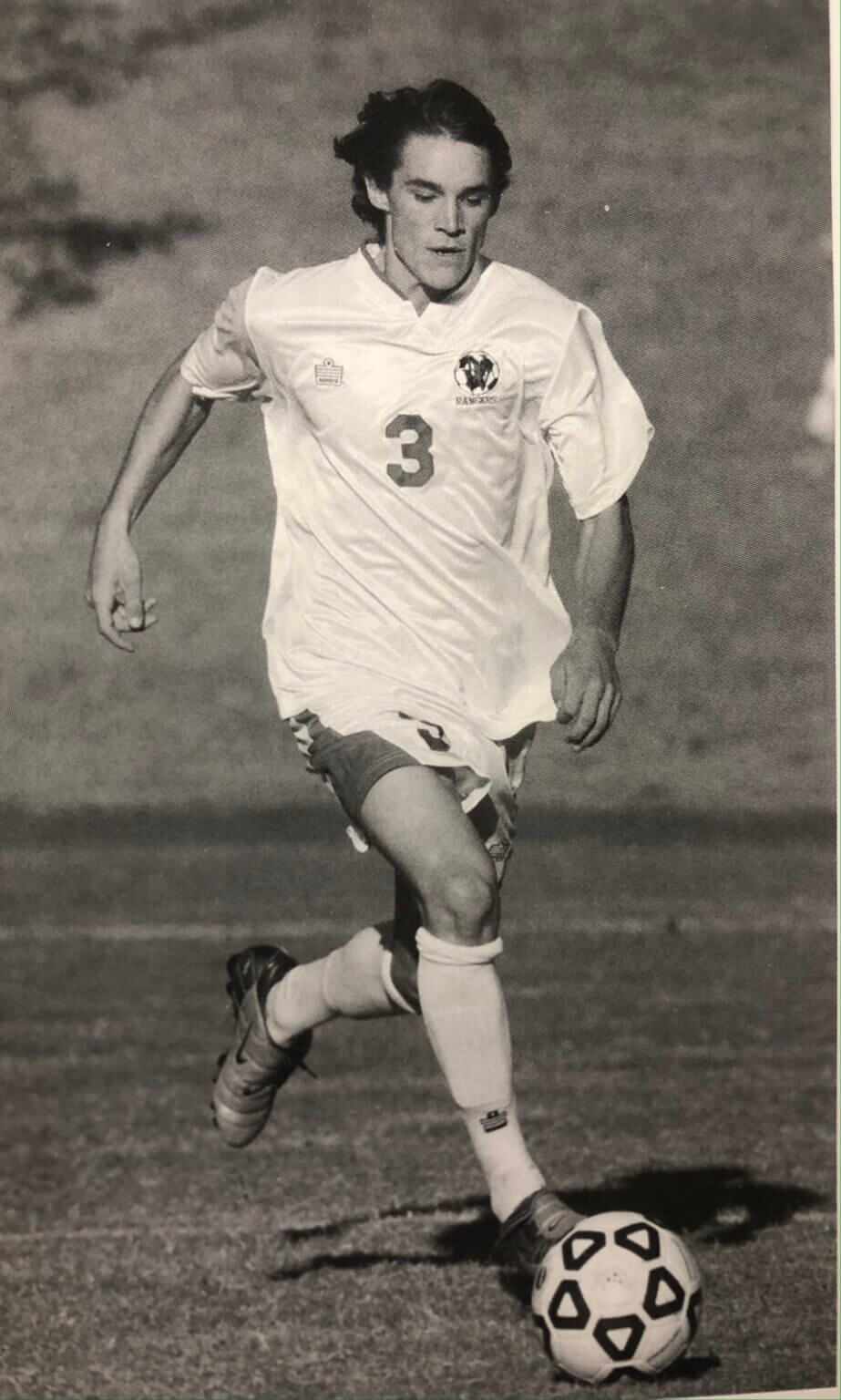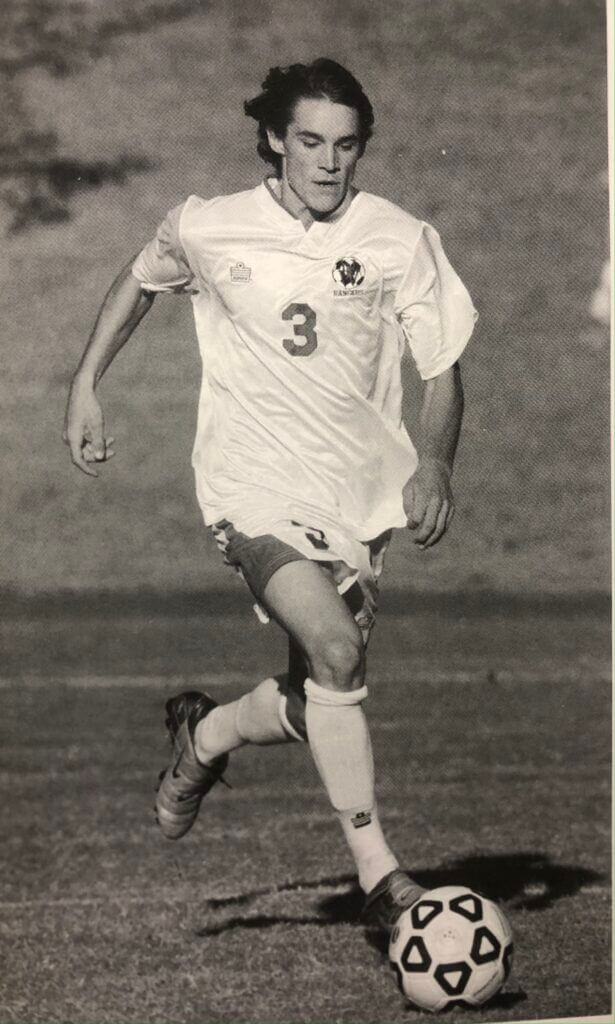 The competitive foundation for the Northwest men's soccer program still lives on as two of the most successful seasons in history. Kenny Porter is a big reason for that.
A native of Hernando, Porter and 2019 Northwest Sports Hall of Fame inductee Tommy Robison formed one of the most dynamic duos in the MACCC and in the nation.
In his freshman season, Porter scored 11 goals for 30 points and remains tied for sixth for points and eighth for goals in a season. He also remains tied for third-most assists in a season with eight.
Porter's sophomore season in 2003 was even more explosive, as his single season record of 11 assists remains intact today. He also ranks sixth with 30 points and eighth with 11 goals.
As for his career records, Porter's legacy remains cemented today as he continues to hold the program record for assists (19) and is second in career points with 63. His combined 22 goals also remain tied for third all-time.
Following his Northwest career, Porter entered the workforce in commercial construction, where he has worked for 16 years. Porter and his wife, Lori, reside in Hernando with their three children: Avery (5), Grayson (3) and Stella (8 months).
RONALD "RUNT" MCMINN, BASEBALL (1963-64)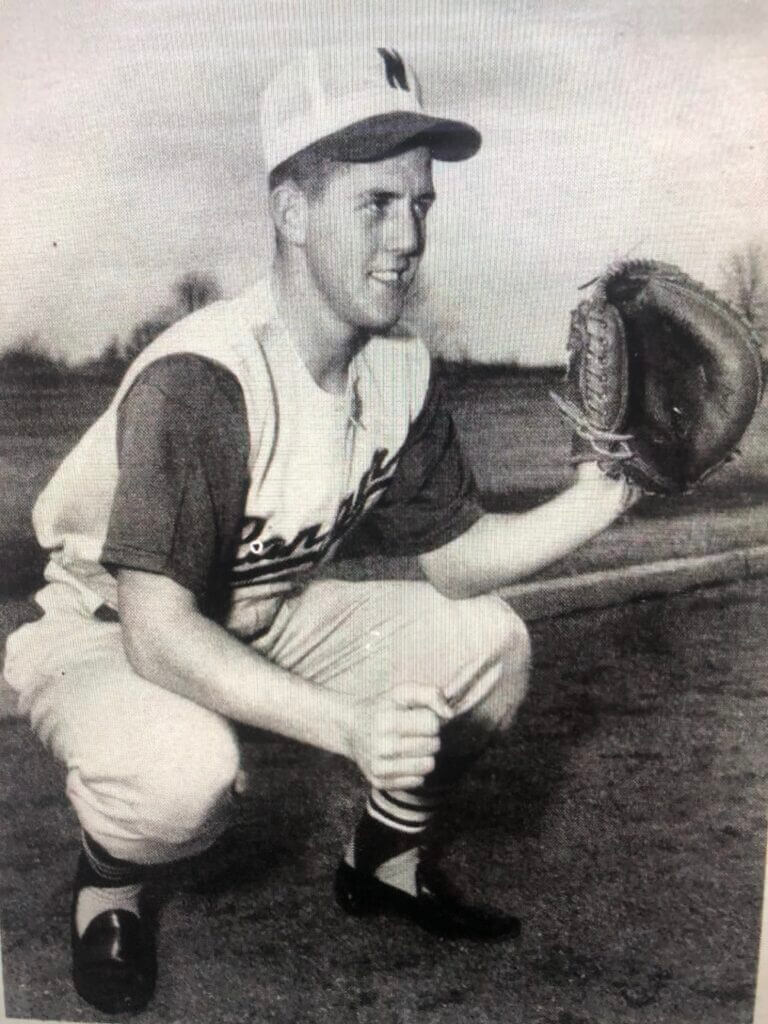 Before becoming one of South Panola's most notable coaches, Ronald "Runt" McMinn was a competitor on the diamond for the Northwest baseball program.
A native of Batesville, McMinn spent two seasons with the Rangers from 1963-64 under the direction of coach Bob Peterson. He led the team in hitting during his sophomore season.
Following his Northwest career, McMinn moved on to Delta State University, where he played from 1965-66. During his two years at DSU, McMinn played for Hall of Fame coach Dave "Boo" Ferris and helped the Statesmen to a combined 29-21 record, a stint that included multiple victories against Ole Miss, Mississippi State and Southern Miss.
McMinn spent his final season at Delta State diving into his first coaching role, as he was appointed as the coach for DSU's freshman team. As Ferris departed Delt State, McMinn was also tapped as an assistant for incoming coach Don Ward.
In 1967, McMinn was hired at Baldwyn High School, where he was tasked with reviving the school's dormant baseball program. In his one season at Baldwyn, McMinn also served in various coaching roles as an assistant for football and basketball, while also serving as an assistant junior high basketball coach and the head coach for the junior high football program.
In 1968, McMinn was led home to South Panola High School, where he started as the head boys' basketball coach and an assistant coach for baseball and football. One year later, he also took on the role of head girls' basketball coach, where he led the Lady Tigers to a Grand Slam title in 1970 after winning both state and overall state titles. In 1971, the Lady Tigers won another state title and finished as a runner-up in the overall state championship game.
After spending 10 years with the girls' basketball program, McMinn stepped into the head football coaching role at South Panola in 1980. He spent 10 years coaching the Tigers on the gridiron and was also appointed as the head baseball coach and athletic director during that time.
McMinn stepped away from the sidelines in 1990 but remained as the Tigers' baseball coach until his 1992 retirement. Although he did retire from full-time coaching roles, McMinn eventually returned to part-time coaching roles at North Delta School, spending 10 years with the Green Wave's athletic program.
Today, McMinn continues to reside in Batesville and credits Northwest for inspiring his desire to pursue coaching.
NWCC Sports Information Office news release