DeSoto Central aces Lady Quistors volleyball
Photo: Kennedy Smith of DeSoto Central puts down one of her eight kills against Olive Branch. (Bob Bakken/DeSoto County Sports)
THE VITAL STATISTICS
Prep volleyball
Hernando 3, Senatobia 0
DeSoto Central 3, Olive Branch 0 (25-11, 25-11, 25-8)
Center Hill 3, Lake Cormorant 0 (25-22, 25-14, 25-17)
Northpoint Christian 3, St. Mary's 2
Collierville, Tenn. 3, Lewisburg 0 (25-9, 25-16, 25-15)
DESOTO CENTRAL DOMINATES LADY QUISTORS
DeSoto Central's volleyball team traveled across town and handled district rival Olive Branch 3-0 in Thursday action. Set scores of the match were 25-11, 25-11, and 25-8.
Long service runs made up the match between the county rivals. DeSoto Central had a 10-3 lead in the first set on its way to the first set 25-11 victory.
The Lady Jags gained a 14-6 lead in the second set and went on to another 25-11 win.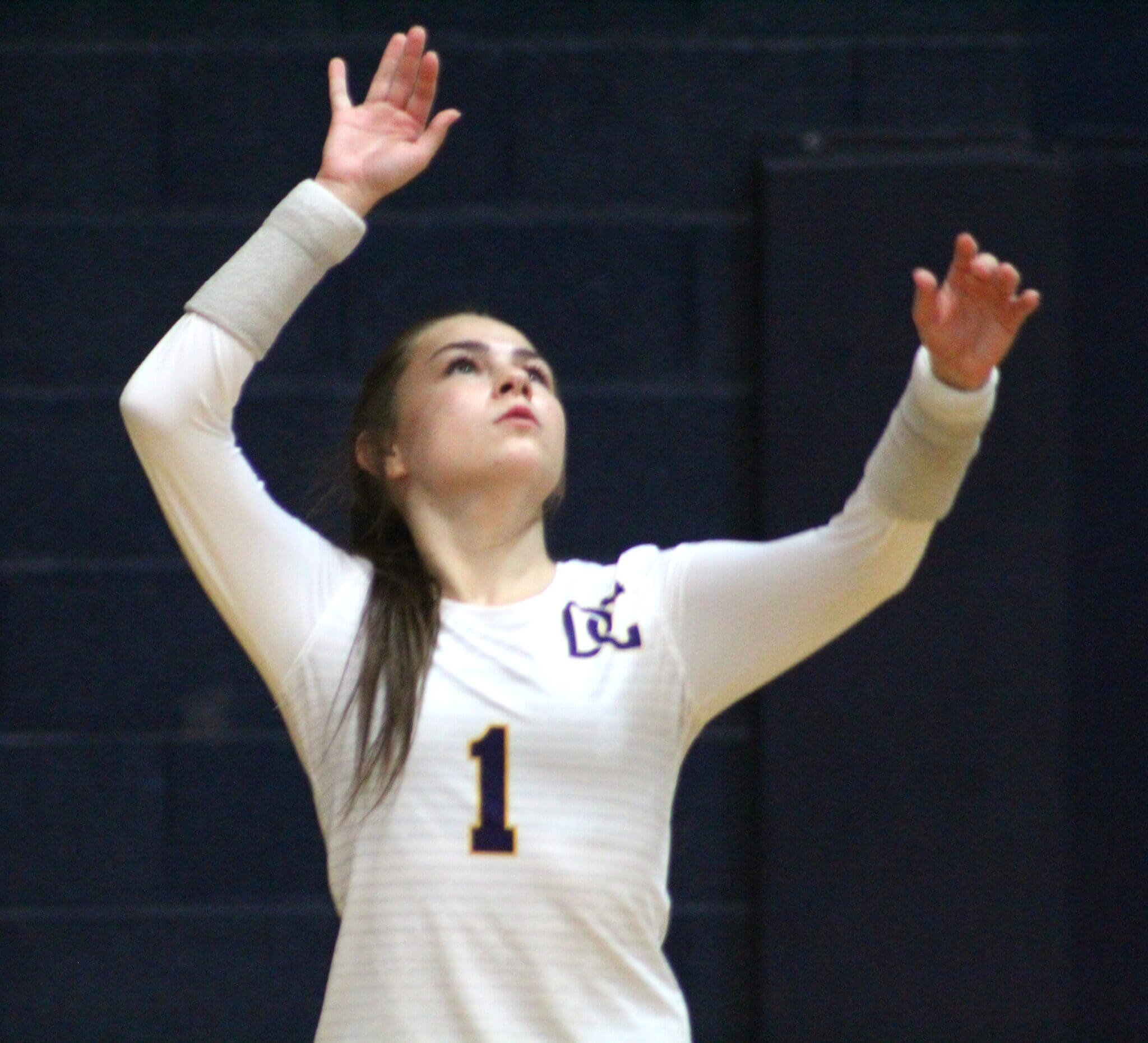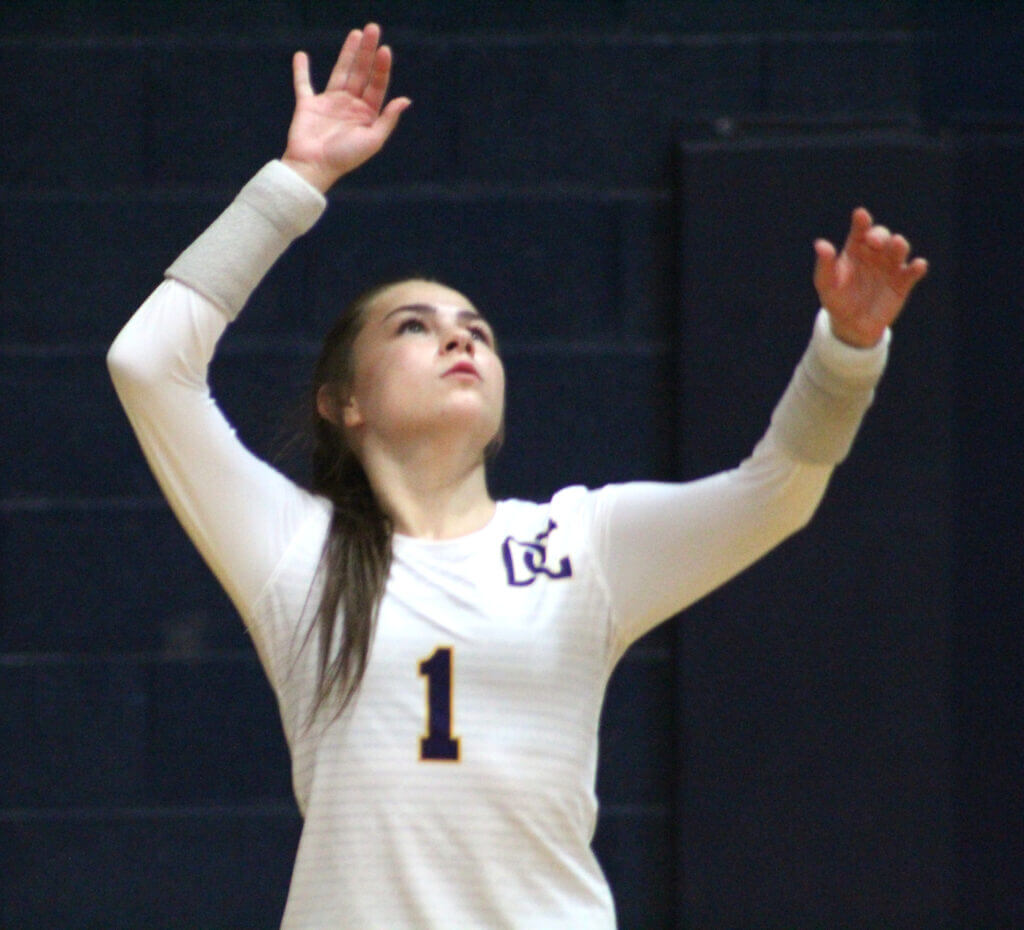 After a 5-3 start in the third set, DeSoto Central ran off seven straight points to grow the lead to 10-3 and from there made it 15-4 when Kennedy Smith put down one of her eight kills for the night.
The Lady Jags scored four of the next five points for a 19-5 lead, causing Olive Branch coach Courtney Kahl to call a time out.
Coming out of the timeout, Reese McIntosh served an ace to jump the margin to 22-6 and went on from there to win the set and the match.
Statistics for the match, provided by DeSoto Central, had Kennedy Smith with eight kills and four aces. McKenzie Brewer served up five aces and made five assists. Lindsey Cowart served three aces and made eight digs, and Briley Cook made nine assists and added another ace service.
The Lady Jags, now 7-2, travel to Hernando on Tuesday. Olive Branch hosts Southaven, also on Tuesday.
SPORTS ETC.: Two DeSoto County football teams will start their seasons Friday night with different opponents than they were originally paired with.
Hernando, now in hybrid learning after originally being placed in virtual learning due to high numbers of COVID-19 cases, lost their scheduled season opener against Rosa Fort (Tunica). However, the Tigers were able to connect with Neshoba Central and will play the Rockets in Philadelphia, Mississippi Friday night. Hernando is able to play because of the hybrid mode. Had the school still had been in virtual learning, MHSAA policies would have kept Tigers on the sidelines.
Center Hill, which lost their season opener Wednesday with Clarksdale due to COVID-19 numbers in Clarksdale, was able to pick up a contest at West Plains, Missouri, where the Mustangs will play Friday night.
The complete high school football schedule is available here.