DeSoto Central volleyball sweeps St. George's
Photo: Reese McIntosh and Zion Rucker of DeSoto Central join a pair of St. George's players watching the action at the net during Thursday's volleyball contest. (Bob Bakken/desotocountynews.com)
DeSoto Central went to St. George's of Collierville, Tenn. Thursday night and came away with a three-set victory by set scores of 28-26, 25-12, 25-12. The Lady Jags front line dominated the net and the team seemed to gain energy after battling through the first set victory.
Here's a summary of the match by set and postgame comments from DeSoto Central coach Margaret Falatko.
SET 1, DESOTO CENTRAL 28, ST. GEORGE'S 26: It wasn't until halfway through the set that the Lady Jags were able to take a lead for the first time in the match, trailing 5-2 before an Avery Carter service ace tied the set at 7-7. But the Gryphons reeled off four straight points to force a DeSoto Central timeout at 11-7. Three straight service aces from Reese McIntosh Jags helped get the Lady Jags within 11-13 and after taking a 16-15 lead, it was St. George's needing a timeout break. DeSoto Central saw the disadvantage then expand to 21-18 and called their second timeout in the set, however the Lady Jags couldn't quite catch up until staving off a potential set break and forcing the set to continue at 24-24. It was two service aces by Zion Rucker that rallied DeSoto Central to the 28-26 set win.
SET 2, DESOTO CENTRAL 25, ST. GEORGE'S 12: The Lady Jags continued where they left off at the end of the first set, taking a 10-2 lead on points that included a service ace from Sydney Tague, a Gryphons' net violation and a drop shot for a point fprom McIntosh. At 12-4, St. George's called a timeout. Rucker's volley for a point made the score 15-6 DeSoto Central, but the Gryphons would rally and score the next five points to 15-11 and the Lady Jags took a timeout to squelch the momentum. It worked because DeSoto Central tallied the final 10 of 12 points for the set win.
SET 3, DESOTO CENTRAL 25, ST. GEORGE'S 12: The Lady Jags again started strong with a quick 5-0 run to start the set, culminated by a service from Tague. The margin grew from there to 10-2 and DeSoto Central held a 20-11 lead after a kill by Rucker. Two more plays at the net from Rucker vaulted the Lady Jags to a 22-11 margin and one point after a side out to St. George's, DeSoto Central scored the final point to win.
DESOTO CENTRAL COACH MARGARET FALATKO COMMENTS…
ON HER TEAM'S PLAY VS. ST. GEORGE'S: "I thought we played really well. We started a little slow and had a few things that they needed to work on but they really focused on fixing those things as the match went on. Their energy, their hustle was phenomenal tonight. They did a really nice job of packing well, running the offense and really serving well behind the line.
ON GAINING ENERGY AS THE MATCH WENT ON: They found a rhythm and just kind of continued, had some good plays, some long rallies and that just really impacted how they played tonight.
ON DOMINATING FRONT LINE PLAYS AT THE NET: We focused on blocking a lot the last couple of weeks because it hadn't been our strongest area and they just came out strong tonight. We were able to dig balls and put them away after that.
ON ZION RUCKER'S PLAY AT THE NET: She was big. Zion is a very undersized middle, but has a great vertical (leap) and did a really good job of pressing at the net every time.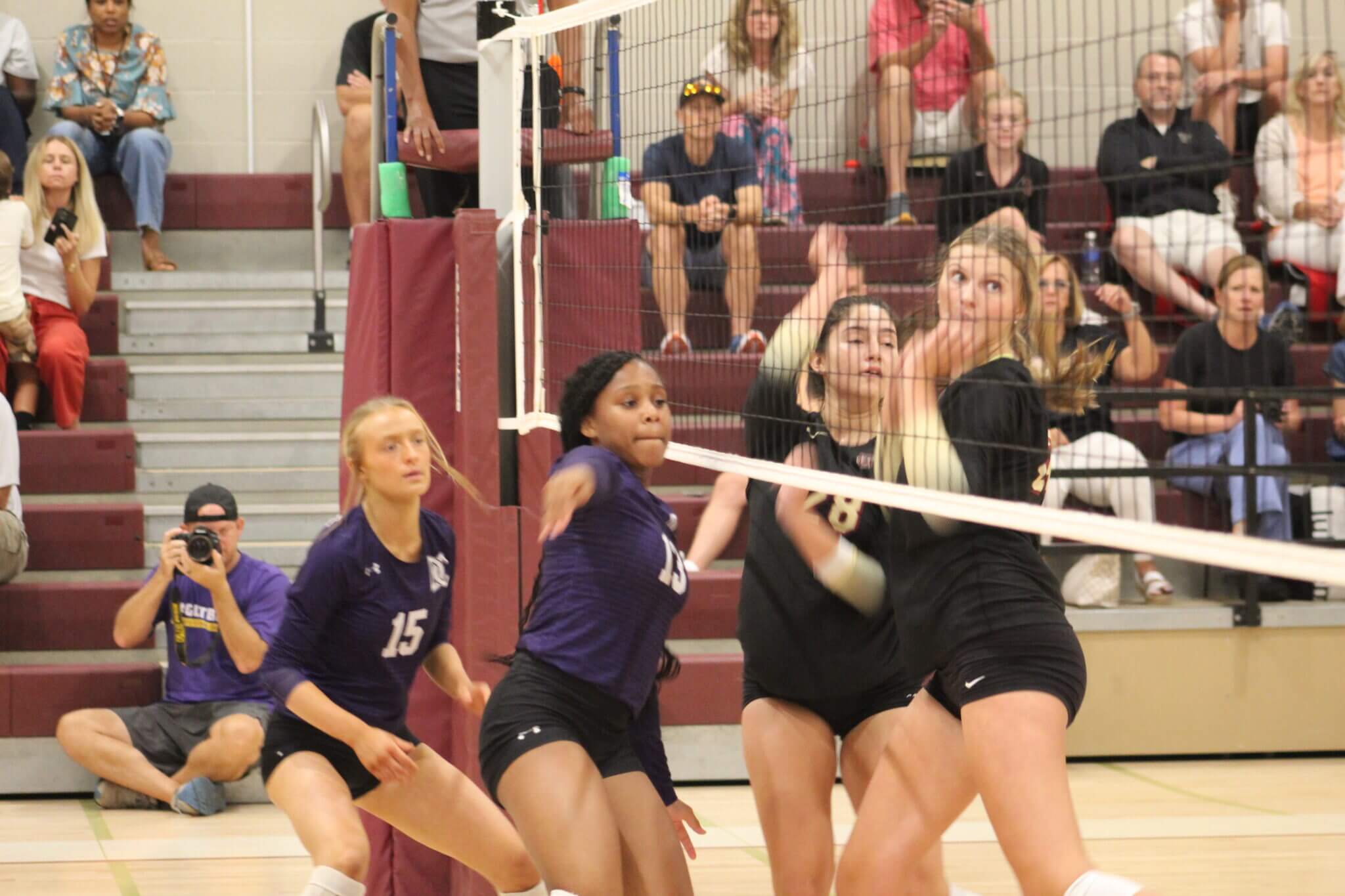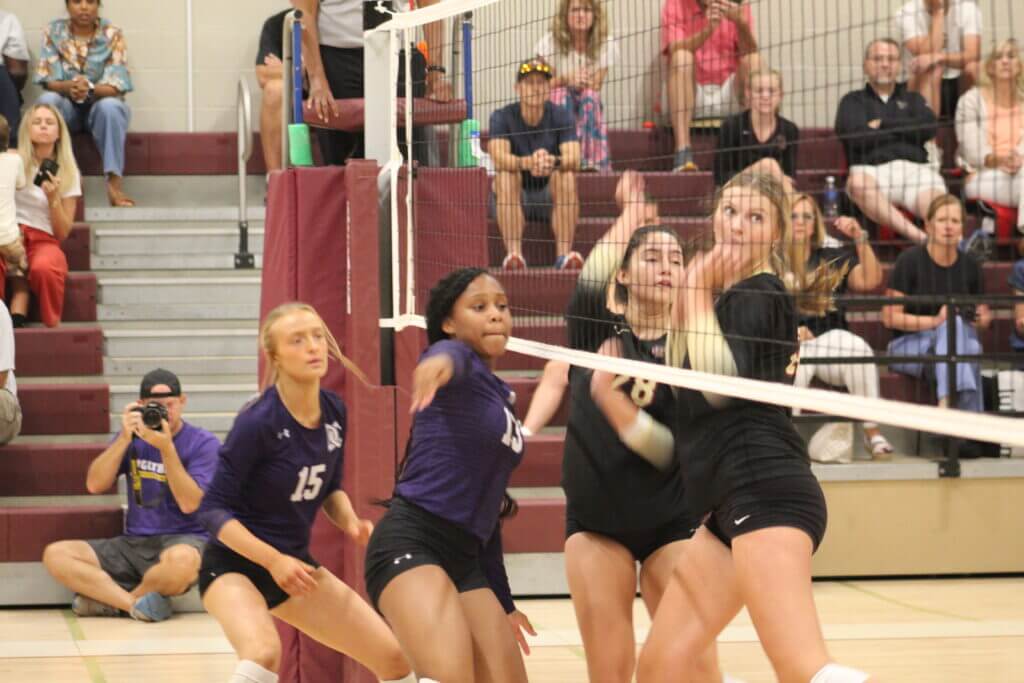 Thursday, Aug. 24
Prep volleyball
DeSoto Central 3, St. George's (Collierville, Tenn.) 0 (28-26, 25-12, 25-12)
Notes: DeSoto Central stat leaders: Zion Rucker had 9 kills, 6 aces and 3 blocks. Kasey Scruggs had 10 kills. Sydney Tague had 23 assists and 3 aces. Reese McIntosh had 12 digs and 5 kills. Katie Monaghan had 11 digs.
Senatobia 3, Olive Branch 2
Center Hill 3, Saltillo 0 (25-20, 25-22, 25-23)
Lewisburg 3, Horn Lake 0 (25-3, 25-6, 25-8)
Notes: Lewisburg stat leaders: Ella Grace Holloway (9 kills), Hallie Wright (5 kills), Jayda Bradley (4 kills, 9 aces, 3 digs), Baylee Burchyett (7 aces, 3 digs, 3 assists).
Lake Cormorant 3, Lafayette (Oxford) 1
Hernando 3, Southaven 0 (25-10, 25-22, 25-17)
Wednesday, Aug. 23
JUCO volleyball – at Northwest CC
Northwest CC 3, Rust College 0 (25-14, 25-20, 25-12)
Millsaps College 3, Northwest CC 1 (25-16, 25-15, 22-25, 25-12)