Monday sports: Chargers stun Tigers in prep basketball play
Photo: Hernando forward Derrell Tate drives for the basket against Oxford Monday night in Hernando. (Bob Bakken/desotocountynews.com)
The Oxford basketball Chargers left Hernando Monday night with a pair of victories over the Tigers and Lady Tigers.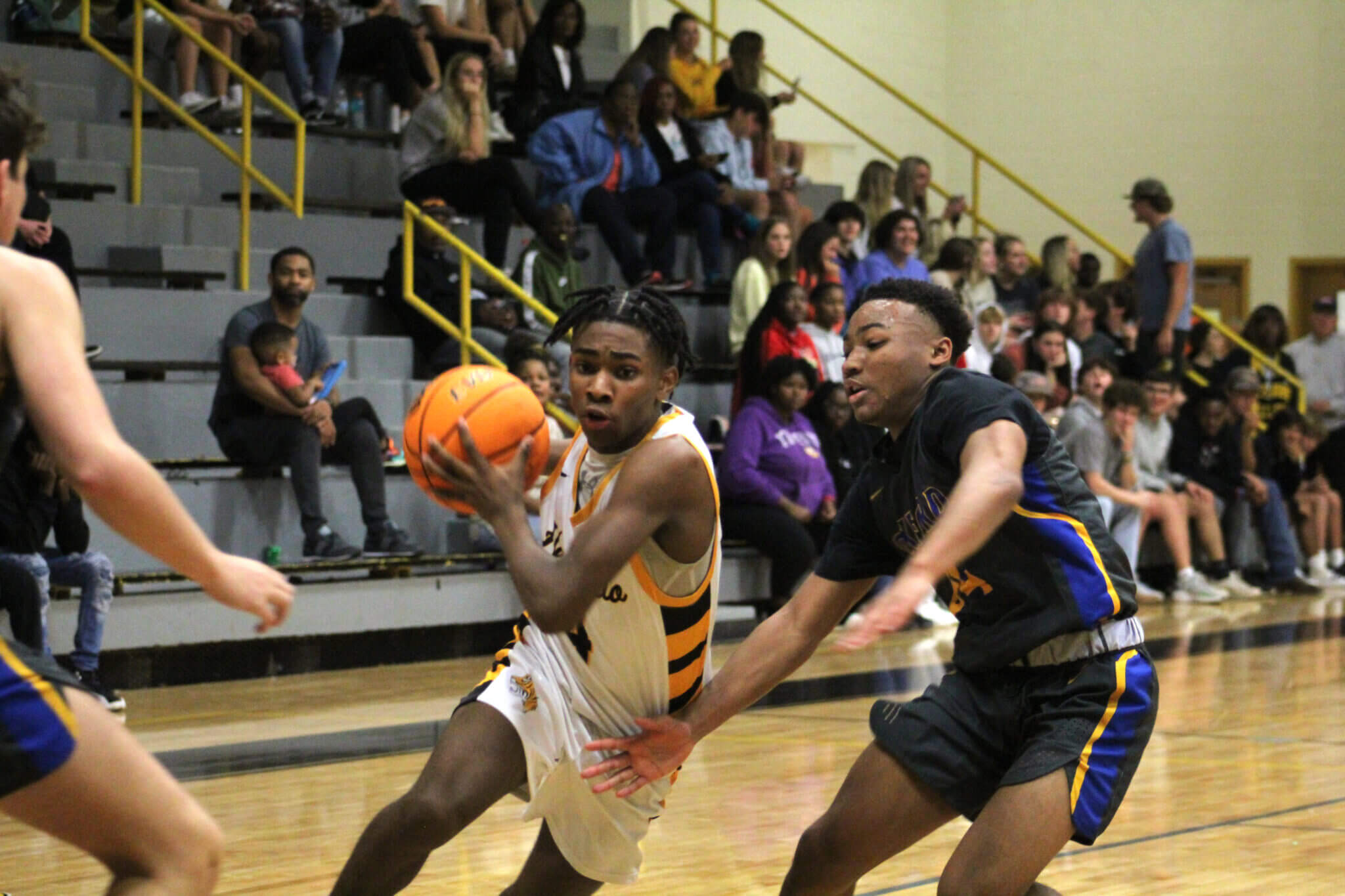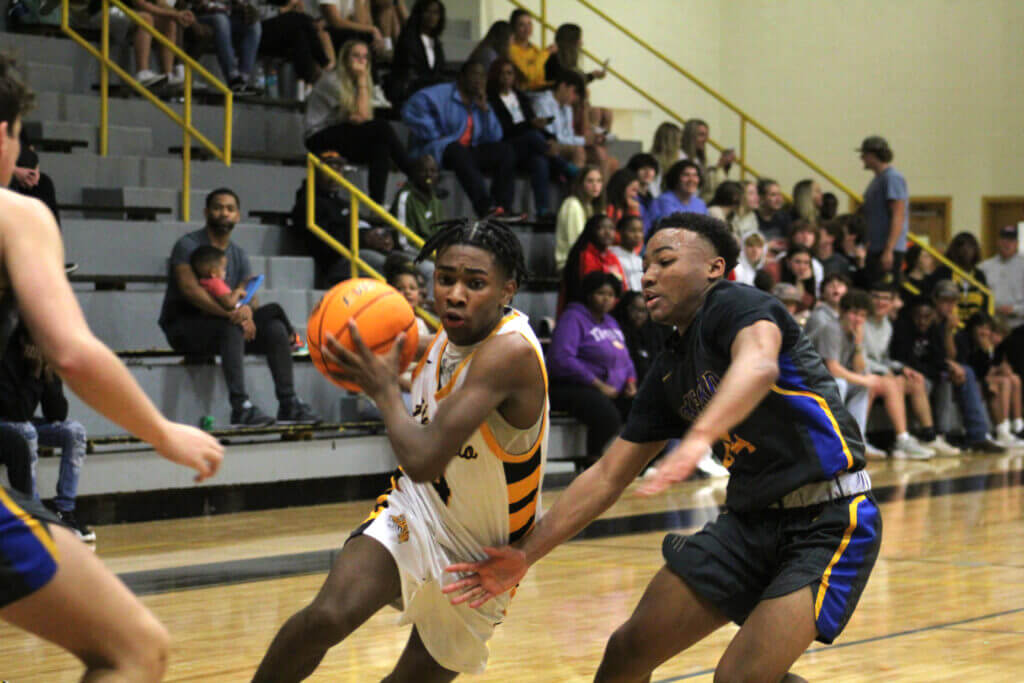 OXFORD BOYS 71, HERNANDO 57: Oxford defeated Hernando 71-57 in the boys' game played at Theron E. Long Gymasium, despite Eric Oliver's game-high 28 points to lead the Tigers. Ryan Taylor added 14 points for Hernando.
Oliver struck for 13 first-half points, including three from the three-point line. While he added another 15 points in the second half, only two field goals were made and both were three pointers. The other nine points came from the free throw line.
After trailing by eight points at 21-13 when the first quarter ended, the Chargers opened up a 23-21 lead just over three minutes into the second quarter. That lead became 33-27 Oxford at halftime.
The Chargers' lead grew to 48-38 after three quarters and it was 57-43 with five minutes remaining in the game.
Oxford was led by Adam Tyson with 24 points and DJ Davis with 23.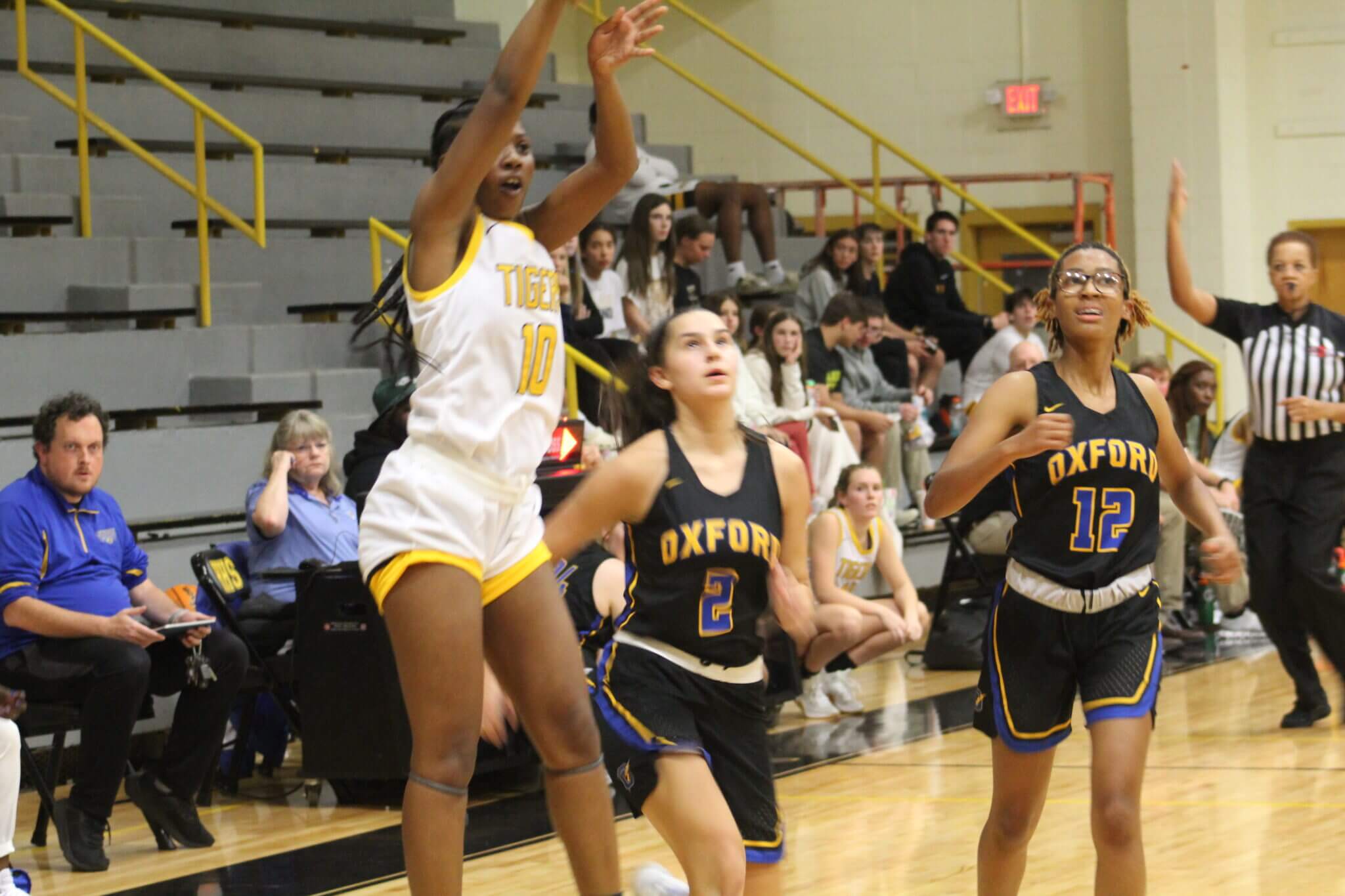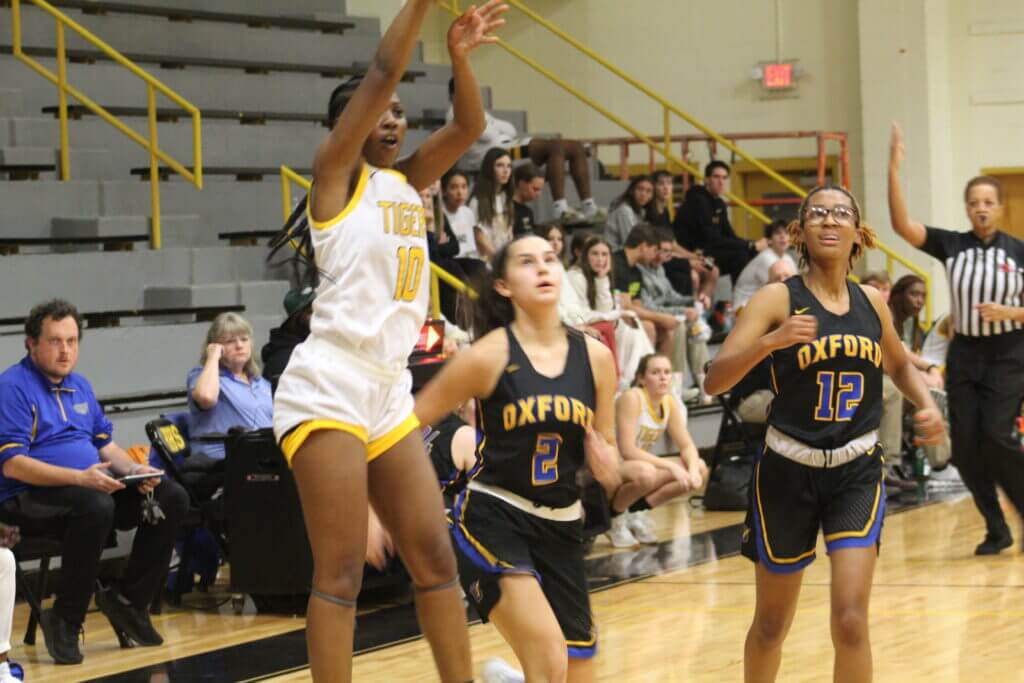 OXFORD GIRLS 75, HERNANDO 40: Hernando had no answer for Zoe Metcalf, who led Oxford with 22 points in the game the Lady Chargers claimed going away. Metcalf scored 10 points in the first half and another 12 in the second half, 10 of which came in the fourth quarter.
The Lady Tigers took a 10-5 lead after the first quarter, but the Lady Chargers recovered and led by one at 25-24 at halftime.
The second half was all Oxford, which held Hernando to just 16 points the entire second half, eight in each quarter.
Hernando's standout Damyia Cummings was handcuffed with a technical foul and finished with just two points, a field goal in the third quarter.
The Lady Tigers were lead by A'khiah Martin and Janiya Nevilles, who each scored 10 points. Skylaar Cummings added eight.
Hernando quickly returns to action Tuesday night for the second half of an Oxford back-to-back, playing Lafayette County in Hernando.
Elsewhere in DeSoto County sports from Monday night, it was:
Prep boys basketball
Lake Cormorant 60, Senatobia 27
Oxford 71, Hernando 57

Hernando: Eric Oliver 28, Ryan Taylor 14
Prep girls basketball
Oxford 75, Hernando 40

A'khiah Martin and Janiya Nevilles 10 points each, Skylaar Cummings 8

Senatobia 41, Lake Cormorant 23
NBA G League basketball
Memphis Hustle 111, Mexico City Capitanes 101
Prep boys soccer
Prep girls soccer
SPORTS ETC.: Northwest Mississippi, coming off the Rangers come-from-behind MACCC playoff victory over Jones College on Saturday, comes in at number two in the latest NJCAA rankings released on Monday