Fires set on Election Day in Jackson
Election Day was marred in Mississippi's state capital by several intentionally-set fires around Jackson early Tuesday morning.
WAPT-TV reported the firefighters were called to seven locations around 2:45 a.m. Tuesday morning. The sites set ablaze included two churches. All of the fires except one were controlled as of 6 a.m. Tuesday morning.
Jackson fire officials said they are searching for one alleged arsonist in connection with the rash of fires.
For the WAPT-TV story, click here.
Shuwaski Young, a Democratic candidate for Congress in the Third Congressional District, urged his supporters not to let the fires keep them from voting today.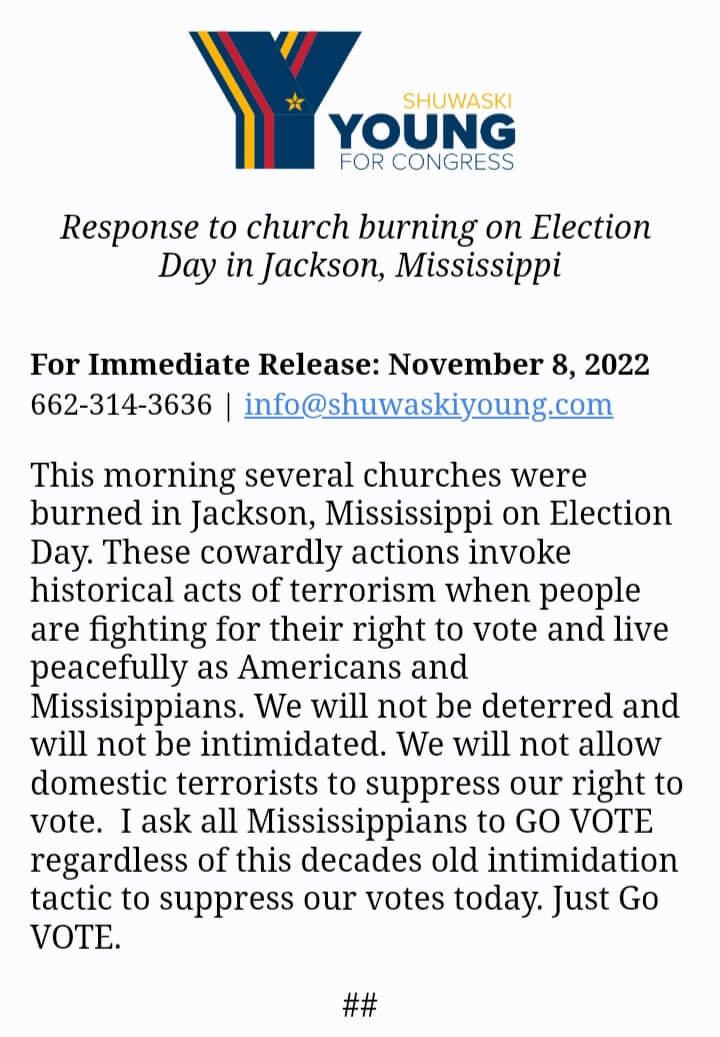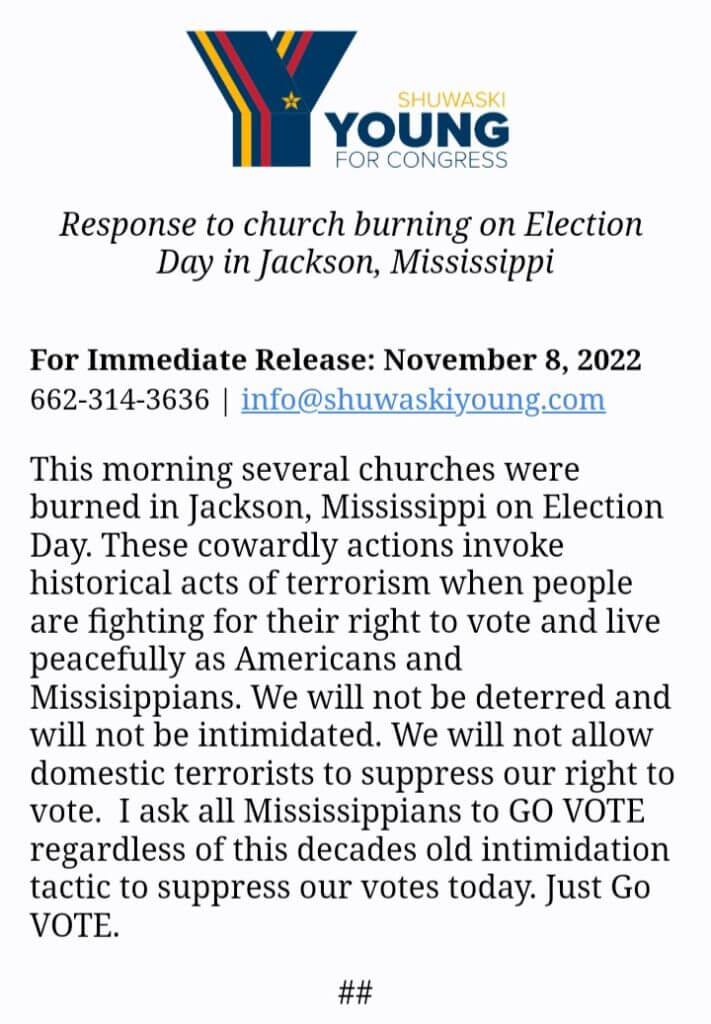 Dianne Black, Democratic candidate for Congress in the First Congressional District, also spoke out about the early morning fires, adding, "The unlawful behavior of others does not define us. I am grateful that there has not been any reported injuries. Property will be replaced, our loved ones cannot be replaced. Please go vote today."
Later Tuesday, the State Fire Marshal's Office (SFMO) said it had been called in to investigate the rash of fires.
SFMO deputies are investigating the fire at the Jackson State University baseball field because it is state-owned property. SFMO was also asked by the Jackson Fire Department (JFD) to assist with the investigations at Epiphany Church and Greater Bethlehem Temple Church.
"JFD has asked the Fire Marshal's office to bring in two of our arson K9s to investigate at the churches," said State Fire Marshal Mike Chaney. "We are looking for a suspect. If you have any information, you could receive a reward of up to $5,000, if that information leads to an arrest and arson conviction.
Late Tuesday afternoon, Hinds County Sheriff's officials announced a suspect has been taken into custody.