Willingham named state Firefighter of the Year
Among those honored during the Governor's Public Safety Awards Ceremony in Jackson was a Horn Lake firefighter who also volunteers with the Walls Fire Department.
Mississippi Insurance Commissioner and State Fire Marshall Mike Chaney announced Clay Willingham as the Firefighter of the Year. Chaney said Willingham has been with the Horn Lake department for nearly 10 years.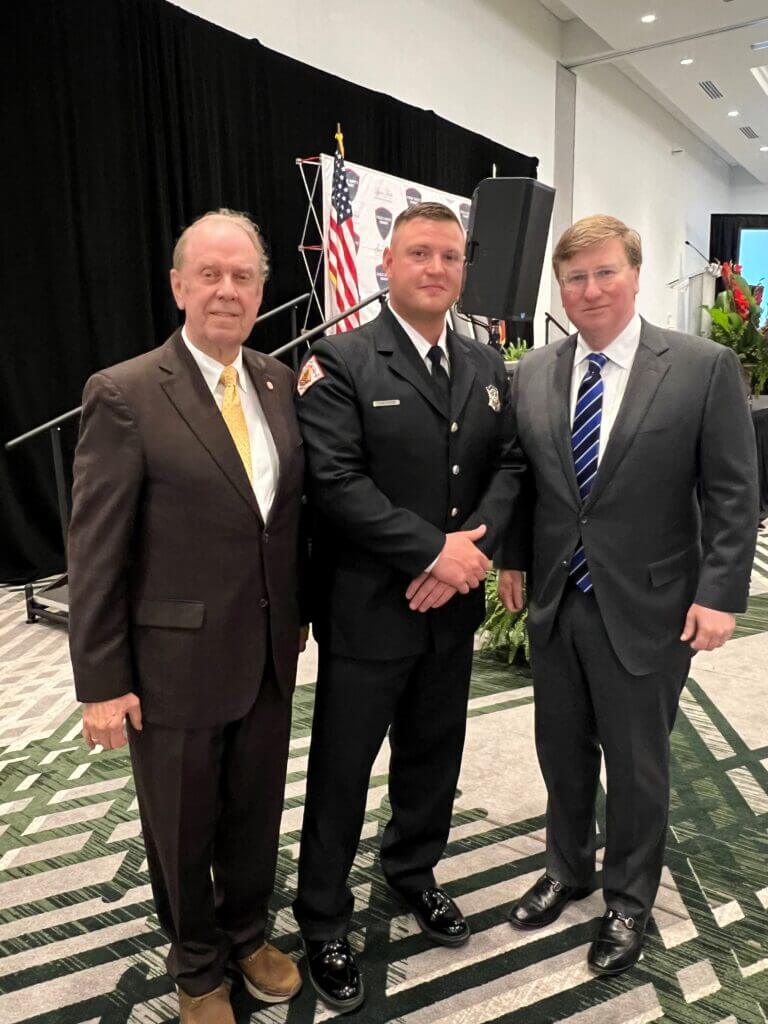 "He is assigned to the Horn Lake Heavy Rescue Unit, which performs all rescue operations within the District," said Chaney. "Clay is a dedicated public servant who never hesitates to place himself in grave danger in order to rescue an individual in distress. Being a Firefighter is not a job, it is a calling, and Clay is a shining example of what it means to live a life of sacrifice and service to others."
Willingham was among five public safety leaders who were recognized at the ceremony.
Gov. Reeves posthumously honored Bay St. Louis Police Department's Sergeant Steven Robin and Officer Branden Estorffe with the Governor's Medal of Valor for First Responder of the Year. Attorney General Lynn Fitch awarded D. Christopher Daniel, of the 2nd Judicial District of Mississippi, with the Prosecutor of the Year award. Public Safety Commissioner Sean Tindell recognized Anthony Hill of the Tupelo Police Department as the Law Enforcement Officer of the Year.