Whataburger opens Southaven restaurant
Photo: A long line of hungry Whataburger customers awaited the Southaven store's opening Monday morning. (Bob Bakken/DeSoto County News)
The burger sensation that is Whataburger has officially made its grand opening appearance in Southaven and the Mid-South.
The first Whataburger restaurant in Southaven opened its doors Monday morning at 11 a.m. with a long line of customers, both standing at the door and in vehicles snaking through the Malco Theater parking lot adjacent to its 176 Goodman Road East location.
For Whataburger customer Robin Sanders of Nesbit, a long wait, as in being at the door around midnight Monday morning, was worth it to be here. Sanders was the first customer into the doors at 11 a.m. and received Whataburgers for a year, which she said was "awesome." Sanders knew what she was going to order, "the Classic Whataburger #1," she said.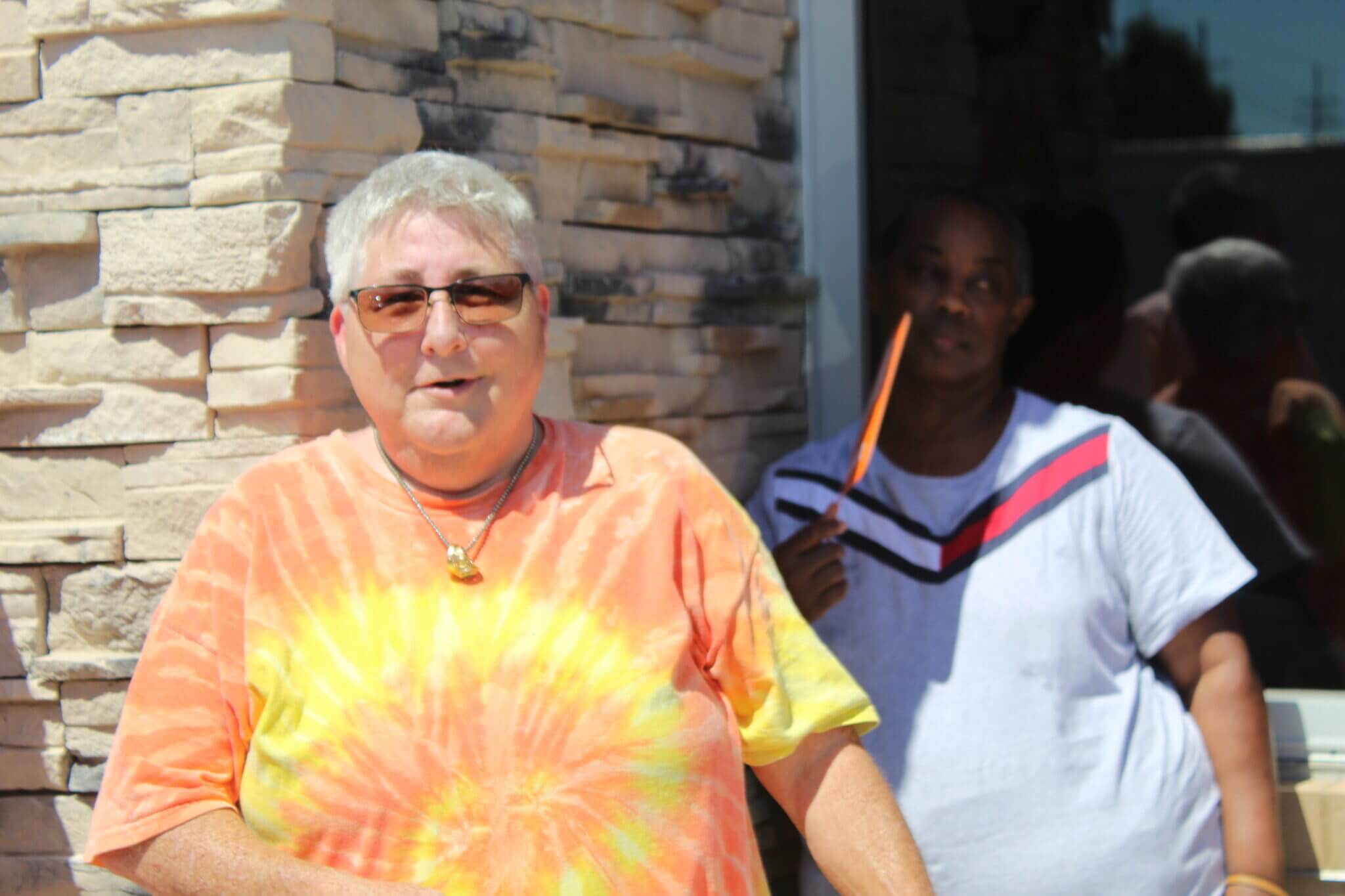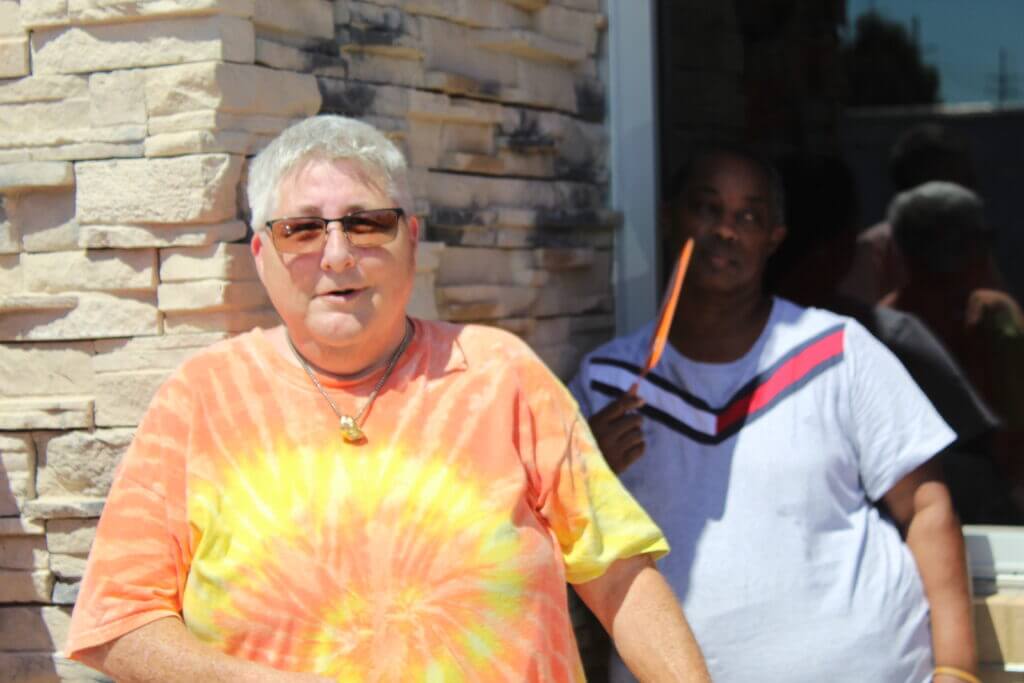 The first person at each of the drive thru lines also received a gift basket with Whataburgers for a year.
Whataburger is open 24 hours a day, according to Public Relations Director Dash Blaker, who was on hand for Monday's store opening and said the restaurant won't close "until Christmas." Drive-thru will be 24 hours a day. The Whataburger website lists dine-in hours of 6 a.m.-12 midnight.
Blaker was not surprised by the long lines and traffic congestion surrounding the Southaven store.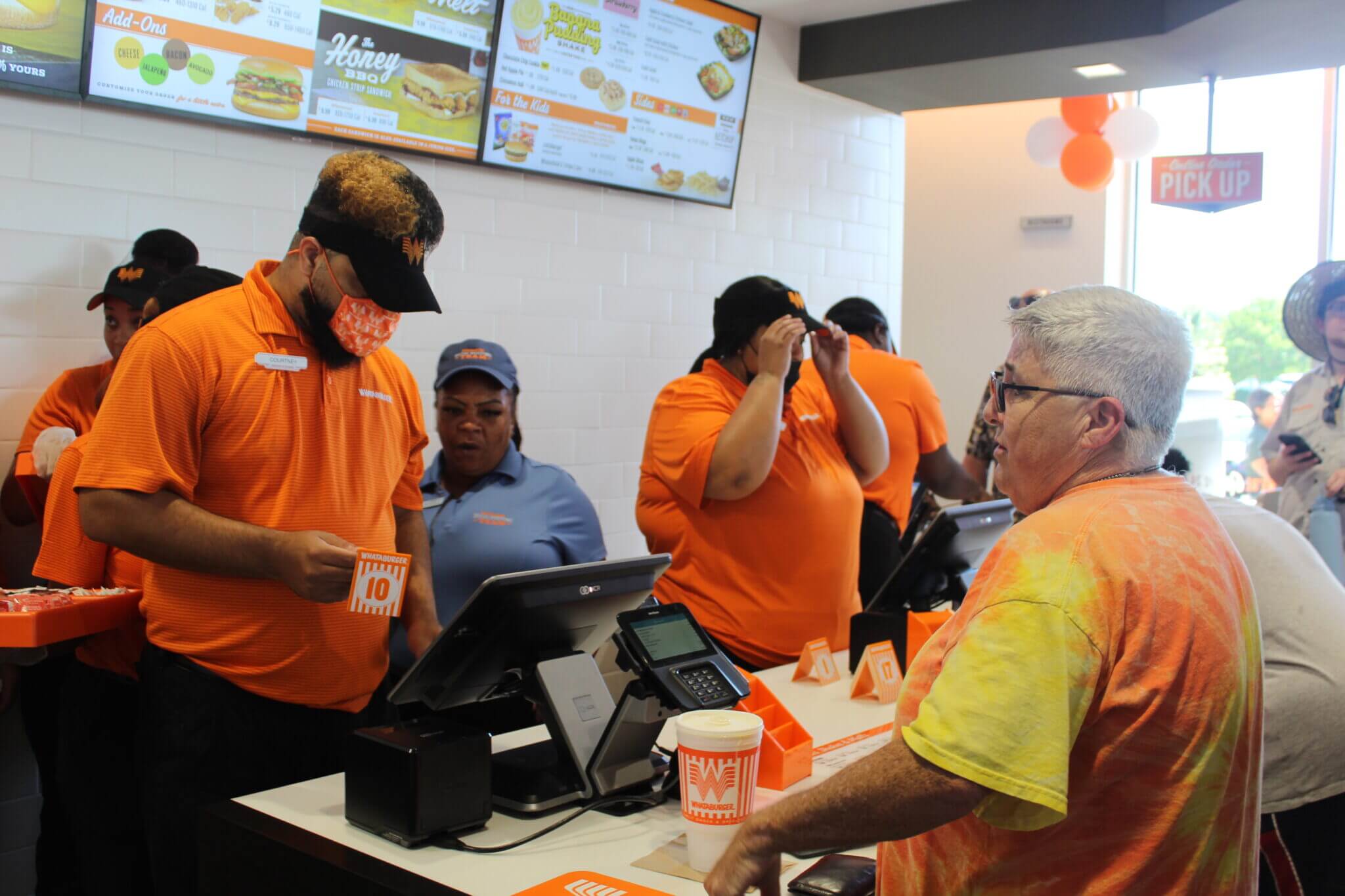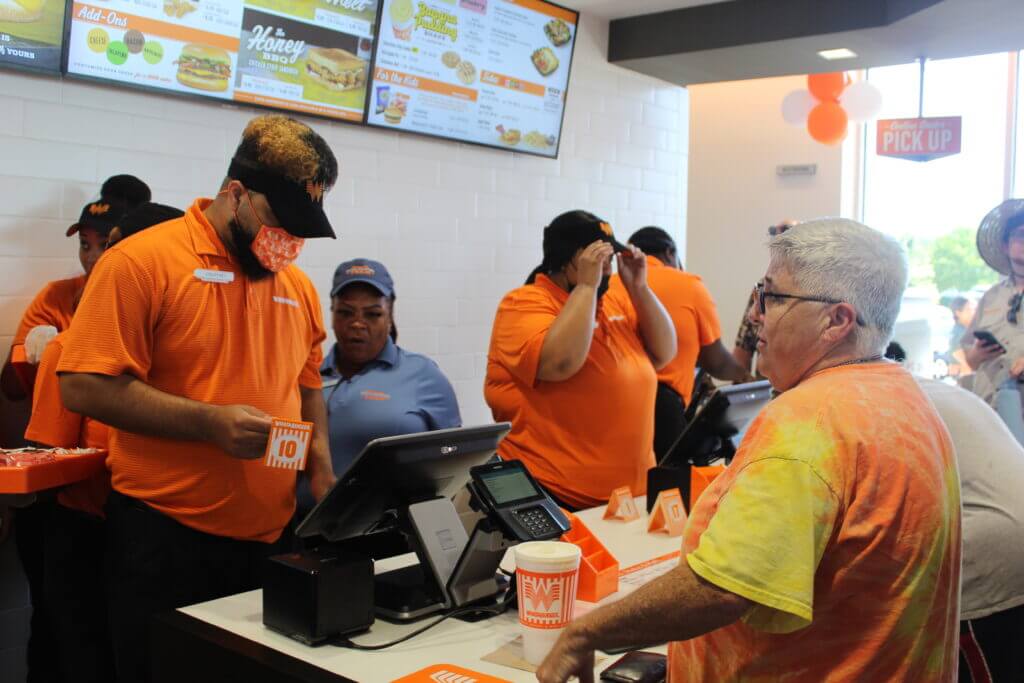 "I've been to a lot of these," Blaker said. "I've seen that all over the country, from Colorado Springs to Kansas City and wherever we've been opening recently. Folks who have lived in a Whataburger territory before know it or tasted it on vacation. They're excited to come back and try it."
A second Whataburger restaurant in Southaven on Getwell Road is still a few weeks away, Blaker said, adding the opening date will be announced a few days ahead of that store's opening.
Two more are still to open later this year, one in Cordova and one in Memphis, both along N. Germantown Parkway.
However, a fifth Mid-South Whataburger, in Collierville, will not be built after the town council there asked it to withdraw the application to build, citing traffic concerns. Whataburger had planned to construct a restaurant next to a Chick-fil-A restaurant on West Poplar Avenue there.